This fun challenge makes me do things I have never done before ... so, this week I was searching for a Lamb. You want to know why? Well, because Lamb begins with the letter L, but just read on ...
Last week we have been hunting the letter K in the #AlphabetHunt Challenge hosted by great Barbara @barbara-orenya in the Feel Good Community: illustrate 6 words (or concepts) starting with the letter of the week.
This week we hunt the next letter in the Alphabet, which is the Letter "L": #AlphabetHunt letter L - and Who are the winners of the lucky draw for the #K week..? - I was one of the lucky winners, thank you so much Barbara 😁
Of course, I have found some Lambs, but I didn't photograph them, because I was searching for a white Lamb and all I found were black or dark brown 😉 I should have taken some photos of them anyway, because when I saw the cute black Lambs of @redheadpei "Looking For Letter L" I immediately regretted not having done it.

Lily of the Valley
A few weeks ago I have been on a walk at the reservoir and have seen a few of these nice little flowers and took a few quick macros. The final image consists of 7 focus stacked photos.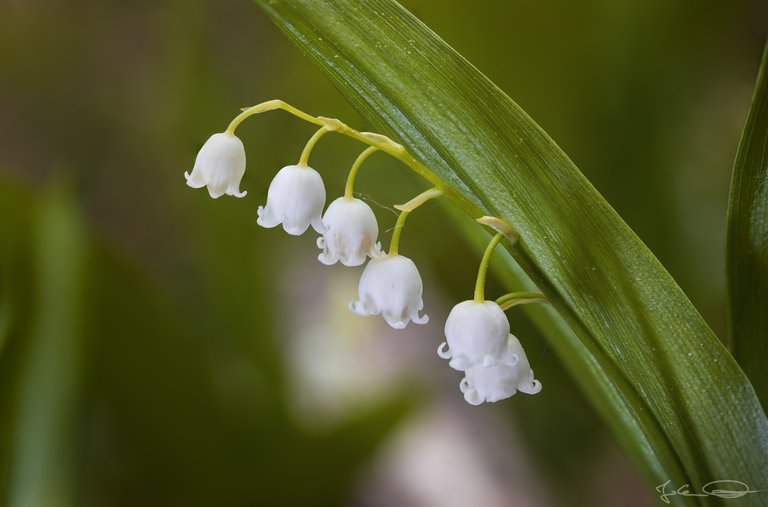 Lycaenidae Butterflies
The day before I have photographed the Lily of the Valley above I have seen these two butterflies in a meadow on my way home from the reservoir. It has still been very early in the morning, so that I could take a few handheld shots in the morning sun.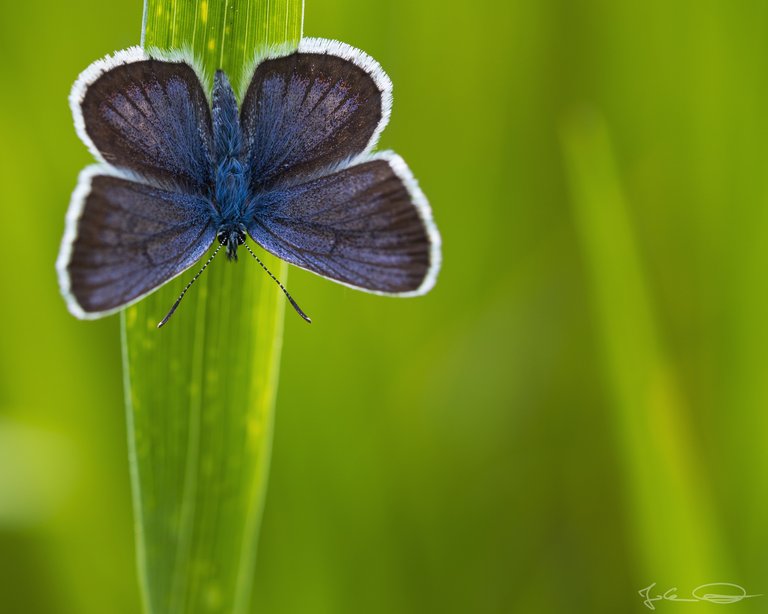 Unfortunately there are very many kinds of Lycaenidae and I couldn't find the exact name of these two little ones.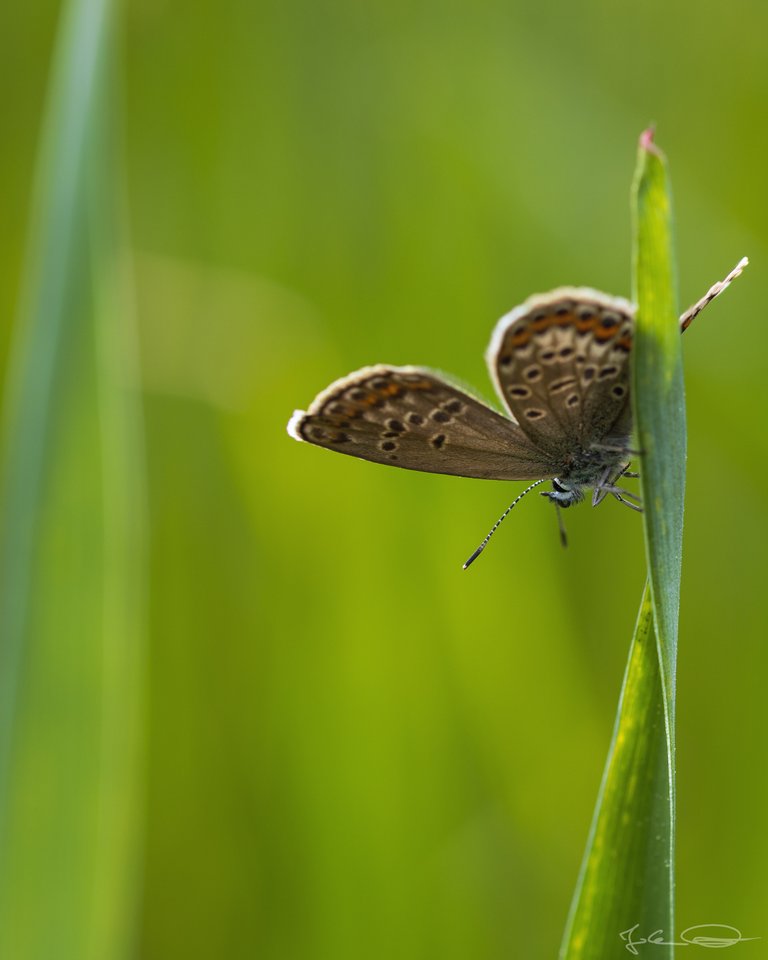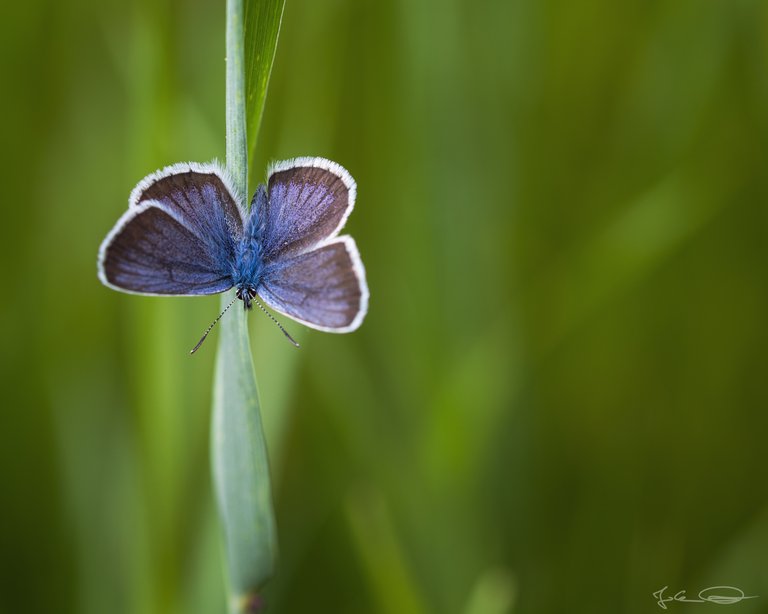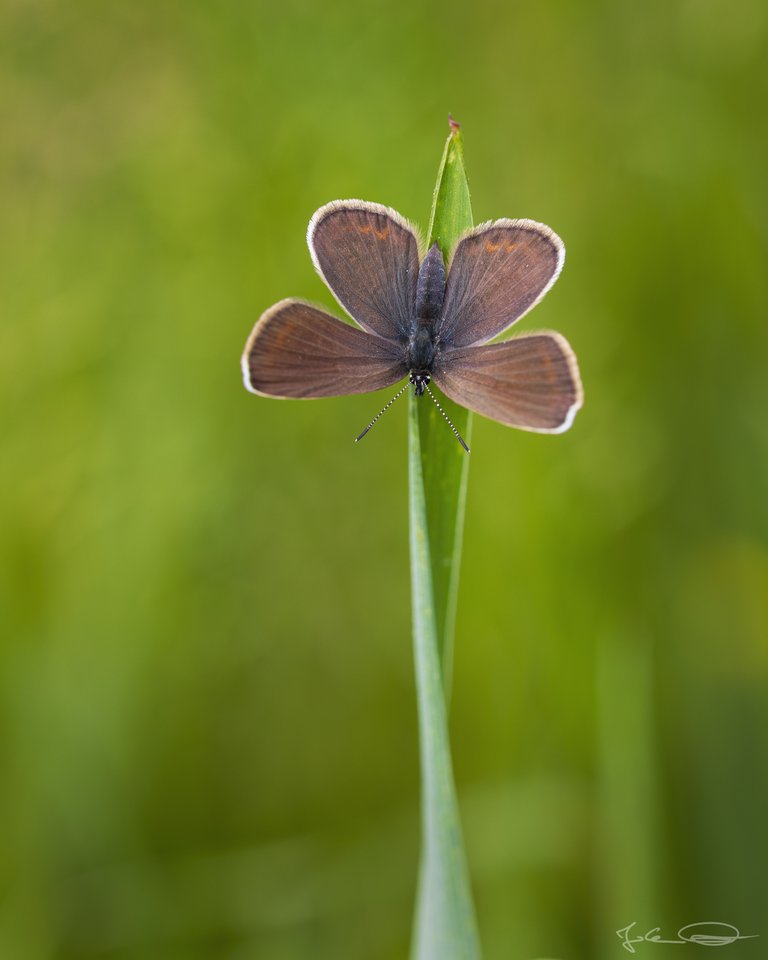 Lepena Valley
I have visited this small but beautiful valley in Slovenia quite often before the crisis began and I have been there last week once again. This is a mix of some photos I took last Autumn and Winter.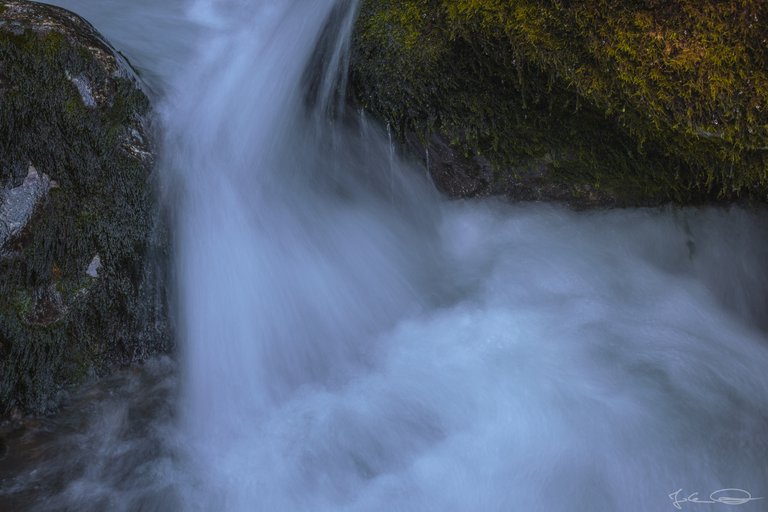 From the Lepena Valley you can hike up to the Lake Krn (Krnsko jezero) which I have photographed last year too. It is a nice hike of about 2.5 hours through an old grown forest.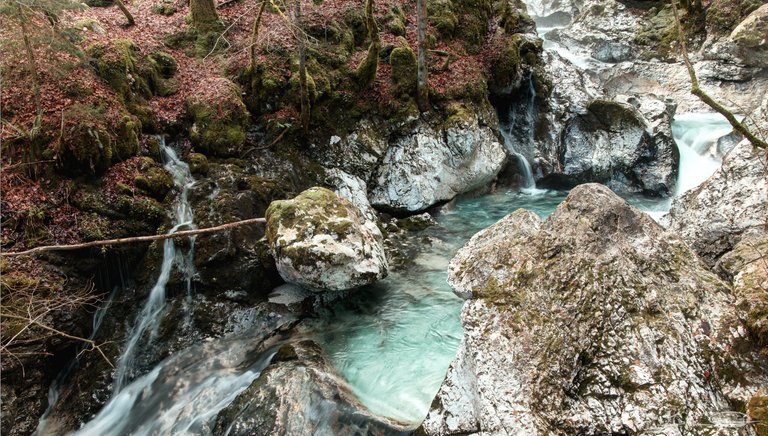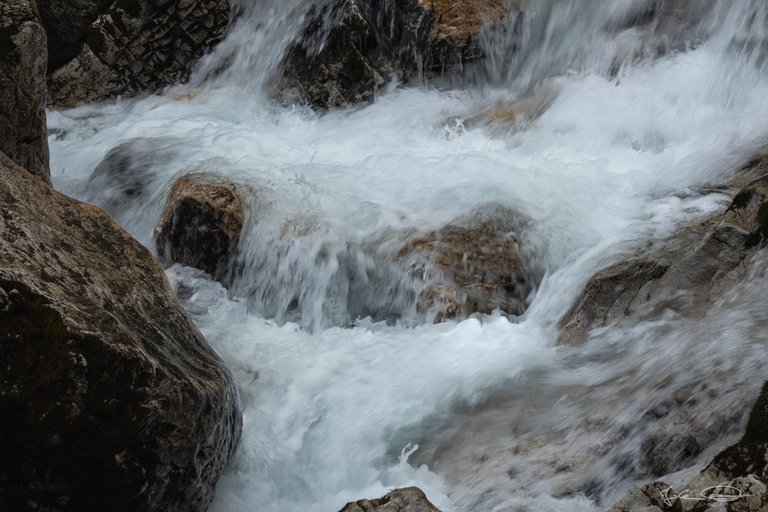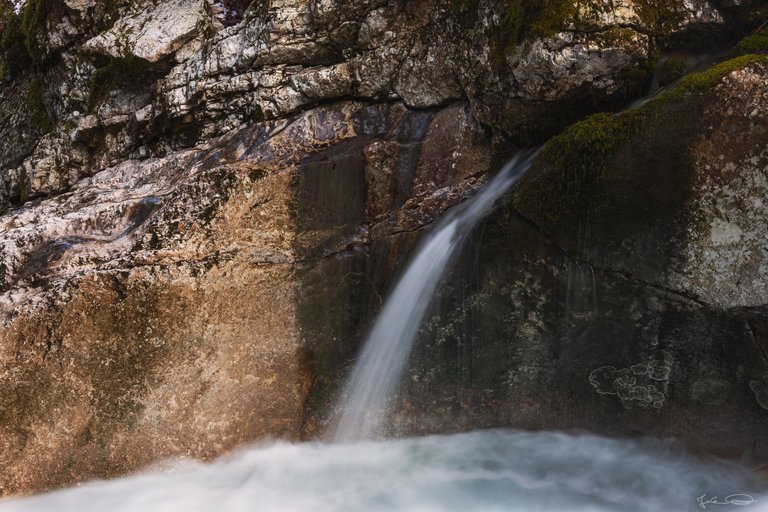 Of course sometimes I also find a Mushroom for the #FungiLovers like @qwerrie 😉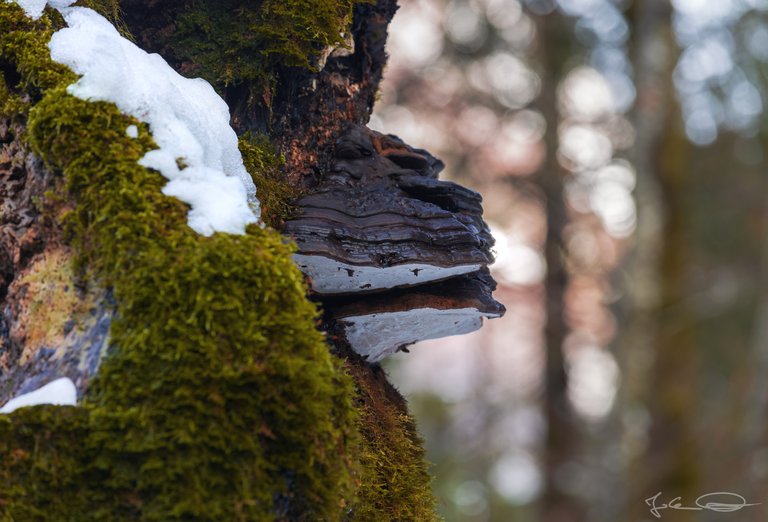 Lygaeidae
Lygaeidae are also known as Milkweed Bugs or Seed Bugs. As with the butterflies I couldn't find the exact kind of this little guy, which has tried to hide from me and my camera.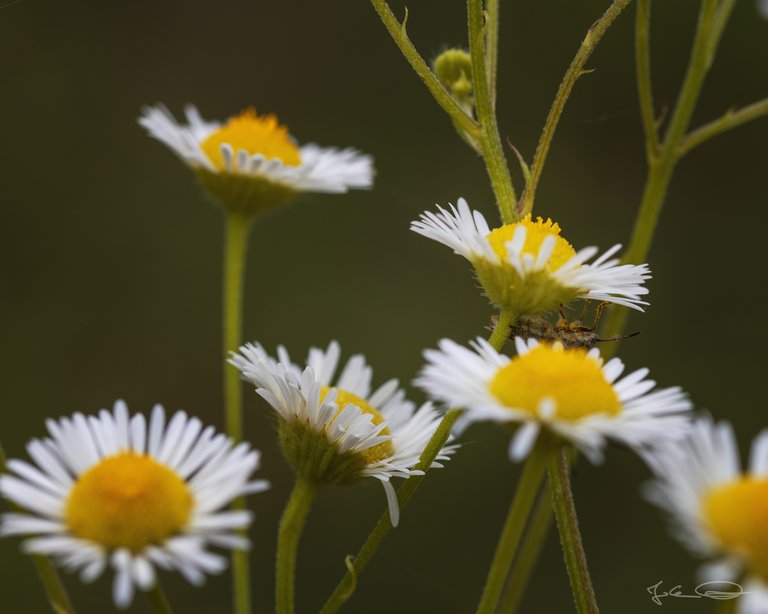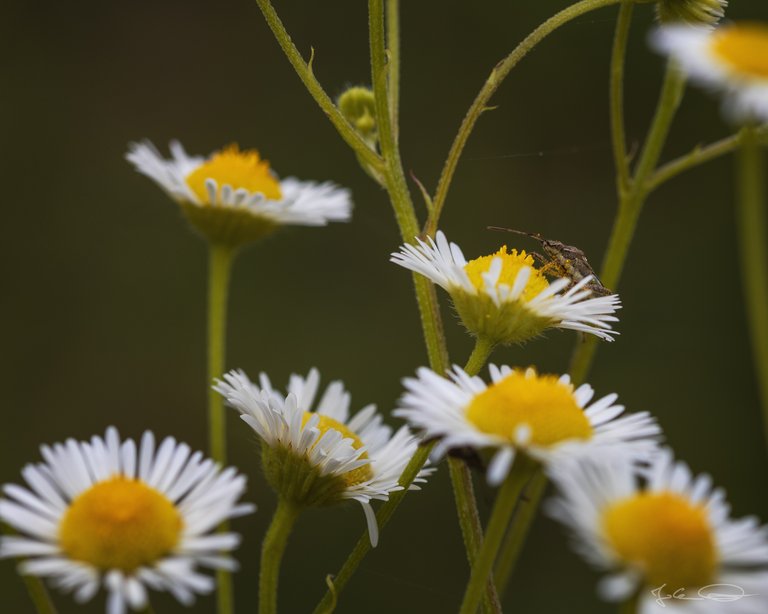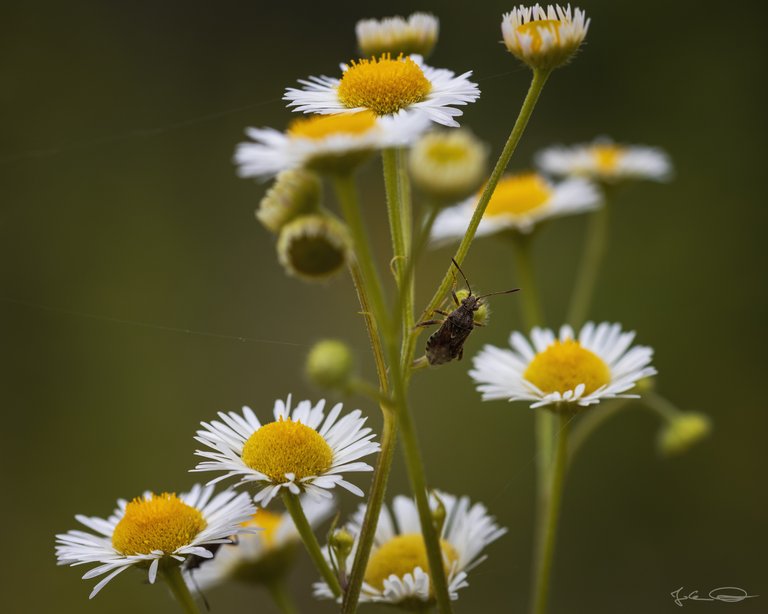 Lake Linsendorf & Lake Bohinj
The Lake Linsendorf (Linsendorfer See) is actually a widened branch of the Drau river, which flows nearby. In January I was lucky to be there early on a foggy morning when the trees have been white from hoarfrost and cormorants had a rest on the trees and were swimming in the calm lake.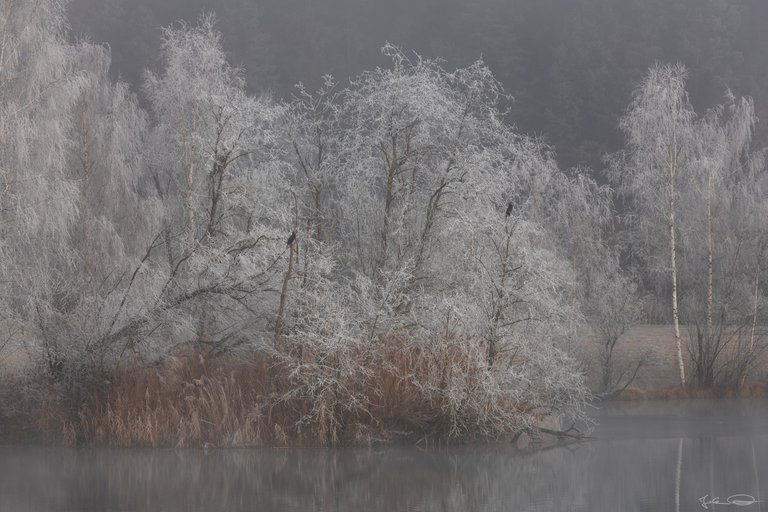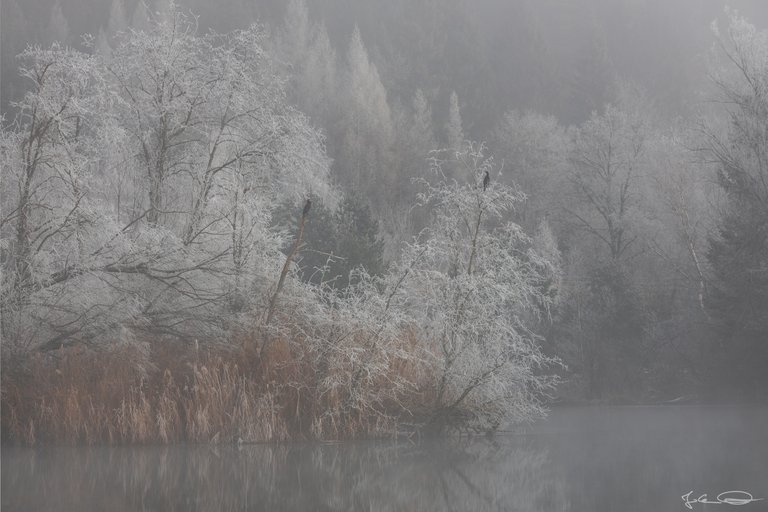 Later this year, in February I have been at the Lake Bohinj in Slovenia to photograph the Sunrise, but I think this frosty scene on the opposite site has been quite beautiful too.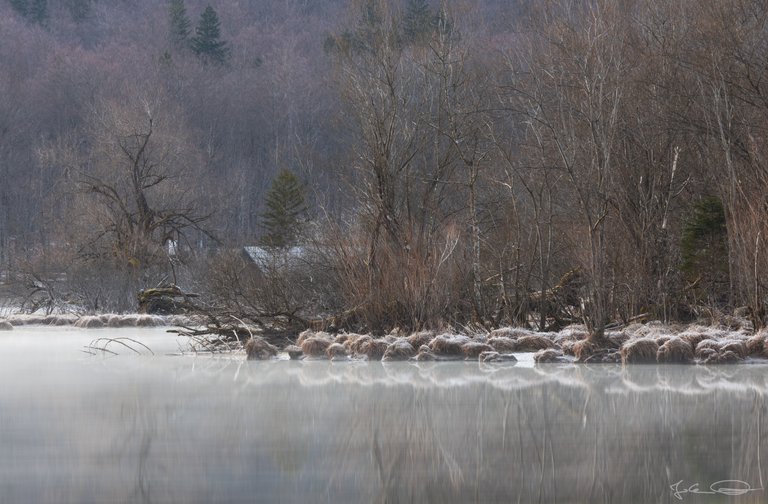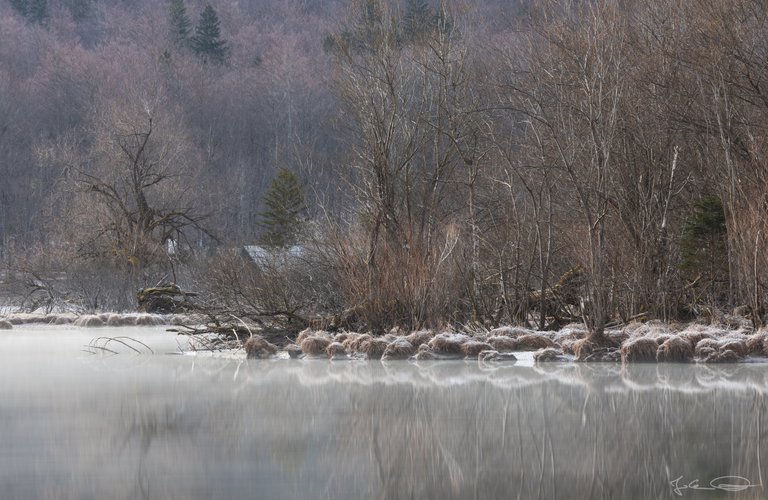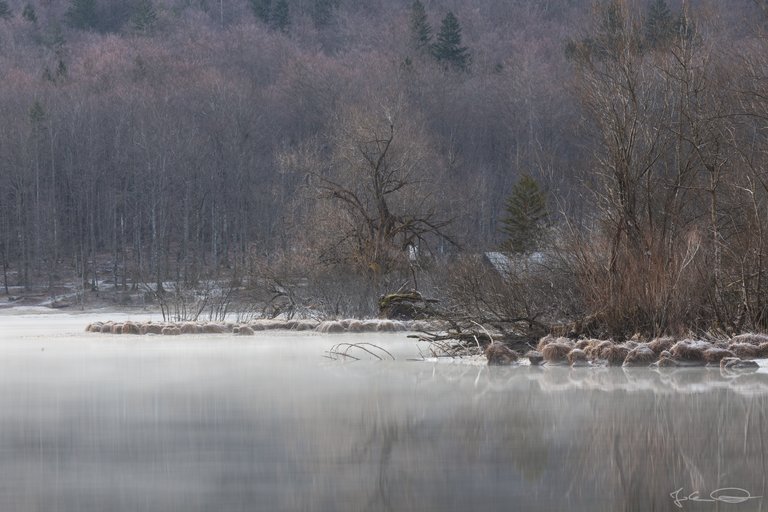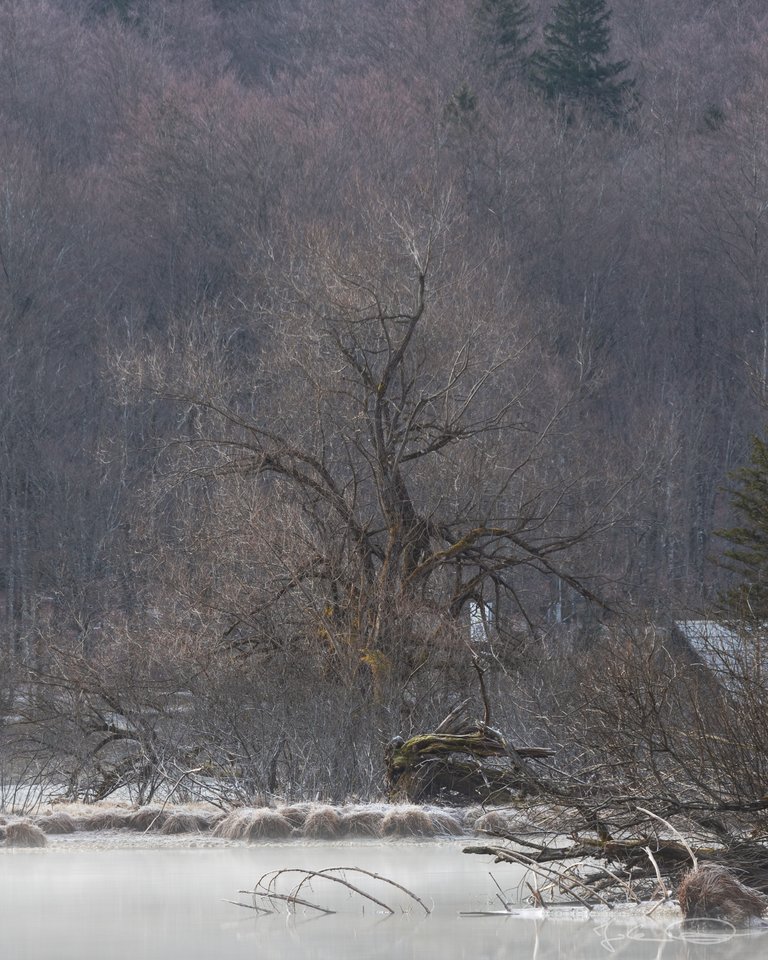 Lesachtal & Lienz Dolomites
Last weekend I have visited my parents, but before I got there I have been riding over 3 mountain passes on my motorbike and through a view valleys. One of the valleys was the "Lesachtal" which is a beautiful rural valley which reaches from East Tyrol to Carinthia. I rode it the other wa round from Carinthia to East Tyrol.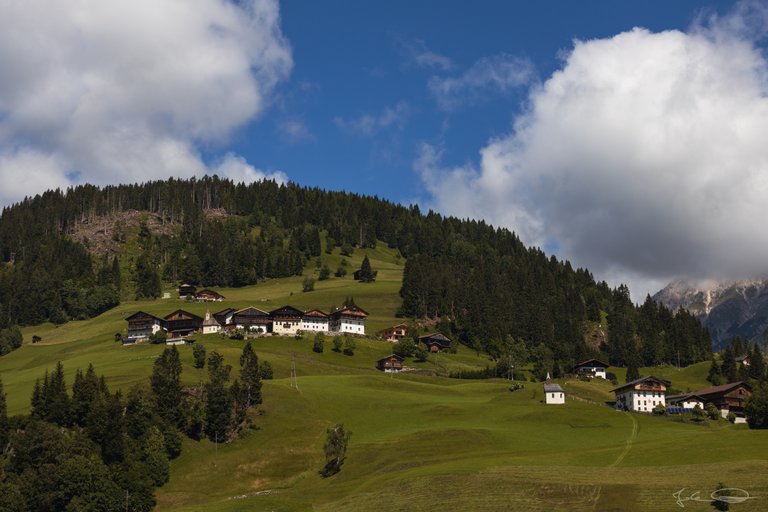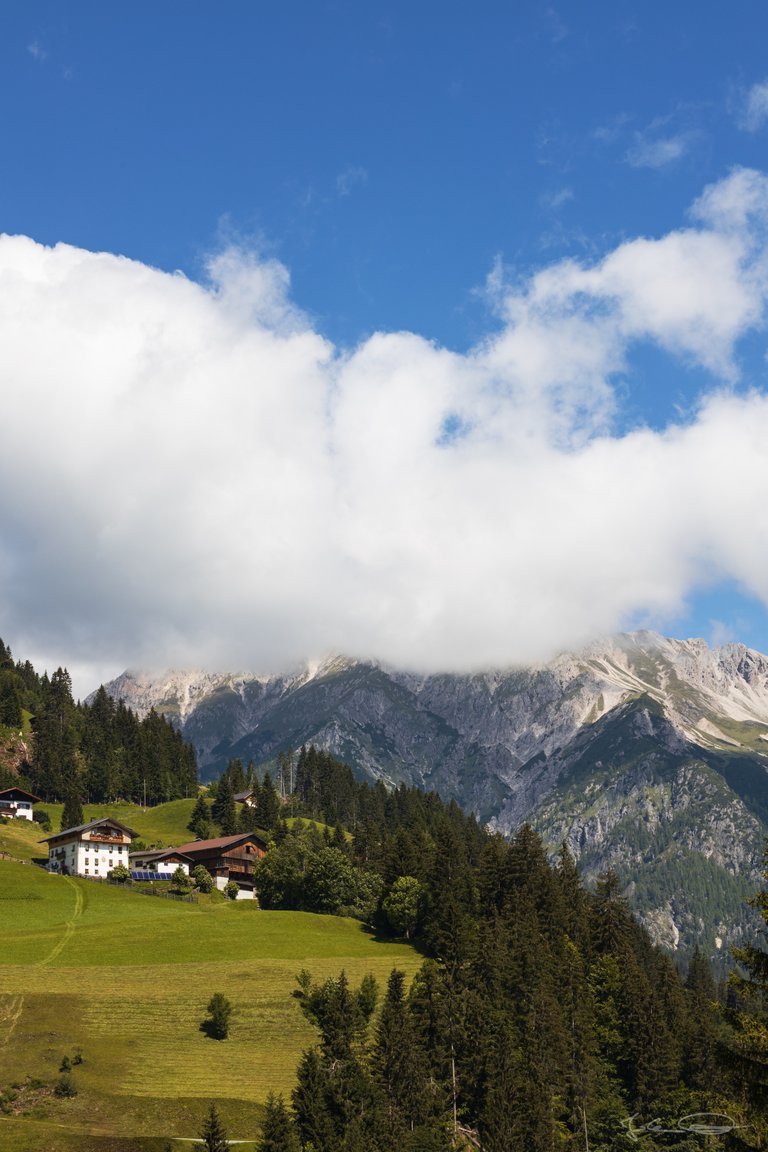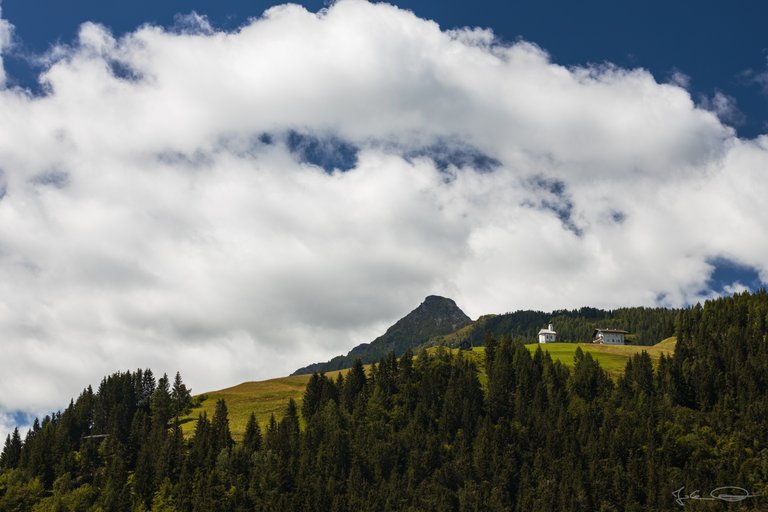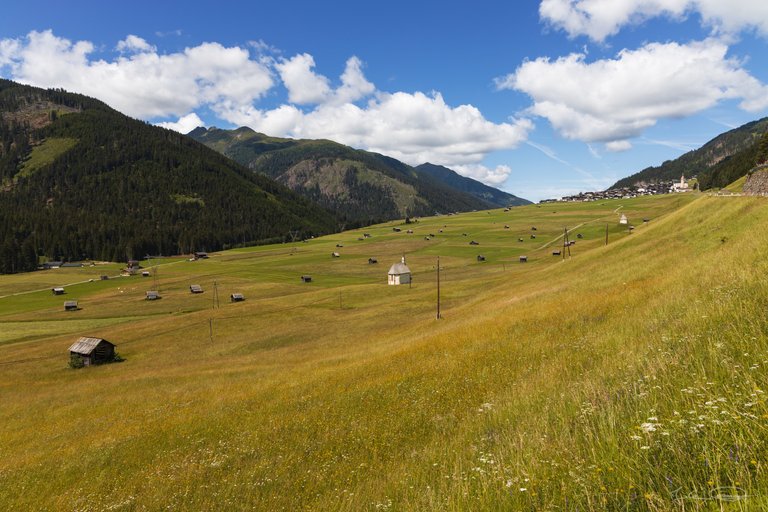 From East Tyrol I rode back to Carinthia, but not directly to my parents, because I haven't been tired enough and so I rode over the Iselsberg Pass from where I took these photos of the Lienz Dolomites.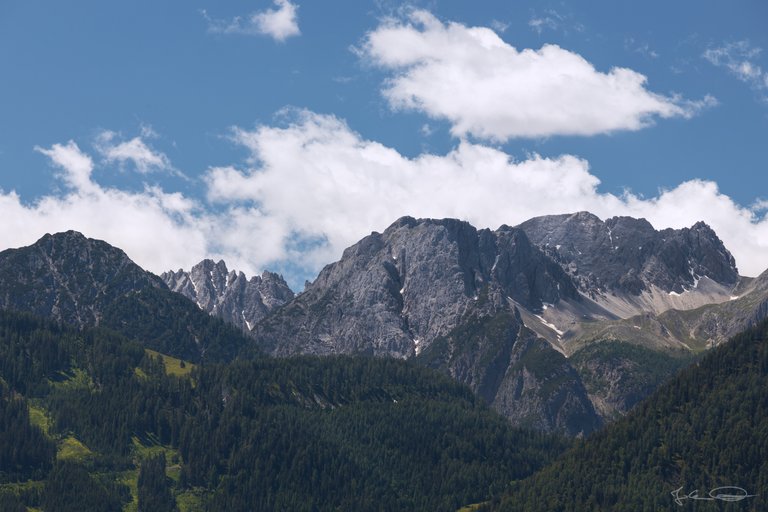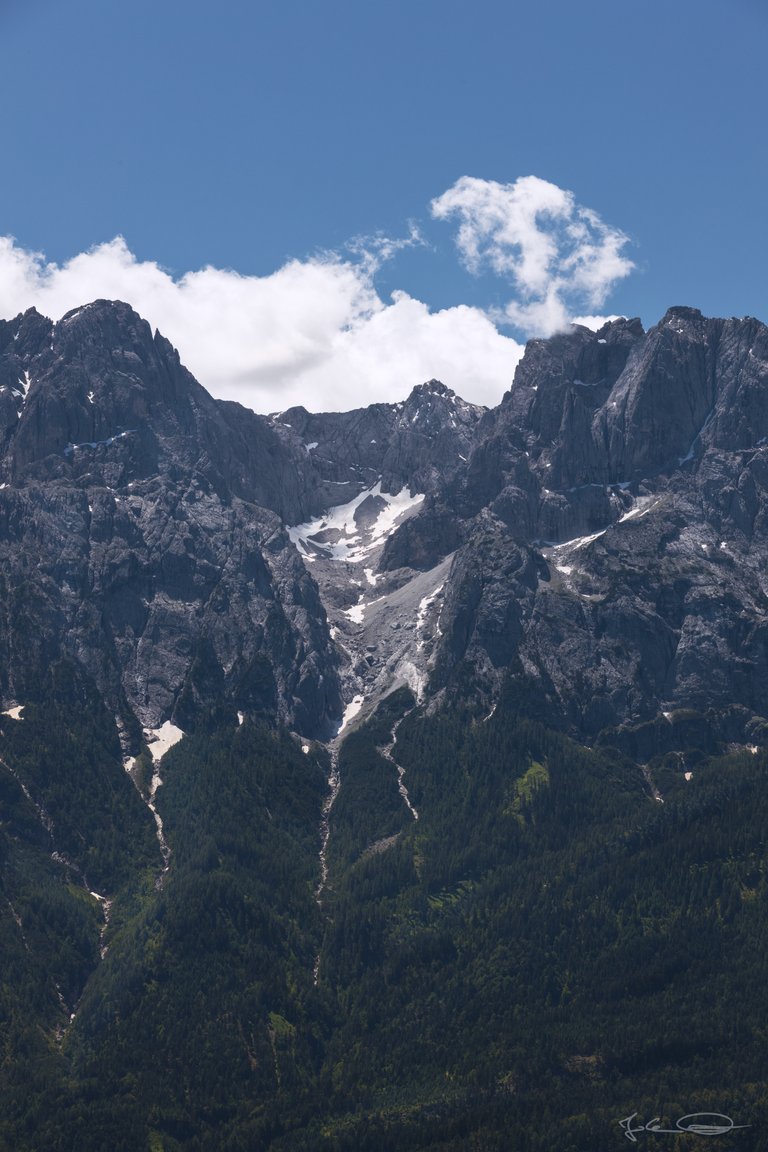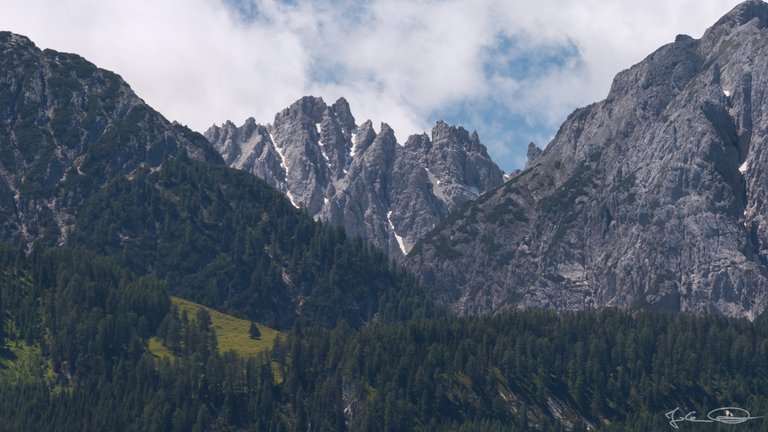 So, this would have been my "L" post for this week's AlphabetHunt. I hope you enjoyed it a bit but it's not over yet, because there's one more photo 😊
Layers of Mountains at Sunset
Two days ago I wanted to open and finalize my L post on which I have been working every day for a few minutes. But it was gone - all that was left was the dummy title (LLL) I had given the draft and a few L keywords which I have written last weekend. I don't know why that happened and I have been very upset.
So I went for a ride on my motorbike instead of beginning the post from scratch. The sunset I was hoping to see on the mountain near the Sun Village of Diex was very short and over before it began, because of a bank of dark clouds. But I was able to take a few images in the Golden Hour before sunset and this image of mountain Layers was one of these.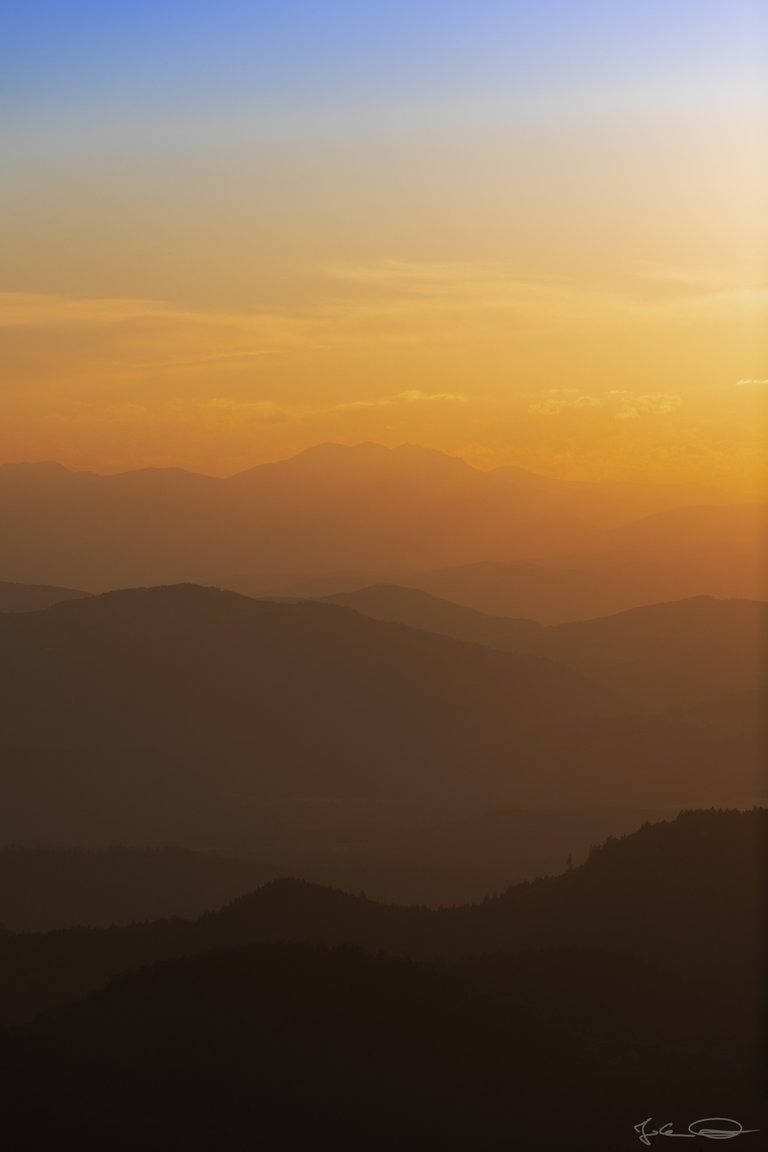 ---
You might have noticed that many of the photos I showed today look quite familiar. To be honest, I took advantage of this week's letter to get rid of some of my older photos. So, if you think you have seen some of them before then you have seen other photos of the same day.

Information
All photos were shot with the Canon EOS R and one of these lenses: Canon RF 24-105mm f/4 L IS USM, Canon EF 70-200mm f/4 L IS II USM, Canon EF 16-35mm 1:4 L IS USM, Canon EF 50mm 1:1.8 L STM, SIGMA 105mm 1:2,8 DG MACRO HSM, SIGMA 150-600mm F5-6.3 DG OS HSM C.
I leave all EXIF and IPTC information stored in the pictures.
---
If you like my photos I would appreciate an upvote, nice comment or maybe you want to share my post on your blog 😊 ... and maybe you would like to follow me, so that you never miss a post from me.
Thank you so much for visiting my blog,
have a nice evening and a great weekend,



Photos and Text: Johann Piber | All rights reserved - do not use without my permission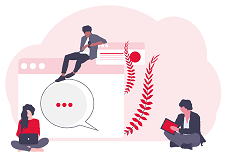 Not got a Hive account yet? Sign up free here!