The sixth N word didn't work as planned, but in the end I found another one on my balcony 😉
Last week we have been hunting the letter M in the #AlphabetHunt Challenge hosted by great Barbara @barbara-orenya in the Feel Good Community: illustrate 6 words (or concepts) starting with the letter of the week.
The 6 winners were drawn and I congratulate @gingbabida, @ninahaskin, @bigsambucca, @lizelle and @mituabida for their successful hunt and win 😊
This week we hunt the next letter in the Alphabet, which is the Letter "N". Have a look at the actual post from @barbara-orenya for this weeks hunt to learn about the simple and easy to follow rules: #AlphabetHunt letter N - and who are the winners of the lucky draw for the #M week.

Nassfeld
The Nassfeld Pass is in the Carnic Alps between the Gail valley in the north and the Italian Canal Valley in the south. The Nassfeld is also the largest Ski Resort in Carinthia.
About 3 weeks ago I made a trip on my motorbike and rode from Italy over the Nassfeld Pass to Carinthia. Right before the border to Austria there's a little lake (Lago di Pramollo / Nassfeldersee / Nassfeld Lake) and because the weather was so beautiful I stopped and took a few photos.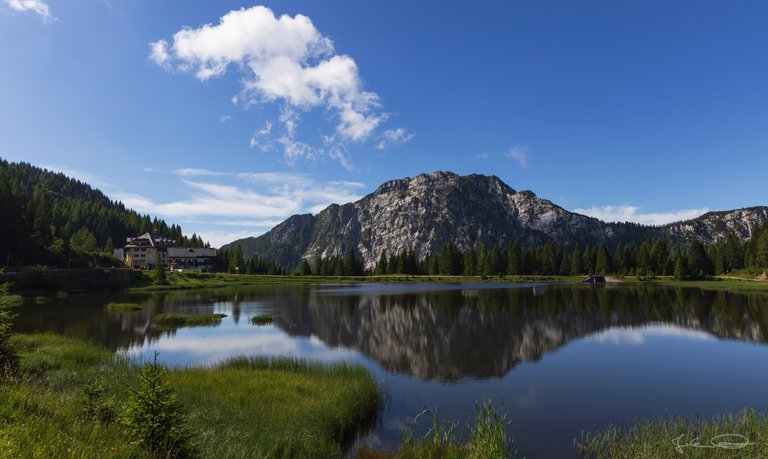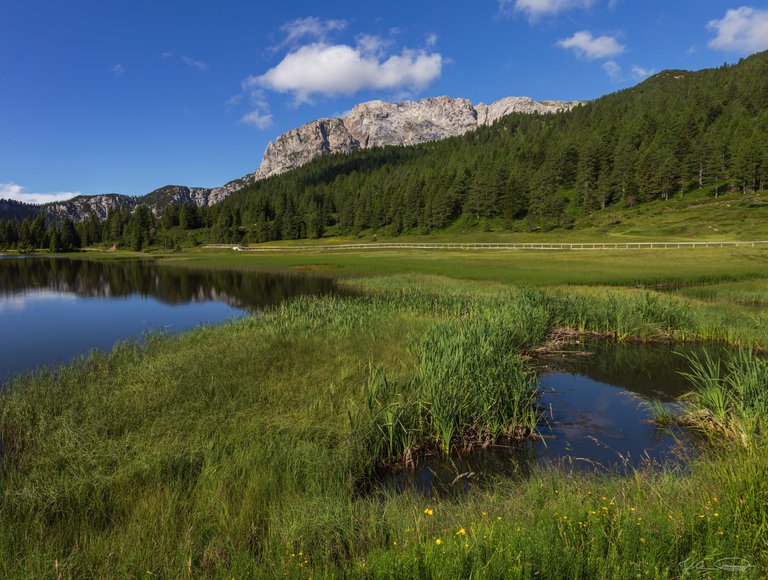 On the way down to the Gail Valley I have seen another little lake beside the road, which looked very interesting because of these long and thin tree trunks unter the water and the two islands which might be tree trunks. Unfortunately, the light was already very harsh at noon.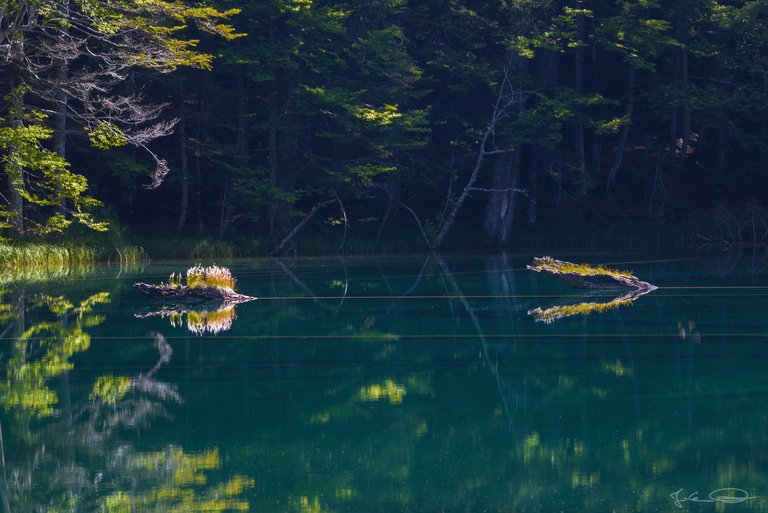 Nine spotted Moth (Amata phegea)
I have made quite a few photos of this cool butterfly, called Nine spotted Moth (Amata phegea) and this is the only one that has come out reasonable sharp.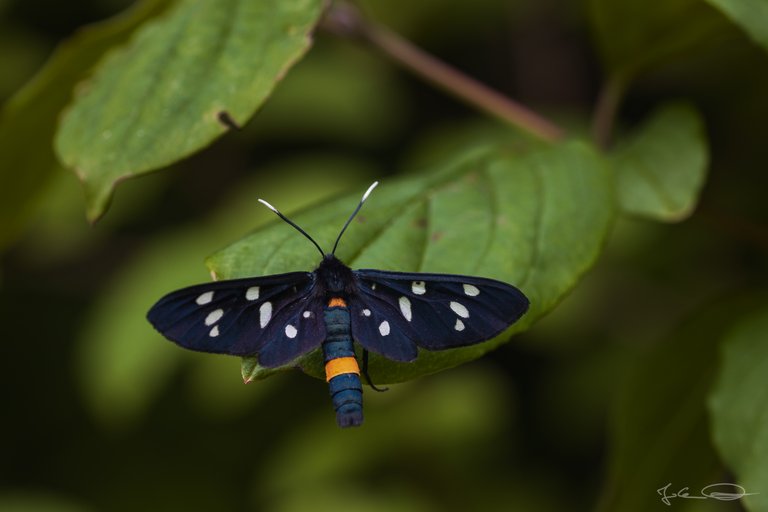 Nockalm, Nock Mountains
The Nock Mountains (German: Nockberge or Nockgebirge) are in the Austrian states Styria, Salzburg and Carinthia and the beautiful and well known Nockalm Road leads through the National Park Nockberge. In Summertime the area is crowded with tourists and the curvy road is a pleasure for all motorbikers.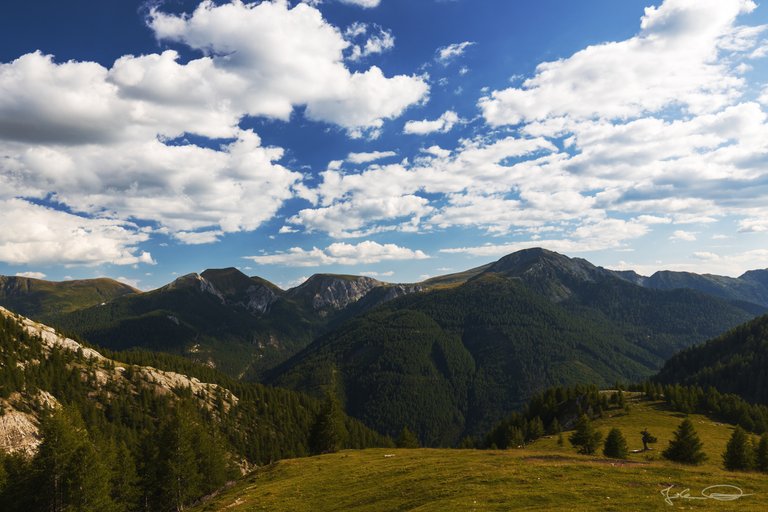 I have found a few photos of the area in my archive which I took last Summer and also some from this year.
Windebensee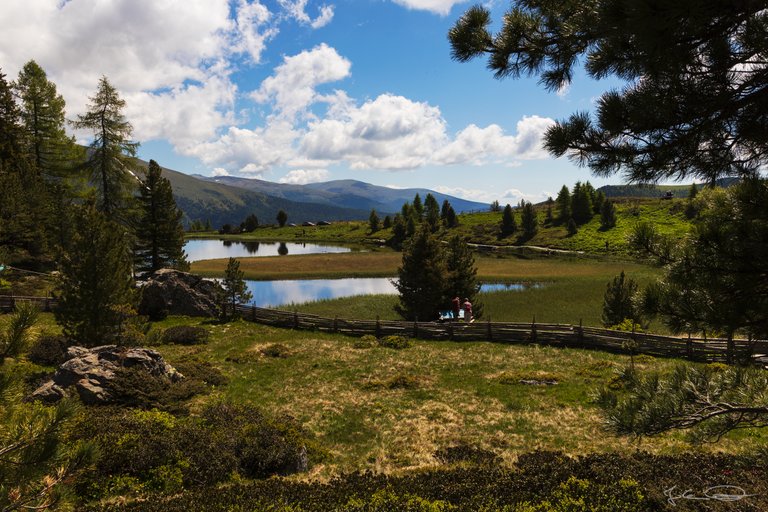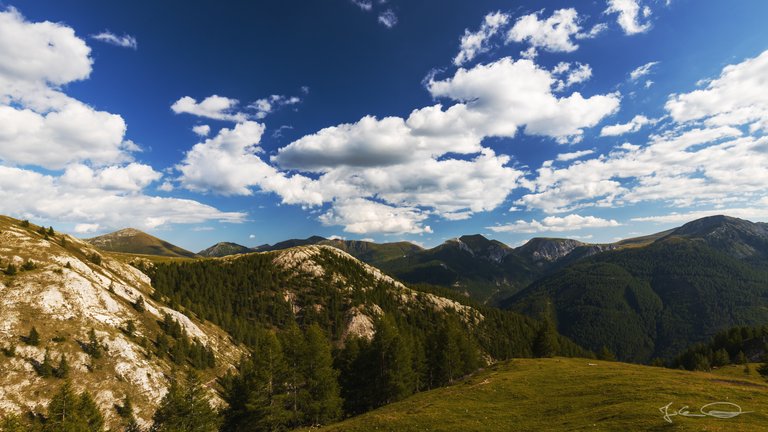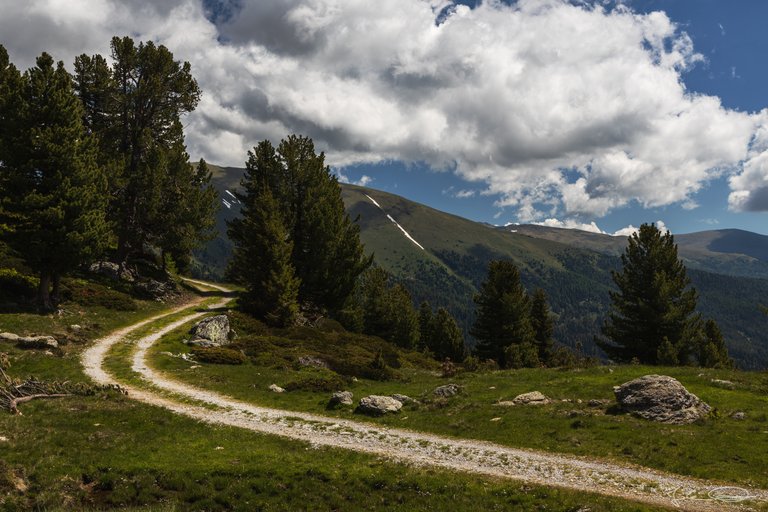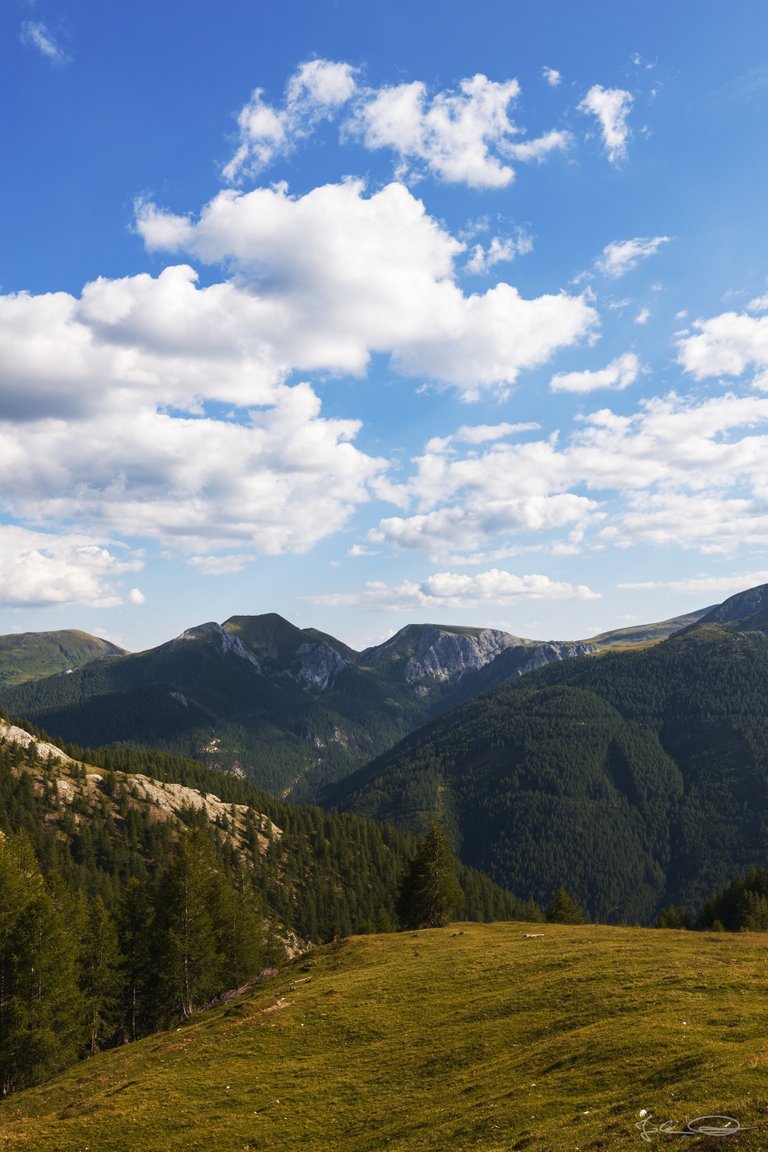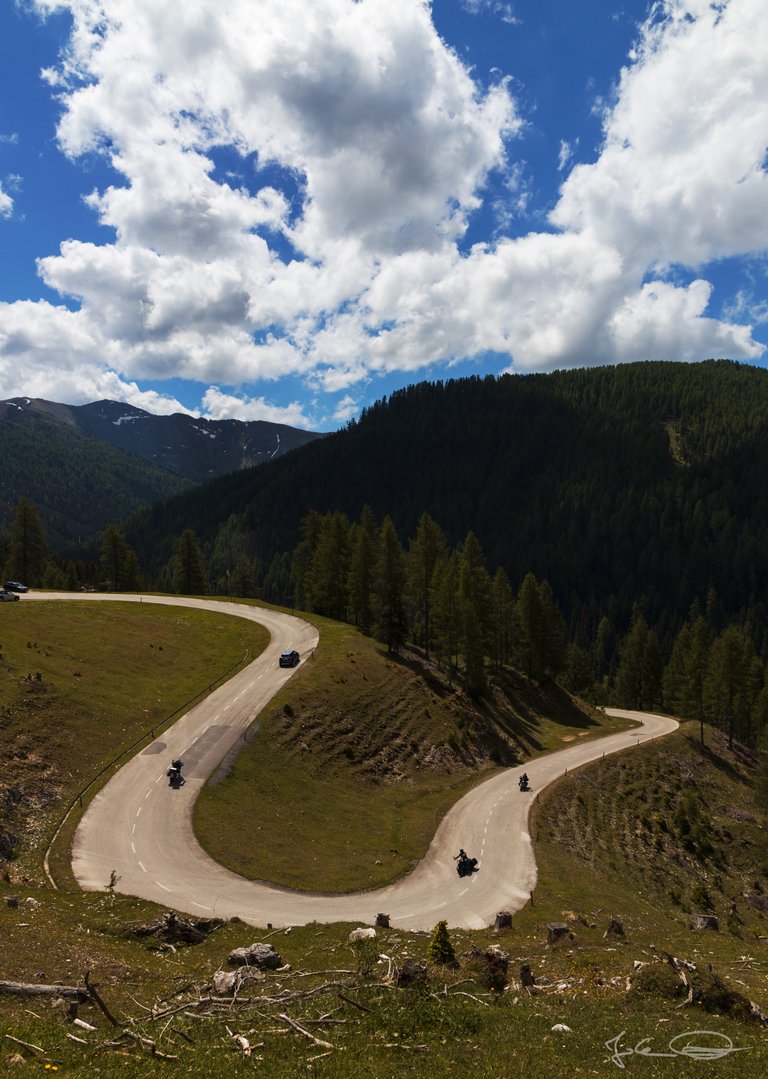 Nickerl's Fritillary (Melitaea aurelia)
Honestly, I haven't known the name of this butterfly before - Nickerl's Fritillary looked like many other butterflies to me...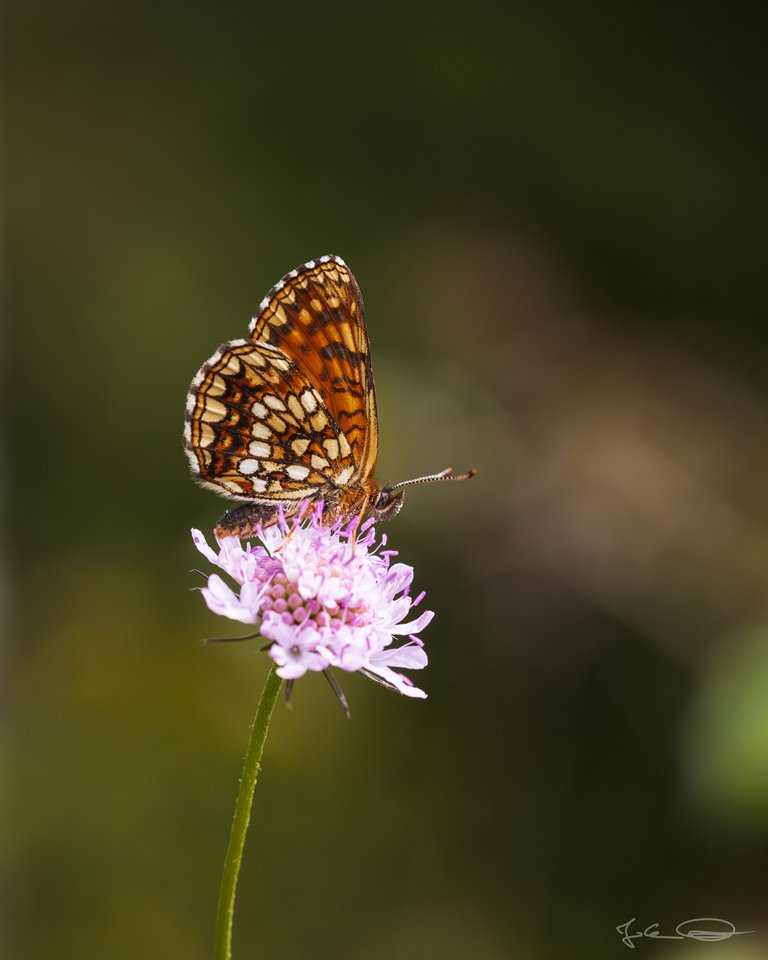 Nature
In the past few months our Mother Nature has had some time to relax and refresh ... no traffic on the ground and in the sky. I have ade this panorama photo about a month ago from a mountain nearby my hometown and it shows the Zollfeld (valley) in the middle of Carinthia in the late afternoon. When I arrived the sunrays have been much more intense and a few minutes later the clouds covered the sun completely. So, I took quickly a few hand held photos with my Canon EOS R (70-200mm lens mounted) before the scene was over.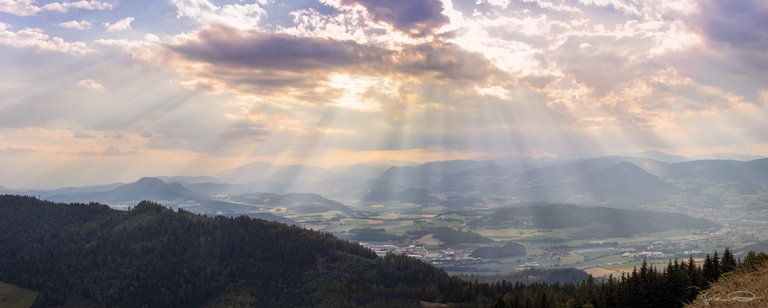 @papilloncharity gave me the idea for posting this photo with his post A Breathtakingly Beautiful Sunset!
Well, I believe everybody will think of this most important word for all our lifes and I am looking forward to see many beautiful Nature photos.

New Noses
Unfortunately the past nights have been cloudy as well as today will be cloudy, so my planned sixth N word didn't work. Luckily I have seen our new kitten "Onyx" (gray) and "Lil Pete" (red) sleeping on our balcony next to me, noticed their Noses and my sixth word was found 😉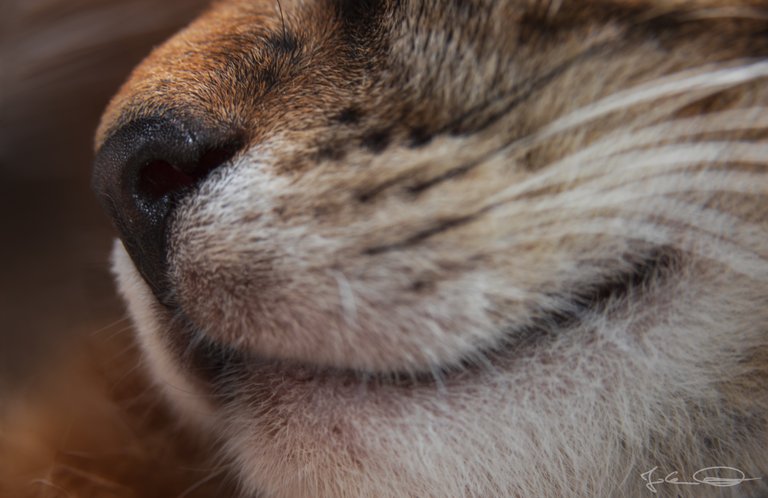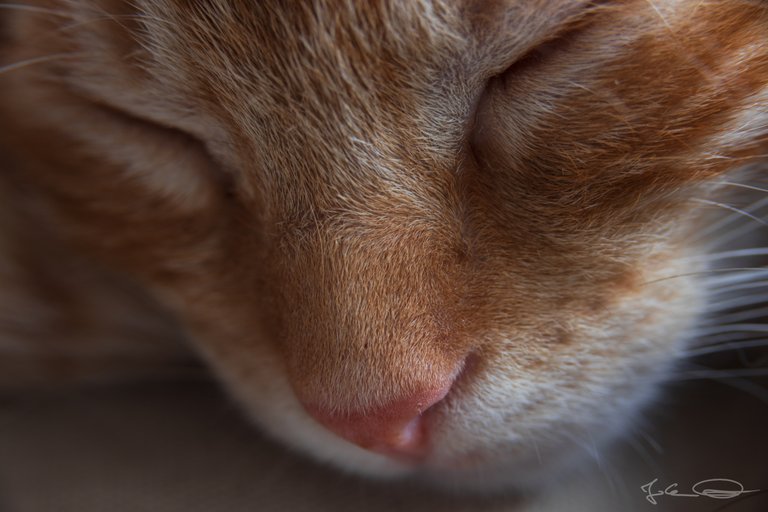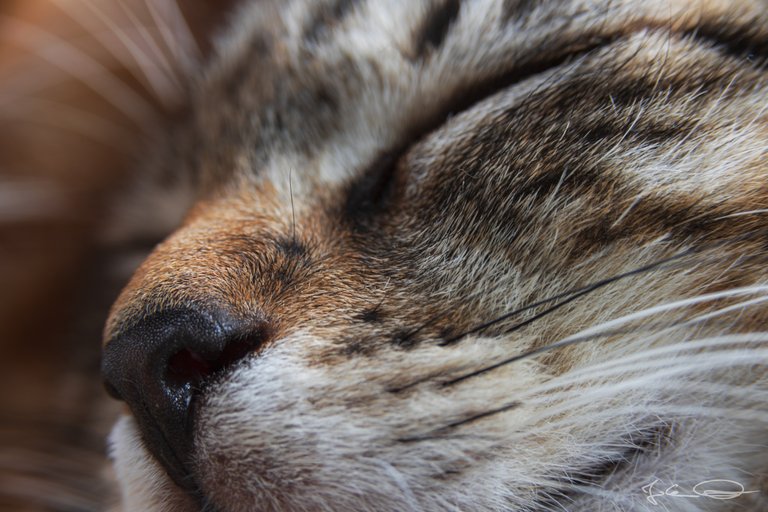 So, this was my "N" hunt post for this week's #AlphabetHunt. I hope you like my selection 😊

Information
All photos were shot with the Canon EOS R and one of these lenses: Canon RF 24-105mm f/4 L IS USM, Canon EF 70-200mm f/4 L IS II USM, Canon EF 16-35mm 1:4 L IS USM, Canon EF 50mm 1:1.8 L STM, SIGMA 105mm 1:2,8 DG MACRO HSM, SIGMA 150-600mm F5-6.3 DG OS HSM C.
I leave all EXIF and IPTC information stored in the pictures.
---
If you like my photos I would appreciate an upvote, nice comment or maybe you want to share my post on your blog 😊 ... and maybe you would like to follow me, so that you never miss a post from me.
Thank you so much for visiting my blog,
have a nice evening,



Photos and Text: Johann Piber | All rights reserved - do not use without my permission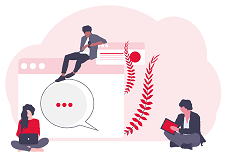 Not got a Hive account yet? Sign up free here!




2020-07-23