Yes, I was hunting the most obvious T, so I'm curious how many more Trees I will see this week 😉
---
Another week has gone fast and we are already in the next round of the #AlphabetHunt Challenge, hosted by the great artist Barbara @barbara-orenya in the Feel Good Community, where you have to illustrate 6 words (or concepts) starting with the letter of the week.

This week we are hunting the Letter "T". Please visit the latest blog post of Barbara @barbara-orenya to find out more about this fun contest: AlphabetHunt letter T- and who are the winners of the lucky draw for the S week.
My hunting trophies are a mix of Landscapes, Plants and Wildlife - so let's start with the above mentioned...
---
Tree
To the south of one of my favorite sunset spots you can see the Karawank mountain range, but just across the field there are also some trees along the road, which runs right behind. This tree stands to the right of other, older trees and an old stone church, which you can see in the third photo.

Tufted Duck
This nice couple of Tufted Ducks (Aythya fuligula) I have seen in spring during a walk at the reservoir.
According to Wikipedia the adult male is black except of the white flanks. It has a blue-grey bill and gold-yellow eyes, along with a thin crest on the back of the head. The head tuft gives the species its name. The adult female is brown with paler flanks.

Tolmerus Cingulatus
The Tolmerus Cingulatus belongs to the famly of Asilidae, also known as the Robber Fly family or Assassin Flies. This fly looks like a real dangerous robber in my eyes and I don't want to imagine it in my size.

Tower
Every castle must have at least one Tower I believe. This castle is called "Castle Eberstein" and was built on a large rock in a village with the same name "Eberstein" in my home state Carinthia. As you can see, there are quite some small and large Towers built to this castle.

Transmitter
In the middle of my home state Carinthia there's a large Transmitter Tower (Sendeturm) on the Dobratsch mountain.
Last Monday I hiked up this mountain just for this photo 😆 I'm only kidding of course, because I have had a nice hike with colleagues that day, but I knew that I could photograph one of my six T words there. The photo is a vertical panorama of 4 single photos.
Wikipedia: The Transmitter Tower is on an altitude of 2,115 m (6,939 ft) above sea-level on the Dobratsch Mountain near the town Villach. It has a total height of 165 metres (541 ft).
The Transmitter Tower is used for several radio services and FM broadcasting as well as for DVB-T transmission of several TV programmes.

Tiger Lily
I don't know what kind of Lily this is and I hope I'm not wrong with calling it Tiger Lily anyway, but I am happy that I have found this photo, which would complete my collection of T words.
The Image was taken in my mothers garden, just like so many of the flower photos I take, and my mom said she thinks it is called Tiger Lily.

Thunderstorm Cloud
Just in case I am wrong with the Tiger Lily above, I have hunted one more word for you: I have posted photos of this huge Thunderstorm Cloud about two months ago, but of course I have made a few more photos of this cloud for later use, and because this cloud turned into a huge Thunderstorm only a short while later, I can add these photos to my hunting trophies of this week 😊

One more thing...
I'm sorry JJ | @tattoodjay, but the dinosaur head I was thinking of was a Pachycephalosaurus and not a Tyrannosaurus.
I could have used this photo to illustrate the word terrifying though 😉

I don't add information about the photos when I post for the #AlphabetHunt, because it's all about the words, but all photos were shot with the Canon EOS R and one of these lenses: Canon RF 24-105mm f/4 L IS USM, Canon EF 70-200mm f/4 L IS II USM, Canon EF 16-35mm 1:4 L IS USM, Canon EF 50mm 1:1.8 L STM, SIGMA 105mm 1:2,8 DG MACRO HSM, SIGMA 150-600mm F5-6.3 DG OS HSM C.
I leave all EXIF and IPTC information stored in the pictures.
---
If you like my photos I would appreciate an upvote, nice comment or maybe you want to share my post on your blog 😊 ... and maybe you would like to follow me, so that you never miss a post from me.
Thank you so much for visiting my blog,
have a nice evening,



Photos and Text: Johann Piber | All rights reserved - do not use without my permission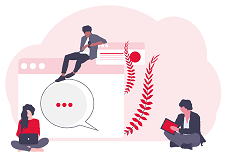 Not got a Hive account yet? Sign up free here!







2020-09-24
#hive5 from Austria 🖐️