This week is the search for words starting with letter M.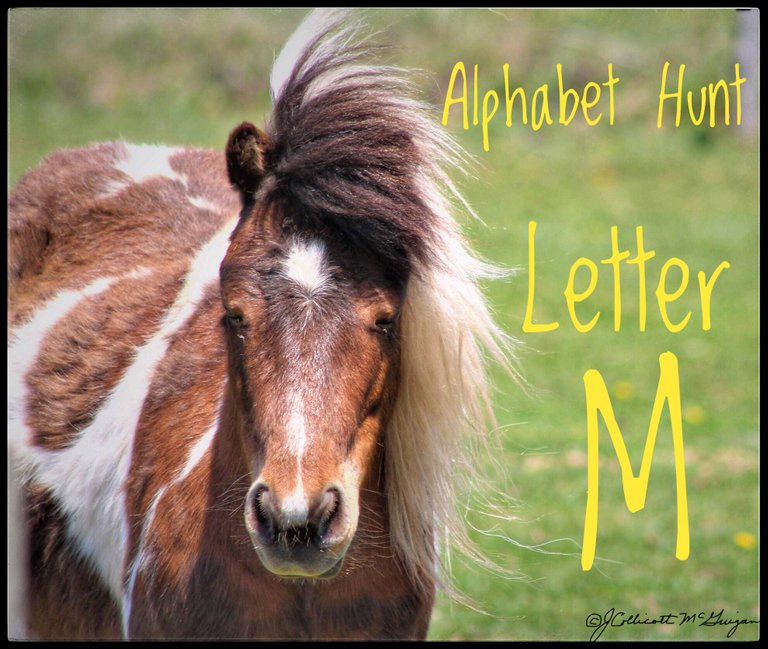 On horses, the mane is the hair that grows from the top of the neck of a horse or other equine, reaching from the poll to the withers, and includes the forelock or foretop. It is thicker and coarser than the rest of the horse's coat, and naturally grows to roughly cover the neck. Heredity plays a role, giving some horses a longer, thicker mane, and others a shorter, thinner one. Source
I stopped to take this photo when I saw the horse in a pasture while I was driving by a farm.
This pretty horse looks like she's having a bad mane day.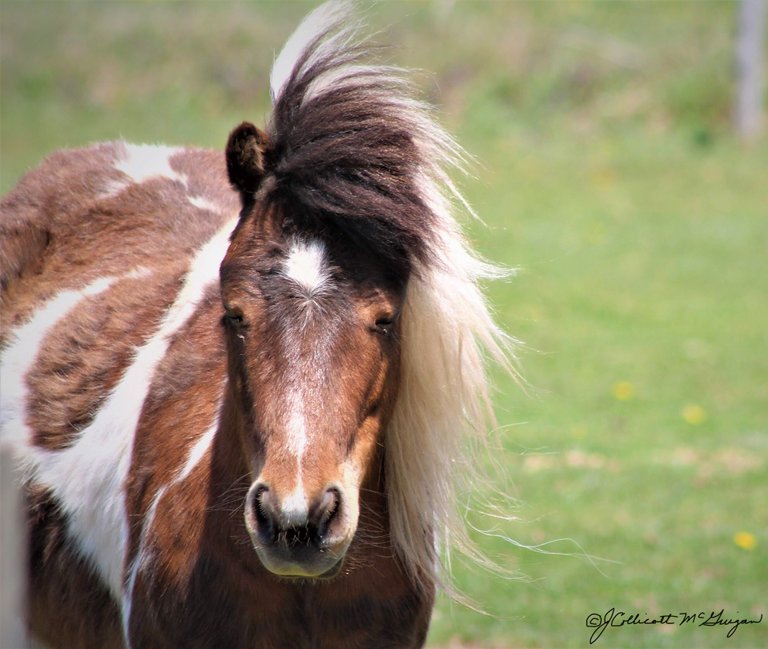 ---
A Marching Band is a group of musicians who perform while marching. Usually they march in a parade or for competition.
This marching band was in a parade in my old hometown in New Brunswick.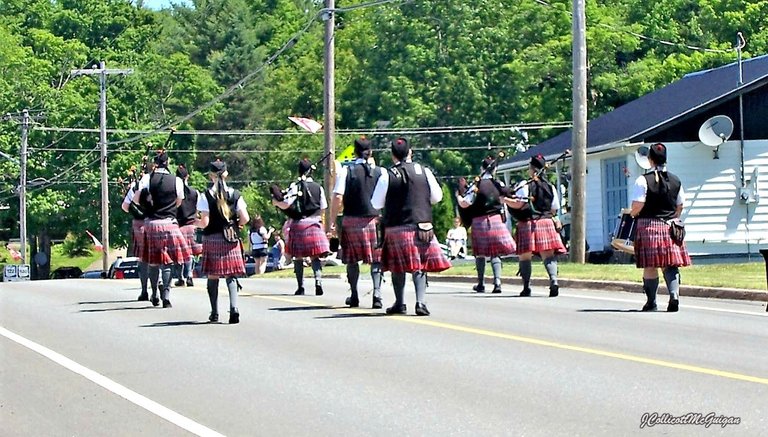 I love the bagpipes in a marching band.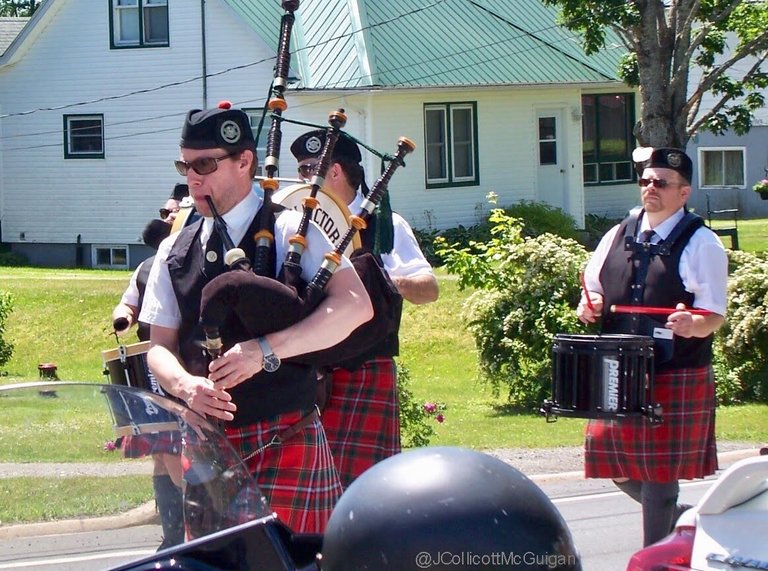 ---
After the rain I went outside to see these ink cap mushrooms had popped up on the lawn. They are edible but I have never picked any to eat. @johannpiber's L post gave me the idea of a mushroom when he had a photo of one included.:)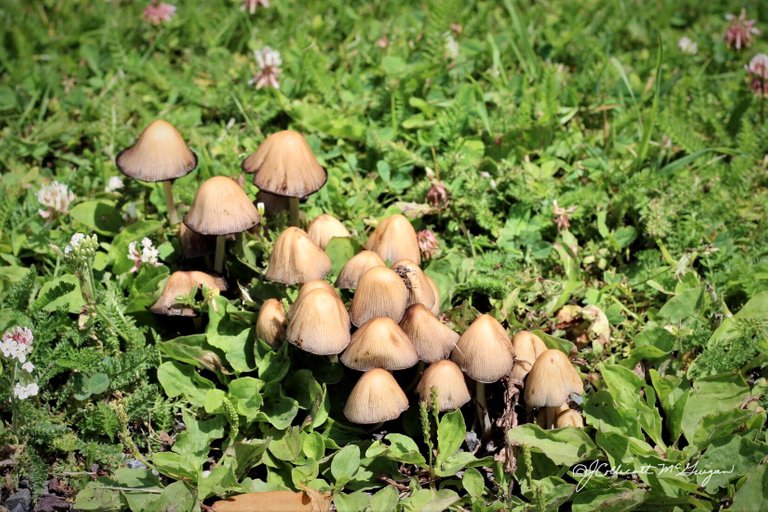 ---
Mallow or Malva Mallow Flowers
I've often posted the mallow flowers after they bloom each year. I call them Grandmother flowers because I brought back a root of one from her old homestead and they have multiplied and give lovely displays of color every summer.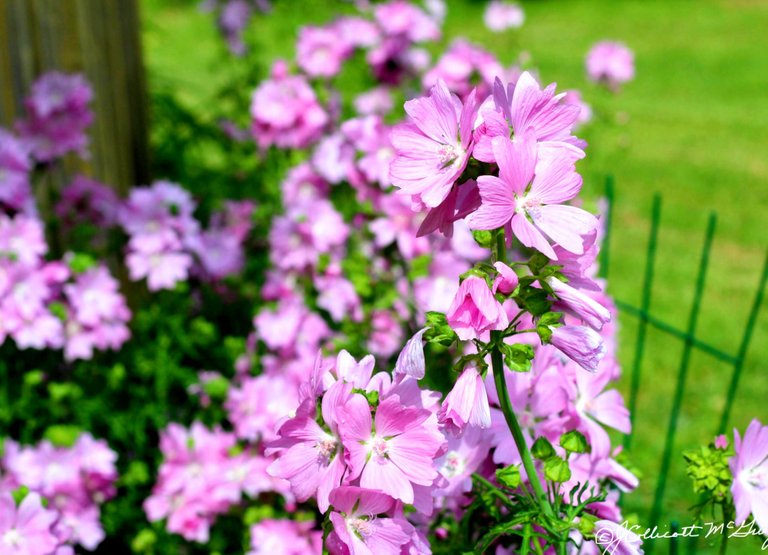 ---
A lovely moth on the mallow flowers called a Hummingbird Moth. It has a body similar to a bee and transparent wings that move rapidly like a hummingbird.



The hummingbird moth is from a family of moths known as hawk moths.They are often mistaken for hummingbirds because they hover in the air when feeding from the nectar of flowers.
To read more about these fastenating little moths of the Sphingidae family check Here.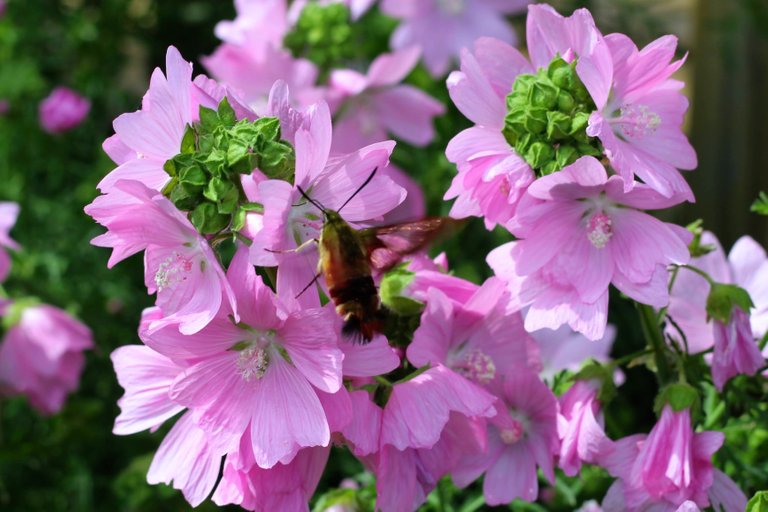 ---
It's easy to spot the male Mallard duck with his glossy green head and gray and white on the body. The female is not as brightly colored. She is mainly brown speckled.
A family of Mallards with the colorful male on the left and female and babies on right side of photo.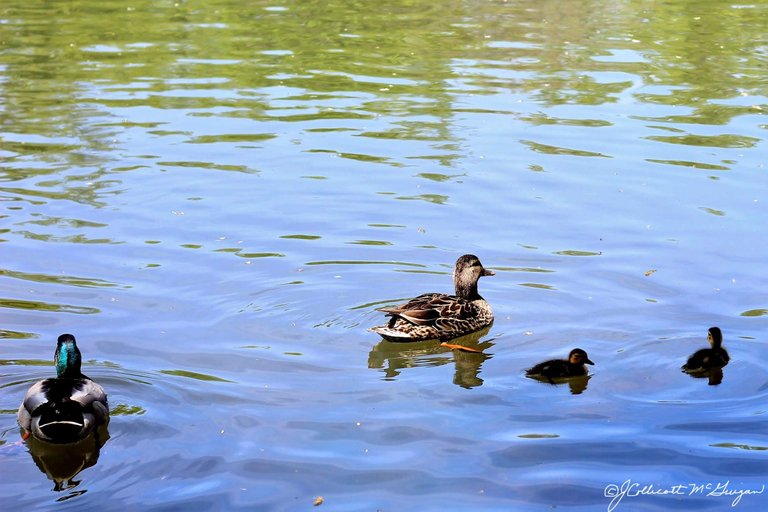 I had previously made this collage of the Mallard duck family.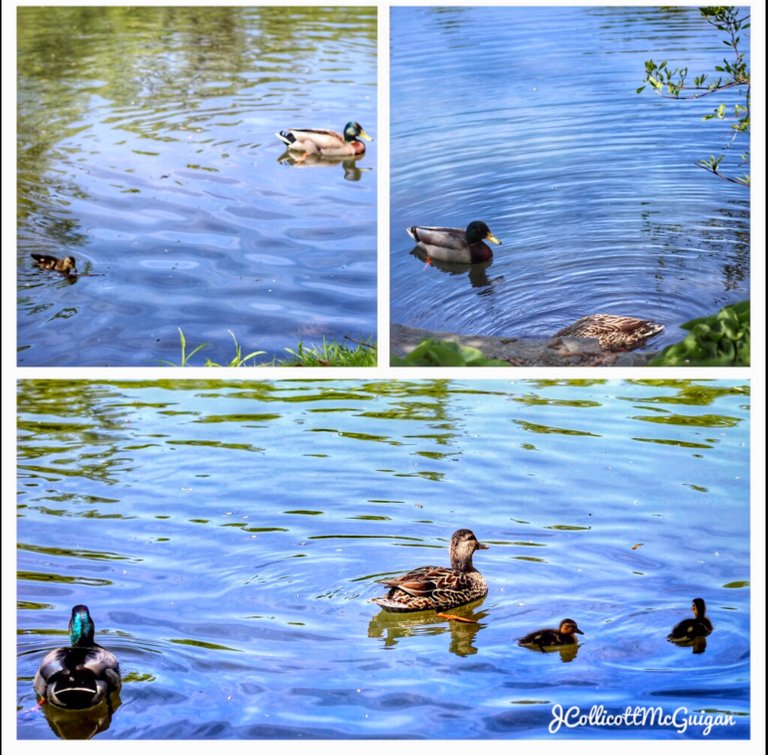 ---
A crow checks out the mudhole left by the rainfall. All the soil on P.E.I. is a red color.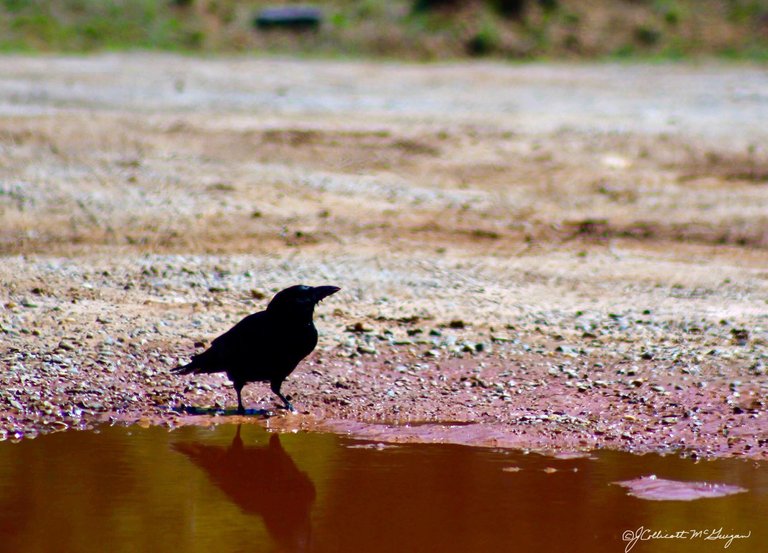 All photo are mine unless sourced
Camera: CanonEOS Rebel T6
Alphabet Hunt is hosted by @barbara-orenya in the Feel Good community.
🌸🌸🌸

hive-114105
Animated Banner Created By @zord189


Courtesy of @derangedvisions