This week the spotlight is on the letter N.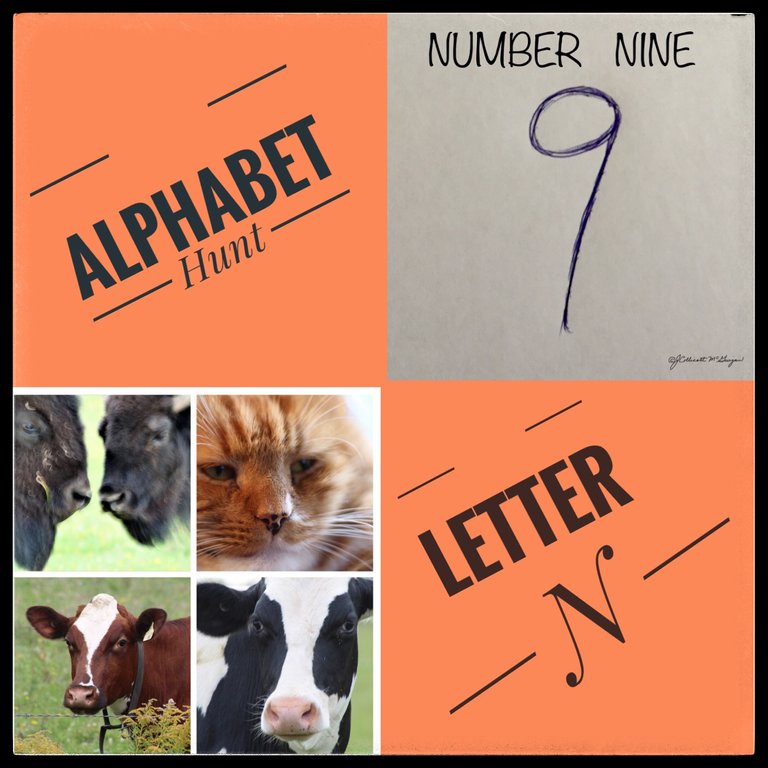 Nature was the first N word to come to mind. Nature is the the earth and whatever is natural on it. Birds, animals, plants and the trees are all part of nature.
Surrounded by the wonders of nature is the Great Blue Heron and his reflection. He is standing in the water by the Confederation Trail in Montague, PEI.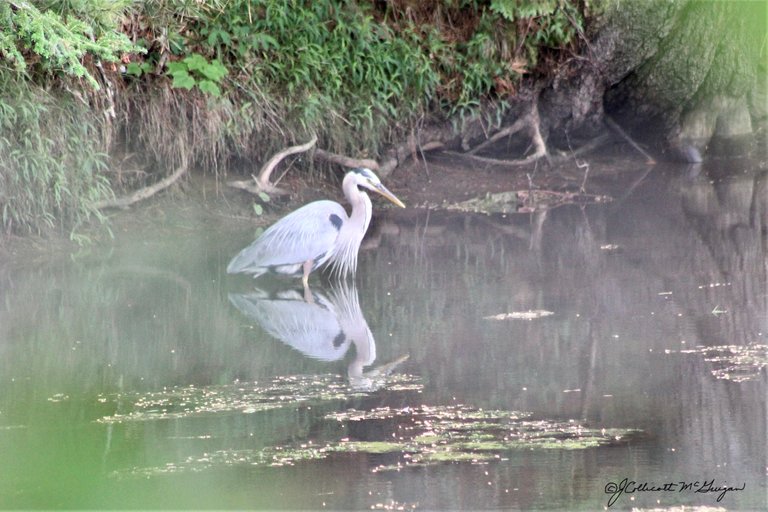 ---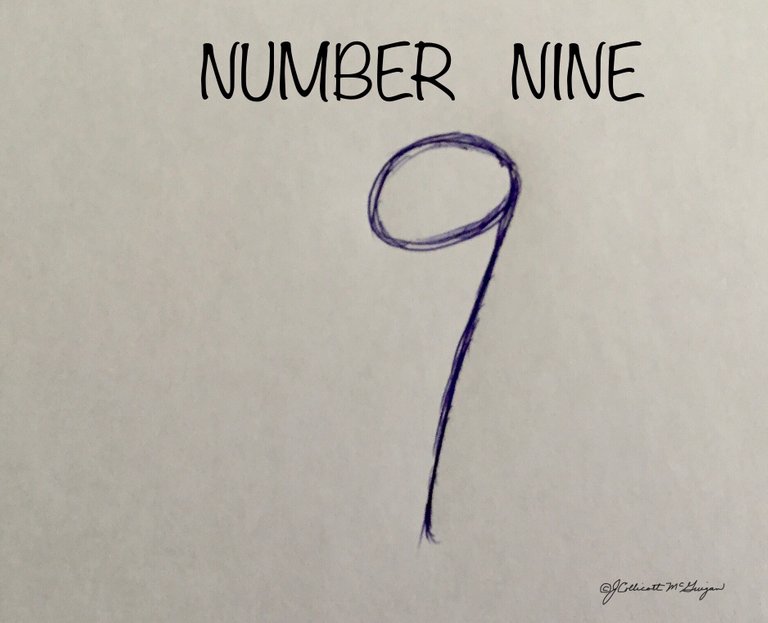 Number Nine is the highest of all the digital numbers. It is perceived in astrology as related to the sign of freedom loving Sagittarius. A cat is suppose to have nine lives. Therefore nine suggests to me the completion of life or purpose.
"Dressed to the Nines" is another use of the Nine. It's an expression meaning looking top notch to the highest degree.


---
I think a lot of us will pick newspaper for one of the Ns.
The Eastern Graphic newspaper is published weekly and delivered to the mailbox once a week.
Many newspapers are being read on computers and the paper newspaper is fast becoming a thing of the past.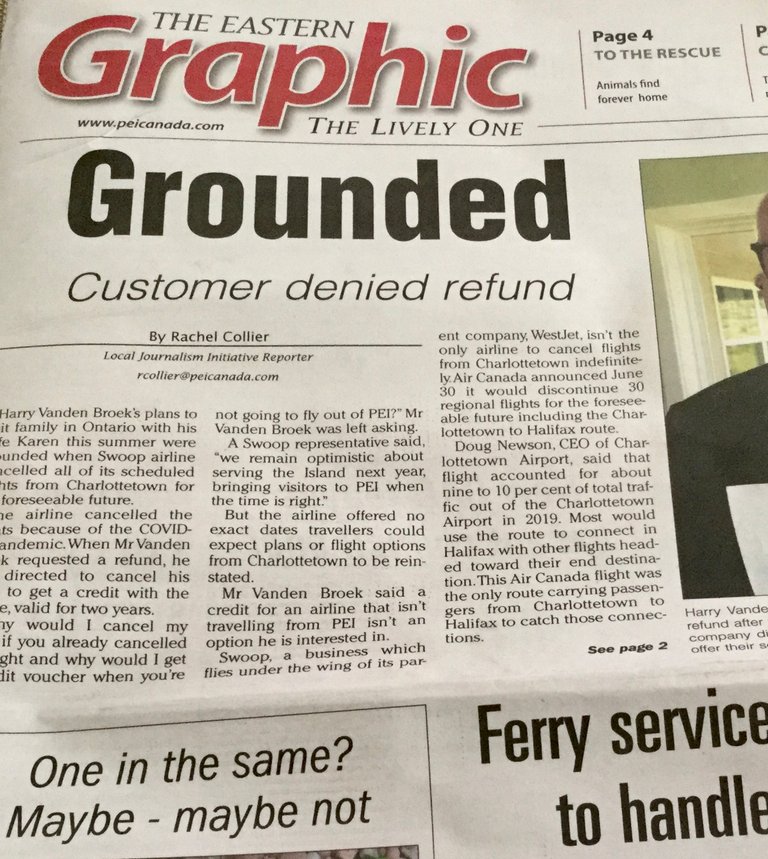 ---
Newsprint is lower quality printing paper made from coarse wood pulp used mainly for newspapers and advertisement flyers.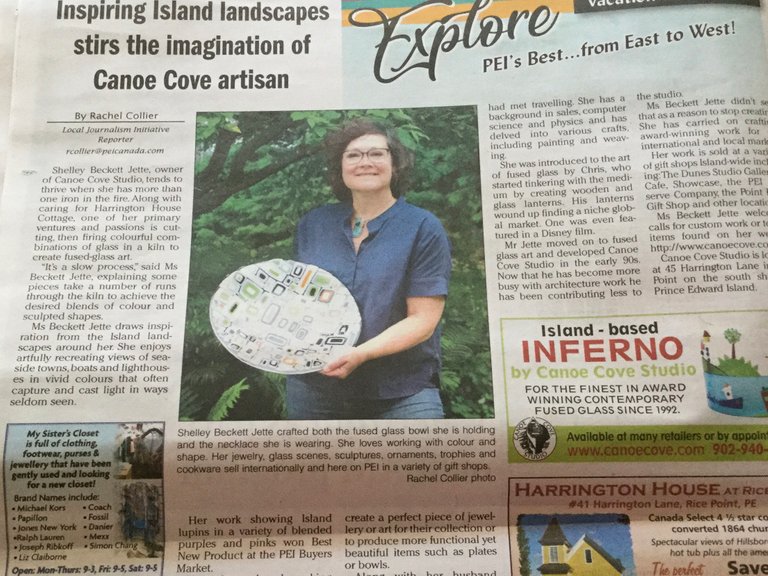 ---
Queen Charlotte Navy Reserve is a branch of the Royal Canadian Navy. The cannon is situated at the Charlottetown Waterfront.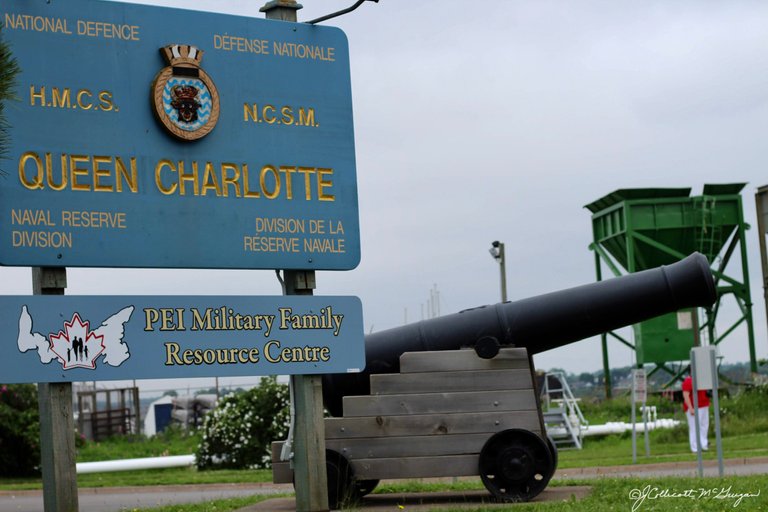 ---
The nose is the most prominent part of the face and comes in all different sizes and shapes. It houses the nostrils where air is received and expelled.
Our ability to smell is through the nose. The tiny hairs in the nose filter out dust and smoke before they reach the lungs.
Certain animals, such as the dog, have a much keener sense of smell than humans. The part of a dog's brain devoted to analyzing smells is said to be about 40 times greater than humans. This ability is put to civic use by trained police dogs in sniffing out drugs and in ground searches.
Dogs, like these ones going for a walk with their owner, are always using their Noses to check out all the different scents around them.
Dogs know the world through their noses and can even pick up fear and sadness in their owners. They have been known to detect when their owners are about to have a life threatening health crisis. By sniffing people's breath, body fluids or skin, a dog can be trained to identify a certain illness.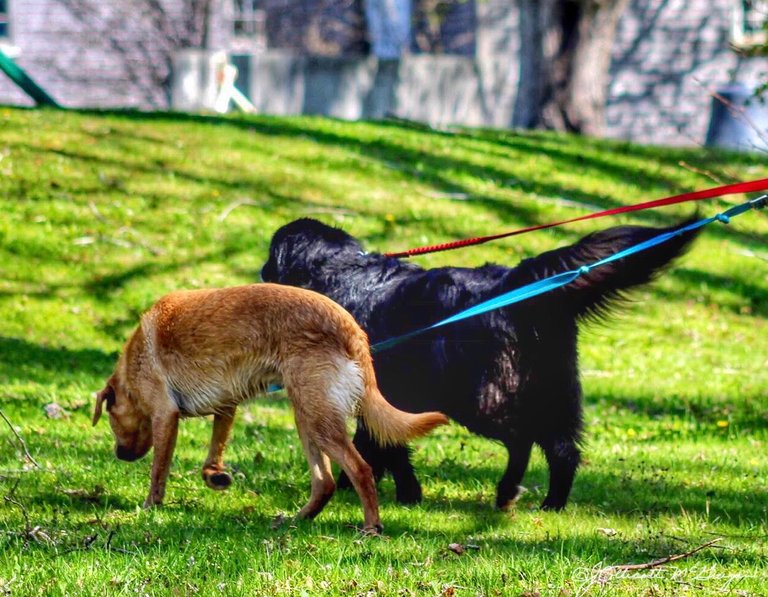 A collage of buffalo, Red and two cows with noses prominent in the photos.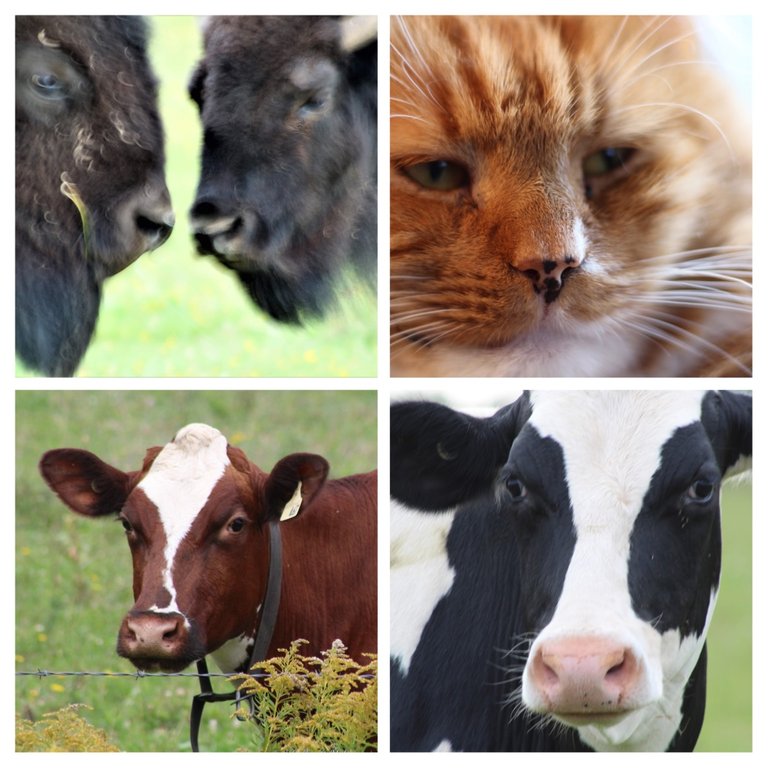 ---
Location: Prince Edward Island, Canada
Photos and Text @redheadpei unless otherwise sourced
Alphabet Hunt is hosted by @barbara-orenya in the Feel Good Community
💖💖💖
---

hive-114105
Animated Banner Created By @zord189


Courtesy of @derangedvisions