EARLY MORNING WITH SEAGULLS AND BUOYS

I woke up early and walked to the sea.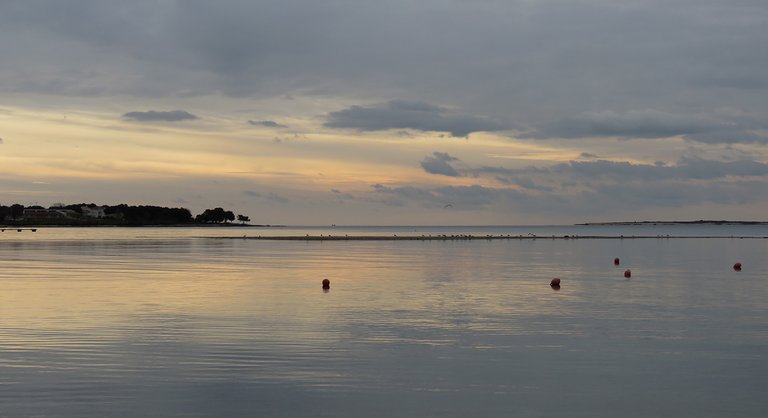 The weather was cold but nice. The sea in the bay was calm like a liquid mirror.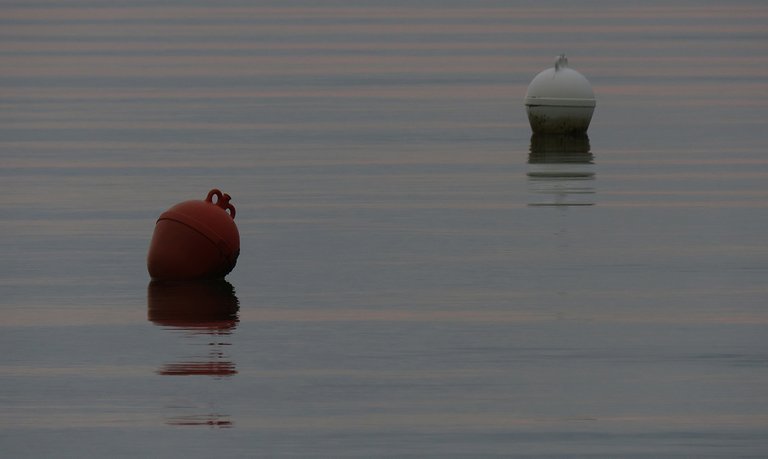 The buoys were floating as usual.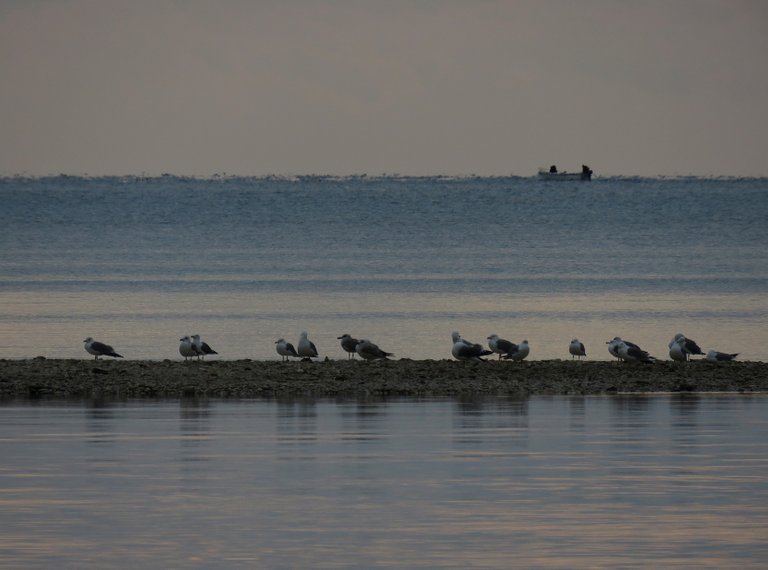 (Enlargeable)
The seagulls were resting on the stripe of pebbles that forms a small, shifting peninsula, especially when the tide is low.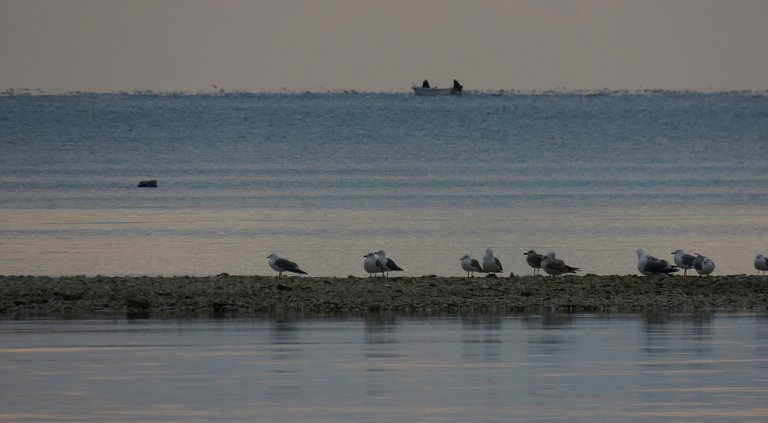 (Enlargeable)
The small fishing boat was passing along the line of the horizon ...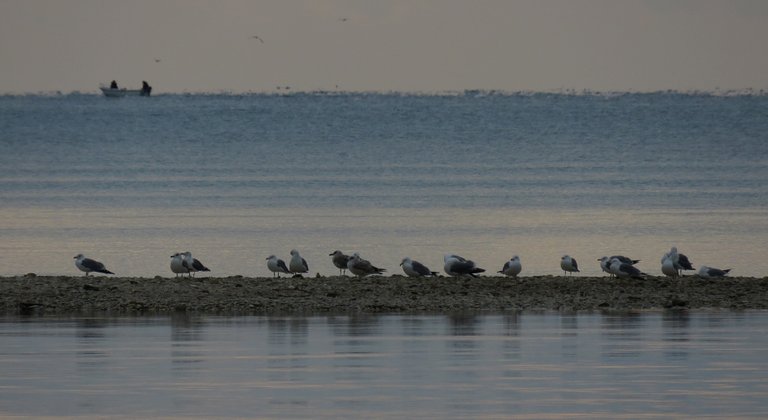 (Enlargeable)
... and I was following that slow action through the zoom of my camera.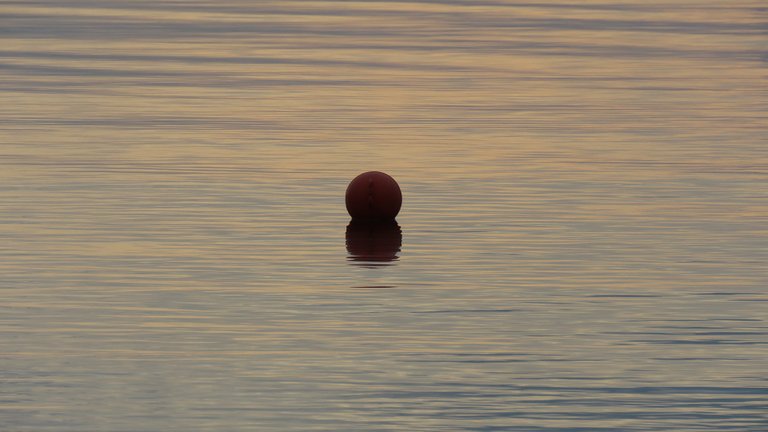 (Enlargeable)
This is just a simple portrait of the red buoy in the early morning light.
At one point I decided to take a series of photographs while rotating around my own axis. An hour later, at home, I made a GIF with those shots.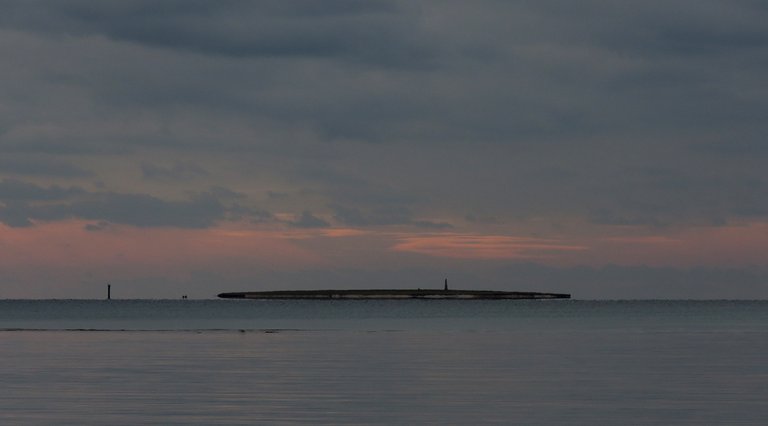 Here you can take a look at one of the islands in the bay.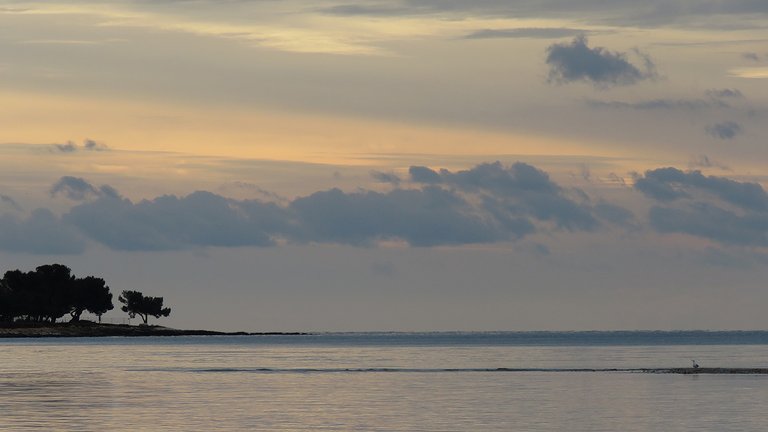 And that's it. Just a couple of shots from my Sunday morning.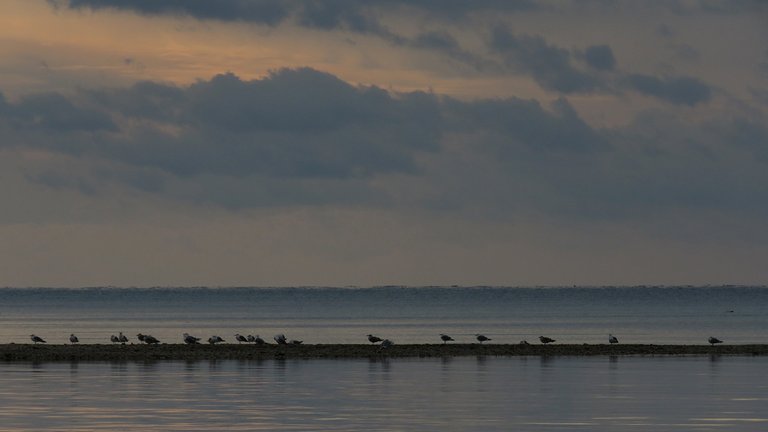 As always in these posts on HIVE, the photographs are my work - THE END.
---
---