Beautiful Sunday + Sublime Sunday

Getting creative and making my own spaghetti sauce from scratch. I found this recipe cream of garlic chicken breast. And it's perfect for my spaghetti.
I have some chicken breasts in my fridge and I have full cream milk. So off I get my hands working on our lunch in the kitchen.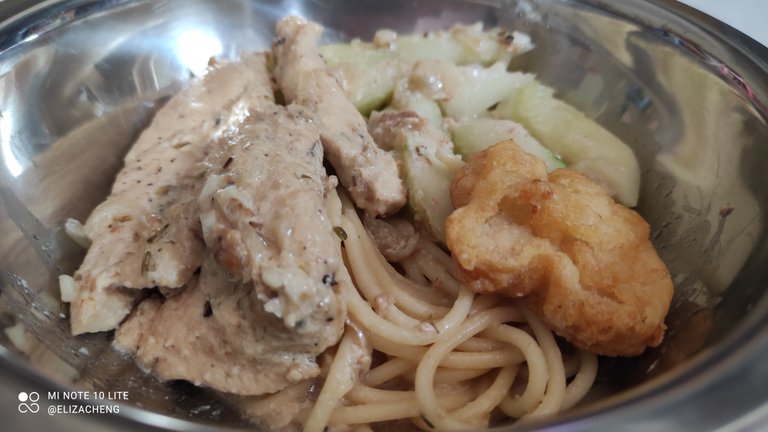 Ingredients:
Chicken breast (marinate with light soy sauce, mix herbs, corn starch, black pepper)
Chopped garlic and onion
Sliced cucumber
Spaghetti
Chicken bones for broth
Full cream milk
Sauté the chopped garlic and onion until they are nicely brown.
Take them out from the wok.
Add in the chicken and fried until it's almost cook.
Take out the chicken.
Put in the sauteed garlic and onion back to the wok.
Add in the chicken broth and milk.
Cook until it's boil.
Add in the chicken.
Cook until it's fully cook.
Add in some corn starch to thicken the sauce a bit.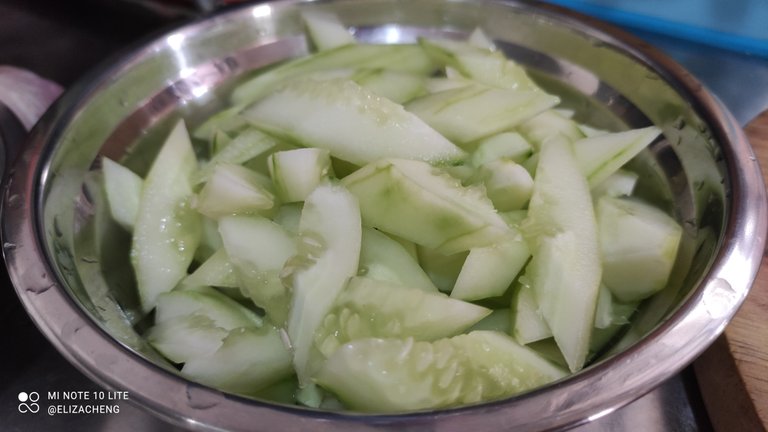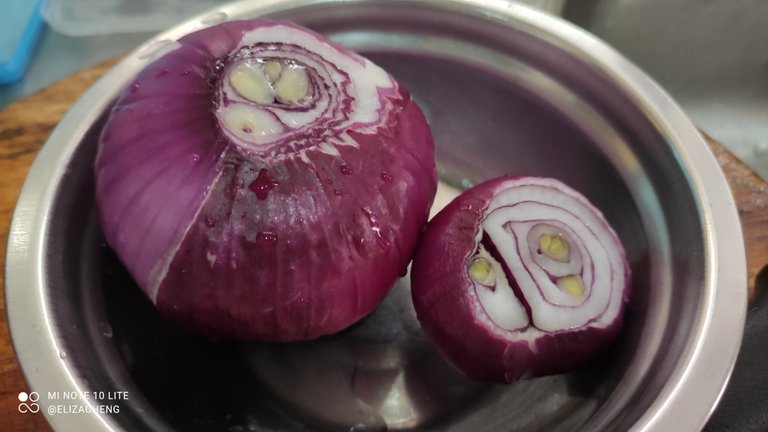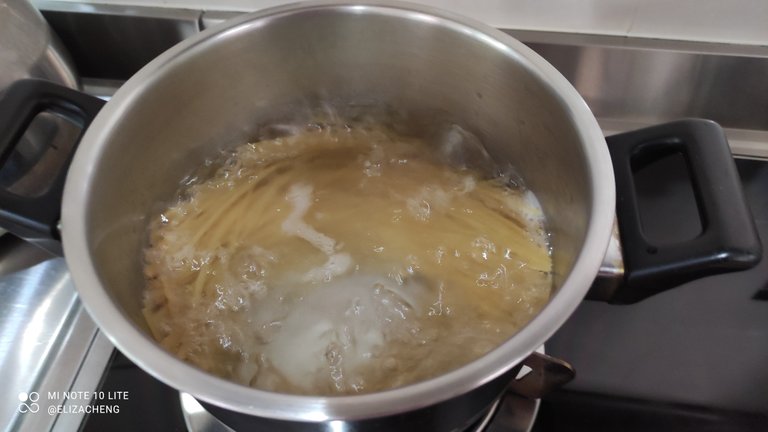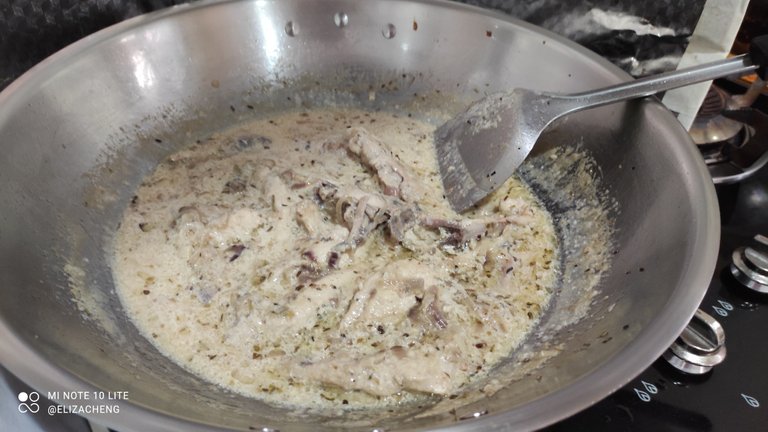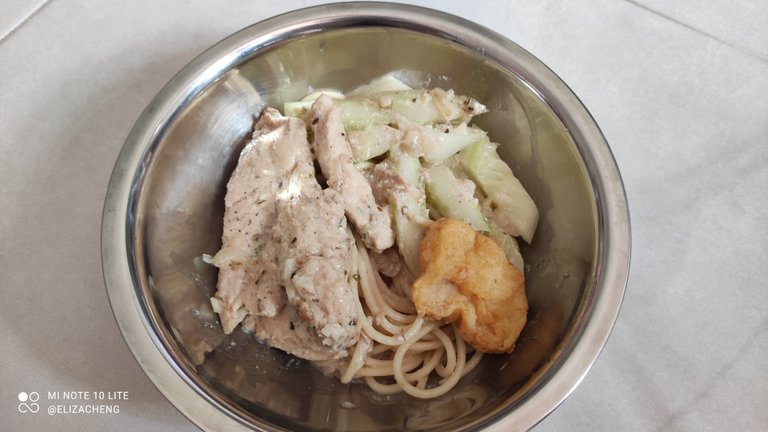 Next week I am gonna try with meatball. And also add more garlic. Coz it's supposed to be creamy garlic chicken, but I have creamy chicken not enough garlic flavour.
Happy Sunday!
If you are not familiar with these two themes, BeautifulSunday is initiated by @ace108 and you can check out other BeautifulSunday post HERE. Whereas SublimeSunday is initiated by @c0ff33a. Find more Sublime Sunday posts HERE.
Thanks to Justin (@ justinparke), you gave me an idea, maybe I can add a Malay word in every post. Then everyone can learn a new language.
Word of the day
TIMUN - Cucumber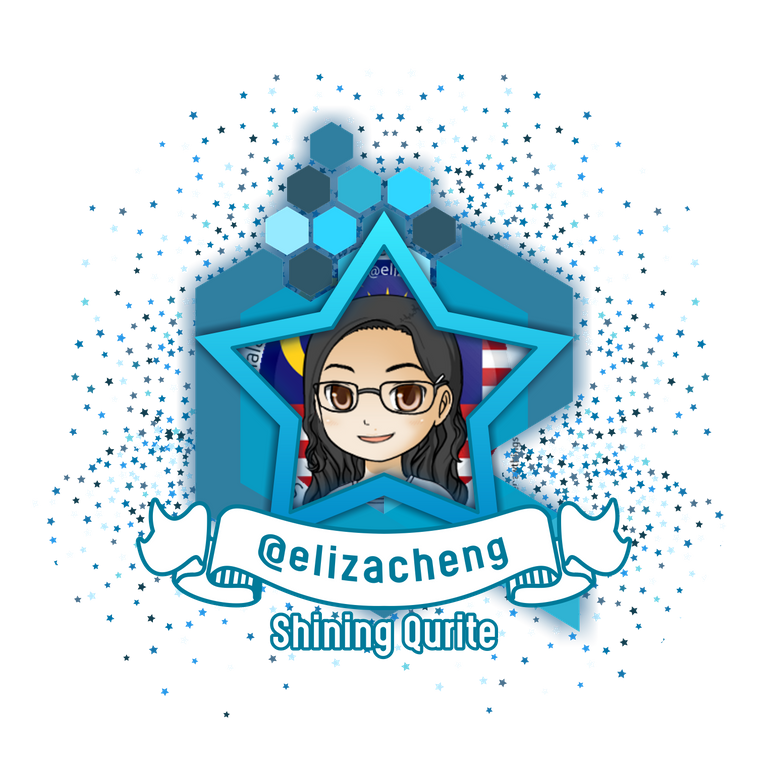 If you like the idea of CREATE and EARN (just like here in Hive), then do you know that everyday while we connect with our family and friends through chatting, texting, voice and video calling, we can EARN from that too? Click on the image to start EARNING from connecting with your family and friends!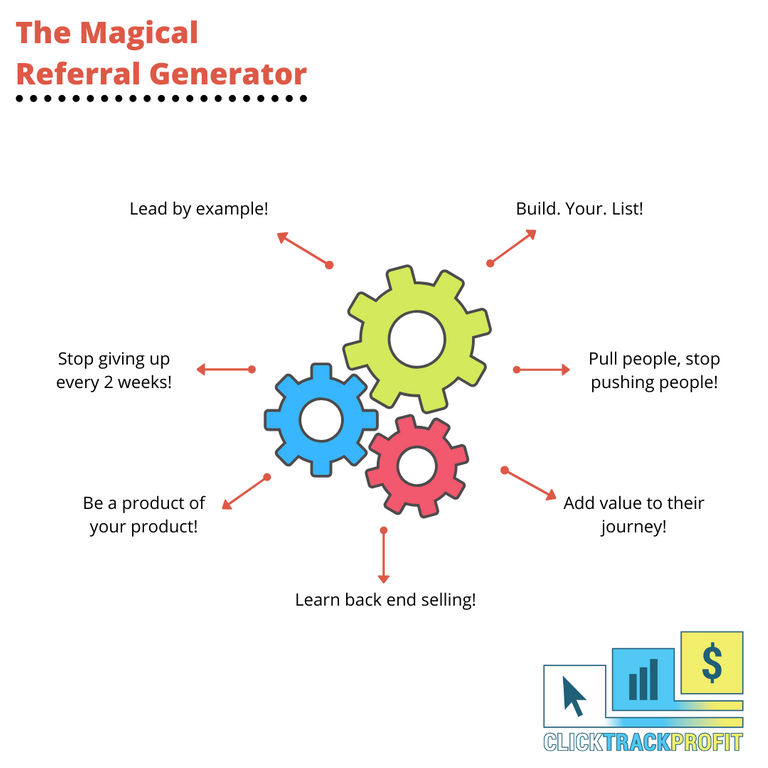 )
If you are looking for a hardware wallet to keep your crypto, check this out.


If you need a trading account, here's my links.
Binance.
Huobi
Kucoin
Gate.io
Pionex
---
---