Pozazdrościłem @racibo, który ostatnio miał okazję obcować z wielką sztuką w Parku im. Jana Pawła II w Gdańsku. W związku z tym wybrałem się na spacer nad kanał do Nimy, gdzie jedna ze ścian została udostępniona artystom. Na około dwustumetrowym murze od lat prezentowane są różnego rodzaju graffiti pod wspólnym tytułem "Le Borinage Cartonne".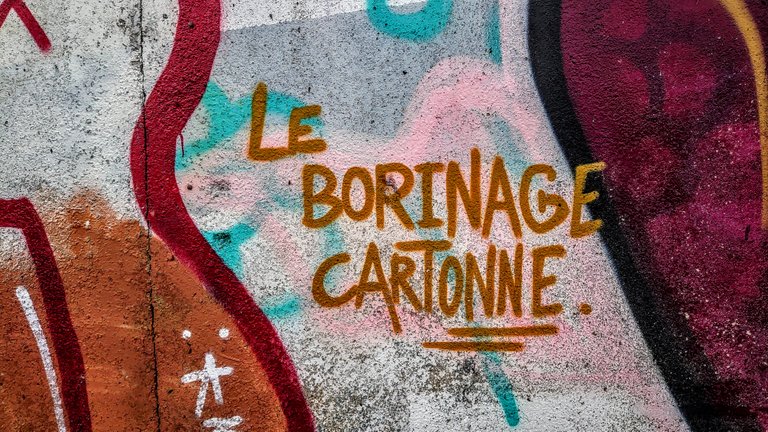 Prawdopodobnie nie jest to oficjalna nazwa tej galerii pod chmurką, ale jest to jedyny napis, który potrafiłem odczytać :) a że znajdował się na początku muru, to uznałem, że można tak zatytułować tą wystawę.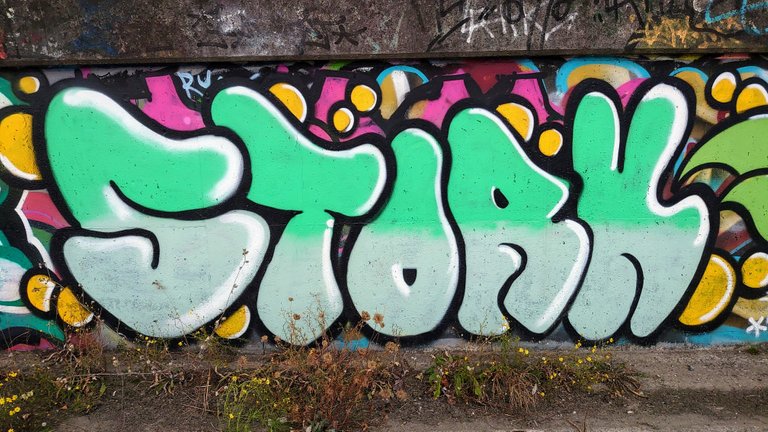 Poniższy rysunek a'la Picasso jest jednym z najnowszych, nawiązuje do obecnej sytuacji około pandemicznej, obostrzeń rządu belgijskiego to kręgu pięciu osób i noszenia maseczek.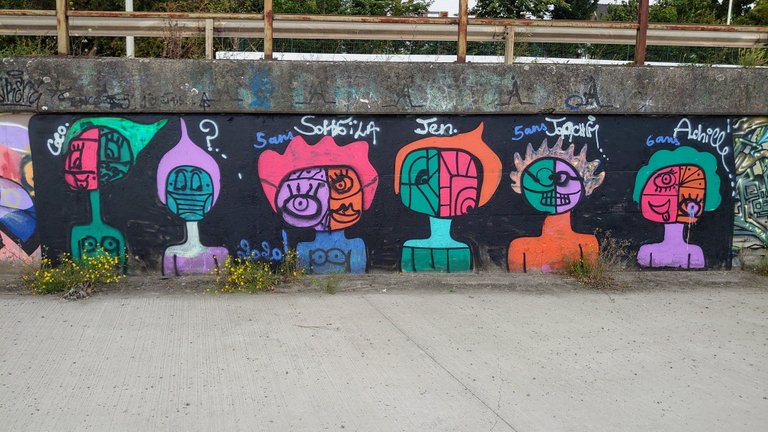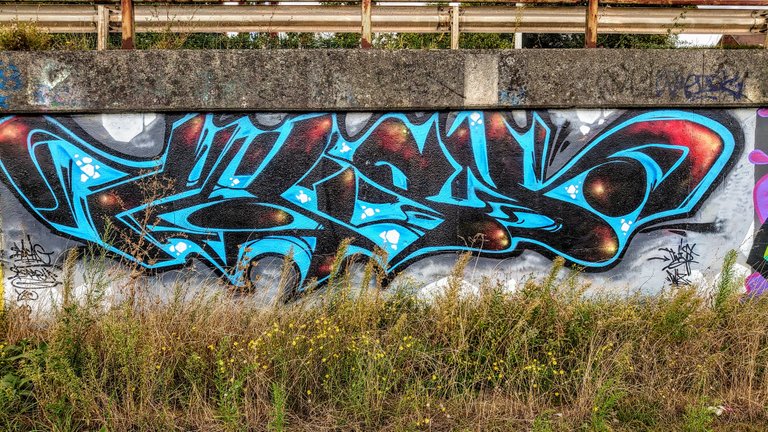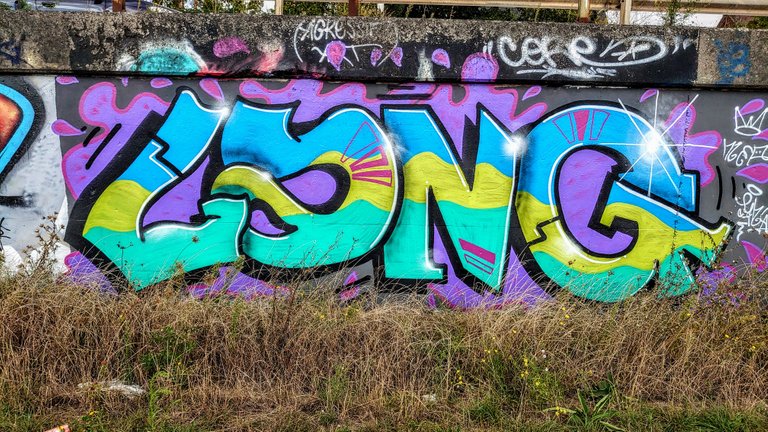 Poniżej kolejne nowe prace, nie kojarzę ich, żeby były tam wcześniej. Nie będę oszukiwał i fantazjował, że potrafię odczytać co autorzy chcieli przedstawić i wyrazić swoimi dziełami. Jedyne co kojarzę to puszkę piwa Gordon :)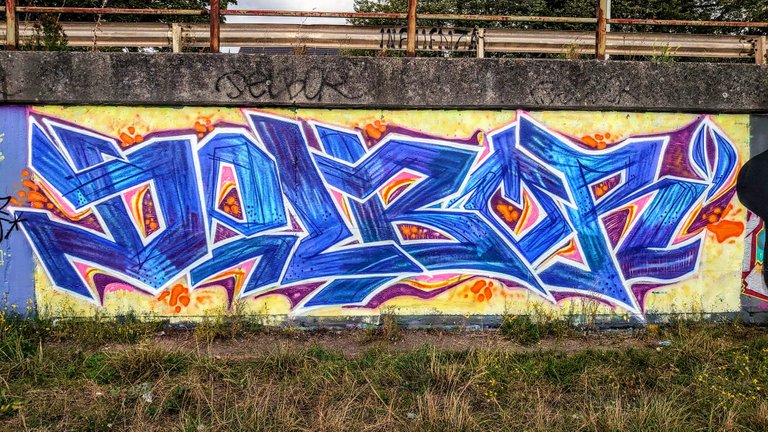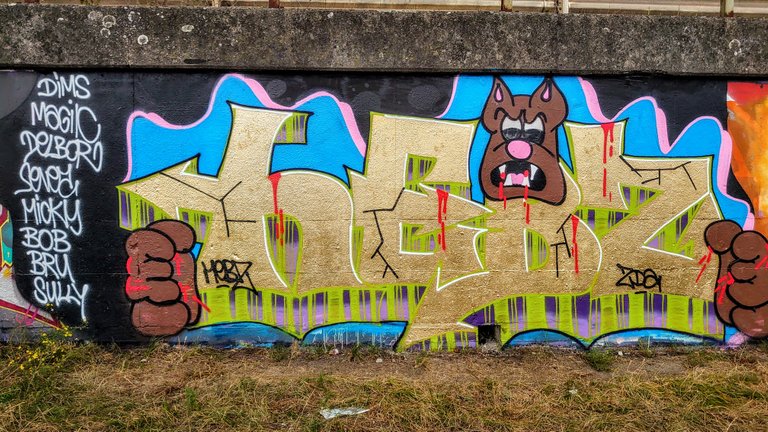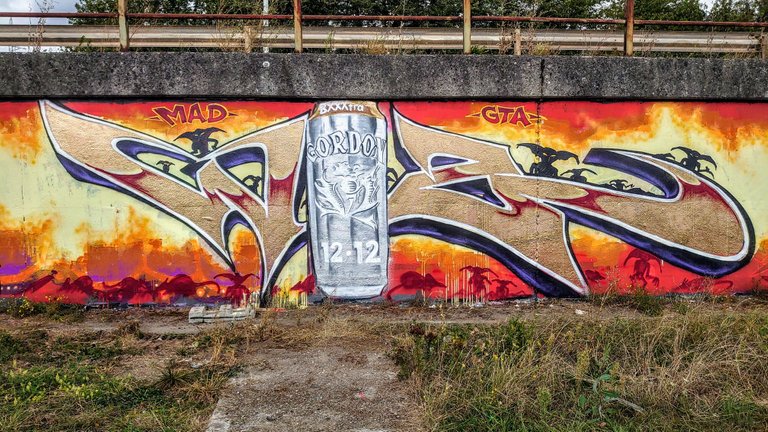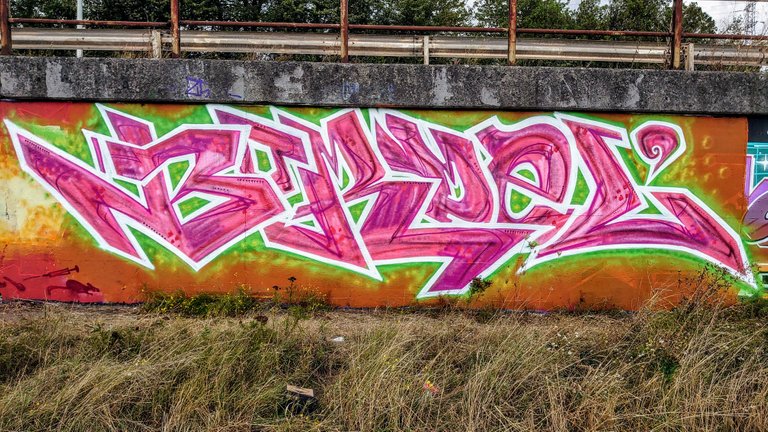 Trzy kolejne prace stanowią jedną całość i były już na tym murze w zeszłym roku, te prace przyciągają wzrok i są bardzo starannie wykonane.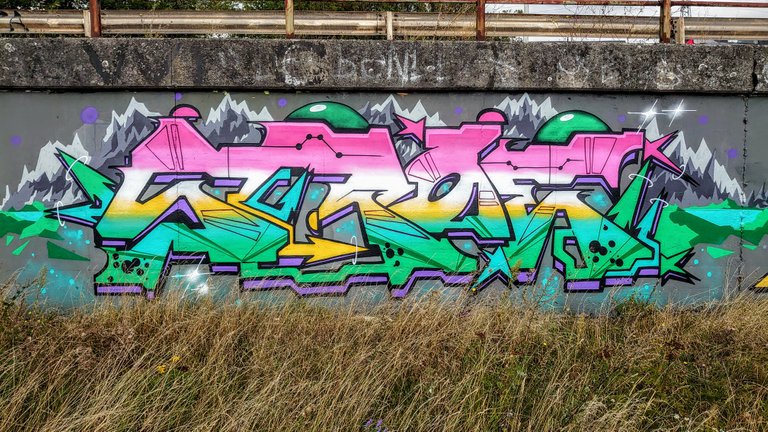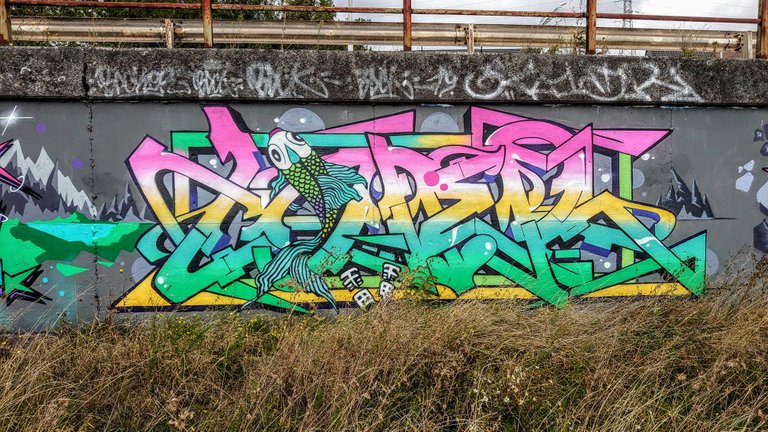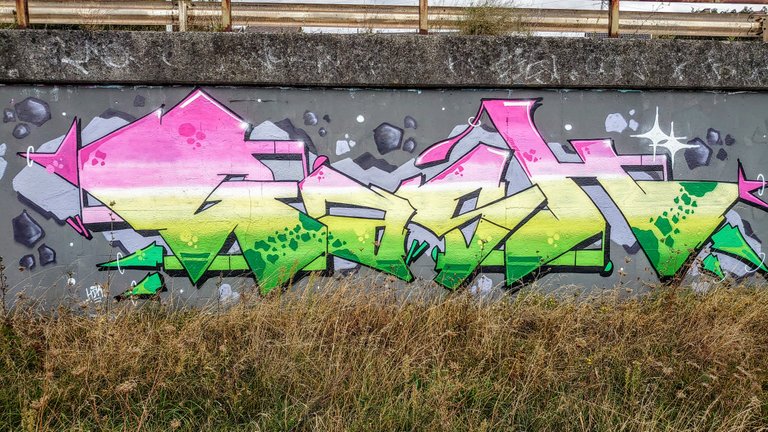 Jeszcze dwie nowe prace. Zauważyłem pewną zależność, że prace które wytrzymują próbę czasu i wolne są od wandalizmów utrzymują się bardzo długo, a te które zostały zniszczone, lub jak kto woli zostały skrytykowane przez domorosłych artystów zastępowane są nowymi projektami.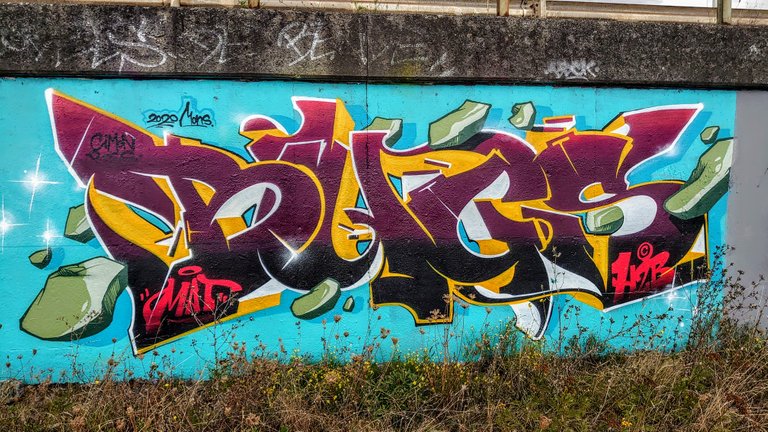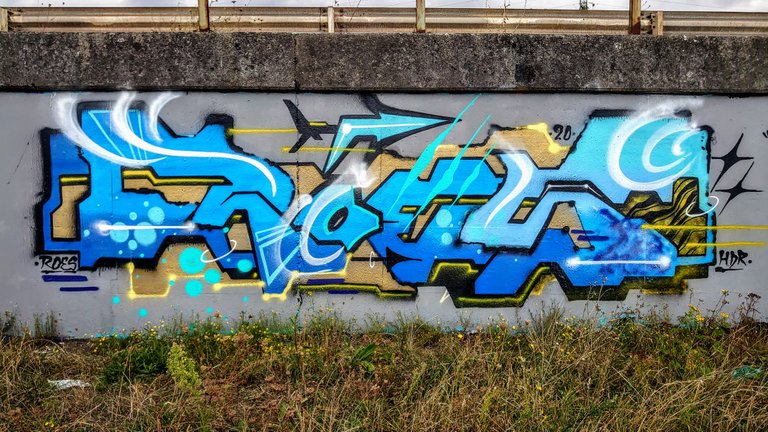 Na koniec prezentacja jak wygląda krytyka dzieł sztuki przez niezadowolonych odbiorców. Te rysunki są "pomazane" od lat, ale nikt ich nie zastępuje nowymi działami. Przyczyną takiego stanu rzeczy może być niewielka przestrzeń do wykorzystania, bo w tym miejscu ściana ma około metra wysokości, gdy normalnie jest to ponad dwa metry.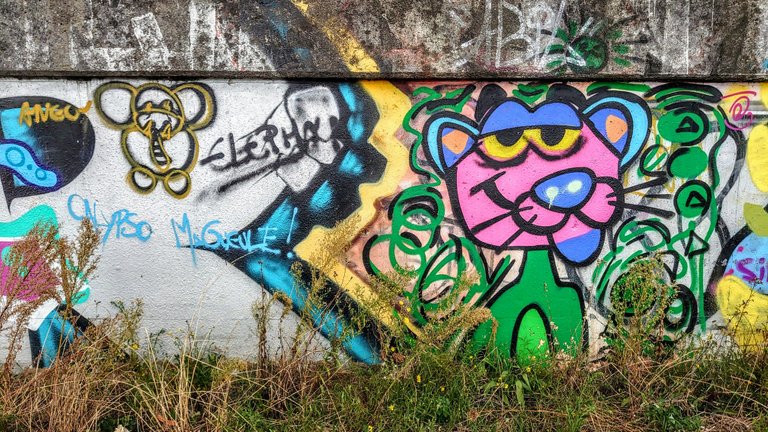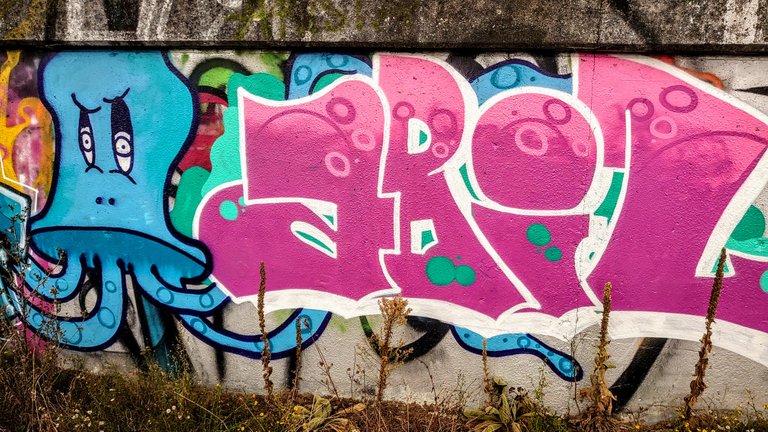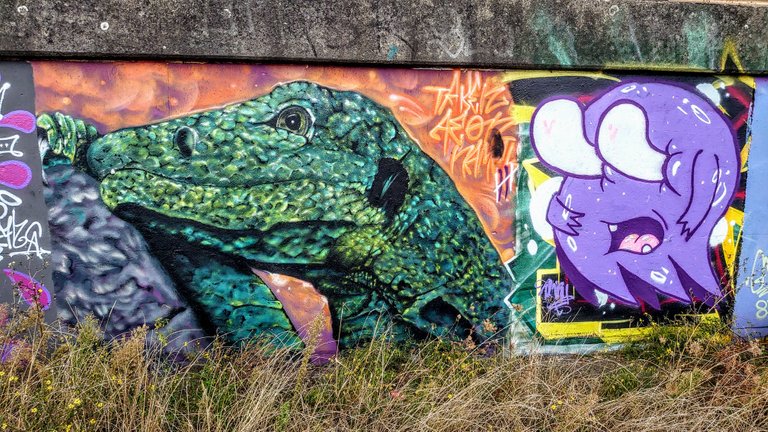 My 2020 goals:
| Sport | Goal | Done | % |
| --- | --- | --- | --- |
| Walking | 2000 km | 1042,25 km (+5,80 km) | 52,11 % |
| Cycling | 2500 km | 1684,88 km | 67,40 % |
| Running | 1500 km | 446,26 km | 29,75 % |

To był mój Actifit Report Nr 738

This report was published via Actifit app (Android | iOS). Check out the original version here on actifit.io




15617