Przeszło tydzień temu znalazłem na jednym z profili w mediach społecznościowych post z odnośnikami do trzech tras po Prowincji Hainaut, a dokładniej w rejonie Pays des Collines. Wielokrotnie planowałem wrócić w te rejony, gdzie przed laty biegłem jeden z najcięższych biegów w mojej biegowej karierze.
Na stronie są odnośniki do trzech tras ze śladem GPS, skopiowałem je do aplikacji Komoot z nadzieją, że kiedyś będzie okazja ruszyć tym śladem. Dziś akurat taka okazja się nadarzyła, bo pogoda była niepewna, więc obawiałem się wyjść na rower, ale długi marsz wydał mi się odpowiedni na wolny dzień.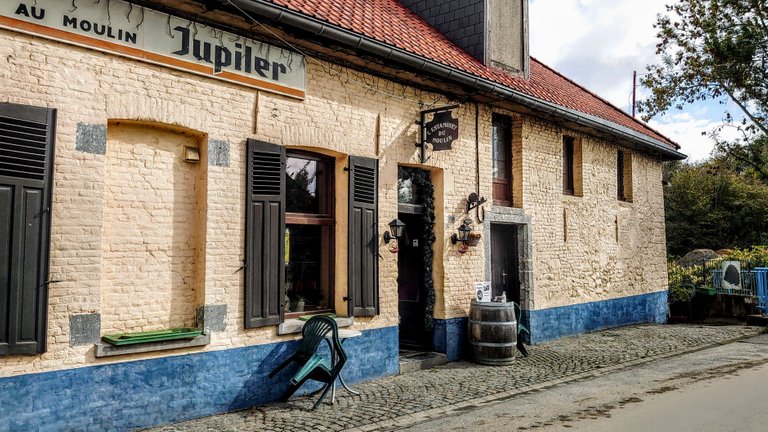 Wybrałem najdłuższą trasę - około 15 km, po wgraniu jej do aplikacji ruszyłem ze wsi Irchonwelz tuż przy Ath. Trasę mogłem bez problemu śledzić na zegarku, wystarczyło tylko od czasu do czasu spoglądać na tarczę zegarka i podążać za wskazaniami.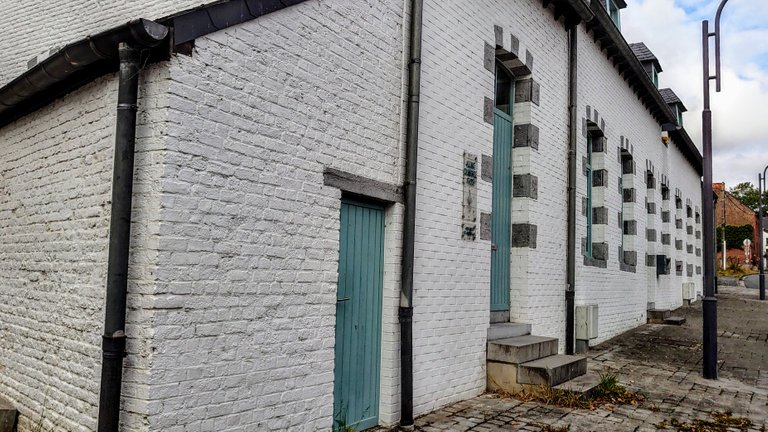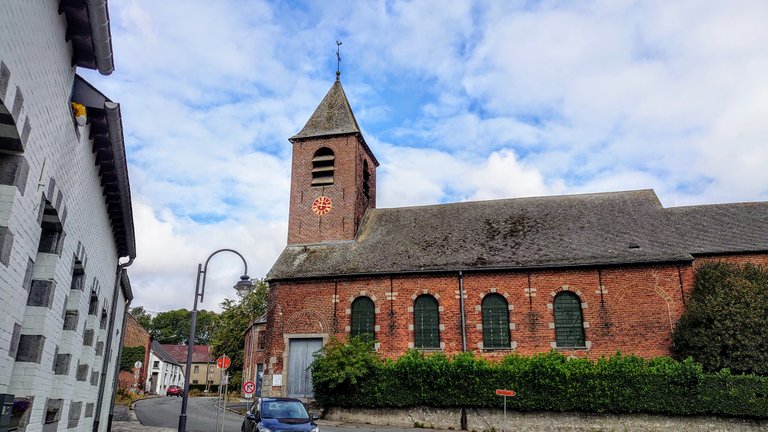 Trasa była bardzo urozmaicona, większość wiodła wzdłuż dróg asfaltowych, ale zdarzały się takie polne drogi, albo i wąskie ścieżki.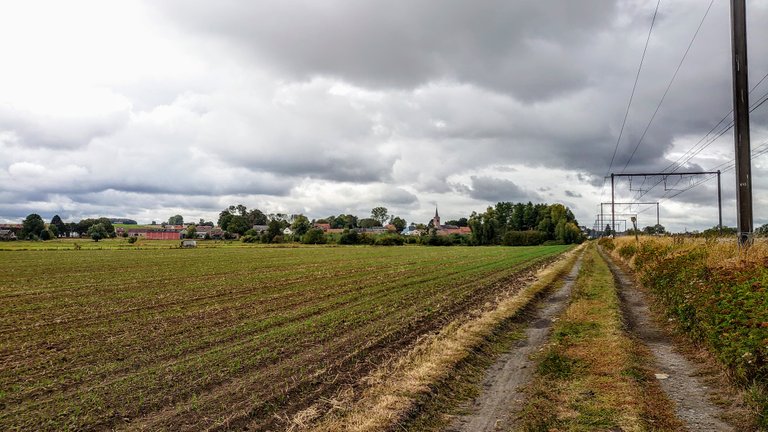 Na końcu tamtej polnej drogi było gospodarstwo przez które trzeba było przejść, ale z racji, że była to oficjalna droga to nie było z tym najmniejszego problemu.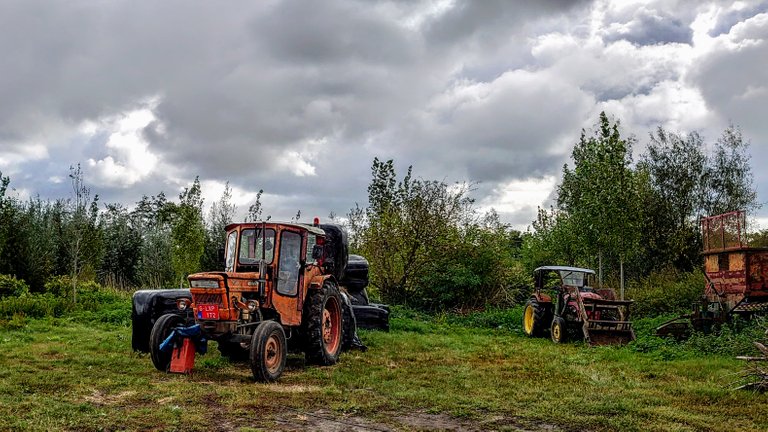 Po minięciu tego gospodarstwa przez kilka kilometrów maszerowałem wzdłuż drogi do następnej wioski, gdzie oznaczonych było kilka atrakcji. Niestety wstępu do najbardziej okazałej z nich Chateau de Moulbaix broniła wysoka brama. Okazały zamek jest schowany za okalającym go gęstym lasem. Na obrzeżach działki jest kilka odrestaurowanych budynków i prace wciąż trwają.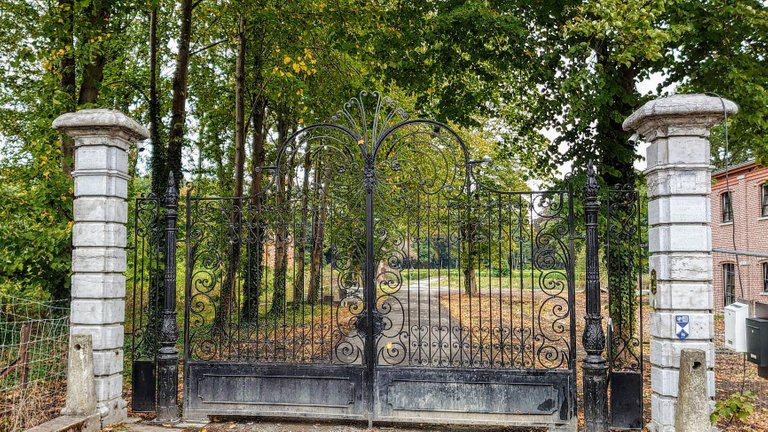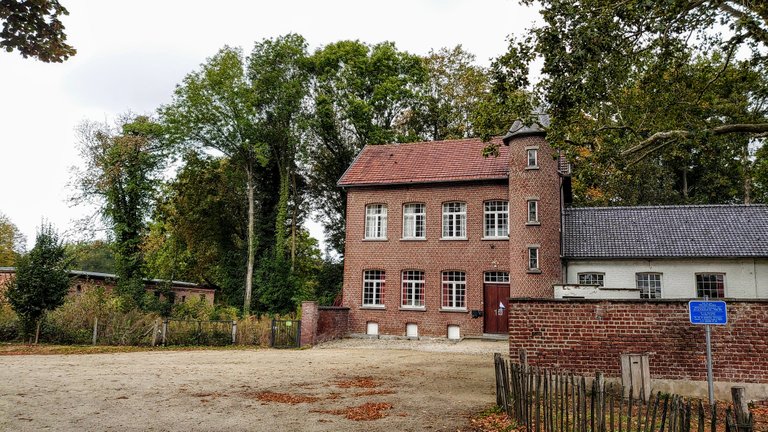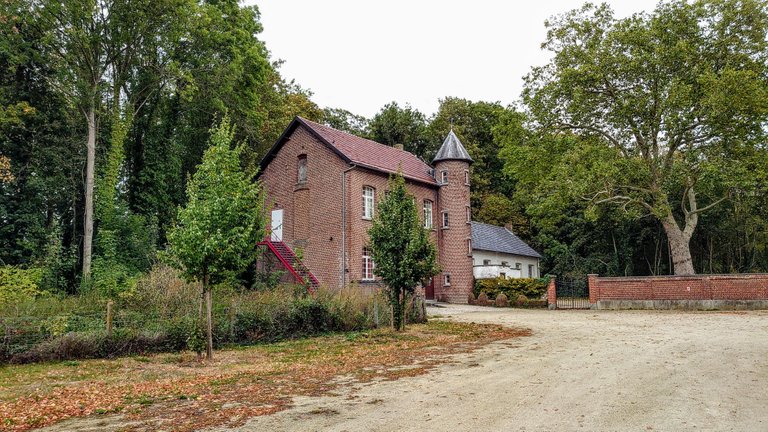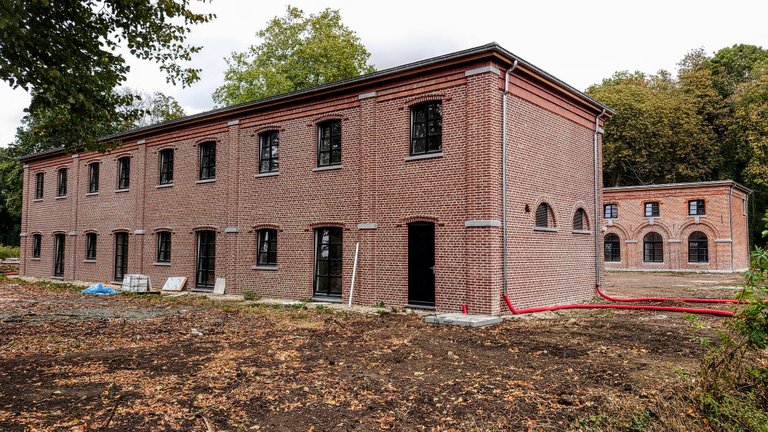 Tuż przy zamknętej bramie znajduje się okazały kościół z niemniej ciekawym cmentarzem, który założony był przed wiekami o czym świadczy wiele z nagrobków.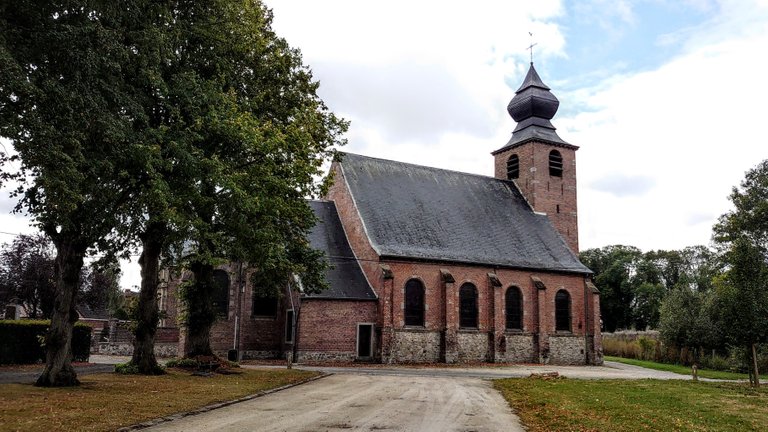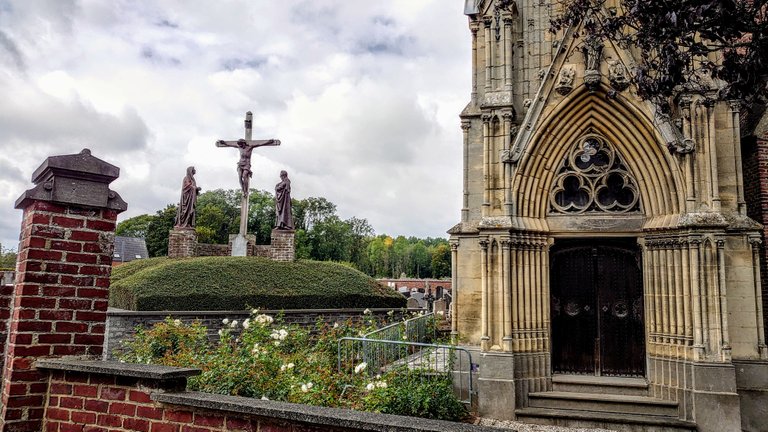 Na niewielki wzgórzu na końcu wsi Moulbaix stoi okazały wiatrak, który przez lata służył do mielenia ziarna na mąkę, teraz to tylko obiekt historyczny, ale tuż obok jest młyn, gdzie wciąż mielone jest ziarno.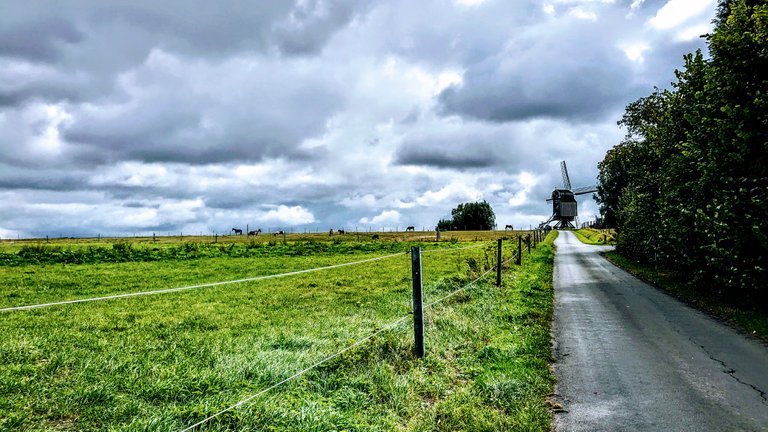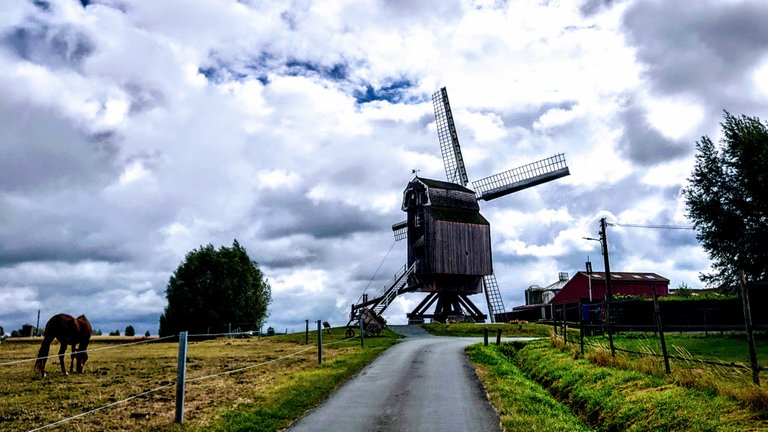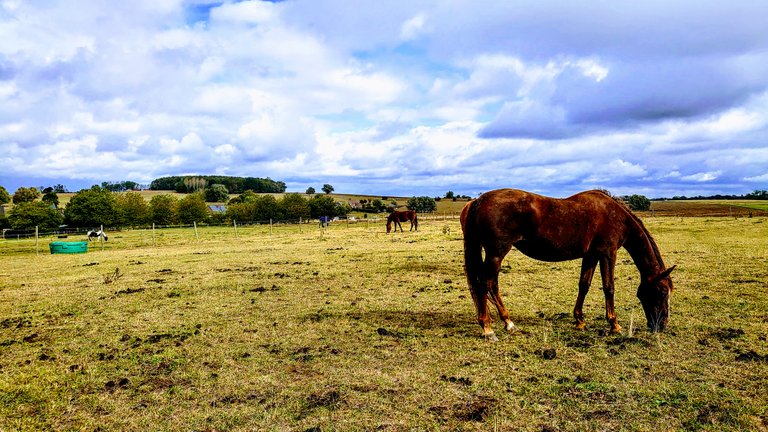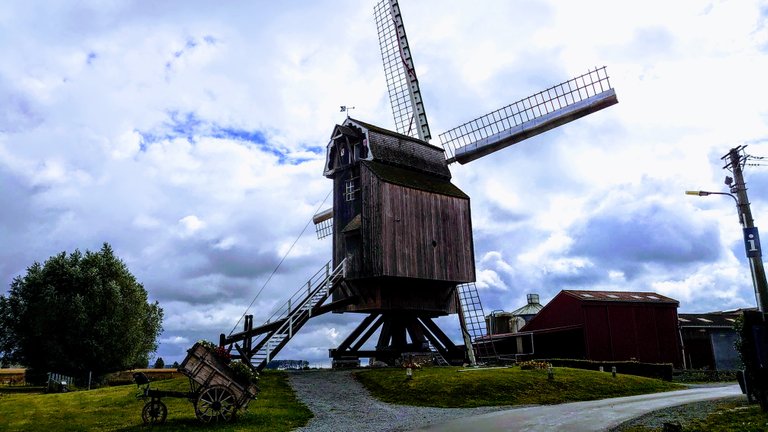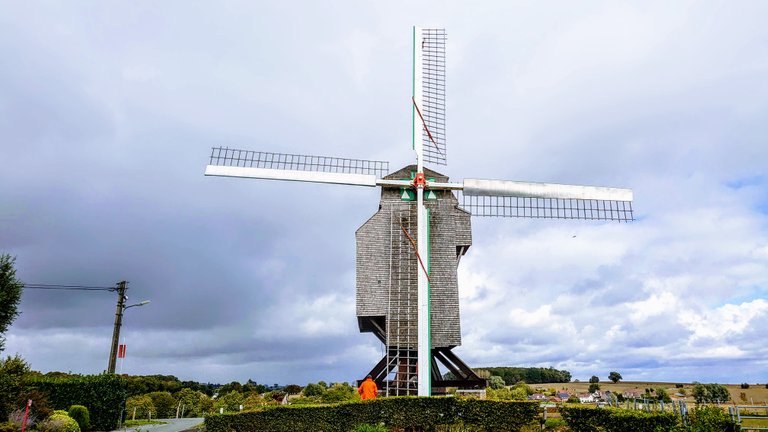 Po opuszczeniu Moulbaix przez długi czas nic ciekawego się nie działo, wokół same pola, albo pastwiska, dopiero we wsi Ormeignies pojawiły się ciekawsze dla oka budynki i gospodarstwa, a także kolejne przydrożne kapliczki.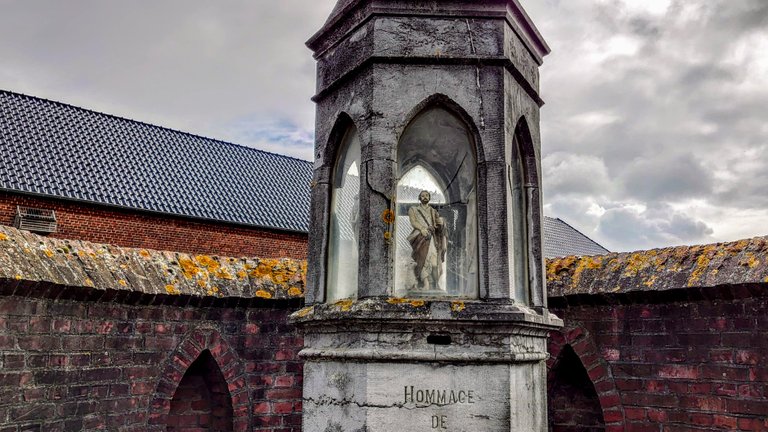 Jedną z głównych atrakcji tej wsi są ruiny, a w zasadzie jedna ściana pozostała po dawnym zamku rodu de Rouillé. Bliżej podejść nie można, bo jak wiele tego typu budowli znajduje się na prywatnym terenie, w tym wypadku jest ogrodzone pastwisko na którym wypasają się teraz owce.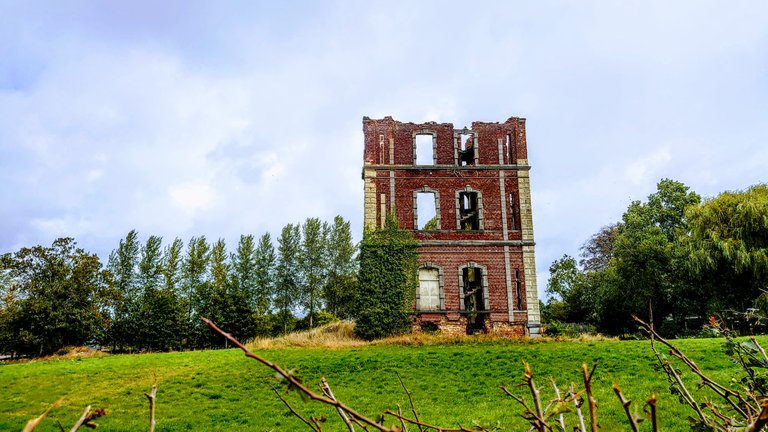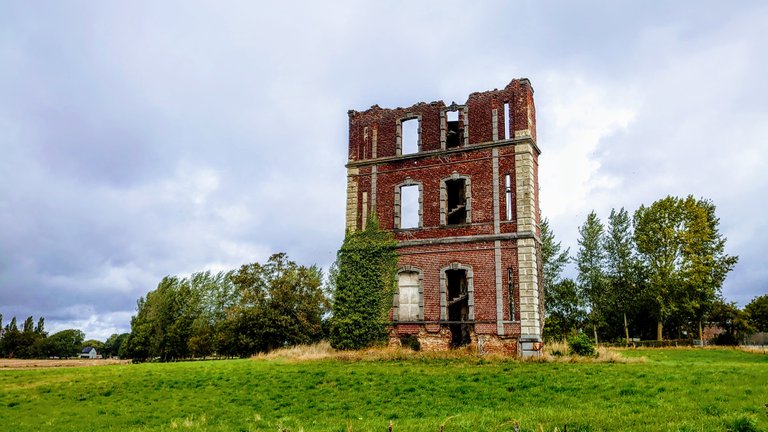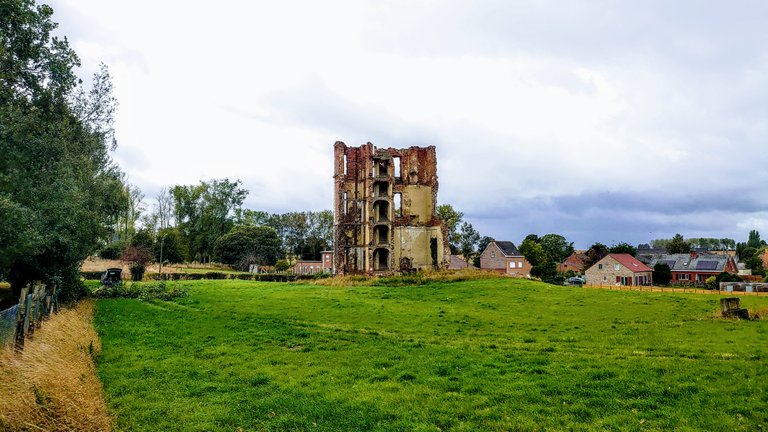 Z racji tego, że nagle pogorszyła się pogoda i zaczęło padać to nie miałem ochoty podchodzić bliżej i narażać się na ewentualny gniew jakiegoś krewkiego rolnika. Ruszyłem bardziej żwawo w stronę Irchonwelz, gdzie przed powrotem do samochodu zajrzałem do Brasserie des Legendes. Jest to bardzo dobrze mi znany browar, który kilka lat temu powstał w wyniku przejecia kilku mniejszych browarów i teraz pod wspólną marką warzą miedzy innymi moje ulubione piwa Quintine i Hercule Stout.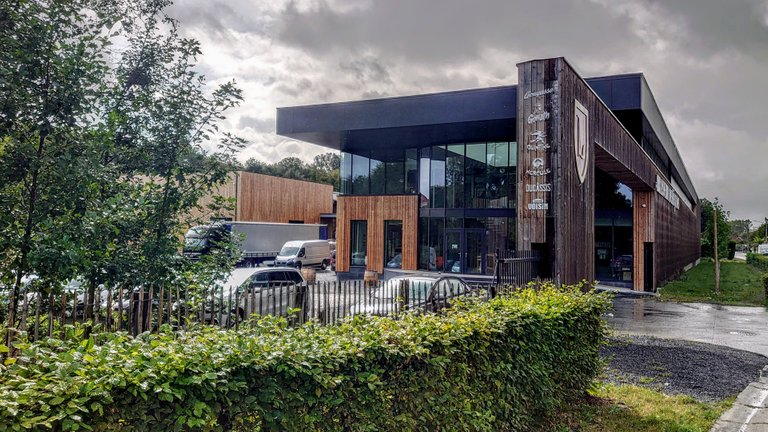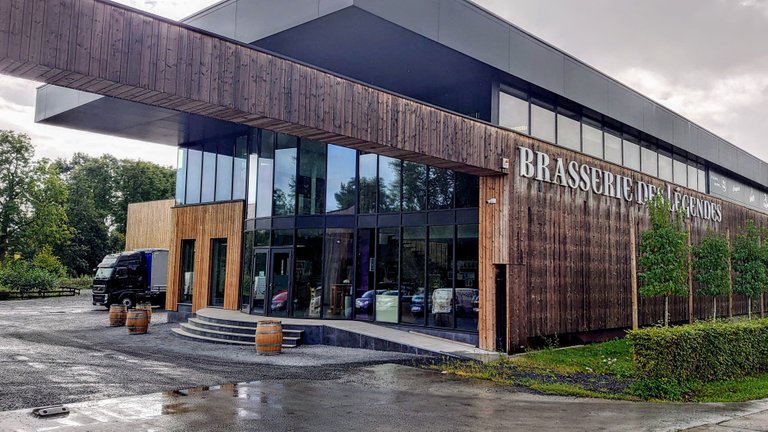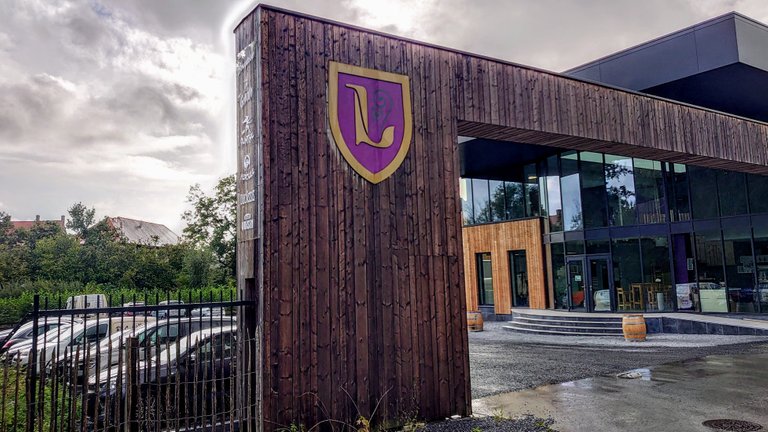 Przy browarze jest sklep, w którym oferowane są oczywiście wszystkie produkowane piwa, ale dziś nie miałem już czasu na zwiedzanie, szczególnie, że nadciągały coraz ciemniejsze chmury i dosłownie w ostatniej chwili schowałem się przed ulewnym deszczem do samochodu.
W przyszłym tygodniu jak pogoda będzie sprzyjała planuję przemaszerować dwie pozostałe trasy, będzie łatwiej, bo one są o połowę krótsze.

My 2020 goals:
| Sport | Goal | Done | % |
| --- | --- | --- | --- |
| Walking | 2000 km | 1051,85 km (+15,20 km) | 52,59 % |
| Cycling | 2500 km | 1684,88 km | 67,40 % |
| Running | 1500 km | 451,27 km | 30,08 % |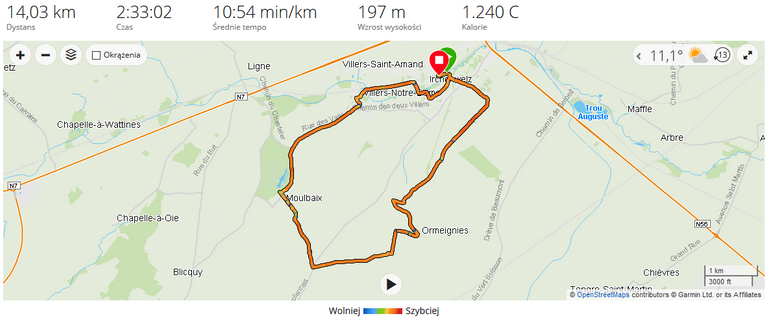 To był mój Actifit Report Nr 740

_This report was published via Actifit app ([Android](https://bit.ly/actifit-app) | [iOS](https://bit.ly/actifit-ios)). Check out the original version [here on actifit.io](https://actifit.io/@browery/actifit-browery-20200925t185429064z)_




13315

Daily Activity, Hiking, Walking