Celkem klidný den. 40k připadá na práci a ostatní kroky opět na odpolední procházce.
Dnes ráno jsem byl v Blatné. Podařilo se mi urychlit vykládku a tak mi zůstal nějaký čas navíc.
Quite a quiet day. 40k falls on work and the other steps again on the afternoon walk. I was in Blatná this morning. I managed to speed up the unloading and so I had some extra time left.
I used it for a short walk around the local square. This time I did not admire the architecture (there are not many interesting houses), but I looked around the ground. You guessed it right. I was looking for a manhole cover in the collection for @krakonos. Succeeded. It was a bit of a risky business, because all the hatches were in the roadway, but in the end I managed to take a picture of one hatch and not get hurt :-).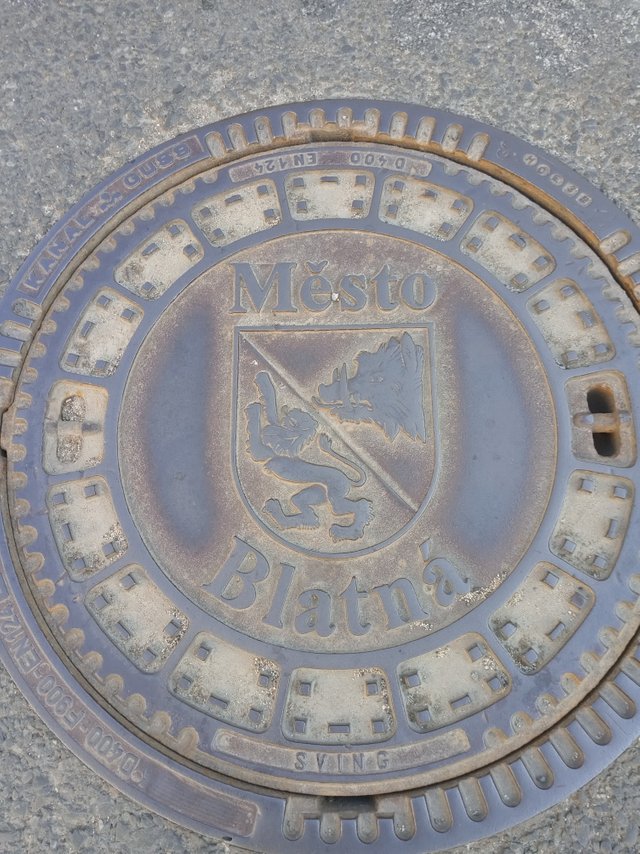 Využil jsem ho k malé procházce po místním náměstí. Tentokrát jsem neobdivoval architekturu (není zde mnoho zajímavých domů), ale rozhlížel jsem se po zemi. Tušíte správně. Hledal jsem kanalizační poklop do sbírky pro @krakonos -e. Povedlo se. Byl to sice trochu riskantní podnik, protože všechny poklopy byly ve vozovce, ale na konec se mi podařilo jeden poklop vyfotit a nepřijít při tom k úrazu :-).



created by @xlisto

52314

Daily Activity, Moving Around Office, Walking