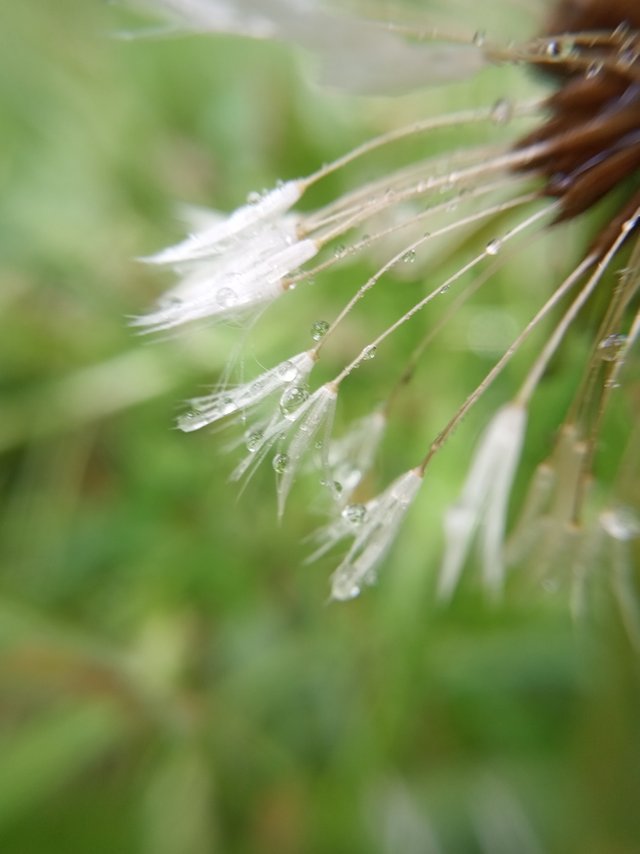 Už dlouho se mi nestalo, abych z procházky utíkal domů. To je tak, když je člověk nepoučitelný :-). Vyjít si jen tak nalehko v nestálém počasí se nevyplácí.
It hasn't happened to me in a long time to run home from a walk. This is so when one is unteachable :-). It doesn't pay to go out easily in unstable weather.
Today the weather in our country was similar to yesterday's. A little sun in the morning and then clouds swept across the sky all day. We "swam" from yesterday's walk because of the heavy rain.
Before leaving for this afternoon's walk, I glanced at the sky and Sue and the dogs set off. However, I failed to check the western horizon. It was a mistake. After a 15-minute walk, a strong wind picked up and drove heavy clouds towards us. We didn't hesitate for a minute and turned to home. It paid off. We climbed the last meters by trotting under direct fire from the rain.
The pictures are from yesterday's walk, when a few drops didn't matter :-).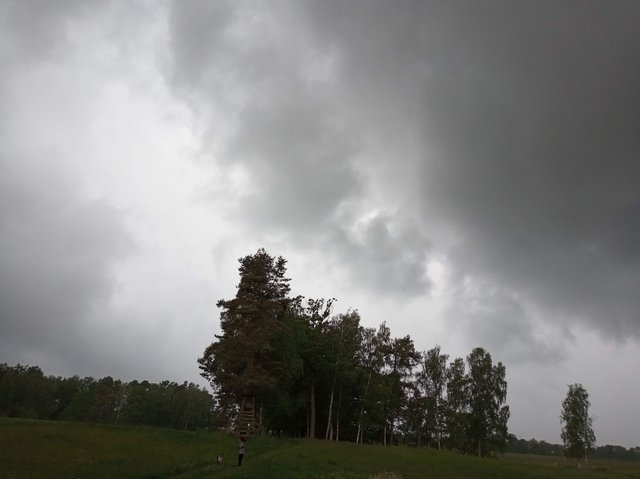 Dnes bylo u nás počasí podobné tomu včerejšímu. Ráno trochu slunce a pak se celý den proháněly po obloze mraky. Ze včerejší procházky jsme "připlavali", protože se spustil hustý déšť.
Před odchodem na dnešní odpolední procházku jsem letmo pohledem zkontroloval oblohu a vydali jsme se se Sue a psy na cestu. Opomněl jsem však zkontrolovat západní obzor. Byla to chyba. Po 15 -ti minutách chůze se zvedl silný vítr a hnal k nám těžké mraky. Neváhali jsme ani minutu a otočili se k domovu. Vyplatilo se to. Poslední metry jsme zdolávali poklusem pod přímou palbou proudů deště.
Snímky jsou ze včerejší procházky, kdy už na pár kapkách nezáleželo :-).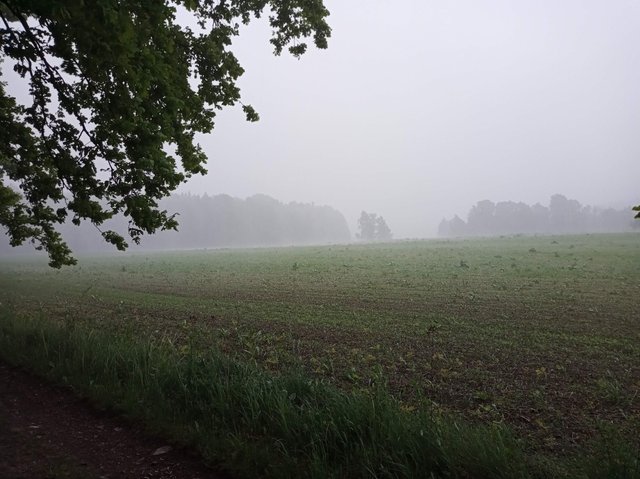 To není mlha, to je hustý déšť :-)



created by @xlisto

17737