Eternal love is apparently a bit rusty these days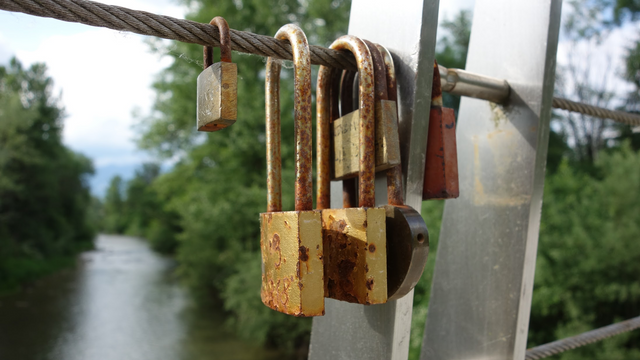 There is a custom all over the world where the pairs in love lock the key locks of love onto the bridge rails.
These key locks are locked for eternity, or as long as the bridge maintenance sees fit, at the foot bridge over Kamniška Bistrica near Homec.
The detail caught my eye during the run yesterday.
This part is dedicated to @ana-maria. In the ColorChallenge MondayRed - Red Polka and Heart Dotted Set post I promised her that I'll start using the pocket camera instead of smart phone.
Ana, I kept the promise. The cover photo was made with my Sony camera :)
---
I did a comparison too.
Sony DSC-RX100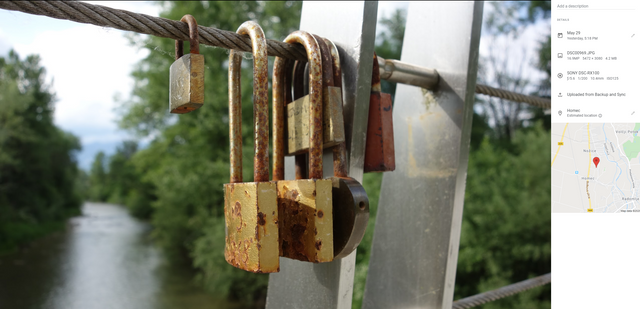 Xiaomi MI MAX 2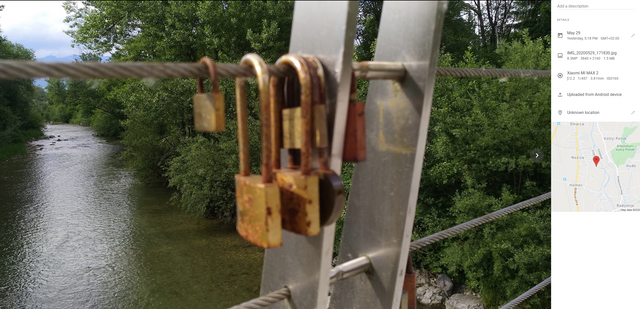 Phone didn't focus correctly at all.
---
Another try with the photo of a river. No special presets,just an automatic click.
Sony DSC-RX100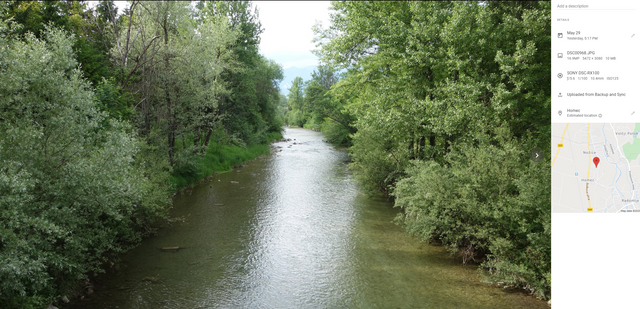 Xiaomi MI MAX 2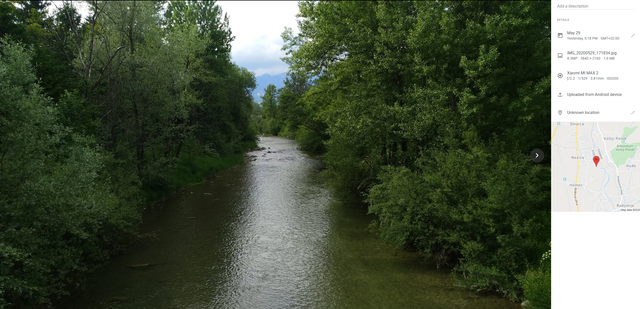 The difference is obvious.
@ana-maria, thank you very much!
Puno ti hvala :)
---


Join Actifit program, stay fit and earn crypto - STEEM, AFIT, AFITX, PAL, SPORTS, ...
Vote for Actifit as a Witness
Official Actifit links: Discord | Website | Android app | iOS app | FAQs | Text Tutorial
Disclaimer:
I am a long-time Actifit user and ambassador for the program. Please, ask me anything about it.


Better and better
---


10652