I played disc golf this morning and rode my e-bike to the course. The Fitbit does not seem to track the steps well on a bike ride but it does give the pace and heart rate. I used to put it in my pocket and that recorded activity better but I don't get the heart rate chart if I do that with the new Fitbit I just got.
I think I got around four or five over par on the eighteen hole course this morning. That's seems about what I score on a kind of windy day.
I was supposed to have a chance of rain but it stayed mostly dry and ended up being very nice this evening when my son and I played another round. We almost finished eighteen baskets but started talking to some people about the sport and threw some demo throws.
It is always fun to talk to people who are just starting out and give them some tips about how to play. It is easy to get started but there are a lot of details that make it challenging.
---
Here's a picture of some more flowering bushes that I took some photos of on the e-bike ride back from the disc golf course this morning: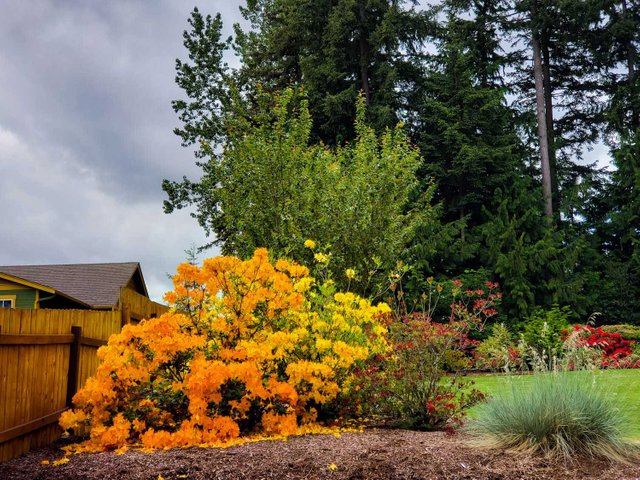 Here's a hollow tree on the disc golf course: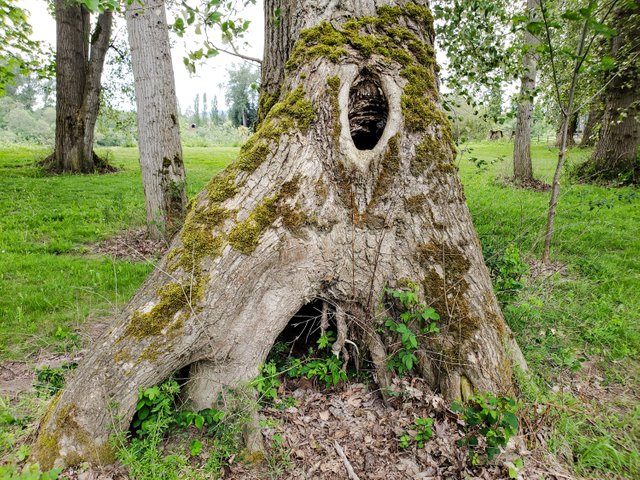 It is kind of interesting to look down inside to me: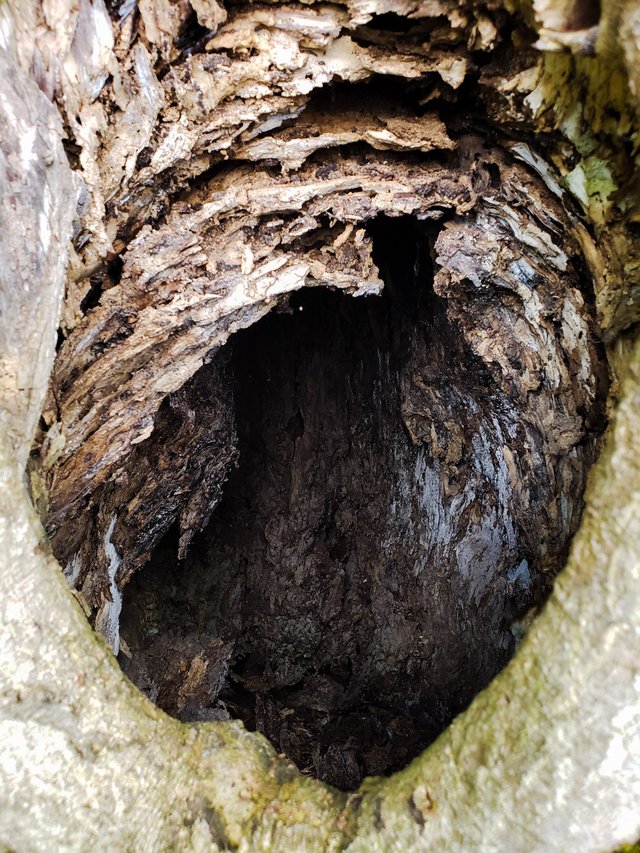 To me it kind of looks like a cave that we might have enjoyed living in at some distant past time:

Maybe it might make a nice background image for some little drawn or painted forest critters.
---
Thanks for reading! I always value your support and comments. The pictures were taken by me with my Galaxy S9+. Text and graphics copyright lightsplasher & litesplasher.
---


10031

Cycling, Daily Activity, Golf, House Chores