My friend and I played two games of eighteen hole disc golf today. He won both rounds and tied his personal best score for the second round at two under par. That's my personal best score for this course too but I have not done that well for some time.
I did pretty well for the drives and second throws but was struggling again with the putts. Those close range throws are where I have the most difficulty.
My friend ended up throwing a disc in the river on hole fifteen again. We actually didn't see or hear it go into the water, so it might still be on side of the river. There are many bramble bushes and thick vegetation growing in the area and it is so steep you can't really easily search there. My friend was thinking of getting his mower and clearing the bushes away to make it easier to find discs.
I also rode my e-bike back and forth to the course today but the Fitbit did not track that as steps. I guess I could try to put it in my pocket but that won't let me see my heart rate.
I took these photos on the disc golf course today.
I find these trees fascinating around here. Especially the ones that you can look through the trunk: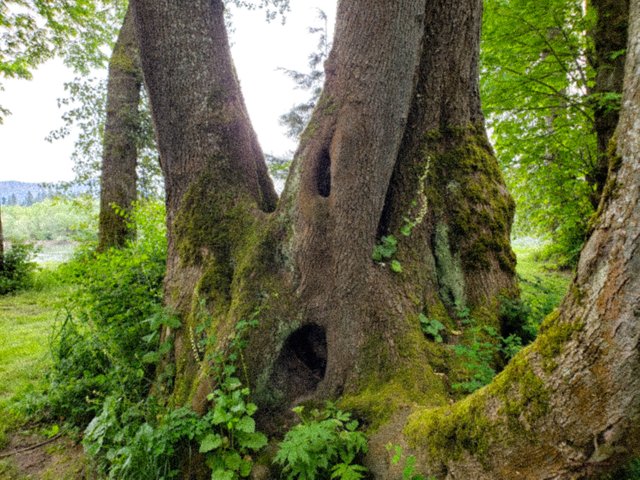 A look through the tree:

---
Thanks for reading! I always value your support and comments. The pictures were taken by me with my Galaxy S9+. Text and graphics copyright lightsplasher & litesplasher.
---


13411

Cycling, Daily Activity, Golf