I rode my e-bike twenty four miles today over to the pro disc golf course and back. I played a round of eighteen baskets with a couple of friends.
I tried to get everyone to play on the amateur tee pads for a change because I was worried about losing discs in the tall grass and overgrowth. My friends wanted to play on the pro tee pads. I needed to get back before noon and didn't want to spend much time searching for discs.
Each of my friends ended up losing a disc. We spent a lot of time looking for discs and I ended up getting back home at 1:30. My son was fine with my later than usual arrival so at least there was no issue with that.
I kind of messed up on trying to spot a disc though. My friend threw it way farther than I thought he would and it landed in a tree near the basket. I didn't have my glasses on and couldn't see which tree it went into. We searched for some time but could not find it.
I'm sure there are many discs out on this course and I might head over there some time just to walk around where I think some of them might be. With some gloves and clippers I might be able to get my purple Tern disc back because I know about where it is.
---
So I have about given up on Steem at this point. Even selling it feels a bit awkward - you know kind of like selling someone some swampland in Florida at low tide, LOL. Anyhow, I'll be posting and voting on Hive while I divest myself from that mess.
Here's a few pictures that I took today: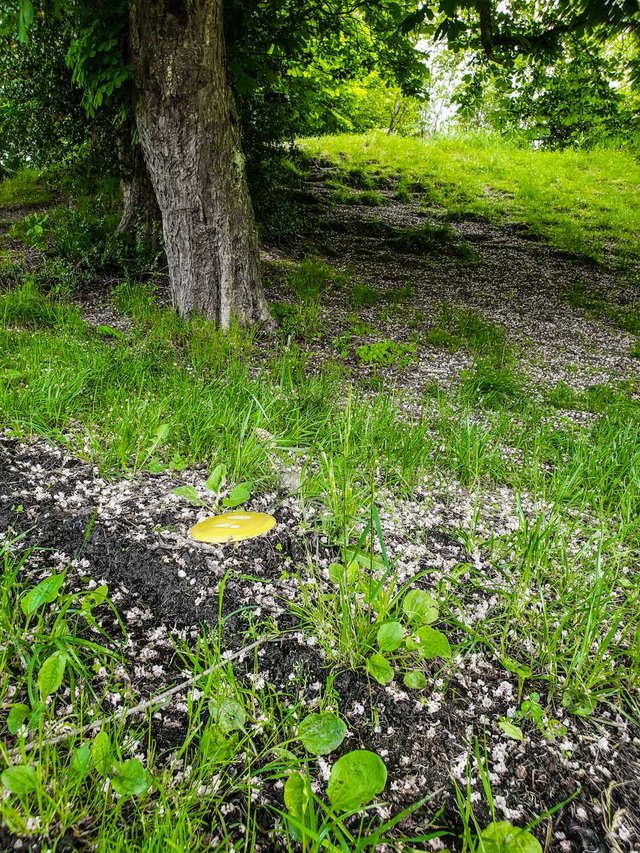 This was taken on the pro disc golf course. The basket is up on the hill behind the trees.
The usual rowdy little puppy: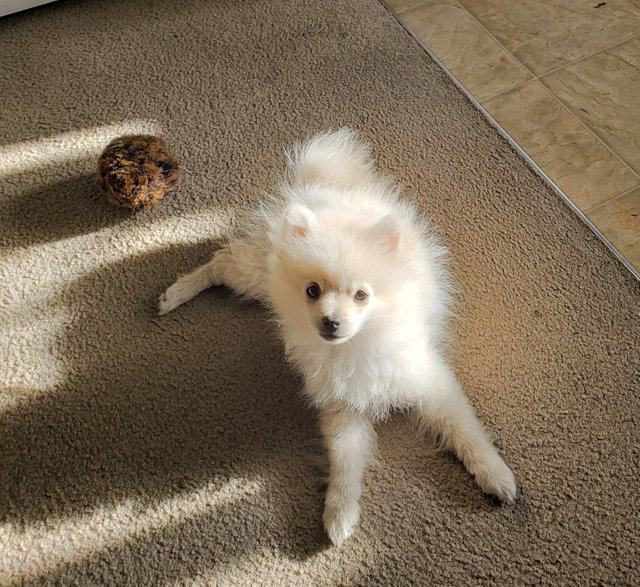 ---
Thanks for reading! I always value your support and comments. The pictures were taken by me with my Galaxy S9+. Text and graphics copyright lightsplasher & litesplasher.
---


16510

Cycling, Daily Activity, Golf