I was kind of tired out today from riding the e-bike twenty four miles yesterday and playing on the pro disc golf course. I played a couple rounds of eighteen basket disc golf with my son today but lost both games. I did not score all that well and felt kind of tired.
I'm still trying to learn how to throw a midrange disc well and kept using one with a power grip off the tee today. I kept turning it over throwing into a partial headwind and had some cut rollers that did not work out so well.
I might take it a bit more easy tomorrow and try to not do as many steps.
---
I had some fun trying to take a picture of a bee who was busy gathering pollen from the rockrose flowers. They are hard to get a good photo of. I colored this photo a bit in GIMP by combining it with a photo filter.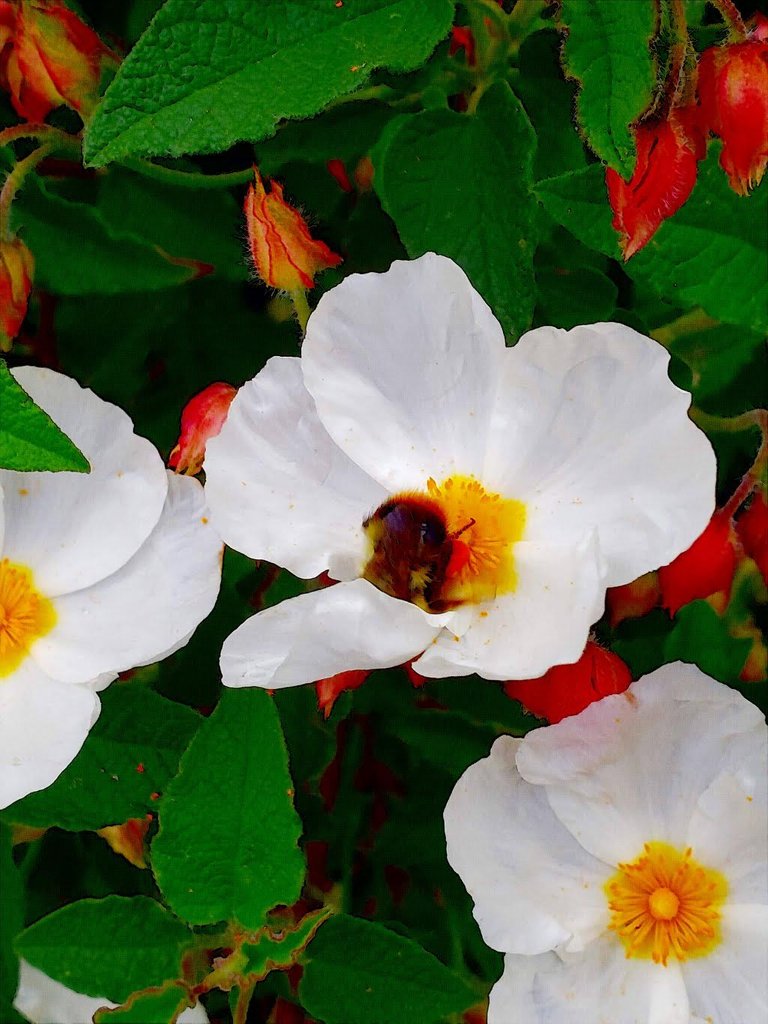 Here's a screen capture of my Fitbit results for my hourly movement. My Fitbit encourages me to move every hour and get at least 250 steps. Today was the first time I got nine of nine hours with 250 steps or more for some time.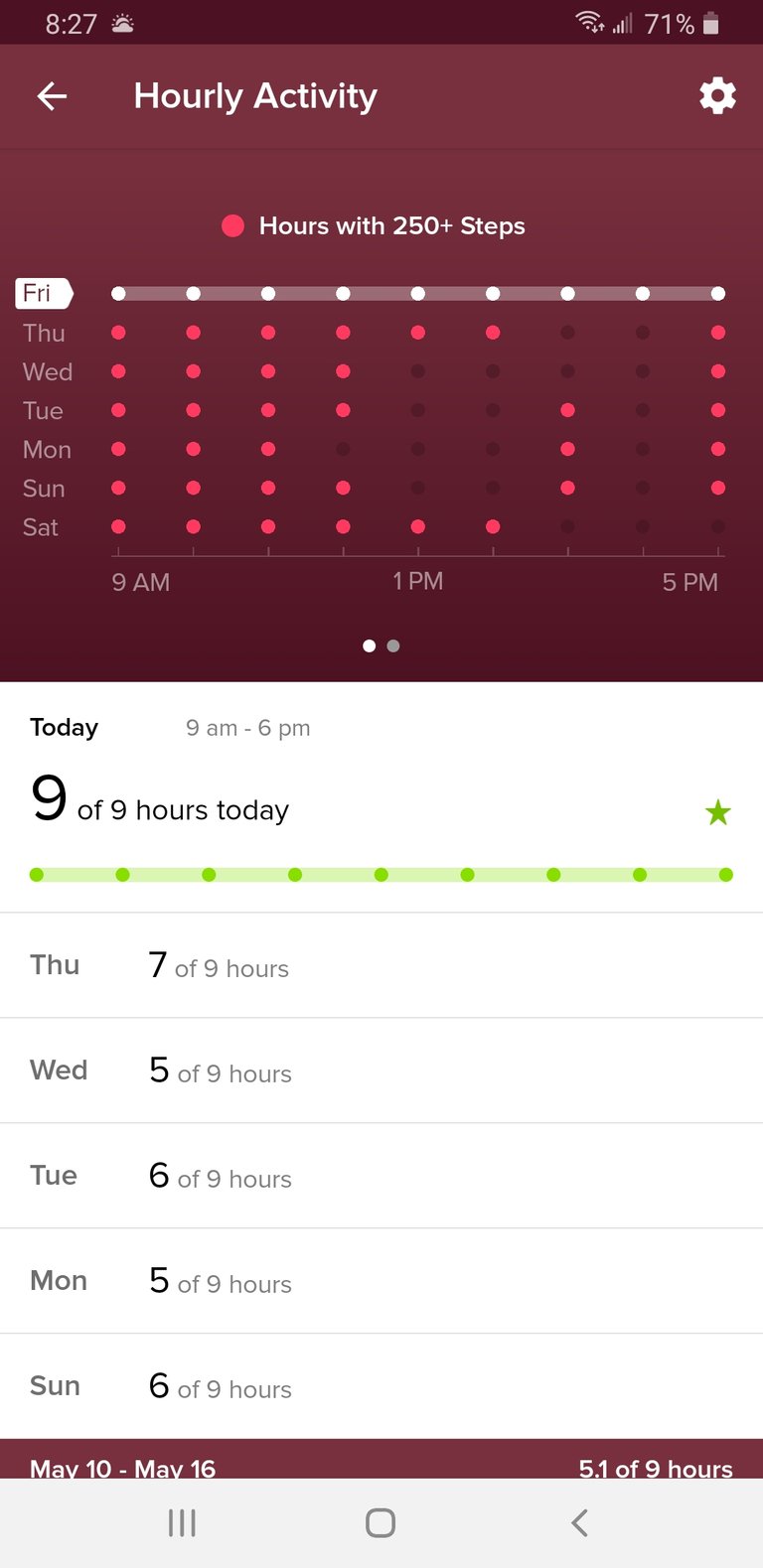 ---
Thanks for reading! I always value your support and comments. The pictures were taken by me with my Galaxy S9+. Text and graphics copyright lightsplasher & litesplasher.
---
<br><img src="https://cdn.steemitimages.com/DQmXv9QWiAYiLCSr3sKxVzUJVrgin3ZZWM2CExEo3fd5GUS/sep3.png"><br><table>   <tr>        <img src="https://cdn.steemitimages.com/DQmRgAoqi4vUVymaro8hXdRraNX6LHkXhMRBZxEo5vVWXDN/ACTIVITYCOUNT.png"> </tr>   <tr>        <div class="text-center"><b>14154</b></div> </tr></table><table>    <tr>        <img src="https://cdn.steemitimages.com/DQmZ6ZT8VaEpaDzB16qZzK8omffbWUpEpe4BkJkMXmN3xrF/ACTIVITYTYPE.png">  </tr>   <tr>        <div class="text-center"><pre><b>Daily Activity, Golf, House Chores</b></div></pre></div>   </tr></table><div class="text-center"><img src="https://cdn.steemitimages.com/DQmY67NW9SgDEsLo2nsAw4nYcddrTjp4aHNLyogKvGuVMMH/A-9.png"><a href="https://bit.ly/actifit-app"><img src="https://cdn.steemitimages.com/DQmQqfpSmcQtfrHAtzfBtVccXwUL9vKNgZJ2j93m8WNjizw/l5.png"></a><a href="https://bit.ly/actifit-ios"><img src="https://cdn.steemitimages.com/DQmbWy8KzKT1UvCvznUTaFPw6wBUcyLtBT5XL9wdbB7Hfmn/l6.png"></a></div>