I had a very nice day of disc golf with my son today. We did a short eighteen basket course and I went even and my son went two under par. He almost beat his personal best for the course.
I feel like I played well today. My personal best is two under par for the course so going even felt pretty good. Especially after having had a couple of rounds recently where I did not do so well.
It was only a little bit windy and the weather was warm so that helped with the scores. Another acquaintance that I know went twelve under par beating his personal best. I was really impressed with that score.
There were a lot of people out in the park playing disc golf and walking dogs. It was a nice day to be out exercising.
Pup-n-stink loved getting hosed down when I was watering the garden. I'm not sure why he loves the water so much but he has great fun with it. Here he is partially dried out: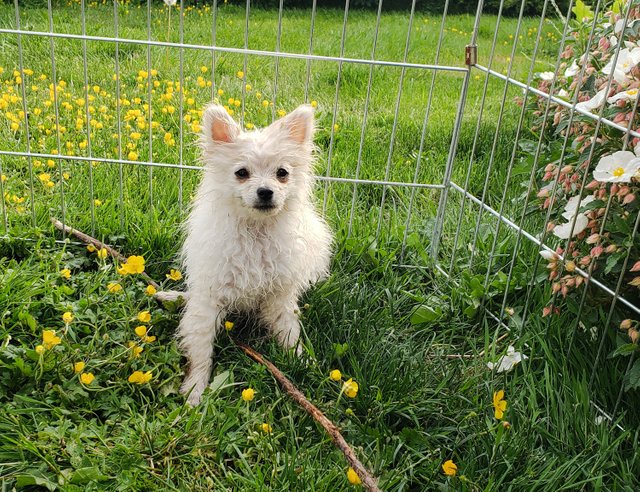 This flower plant has really opened up now: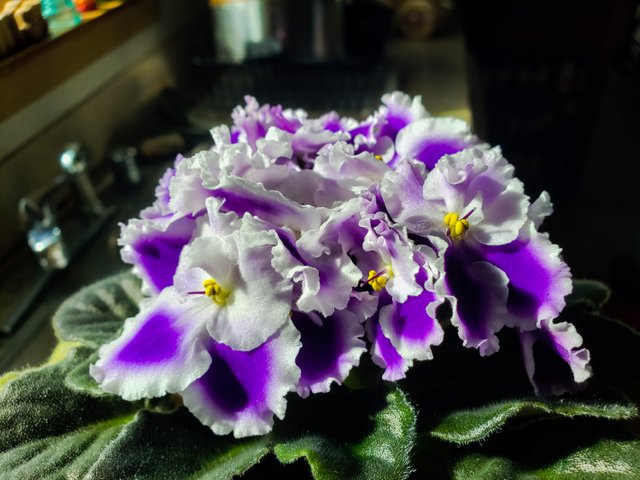 My arm and body feel pretty rested up. I should be good to go for a couple eighteen basket rounds tomorrow and some yard work.
---
Thanks for reading! I always value your support and comments. The pictures were taken by me with my Galaxy S9+. Text and graphics copyright lightsplasher & litesplasher.
---


8000

Daily Activity, Golf, House Chores