I'm pretty tired out this evening. I played almost a couple of rounds this morning and a round and a half this evening. All in all it was about 54 holes of disc golf for the day.
In general I played pretty well but was not having the best scoring rounds.
I ended up losing my Daedalus by the riverbank. I think I might be able to find it if I spend some more time looking. I needed to leave and did not have much time to look for it. If it is in the water it will be hard to find until the water lowers or clears a bit more. The river water could wash it far away from where it went in too.
The flowers are almost in full bloom now: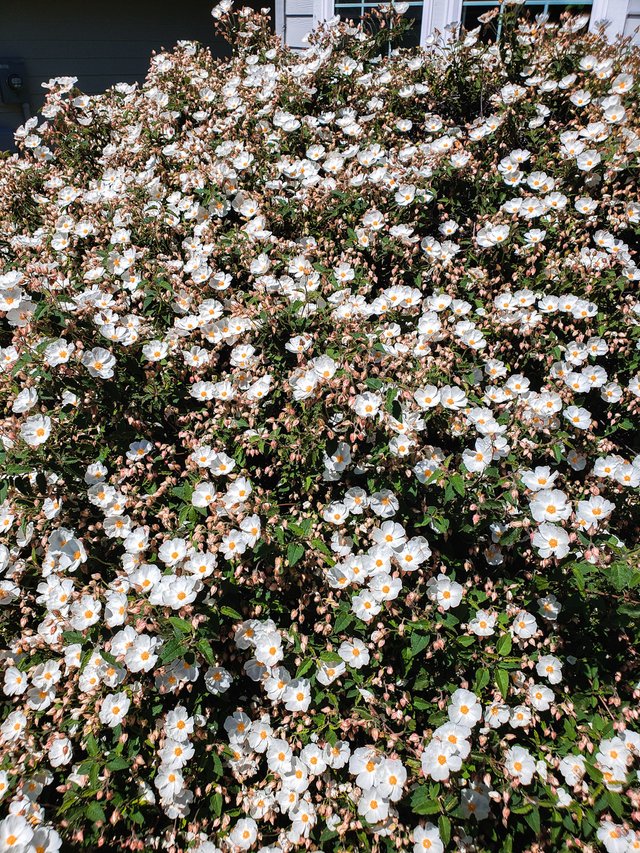 I'm planning to head back out to the course again in the morning and I hope to find my lost disc. The disc I lost has been a favorite long distance forehand disc for me recently.
---
Thanks for reading! I always value your support and comments. The pictures were taken by me with my Galaxy S9+. Text and graphics copyright lightsplasher & litesplasher.
---


17333

Cycling, Daily Activity, Golf, Walking