I played a round of disc golf this morning with a couple of friends. I scored two over par for the round which was pretty good for me on this course.
I also looked for my lost discs. I've lost a Wraith and a Claymore in the river on hole eight on a two day stretch.
Today I just decided to wade in. I found four discs wading in the river and a disc yesterday that I fished out with my disc retriever. My son found one too when we were looking for my discs so that makes six discs found.
Of those discs I gave away one because it was really light weight and would be really under-stable for me. I already have a good roller disc so I did not need another one.
Three had phone numbers on them so I got them back to the people who had lost them.
A couple are really nice keepers for me. One is the World disc with a picture of a duck and a cracked egg on it. I lost one of these discs in a different river on the first throw after buying it and never got a chance to really test it out. I'm really looking forward to throwing it around tomorrow.
Another disc is a beat in Teebird which will probably fly pretty under-stable. It is 170 gram weight which is what I like the best. It should be fun to give that a toss too.
It is nice to have some spare discs for sure. When the wind is blowing towards the river mistakes happen, LOL.
Looking out at the river today, trying to spot my lost discs: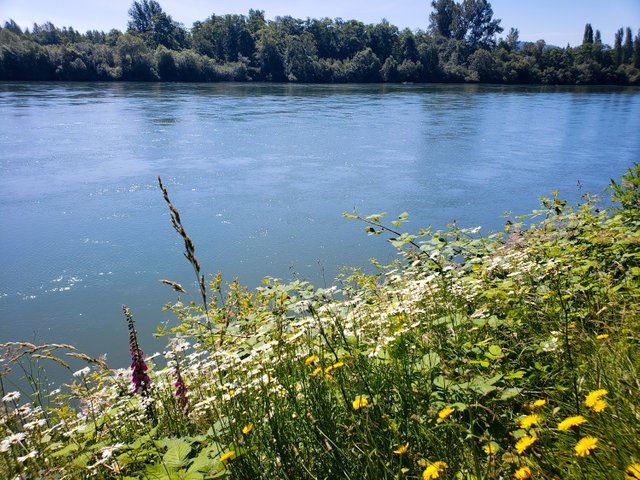 A photo taken durning yesterday's evening round: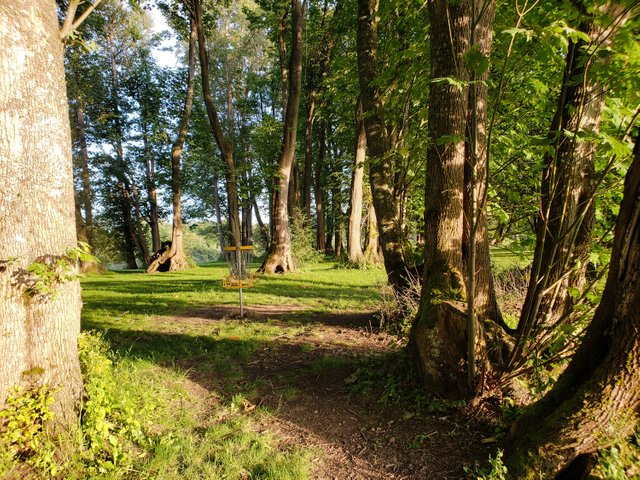 ---
Thanks for reading! I always value your support and comments. The pictures were taken by me with my Galaxy S9+. Text and graphics copyright lightsplasher & litesplasher.
---


12020

Daily Activity, Golf, House Chores