Strange sunday. Very strange, this is the reason why i make pancakes for me and my better half :)
As a preventative measure, they ordered the park benches to be removed. People split into two in their opinions on the matter. For me it does not matter. I look to stay home and not get together with large groups of people. We will have to endure this as well.
I'm going out only to make walk on fresh air. The wind blow up my head and bad things inside.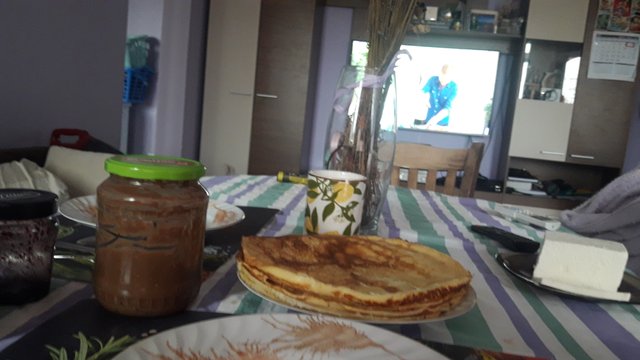 6394