---
The good news is back in the family of Universitas Malikussaleh. One of the Malikussaleh University employees who were deemed responsible for Covid-19 on the first swab test on July 12, 2020 at Chik Di Tiro Regional Hospital, Sigli was declared recovered.
The recovered news was immediately given from the Hospital Director, information needed was disseminated on Instagram on July 21, 2020. JA (43 years) was sentenced to agree Covid-19 after previously discussing himself with the hospital because of a stomach acid relapse. After that it was declared as reactive to Coronavirus after being swabbed by a hospital patient after being approved by the Aceh Pidie Covid-19 Task Force team.
After that incident, the Chancellor of Unimal, Dr. Herman Fithra, immediately adopted the policy of campus closure for two days to conduct campus sterilization, namely Bukit Indah and Lancang Garam. Another policy taken was taken from a sample of 14 Unimal employees taken in relation to patients before being verified at the hospital.
During that time, the Task Force also conducted a swab test on the patient's family, namely to his wife, three children, in-laws, younger siblings, and introductory singing. From the results of these tests turned out to be all negative results.
This was conveyed directly by JA through the telephone line to the Head of Unimal Public Relations and External Relations, Teuku Kemal Fasya, who agreed to have recovered and was no longer considered to be reactive from Coronavirus. The second examination was carried out on July 16, 2020 and the patient was tested negative for Covid-19.
To reaffirm, carried out again on July 20. The checking also shows negative results. On the basis of, it finally concluded that the hospital had returned the total and no longer had coverage from Covid-19, so it was agreed to go home and carry out independent isolation at home.
With this information, it indicates that Unimal to this day no more new cases have been found so that the Unimal campus does not set a precedent for the Covid-19 transmission center [ryn]
---

---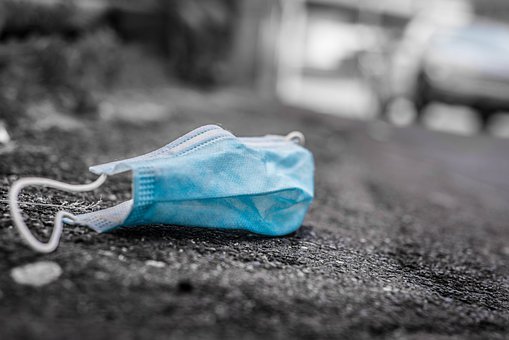 ---
Karyawan Unimal Penderita Covid-19 Telah Pulih
Kabar gembira kembali menggelayuti keluarga besar Universitas Malikussaleh. Salah seorang karyawan Universitas Malikussaleh yang dianggap menderita Covid-19 pada tes uji usap (swab) pertama pada 12 Juli 2020 di RSUD Chik Di Tiro, Sigli dinyatakan telah sembuh.
Kabar sembuh ini langsung diberikan dari pihak Direktur Rumah Sakit sebagaimana informasi yang disebarkan di Instagram pada 21 Juli 2020. JA (43 tahun) divonis terinfeksi Covid-19 setelah sebelumnya merujuk diri ke RS karena asam lambungnya kambuh. Setelah itu ia dinyatakan reaktif atas Coronavirus setelah ada pemeriksaan Swab atas pasien Rumah Sakit setelah bekerjasama dengan tim Satgas Covid-19 Aceh Pidie.
Setelah kejadian itu, Rektor Unimal, Dr Herman Fithra, langsung mengambil kebijakan menutup kampus selama dua hari untuk melakukan sterilisasi kampus, yaitu Bukit Indah dan Lancang Garam. Kebijakan lain yang diambil adalah melakukan tes swab kepada 14 orang karyawan Unimal yang dianggap sempat berhubungan dengan pasien sebelum dirawat di rumah sakit.
Sepanjang waktu itu, pihak Satgas juga melakukan tes swab kepada keluarga pasien, yaitu kepada istri, tiga orang anak, mertua, adik, dan sang pengantar. Dari hasil tes tersebut ternyata hasilnya semuanya negatif.
Hal itu disampaikan langsung JA melalui saluran telepon kepada Kepala UPT Kehumasan dan Hubungan Eksternal Unimal, Teuku Kemal Fasya, bahwa ia dinyatakan telah pulih dan tidak lagi dianggap reaktif atas Coronavirus. Pemeriksaan swab kedua yang dilakukan pada 16 Juli 2020 dan pasien dinyatakan negatif atas Covid-19.
Untuk meneguhkan keyakinan pulih, kembali dilakukan tes ketiga pada 20 Juli. Hal pemeriksaan itu juga menunjukkan hasil negatif. Atas dasar itulah akhirnya sang pasien dianggap oleh pihak rumah sakit telah pulih total dan tidak lagi memiliki dampak dari Covid-19, sehingga diperbolehkan untuk pulang dan melakukan isolasi mandiri di rumah.
Dengan informasi ini menandakan bahwa Unimal sampai hari ini tidak lagi ditemukan kasus baru sehingga kampus Unimal tidak menjadi preseden pusat transmisi Covid-19 [ryn]
---