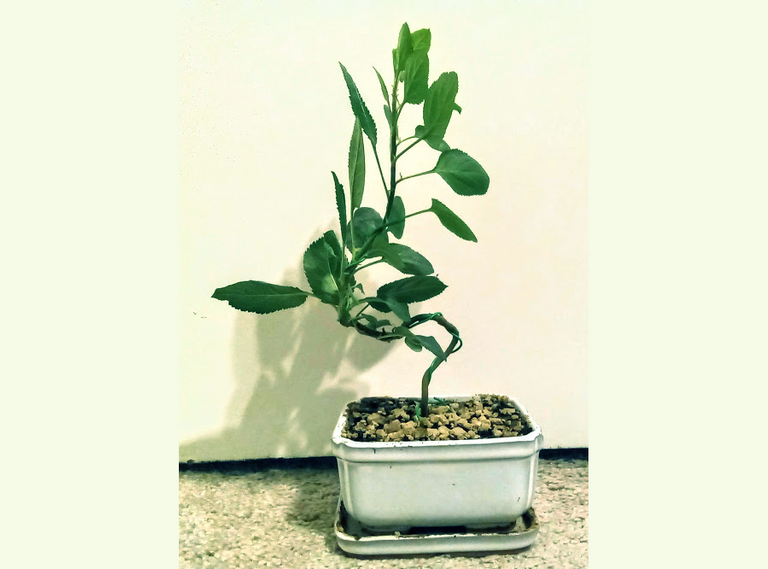 Here is a quick update on my indoor apple tree, which I have been growing from seed.
Surprisingly apple grows very, very well indoors in its youth, where it can focus on wood and root development with a longer growth season. It does not have to deal with the stressors of weather changes, diseases, and pests. I keep mine growing in a westward windowsill of the house. Treat it like a houseplant, by watering once per week.
To reduce the height of the tree, and keep it in proportion to a size the pot can handle holding, I made a simple style change to the tree.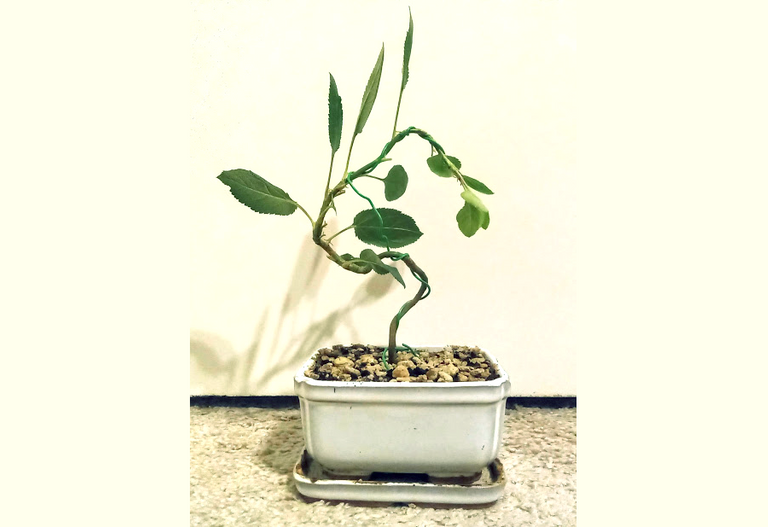 In addition to changing the shape of the tree, some leaves were plucked off of cramped areas. As sunlight reaches the bare spots, it should encourage the first side branches to form.
The eventual plan is to have branches form on the left and right sides where the tree bends.
Now that the tree has a downward bend, it should trigger the tree to take new action. Either it will continue to grow from the downward tip, and curl back up to the sun, or it will start to backbud and focus on a making a new stem near the highest point of the tree.
Apple trees have a strong tendency for apical dominance, which means it spends most of its growth energy building a long tall branch at the top. When it gets full of apples in nature, that branch bends over, making room for next year's fruit branches.
Anyway, here is the history I've saved for this tree.
Historical Details
ID: 0047
Nickname: Isabella
Type: Apple
Age: 1.5 years
Grown: seed (child of Lucy Glo)
Last repotting: Never
Wired: July 17, 2020
Past articles featuring this tree:
---
Photos in this post are all #originalworks by @creativetruth, unless stated otherwise.
Find me on discord and chat with other tree growers, bonsai enthusiasts, and gardeners.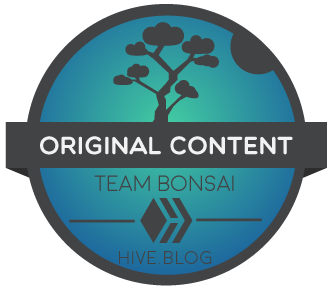 #teambonsai
@hive-193614
#hive-193614
#bonsai
No memberships. Love trees. Make friends. Grow together.
---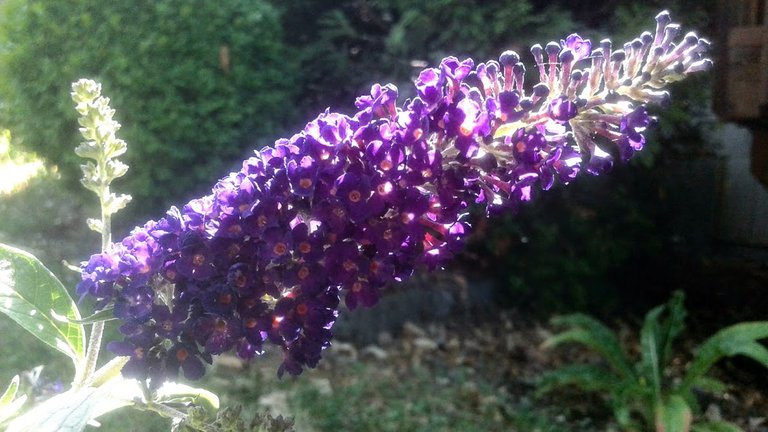 Post Beneficiaries:
This is my way of thanking each of you for your friendship and support. By sharing my talents on Hive, I can also share to help with your needs.
Let my success also grant you some happiness too.
#creative #bonsai-wiring #bonsai-styling #apple-tree #indoor-plant #indoor-gardening