Let's mix it up one more time!
Aaaaand we are back with a little more insanity, this time without Mike Patton, but with Trey Spruance (also of Mr Bungle). Avant-garde is probably not enough to resume the genre of this innovation that is Secret Chiefs 3. Mixing western, gypsy and eastern vibes with metal and experimental abrupt composition, you don't know what you are gonna listen to until you do.
Then it's too late to forget.
Secret Chiefs 3 - Book M

A bit more about it
Secret Chiefs 3 (or SC3) is an avant-garde group led by guitarist/composer Trey Spruance (formerly of Mr. Bungle and Faith No More). Their studio recordings and tours have featured different line-ups, as the group performs a wide range of musical styles, mostly instrumental, including surf rock, Persian, Arab, Indian, death metal, film music, electronic music, and various others.
The band's name was inspired by the "Secret Chiefs" said to inspire and guide various esoteric and mystical groups, and is a reflection of Spruance's interest in such philosophies.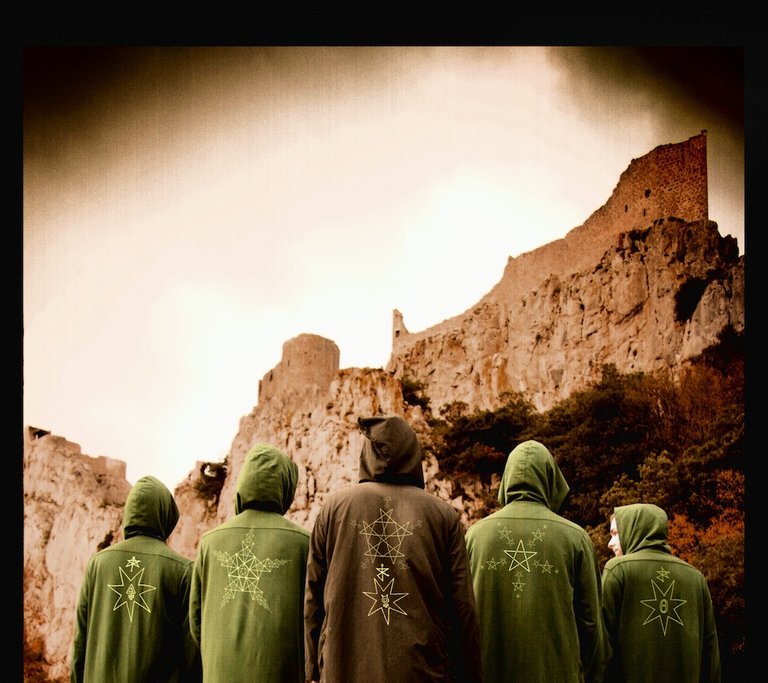 ---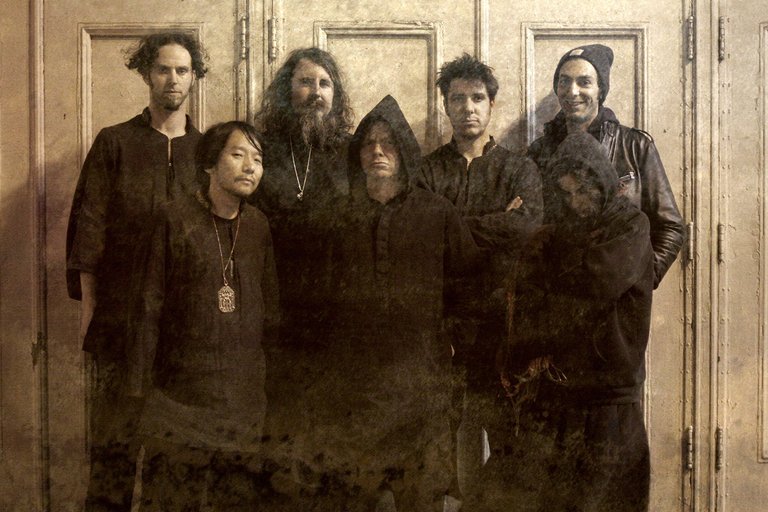 In 2007, it was announced Secret Chiefs 3 has always been a general name for seven different bands, each representing a different aspect of Spruance's musical and philosophical interests. The seven bands are Electromagnetic Azoth, UR, Ishraqiyun, Traditionalists, Holy Vehm, FORMS, and NT Fan. Spruance has stated that the sound collages of Electromagnetic Azoth serve as the center of Secret Chiefs 3.
---
With 9 studio albums out, 2 live albums and an armada of EPs, Secret Chiefs 3 are consistent in releasing quality content over the years, each of them being totally unique and different from the others! I personally adore John Zorn's arrangements of The Book Of Angel and Malkuht, if you want to give it an ear.

The tracks are listed in the following order:
Knights of Damcar
Hagia Sophia
Vajra
Ship of Fools (Stone of Exile)
Horsemen of the Invisible
Combat for the Angel
Zulfiqar III
Siege Perilous
Dolorous Stroke
Blaze of the Grail
Lapsit Exillis
Lapis Baitulous
Safina

I hope you enjoy it as much as I do, I'll give you something else to chew on tomorrow.