Hello friends,
Let me share with you some photos of these tropical fish. I don't remember if I took these pictures at the Zoo, or kids'museum, it's been at least 3 years ago.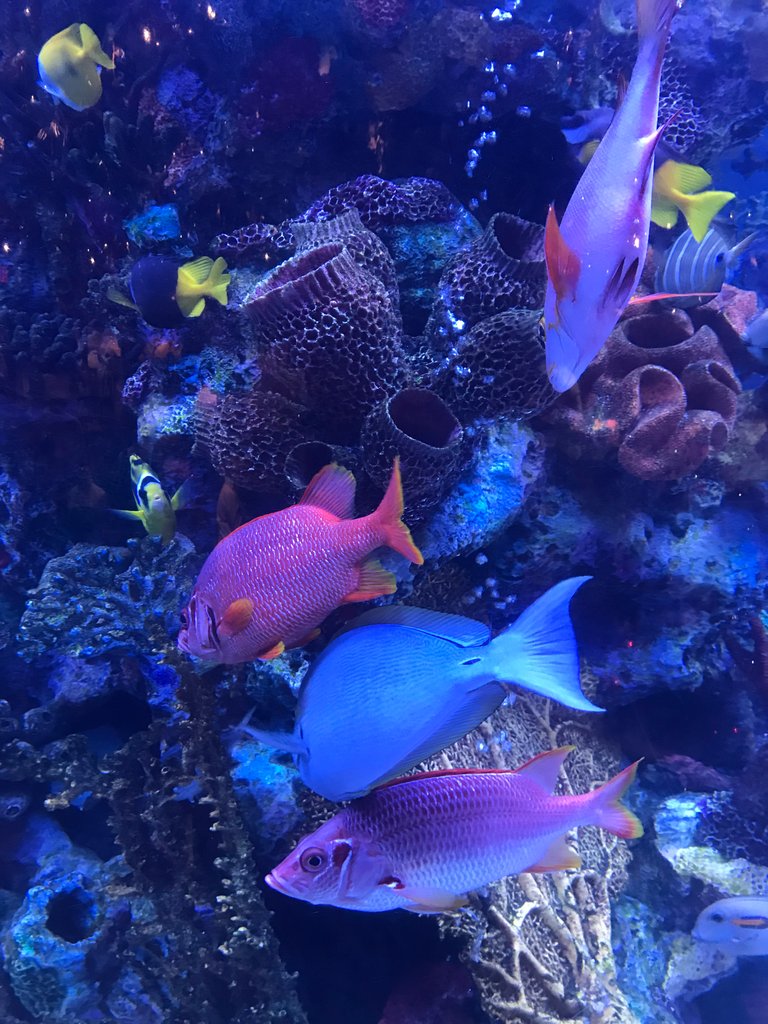 I don't know their names or breed, sorry.
I personally like more those tiny yellow and blue fish but it probably was hard to take close up photos of them.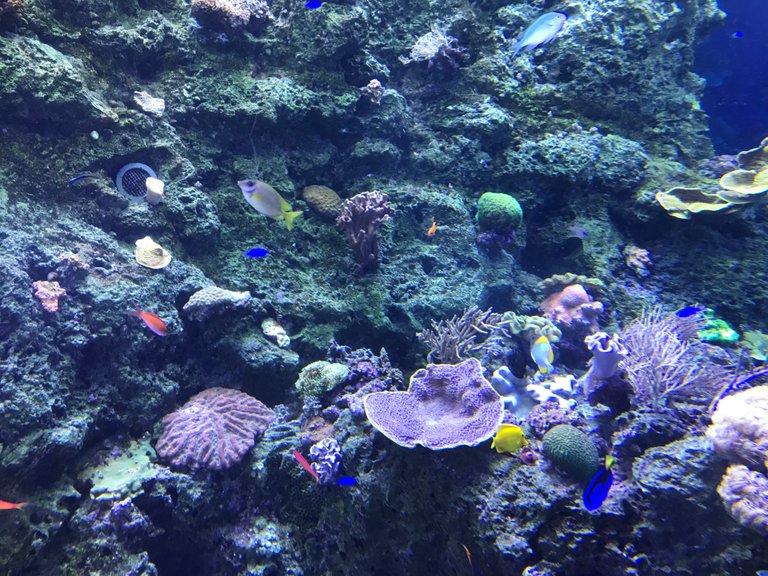 I also like all those aquarium decoration, I'm not sure if it's real corals or something artificial. I wonder if it's a salty water in the aquarium or a fresh water.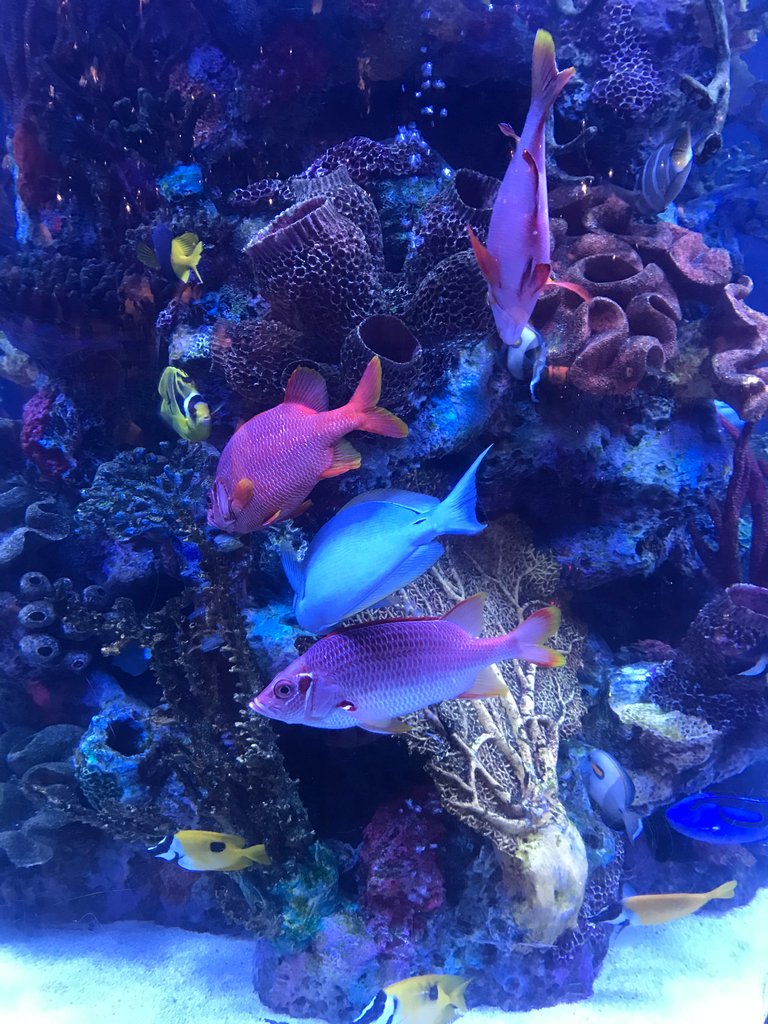 Thank you for visiting!