Before we get started here's a quick lesson in language, there is a misconception that the plural of Octopus is Octopi, this is wrong it's Octopuses or the rarely used Octopodes.
Now we have that covered I would like to share with you some images of a Octopus I encountered on a recent dive. I have been diving for a number of years always armed with my camera, one species that has eluded me the most is the Octopus.
They are a shy creature and when they see me coming they tend to disappear into the reef making for poor shots of a eye peeking out from a hole or the slight sight of a tentacle. Their other trick is to speed off and change colour making them impossible to spot.
On this day I was swimming along the reef when something caught my eye, half tucked in a hole was a Octopus, blending in with the reef I could easily have passed without seeing it. To the naked eye it was barely visible but with the aid of light from my camera strobes it's colours popped out.
With strobe.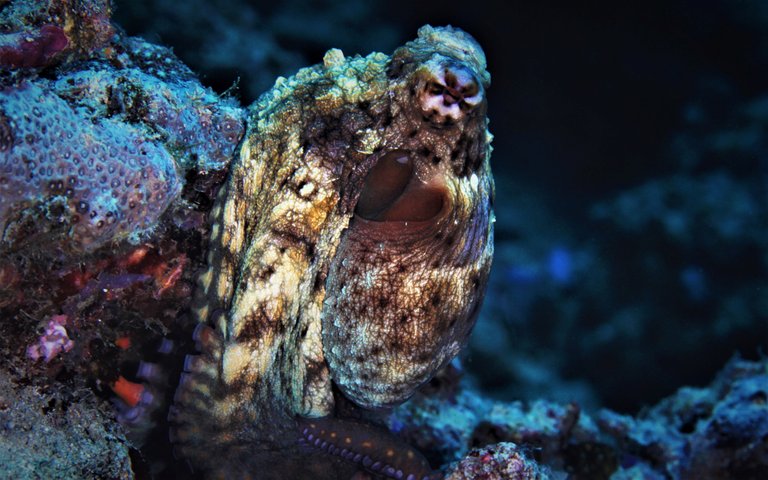 Without strobe.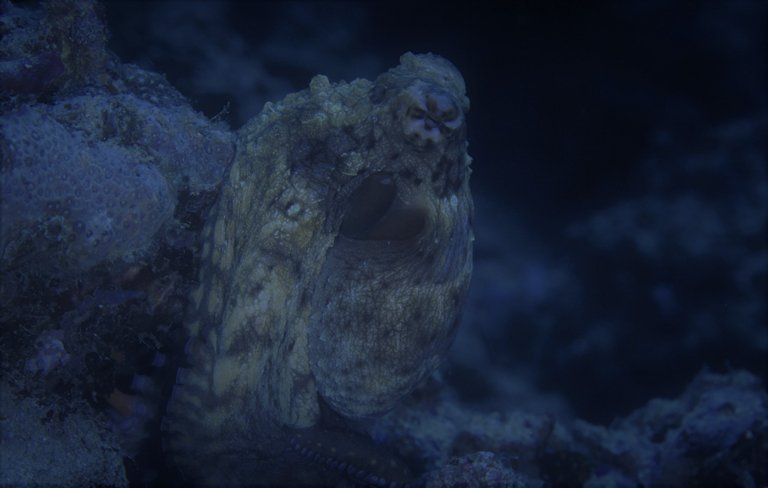 As you can see the density of the water filters out most of the colour and light. As a general rule colours start to disappear at about 10 meters deep, first to go are the reds and browns, then blues finally the yellows.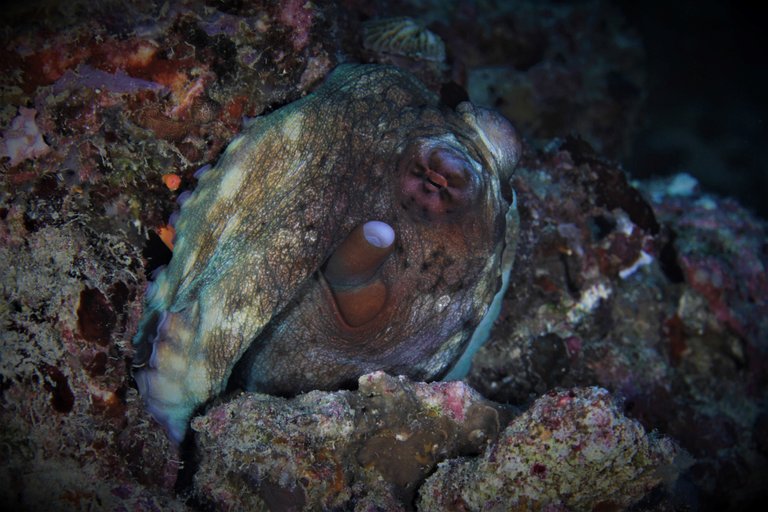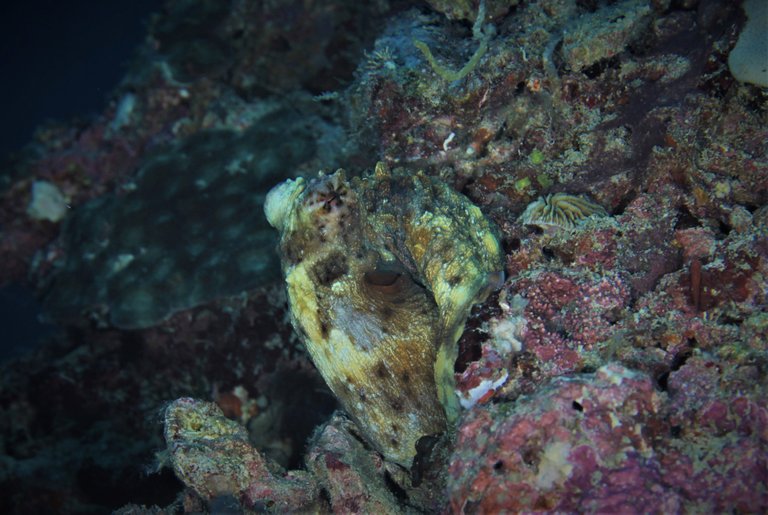 Looking like Jabba the Hutt.
I hope you have enjoyed looking at this incredible beast, if lucky I will have some more shots to show you in the future.
Until we meet again look after yourselves and stay safe folks!