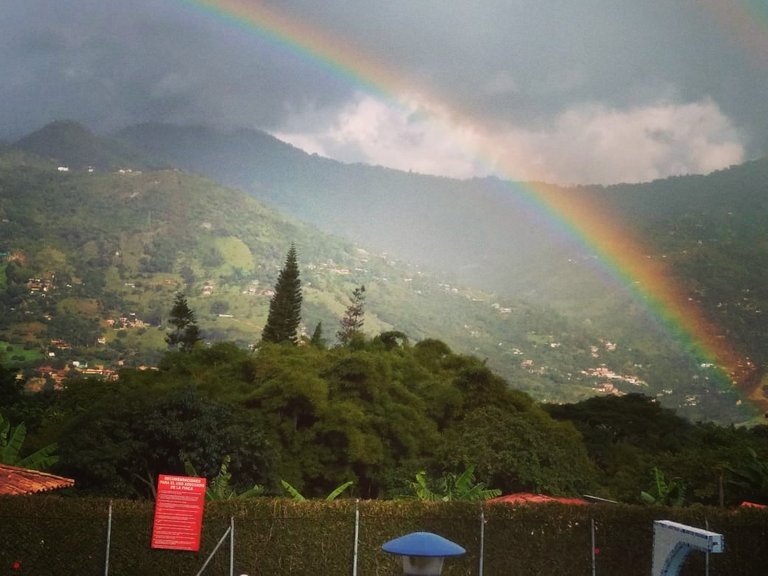 Good night friends. Almost a month ago I did not post anything here on Hive, but my cell phone did not work but here I am back and I hope to spend more time here. Today I want to share with you this beautiful rainbow.
This image was sent to me by my mom. She was out of a job just like I was due to the pandemic. But a week ago, she went to work on a farm for a few days so that she could have some income.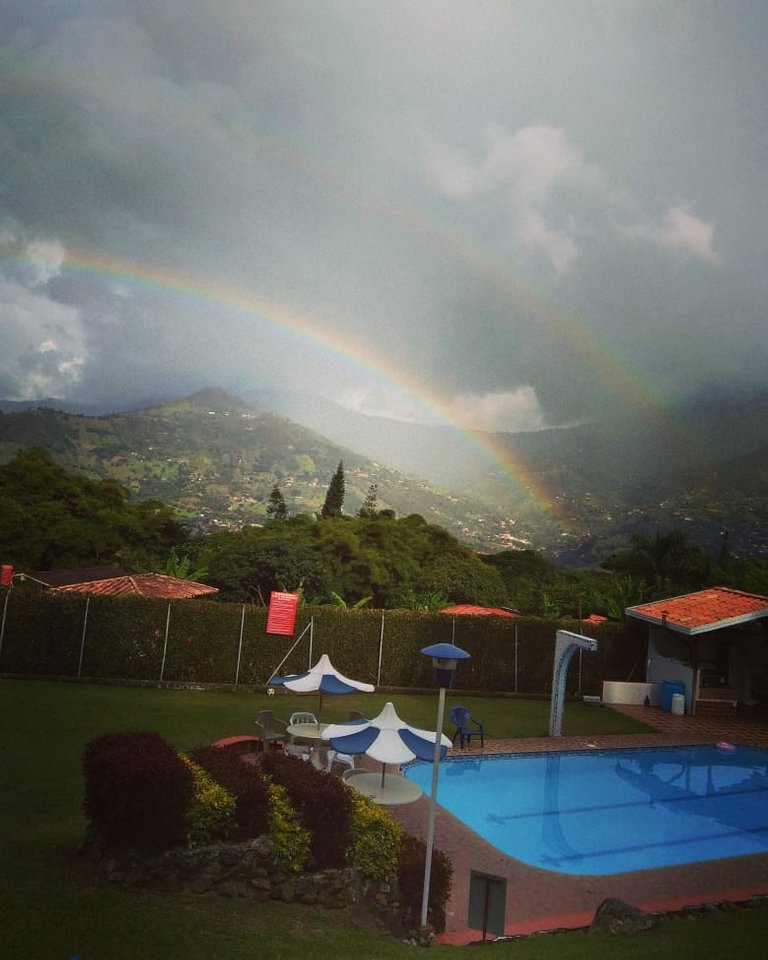 This photo is postcard-worthy. A beautiful pool, green grass and two beautiful rainbows in the sky. How is everything with you and the quarantine issue?