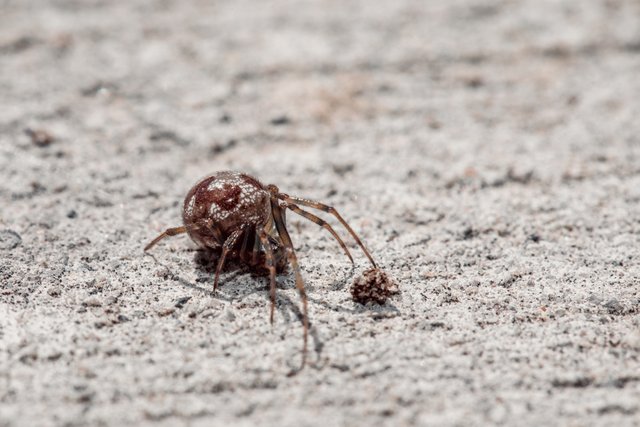 Photo taken by me @derangedvisions
It's just too small

Most people don't like spiders, but I think they are awesome looking. I am testing out macro photography with my new flash, but I wish that I could get some larger spiders so that I can get a lot more of the detail of the spider in my images.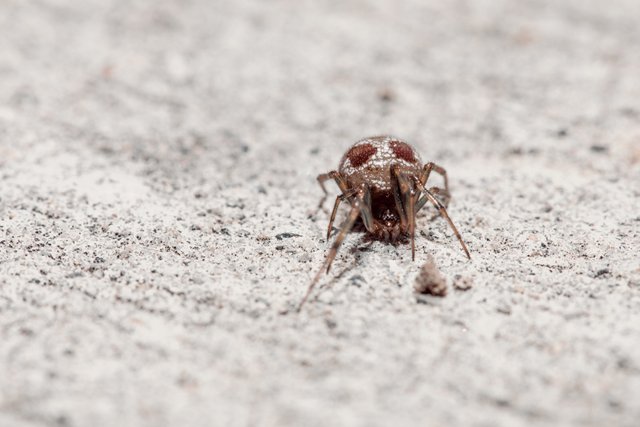 Photo taken by me @derangedvisions
This spider was probably the size of a water droplet, so I wasn't able to get as much detail as I was hoping for. I want to find a tarantula or something, because then I will be able to get close enough to it with my lens and have it fill up the whole frame, giving me lots of the different little details of the face and the legs.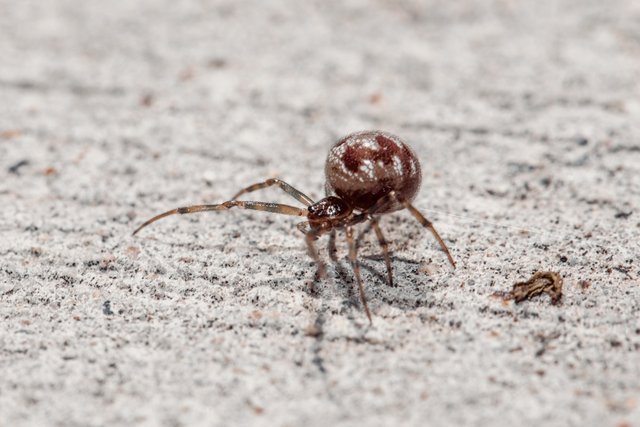 Photo taken by me @derangedvisions
I shot these images with my Canon 100mm Macro lens at f/11. If I were to have shot at this aperture without the flash, I would have had to crank up the ISO too much. Prior to getting the new flash, I would shoot all of my macro shots wide open to f/2.8. The problem with doing that is that so much of the subject goes out of focus because the depth of field is so shallow.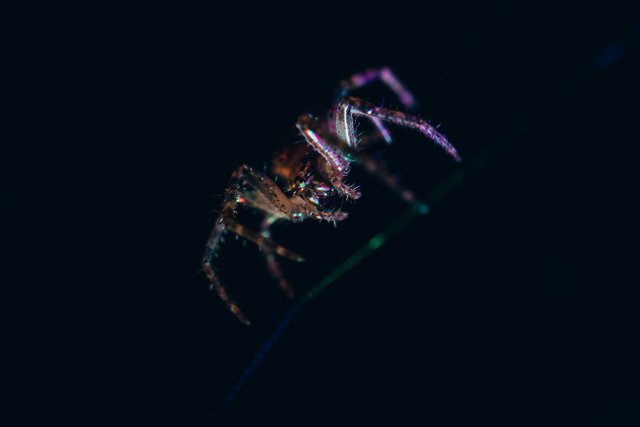 Photo taken by me @derangedvisions
I took this picture in Poland during Steemfest 3. It was shot at f/2.8 and as you can see, a lot of the spider is out of focus. This spider is also much larger than the other one, so if I were to have had my flash with me for this shot, I think I would have been able to get some really cool pictures of this spider.
Hopefully I am able to find a big spider roaming around my home or yard soon, so I can get some cool shots.