Nature Photography - The Royal Frog Waiting For a Prince/Princess?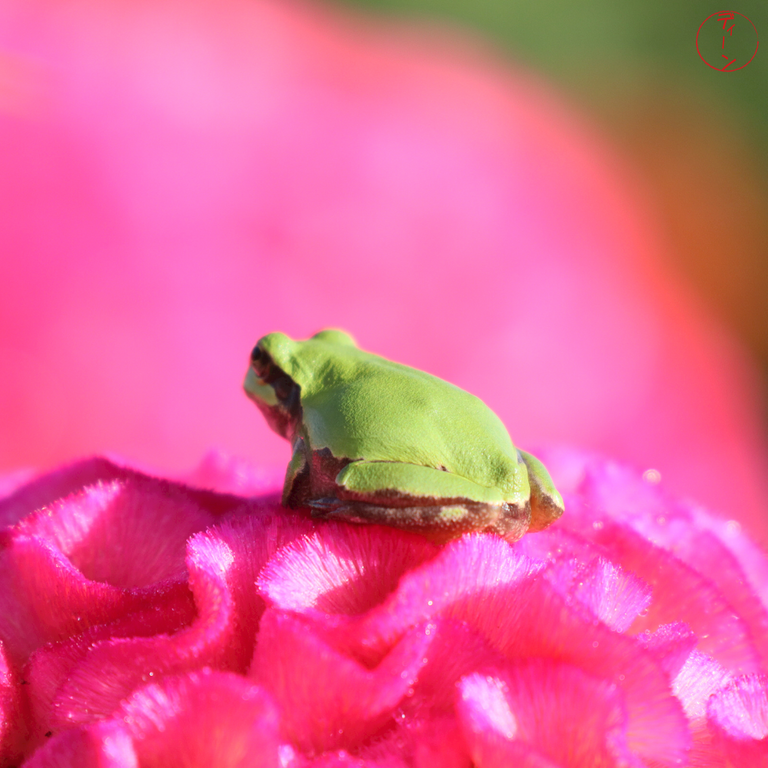 On my Sunday walk I passed by a flower garden by the side of the road. While the flowers were unique and stunning, what really caught my attention were the little green frogs that used them as resting spots. The color of the frogs and the flowers created a vibrant scenery I couldn't help shooting.
Seeing them on these flowers reminded me of the frog fairytale where the princess kissed the toad and it turns into a prince. Why? Well I guess because the flowers looked like some royal chair made for a king. 😄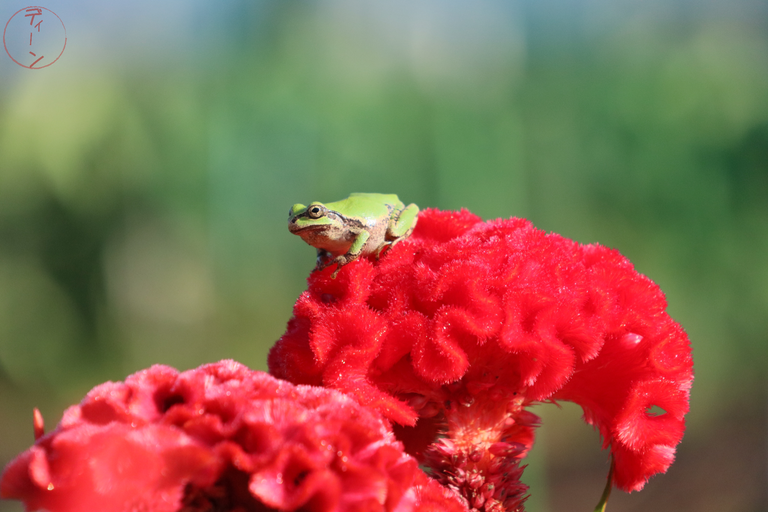 One thing about these little green frogs is that they do not budge when they spot you in their presence. They just carry on relaxing as if you were not even there. One reason why I think these frogs find their way up these stems and onto the flower is the tiny insects it attracts. So while they are comfortable on their royal chair they are also on the alert looking for grub that is more than likely to come. Very smart if you ask me.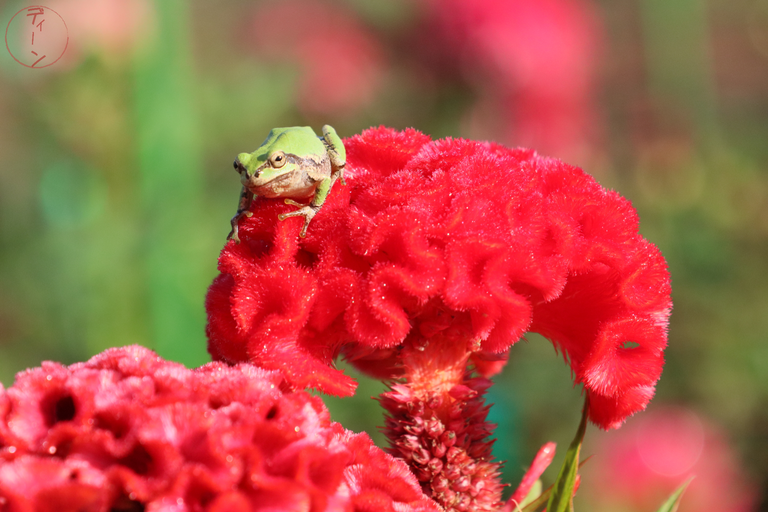 ---
As you can see in the photo above, the frog is looking right at me but doesn't even flinch.
---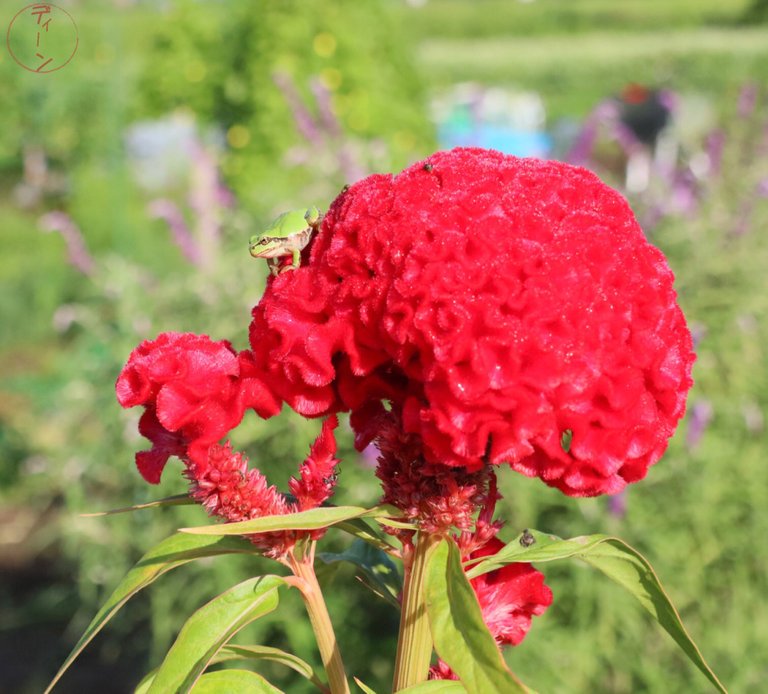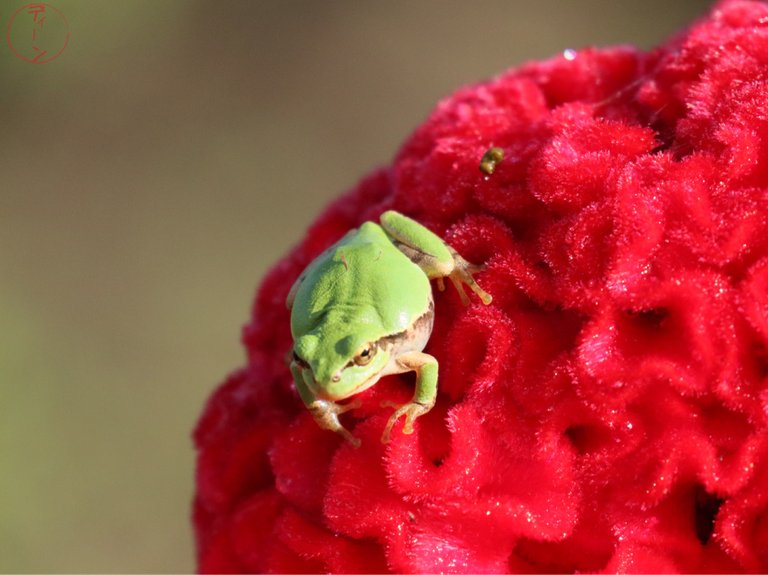 ---
Note: The first picture and last are different frogs and flowers form the rest.
---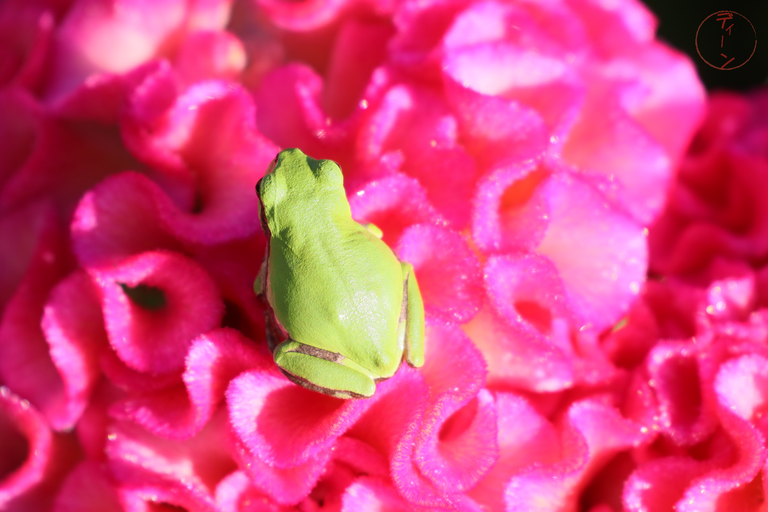 Camera
Canon M50
Lens
Canon 18–150mm f/3.5
Location
Kanto, Japan
---
---