The Piaśnica River going to the sea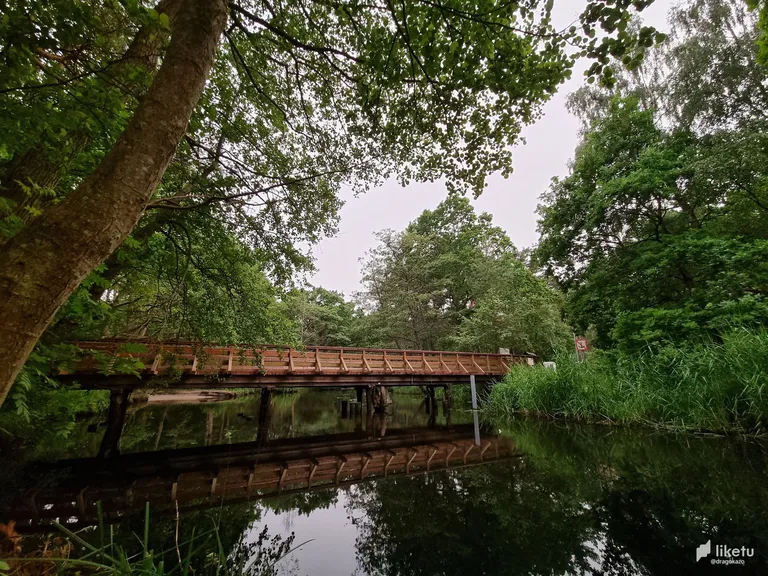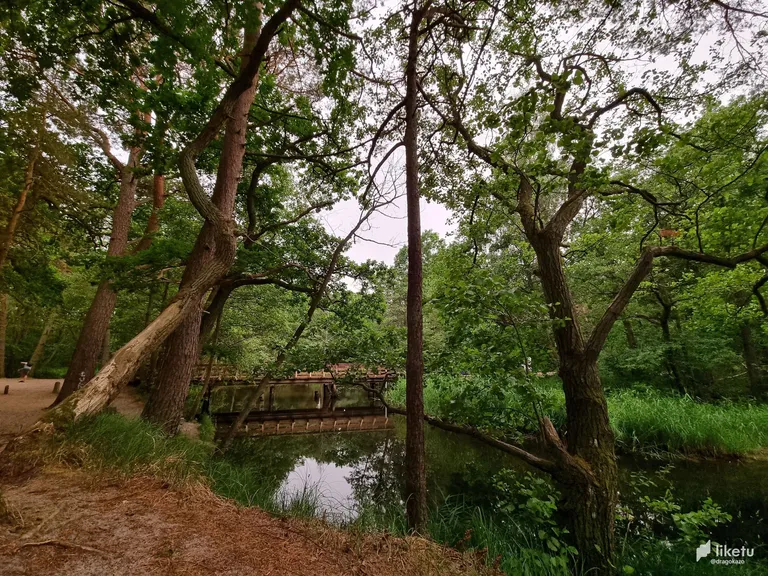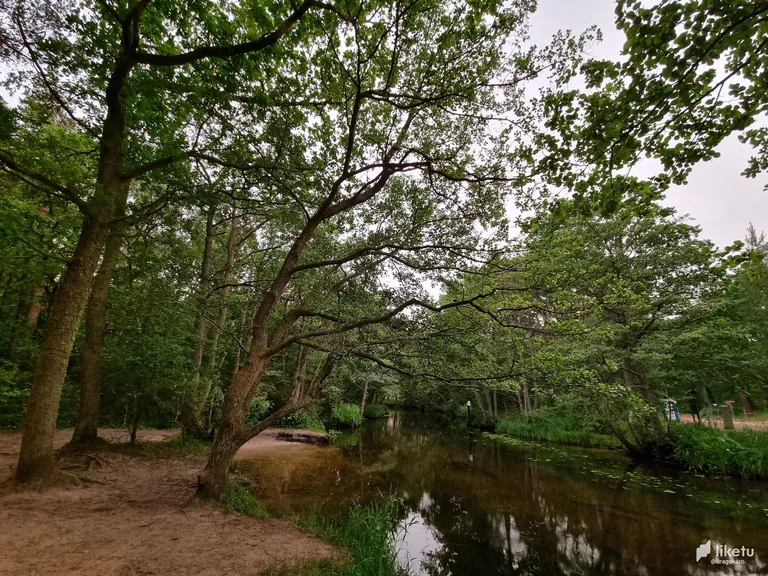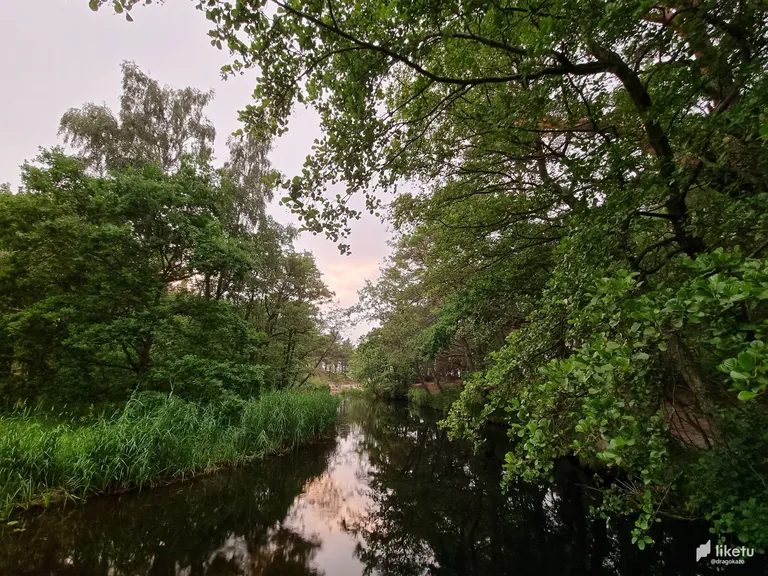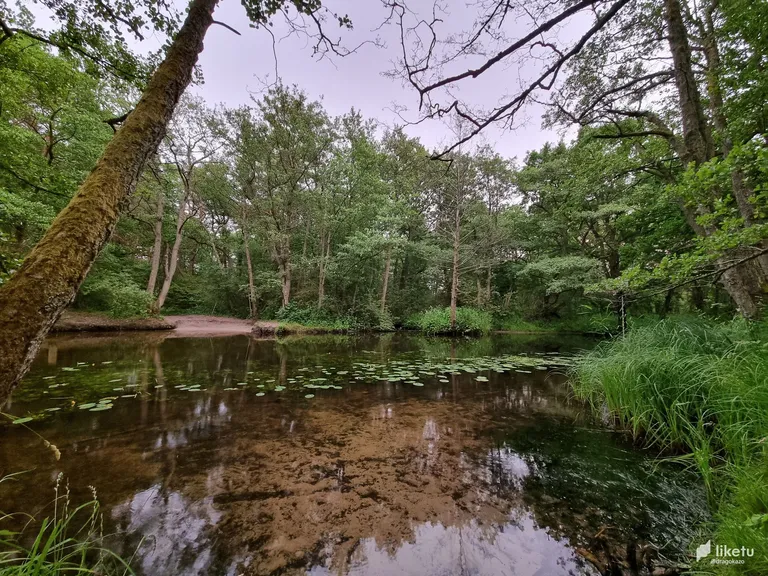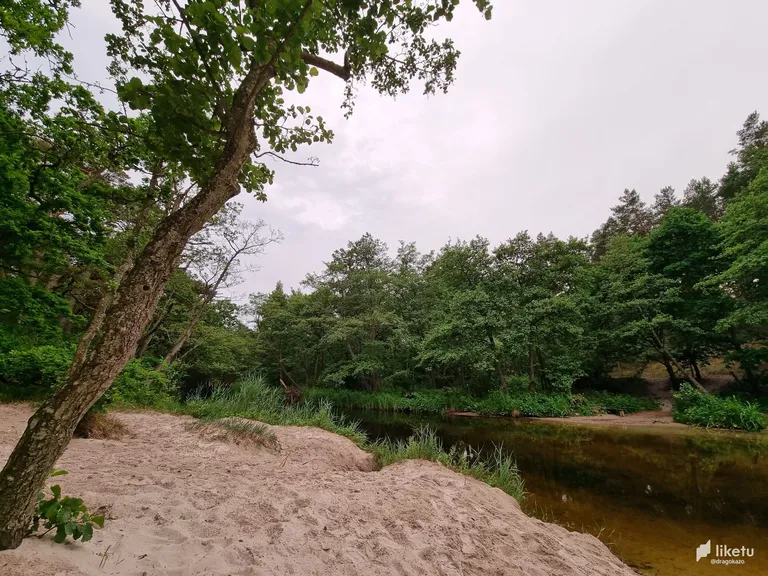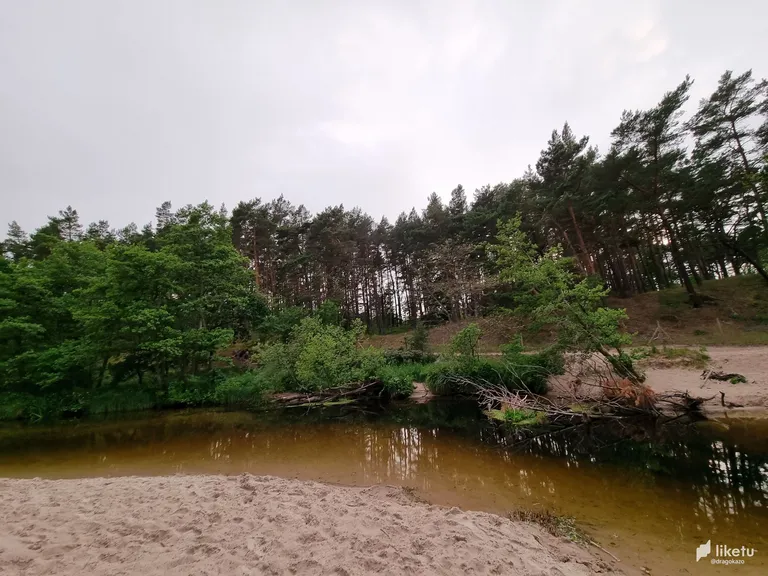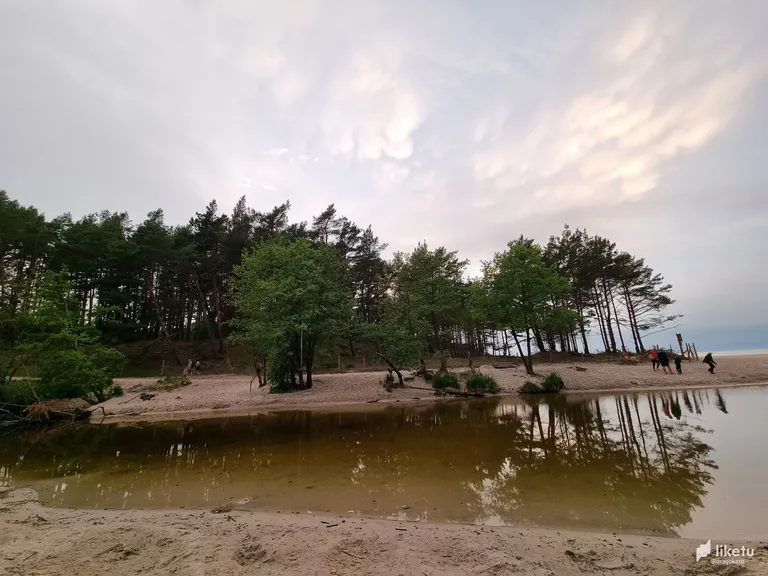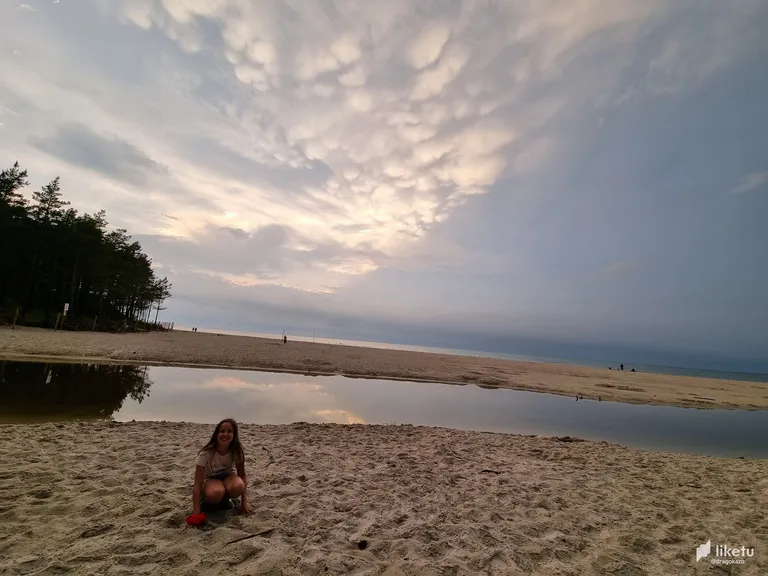 Piaśnica is a river located in Kashubia, its length does not exceed a few kilometers. The beginning of its watercourse is located in the Darżlubska Forest, near Mała Piaśnica. An interesting fact about this river is that it flows through Lake Żarnowieckie, which is located near one of the most famous hydropower plants in Poland, the Żarnowiec Hydroelectric Power Plant.
This power plant has so much power that it is able to provide electricity for the entire Pomeranian Voivodeship, with a large reserve. The hydroelectric power plant is completely artificial, but it fits perfectly into the surrounding landscape and has become an integral part of it. Returning to the Piaśnica River, after the road through the beautiful Żarnowieckie Lake, it winds for a short distance, which is a beautiful scenic route at canoeing trips, because we can admire, among others, the Łąki Piaśnickie Reserve where the river ends its run and flows into the sea on the beach near Dębki , directly to the Baltic Sea.
Piaśnica is a specific asset of this region, it is one of the cleanest rivers and it is surrounded by a unique landscape. The river, fenced with three meters high reeds, meanders calmly (not in a hurry) among meadows and forests where you can see many animals and unusual plant specimens found only in these areas.
Sailing along the river, we are accompanied by the cheerful croaking of frogs and singing birds, combined with an orchestra of local insects, combined with the gentle sound of the river, we can feel like at a unique concert in a picturesque scenery. As previously mentioned, the Piaśnica River flows through the "Piaśnickie Łąki" reserve and is part of the Coastal Landscape Park where we can enjoy the view of beautiful oak and birch forests, numerous meadows and rich fauna.
Piaśnica is a family-friendly river with a very calm current, the difference in levels between Lake Żarnowieckie and the Baltic Sea is only 1 meter. This beautiful sea-water route is simply created for beginner canoeists. You can easily plan a canoeing trip there for the whole family. The route of rafting on the Piaśnica River to Dębki is an attraction for everyone, without any obstacles without any difficulties! As a curiosity, I would like to add that it is possible to rent transparent kayaks, which will undoubtedly be an additional attraction. For less experienced canoeists, it takes 2.5 to 3.5 hours to sail the entire route from the lake to the Baltic Sea.
If you come to this area, it is worth taking advantage of this wonderful attraction, which provides an extraordinary contact with the surrounding nature.
POLISH:
Piaśnica to rzeka położona na Kaszubach, jej długość nie przekracza kilku kilometrów. Początek jej cieku zlokalizowane jest w Puszczy Darżlubskiej, w pobliżu Małej Piaśnicy. Ciekawym faktem na temat tej rzeki, jest to, że przepływa przez Jezioro Żarnowieckie, które znajduje się w pobliżu jednej z najsłynniejszych elektrowni wodnych w Polsce czyli Elektrowni Wodnej Żarnowiec.
Elektrownia ta ma tak dużą moc, że jest w stanie zapewnić prąd dla całego województwa pomorskiego, ze sporym zapasem. Elektrownia wodna jest całkowicie sztucznym tworem, jednak doskonale wpasowuje się w okoliczny krajobraz i stała się jego integralną częścią. Wracając do rzeki Piaśnicy, po przebyci drogi przez przepiękne Jezioro Żarnowieckie wije się ona jeszcze przez krótki kawałek, który stanowi piękną trasę widokową przy spływach kajakowych, bo możemy podziwiać między innymi Rezerwat Łąki Piaśnickie gdzie rzeka kończy swój biega uchodząc do morza na plaży w okolicy Dębków, bezpośrednio do Bałtyku.
Piaśnica jest swoistym dobrem tego regionu, jest to jedna z najczystszych rzek otacza ją krajobraz jedyny w swoim rodzaju. Rzeka ogrodzona wysokim na trzy metry trzcinami wije się spokojnie ( nigdzie się nie spiesząc ) pośród łąk i lasów na których dostrzec można mnóstwo zwierząt i niezwykłych okazów roślin spotykanych tylko w tych rejonach.
Płynąc wzdłuż rzeki towarzyszy nam wesoły rechot żab i śpiew ptaków, połączony z orkiestrą okolicznych owadów, w połączniu z delikatnym szumem rzeki, możemy poczuć się jak na wyjątkowym koncercie w malowniczej scenerii. Jak wcześniej wspomniano Rzeka Piaśnica przepływa przez rezerwat "Piaśnickie Łąki" i jest częścią Nadmorskiego Parku Krajobrazowego w którym możemy cieszyć się widokiem pięknych lasów dębowo – brzozowych, licznych łąkach, a także przebogatej faunie.
Piaśnica jest rzeką przyjazną dla rodzin z dziećmi o bardzo spokojnym nurcie, różnica poziomów pomiędzy jeziorem Żarnowieckim a Bałtykiem wynosi zaledwie 1 metr .Ten piękny około morski szlak wodny jest wprost stworzony dla początkujących kajakarzy. Śmiało można na nim zaplanować spływy dla całej rodziny. Trasa spływu Piaśnicą do Dębek, to atrakcja dla każdego, pozbawiona przeszkód bez utrudnień! Jako ciekawostkę dodam, że istnieje możliwość wypożyczenia przezroczystych kajaków, które będą stanowić niewątpliwie dodatkową atrakcję. Przepłynięcie całej trasy od jeziora do Bałtyku zajmuje od 2,5 do 3,5 godziny dla mniej wprawnych kajakarzy.
Jeśli zawitasz w te okolice warto skorzystać z tej wspaniałej atrakcji, która zapewnia niezwykły kontakt z otaczającą nas przyrodą.
---
For the best experience view this post on Liketu
---
---