Another Day, Another Art Exhibition
Today I went to another exhibition, two actually and I'd like to share my experience with you, till it's still fresh in my memory. The truth is, I went in blindly again as always, not knowing what to expect or who is exhibiting, which is the best in my opinion. When I got there, I saw there were two exhibition, a photography exhibition and another one but I forgot to take a photo of the poster.
The funny thing about this place is that in the basement there's a restaurant and every time I visit an exhibition, the smell from the restaurant drives me crazy, good crazy I mean as who can resist the smell of good food, right?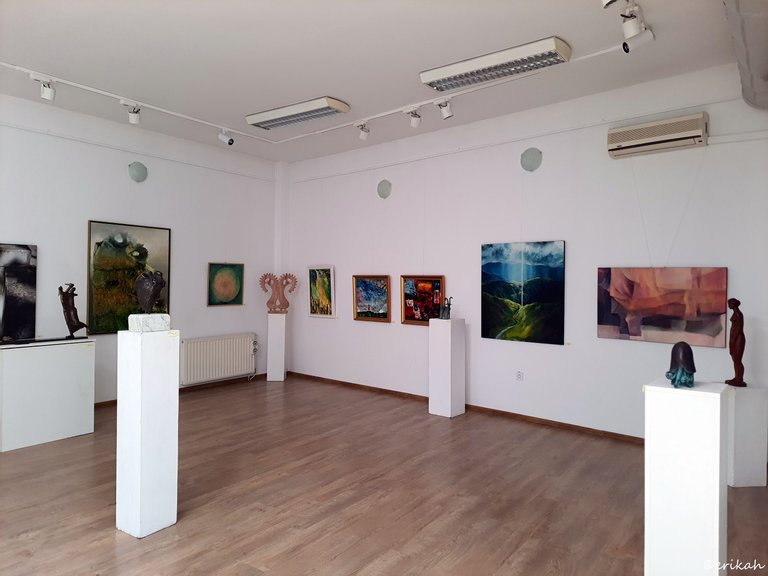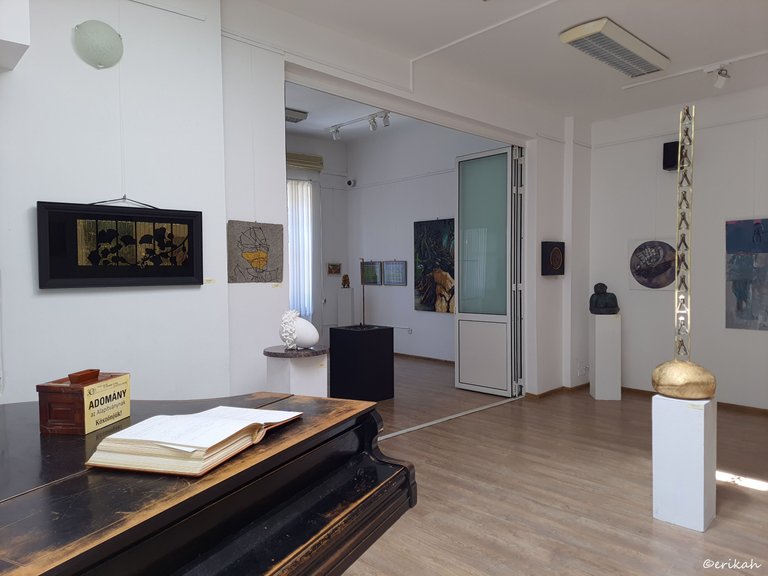 When I had a look inside, knew right away that I'm going to be a mind blowing experience and I wasn't wrong at all.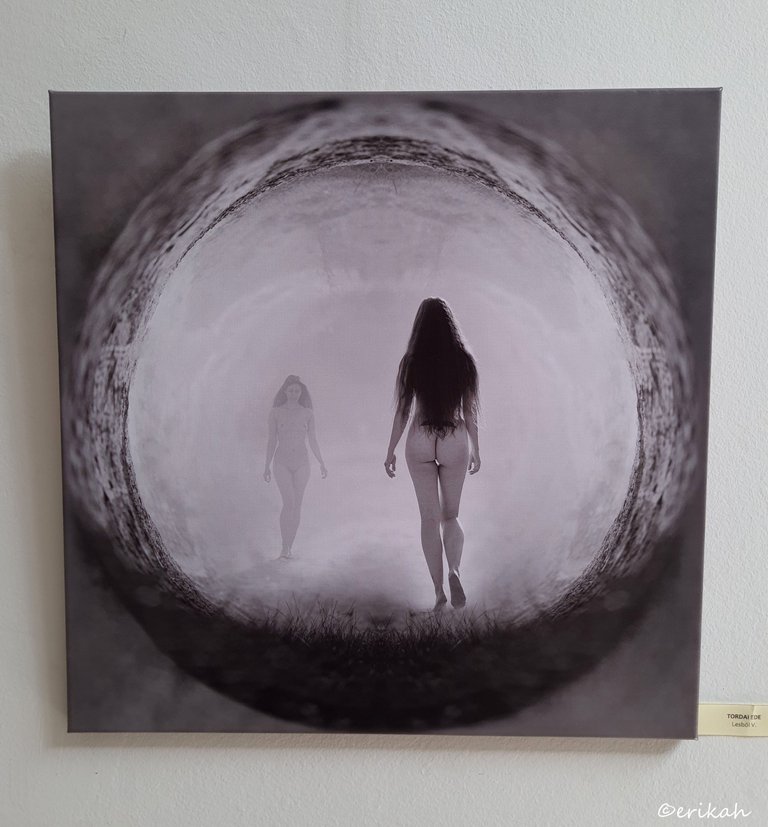 Ede Tordai - Ambush V.
The first one was a photograph, a very interesting one, but I see lack of light had its effect on my photo.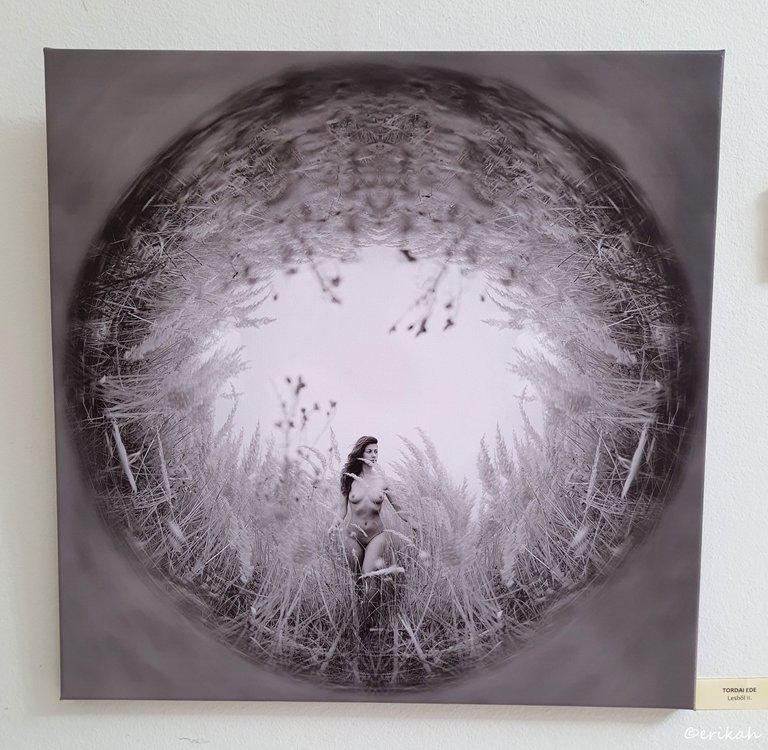 Ede Tordai - Ambush III.
The second one was also a photograph, from the same author, but even more interesting.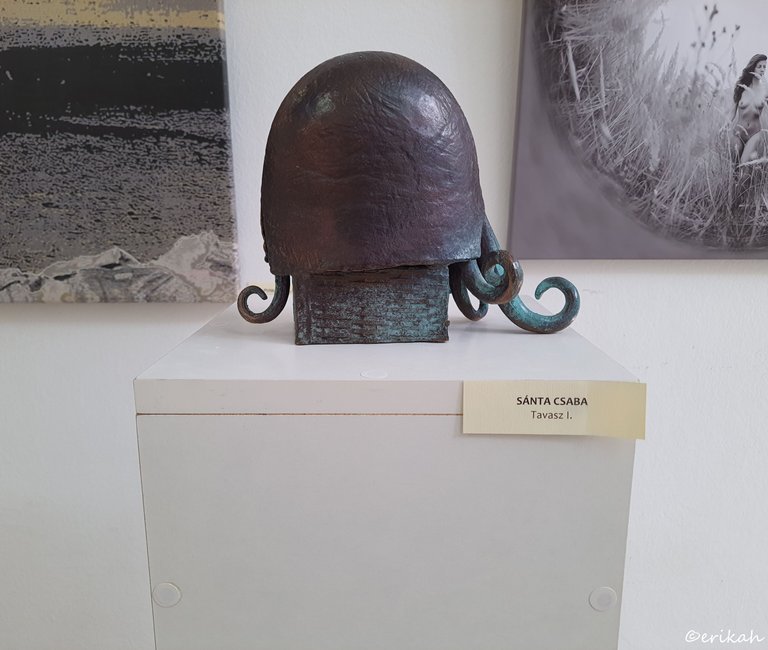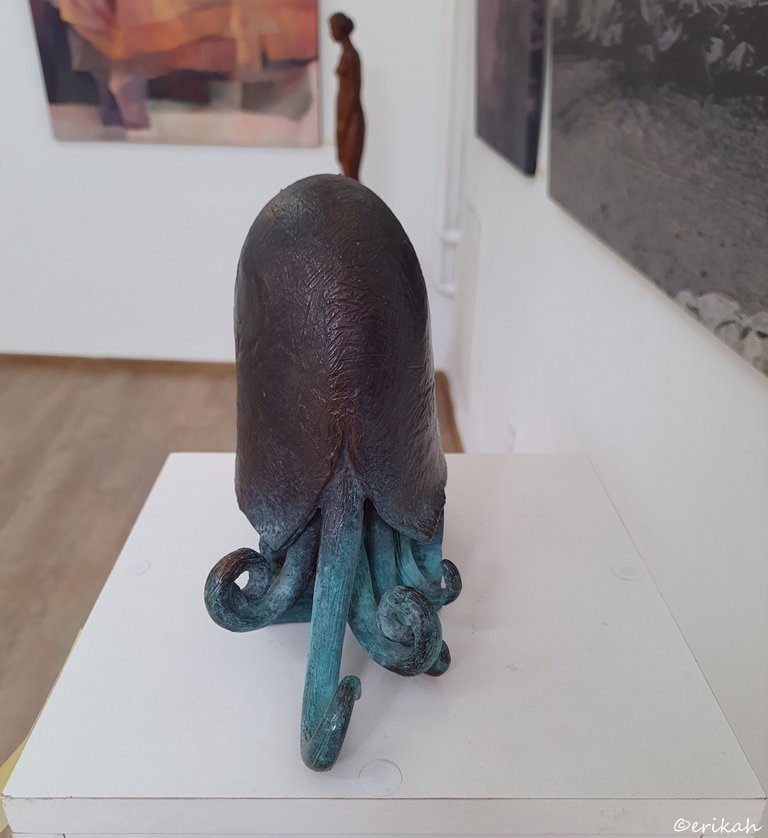 Csaba Sánta - Spring I.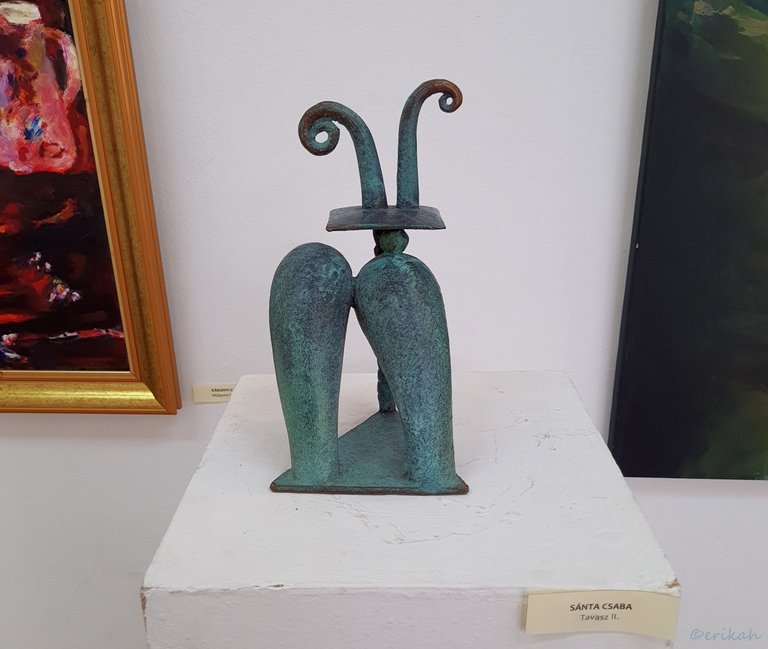 Csaba Sánta - Spring II.
I forgot to mention that this was a mixed exhibition, there were photos, paintings, textile art and sculptures too. I don't mind as the more various, the better.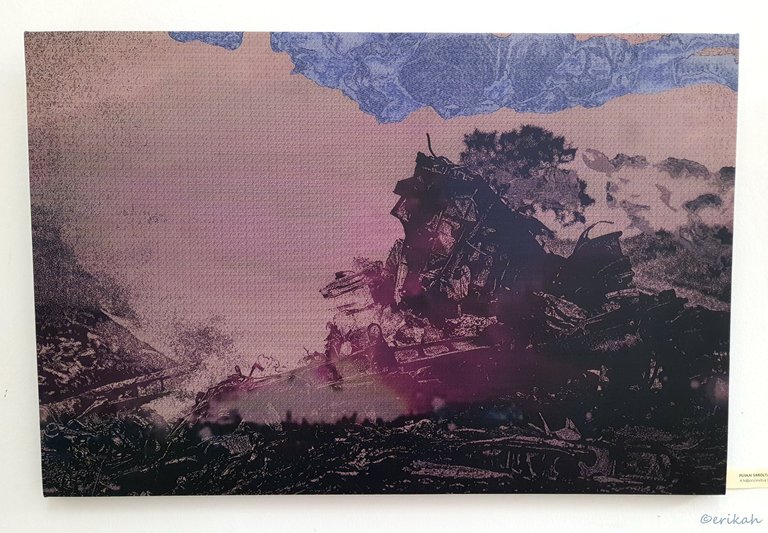 Sarolta Puskai - The War I.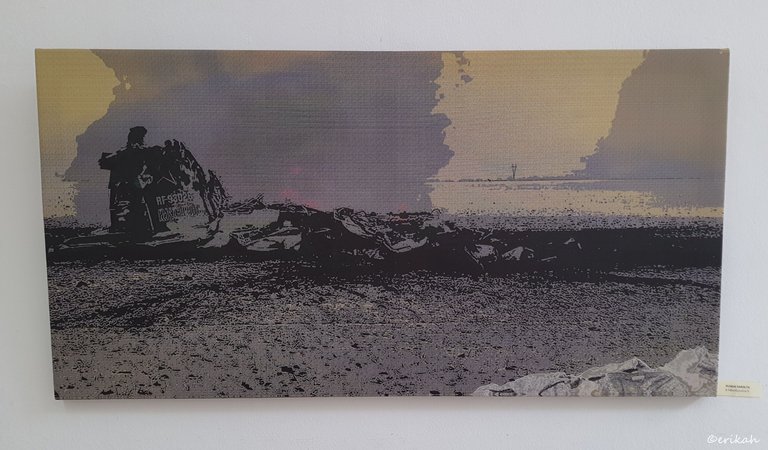 Sarolta Puskai - The War II.
It's not the first time I see such artwork, but still can't figure out how it is made. I think it's printed on paper, but is it digital art?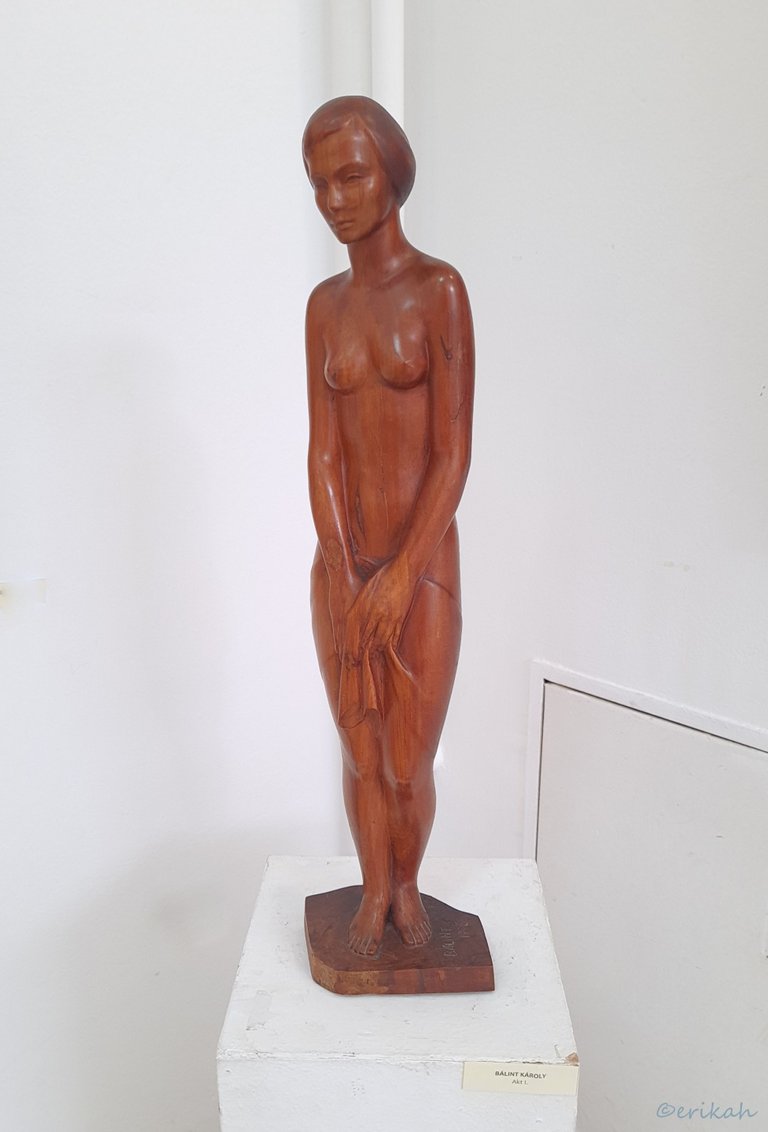 Bálint Károly - Nude
It's a very nice nude sculpture. I love the color of the wood.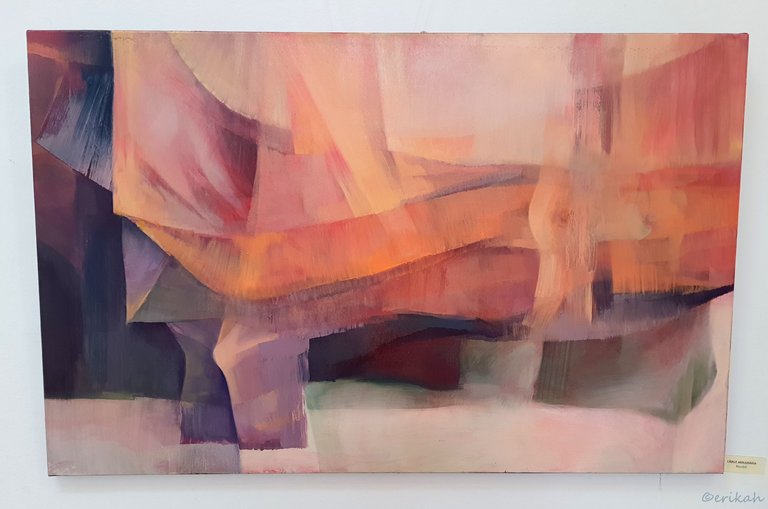 Annamária Căbuz - Boudoir
When I saw this painting, I stood in front of it for a few minutes and the first thing I was thinking about was, how it would look on my wall. Can you blame me? I can't blame myself honestly as I love it.
I had to realize that colors are what I love the most about a painting. Obviously it matters what it is about and how it is illustrated, but most likely colors are the one winning me over. It's possible that on your screen the colors look different, but not with much I hope.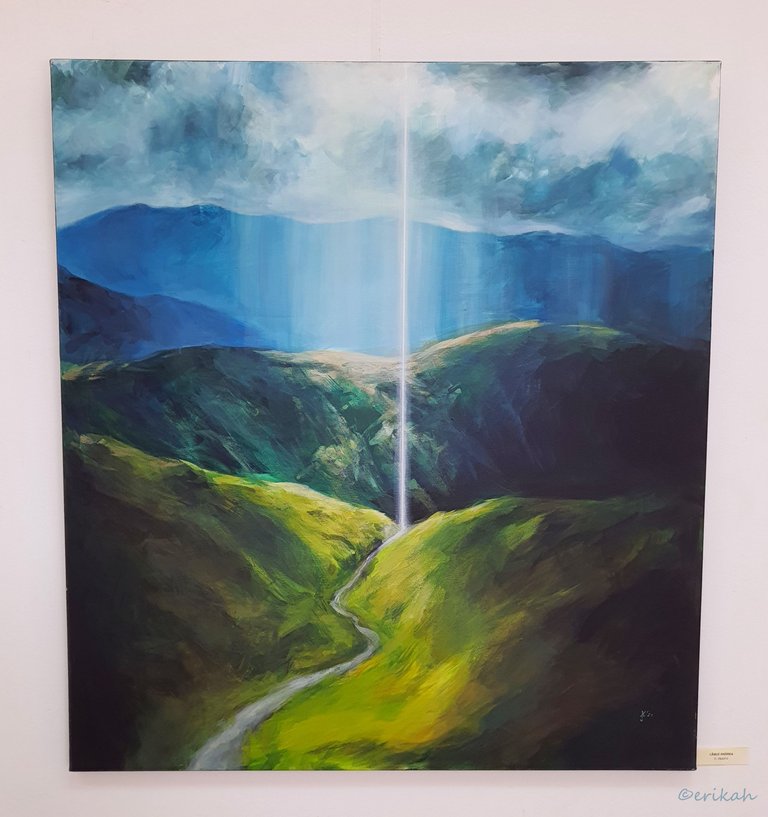 Andrea Căbuz - Akasha II.
Akasha or Akash (Sanskrit ākāśa आकाश) means space or sky or aether in traditional Indian cosmology, depending on the religion. The term has also been adopted in Western occultism and spiritualism in the late 19th century. In many modern Indo-Aryan languages and Dravidian languages the corresponding word (often rendered Akash) retains a generic meaning of "sky". source
To be honest, I had no idea what Akasha means, but my favorite search engine (not the big G) is my friend, so now you know what Akasha means too :)
These two artists are sisters, I mean the artists of the last two paintings. This painting was also one of my favorite, due to those colors. Blue with light green is always a winner in my eyes.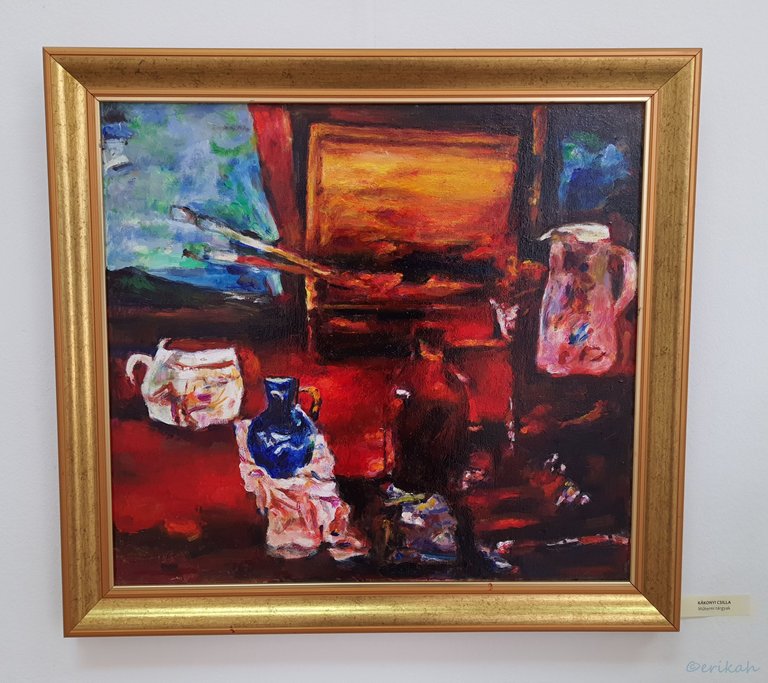 Csilla Kákonyi - Studio Objects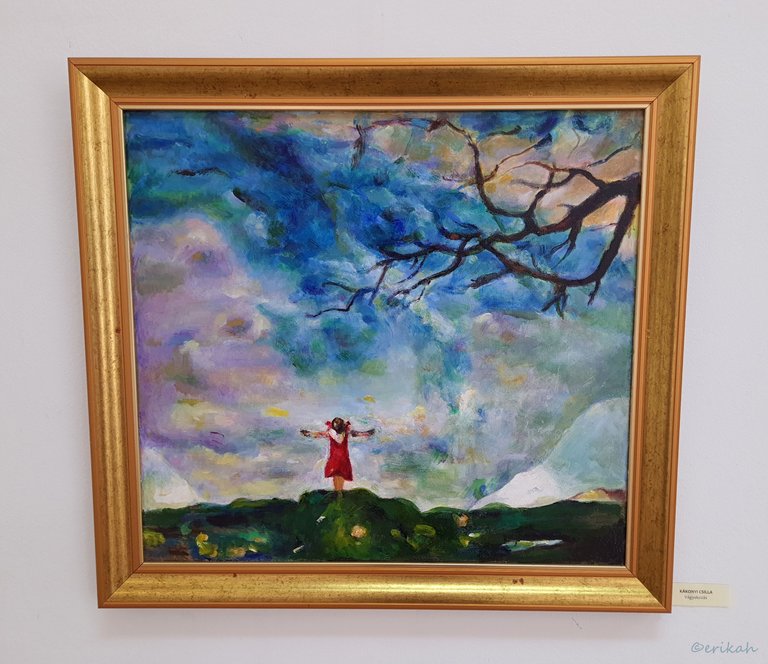 Csilla Kákonyi - Longing
I think there's no need for explanation here, it's clearly visible what the artist meant.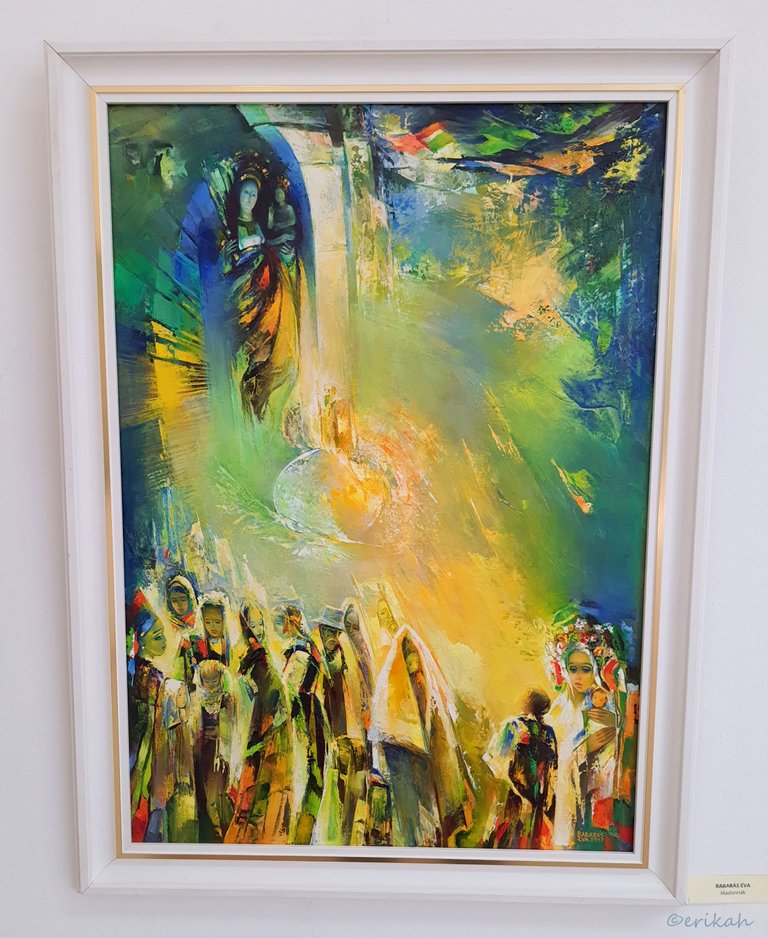 Éva Barabás - Madonnas
This was the painting that stole my heart, literally. They say one can judge how much you like the artwork just by timing how much time you spend in front of it. Well, I took my time for sure and even went back after I finished my tour.
Lucky me, I went to thee gallery in the morning and there was no crowd there. So I spoke to the lady in charge of the gallery and asked if these artworks are for sale. She said she did not know, but could ask the artist if I'm interested in one. I told her this would be my preference but I had several other works I loved and I'm going to show you which ones those were. The gallery lady knew the artist is not selling her artworks anymore as she's close to 80 or she's past 80, I can't remember exactly, but when she did, one painting was around 3000€. Well, that is pretty steep for me, I'm not at that level yet and art is not a priority right now, no matter how much I like it.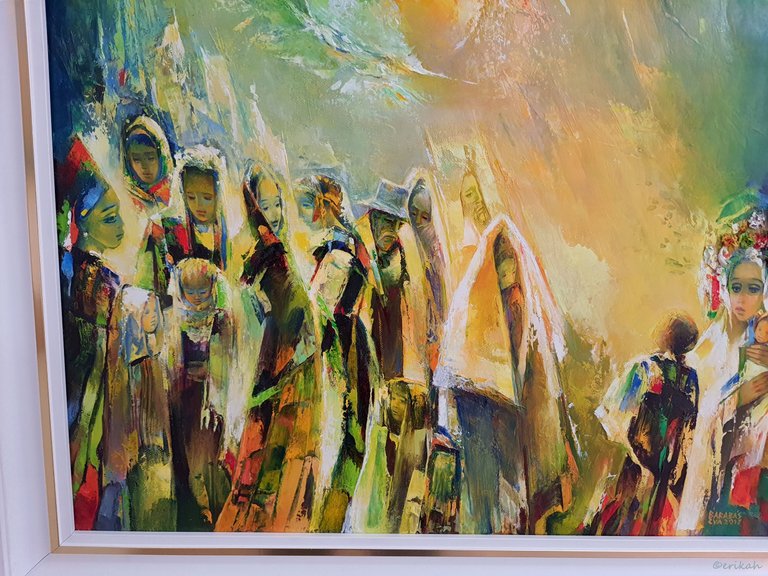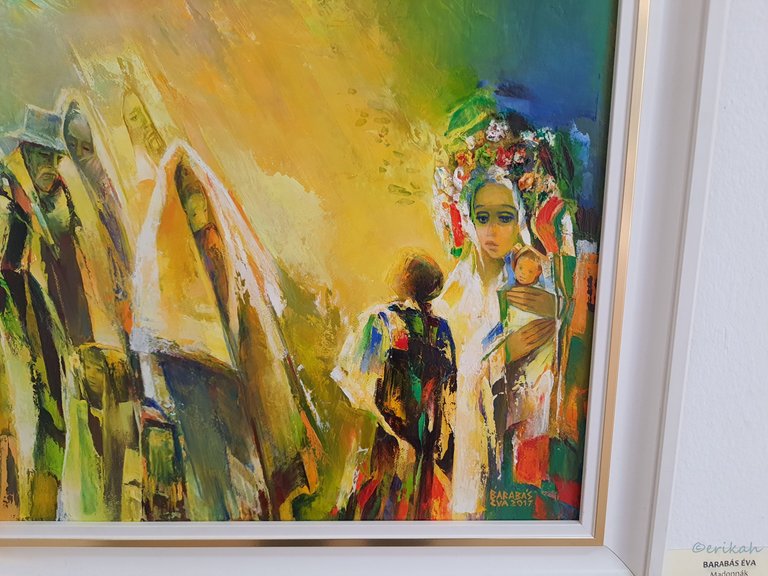 I took some close-ups for you to see the details. Even though those faces are small, look at the facial expression of each person.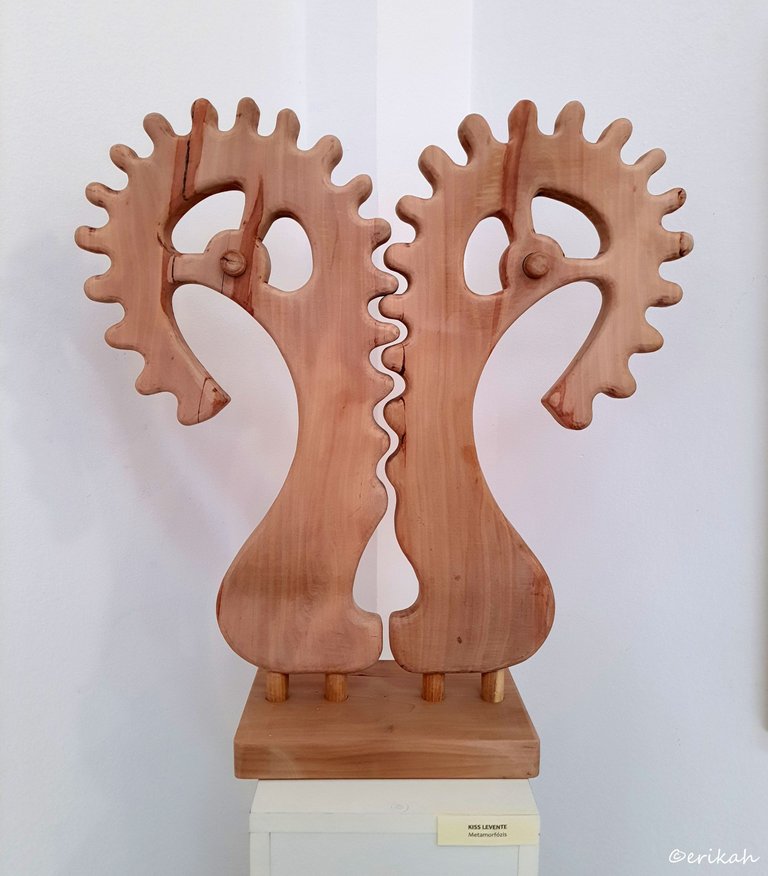 Levente Kiss - Metamorphosis
Another wonderful, well executed wooden sculpture.
This is it for today, but there's more to come.

If you're a newbie, you may want to check out these guides:

---
---