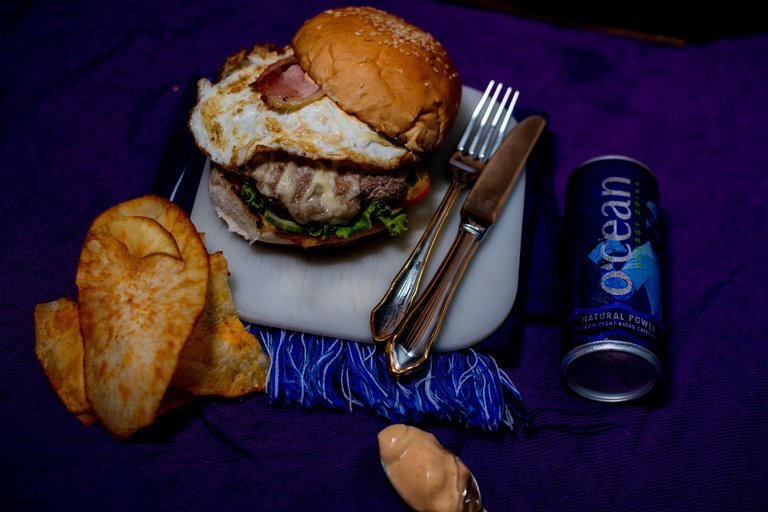 Finally got my hand on an amazing beef burger cooked by a home chef. Oh the tenderness was just mouth watering.
I had to control myself from eating it so that I could get a couple of shots before it vanishes inside my stomach. Can't believe I'm craving for it right now while typing all this.
Enjoy the pictures. I went a bit dark with the edit.