A friend contacted me, asking if I could help restore an old photograph of hers, featuring her father and her godfather. An old, damaged image, scanned in from a collection in an album.
I warned them I hadn't done something like this before, and embarked on the project anyway, sharing my screen in a video call, as we chatted while I worked away at the image.
She regaled me with tales of the men in the images, their friends, the era, and this restoration took about an hour in Photoshop.
My favourite line, said of one of their acquaintances -
"He died on the dancefloor with a beer in his hand."
This image is the before.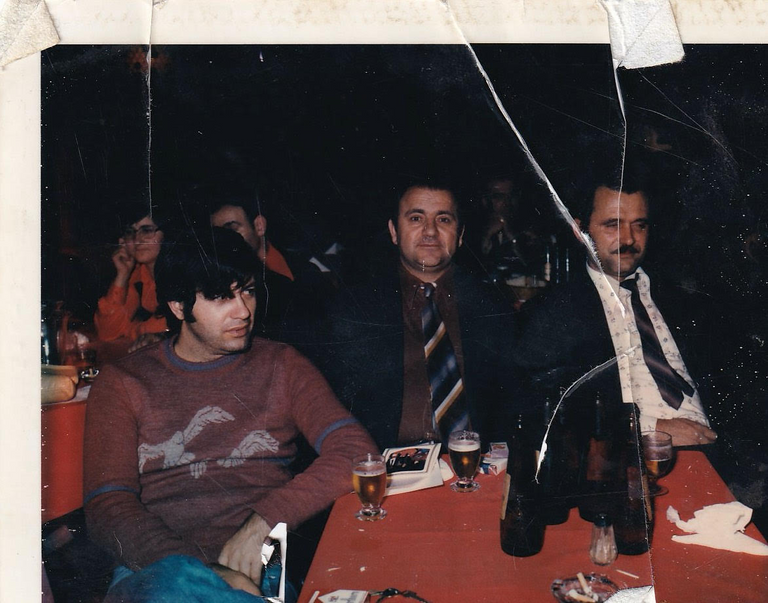 There's some creases, speckles, and some tears. The difficult parts I immediately identify are:
The hand on the left hand corner (there's a lifting in the layers of the photograph) - the Ashtray (again, the same) - and of course, the fellow on the right, who happened to be my friend's father.
One hour of work later: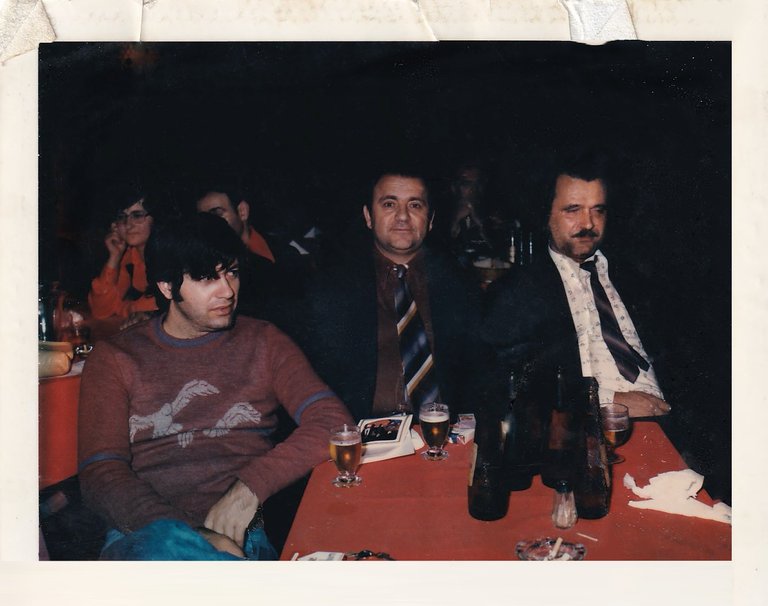 I restored the border of the print, as well as evening out some of the tones and colours, while retaining the original lighting and mood of the original exposure.
All in all, I feel like I did a pretty decent job.
What is more important than the final outcome, however, is the genuine level of joy in my friend's face in seeing the cracks and marks of the past fade away.
I'm pleased with my first attempt at doing some restoration work - and I enjoyed it - part problem solving and mostly employing my knowledge of Photoshop's tool set.