Bougainvillea - Bunga Kertas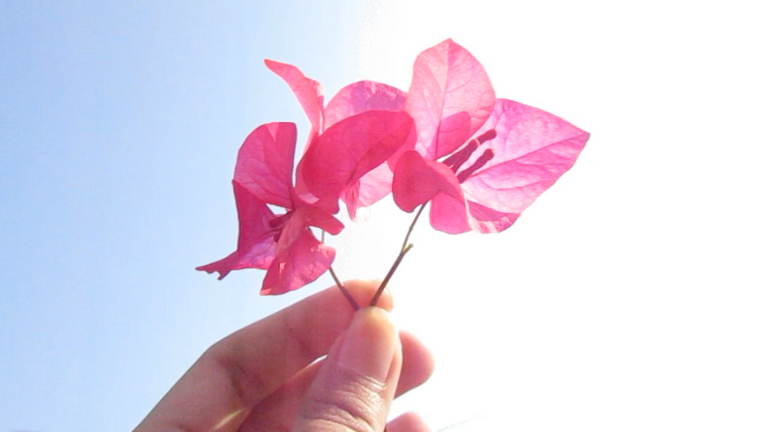 Dear all photo lovers! I would like to present my daughter's work on her camera. She took some photos of bougainvillea flowers that she picked from the garden.
My daughter is 12 years old. She goes to junior high school now. She likes painting, coloring, and other art works. She also likes art-making tutorials on YouTube. I think she has a talent for art.
Here are other photos of bougainvillea flowers, or Bunga Kertas In Indonesian language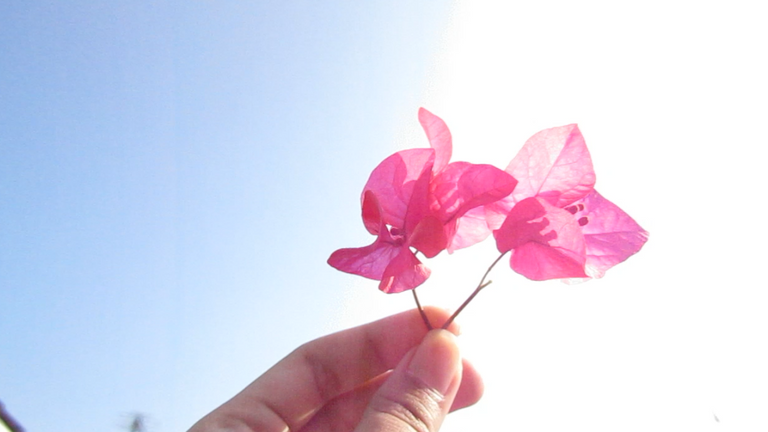 It is a genus of thorny ornamental vines, bushes, and trees belonging to the four o' clock family, Nyctaginaceae. It is native to eastern South America, found from Brazil, west to Peru, and south to southern Argentina. https://en.wikipedia.org/wiki/Bougainvillea
I am not sure where the idea came from. She took photos of the flower on her left hand. She took the sky as the background. She had good intuition in her photography to take beautiful backgrounds.
The sky is blue on the right side and white on the left side. That is why I rate her work as amazing intuition.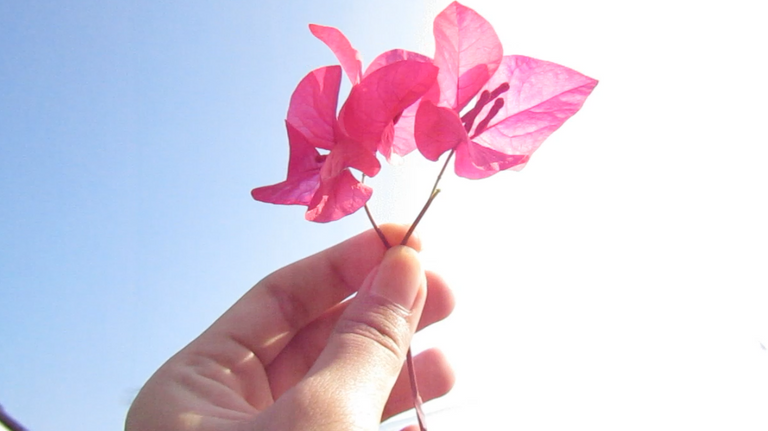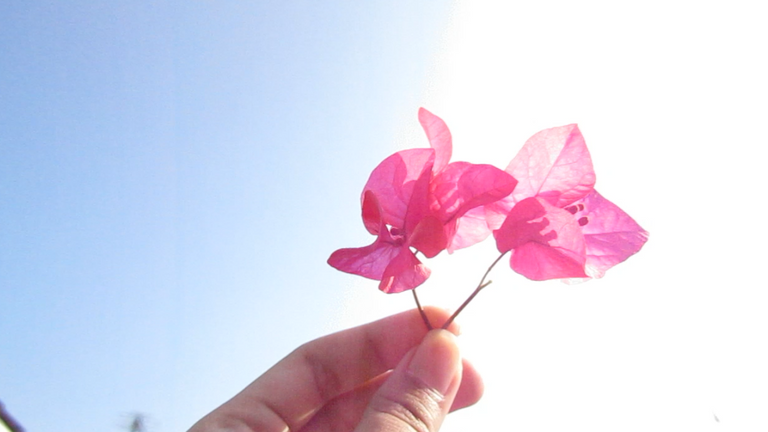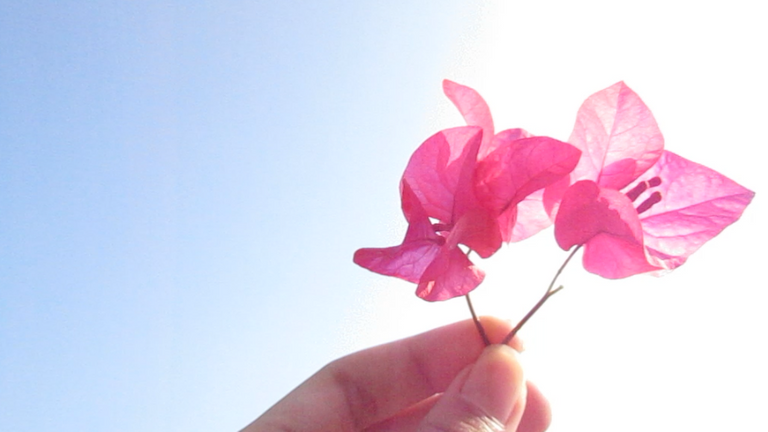 Thanks for reading, I hope you enjoy my photos.
---
---