Hello community, I enjoy film photography and writing. I hope you enjoy this first piece of mine that I am posting.
This is a triple exposure shot on my Minolta SRT101. Comment if you can spot the three exposures!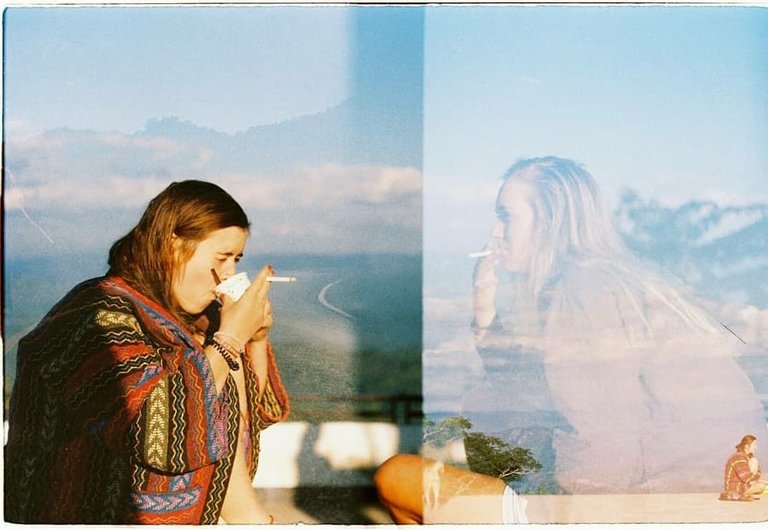 This photo was taken in November, 2018 somewhere in the hills of Thailand. These are two very dear friends of mine. They fell quickly in love and were engaged before they even asked each other. The summer of 2020 brought big changes as time and space separated the two lovers. Covid 19 has infected more than just the lungs. The engagement ended last week and this photo brings a sharp pain of nostalgia.