Just my thoughts and my photography (sunrise)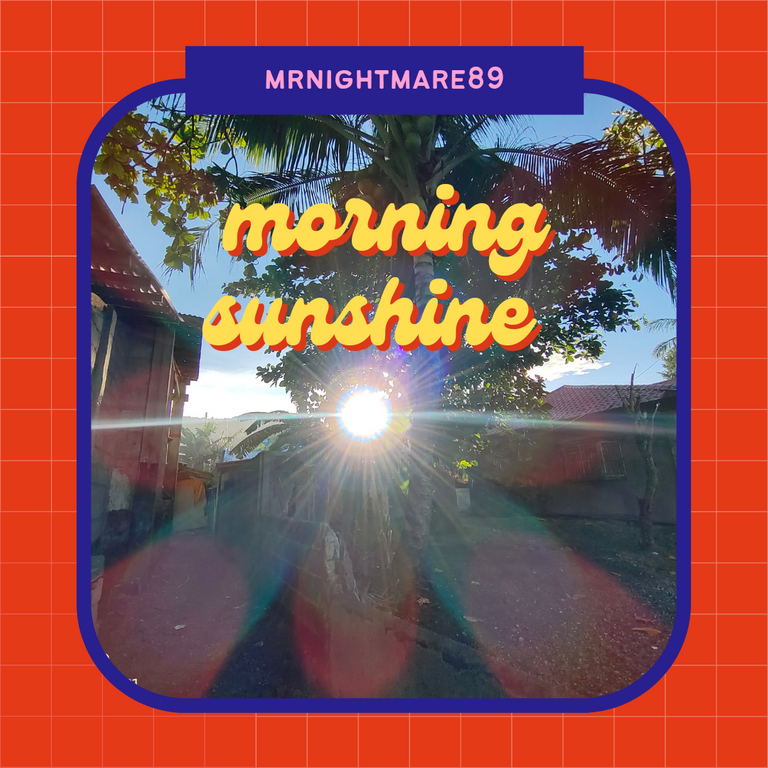 It feels good, right? To wake up early in the morning, seeing the beautiful sunrise while blinding our sights. Yes, it feels amazing as we slowly feel the rays of the sun rinsing our bodies. All of a sudden we started to feel energetic like we want to start moving to make the plans in our life happen. Well, thanks to that sunshine because it gives us positive vibes.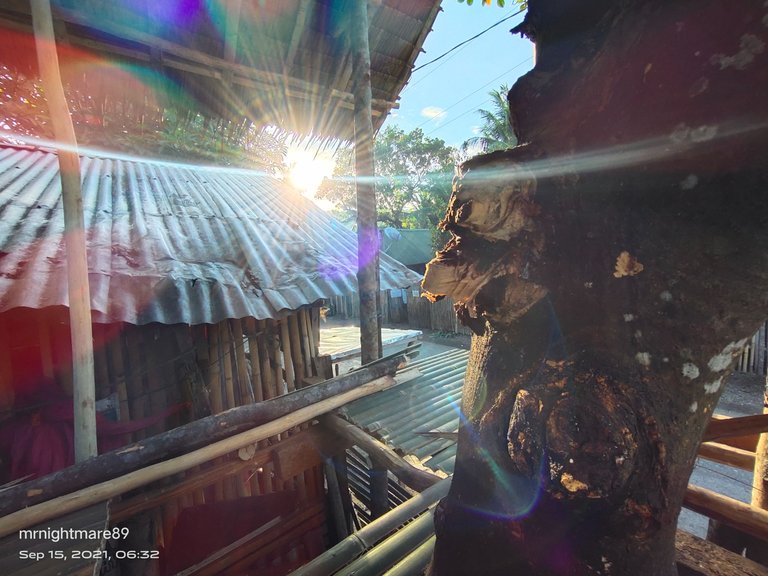 It's early in the morning and unexpectedly I'm thankful for life. Who wouldn't I when I felt delighted for another life and to be able to see this beautiful scenery?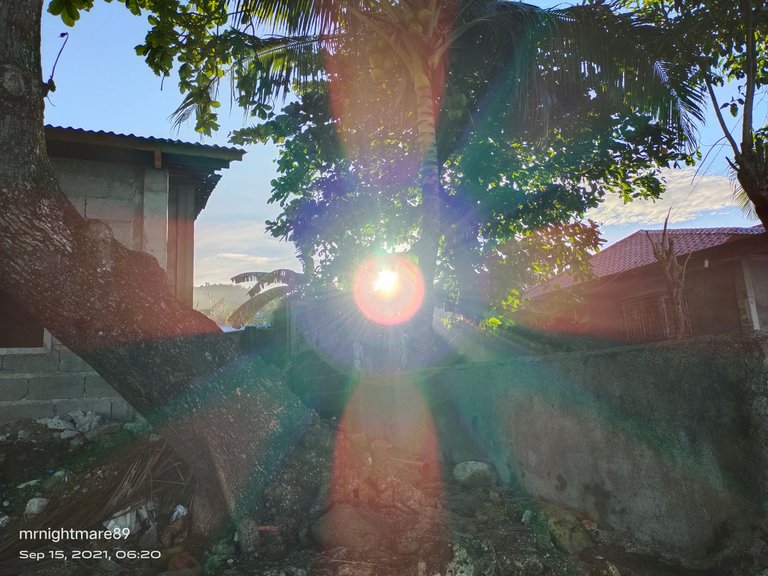 It was early when the sunlight blinded me. I faced the mountain where the sun slowly showed up. I was liking it and it's the reason I was curious what kind of beauty it could have through images. I was surprised, no, I was stunned by its beauty when it was hiding in trees and only its light passed through.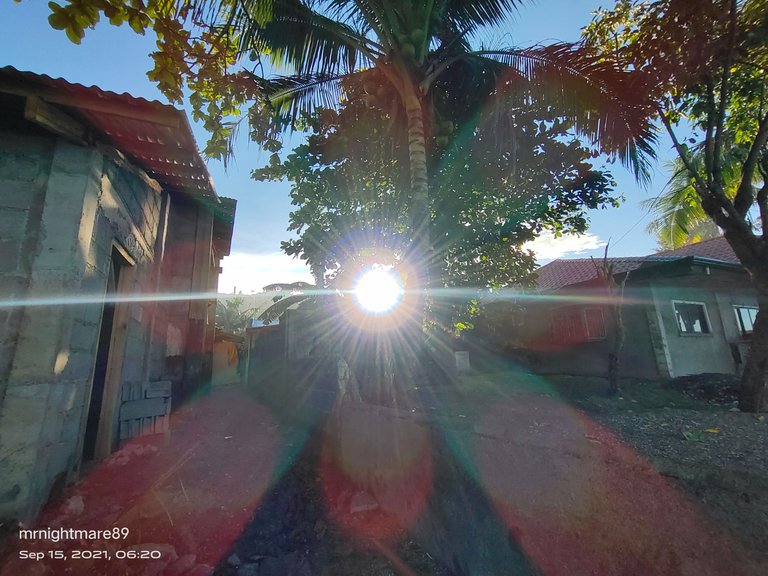 I wasn't satisfied. I was asking to see more beauties after seeing one. I thought it could entertain me more as I never stop taking shots until I was.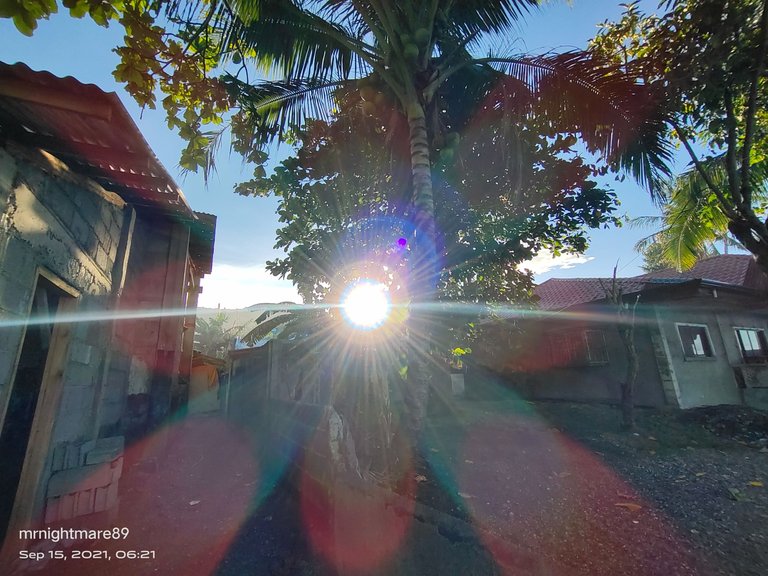 It's not always to see such beauty from the sun itself. It's not easy to stare at because of its sparkling lights. Also, it's hard to stand watching the sun when it will burn your skin. However, this time was different because the sunlight didn't bother me. Hence, it joys me to experience this kind of beauty.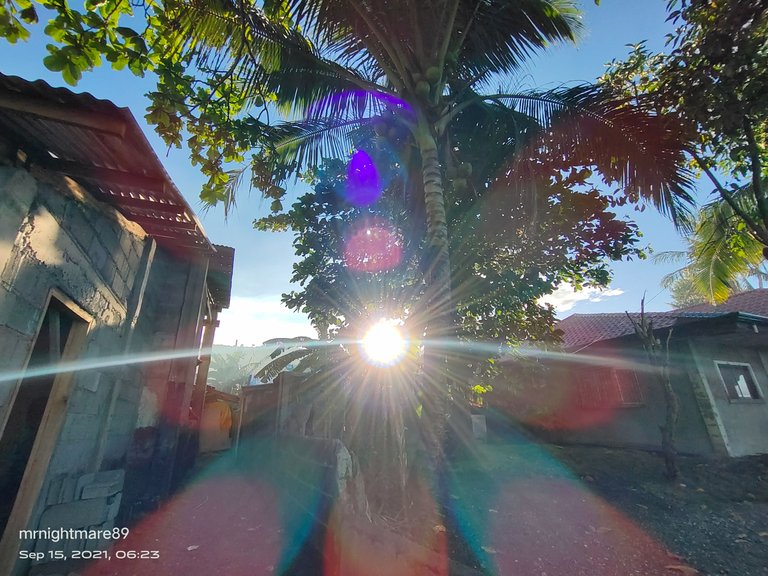 That's why we should not hesitate to go outside early when we wake up. Don't waste the chance the benefits of the sunrise will be given. Physically and mentally, it feels great.
(no edit)
Thank you for reading
All content is my own unless otherwise noted
If images are being recycled, I just found it fitted to my article.
ABOUT ME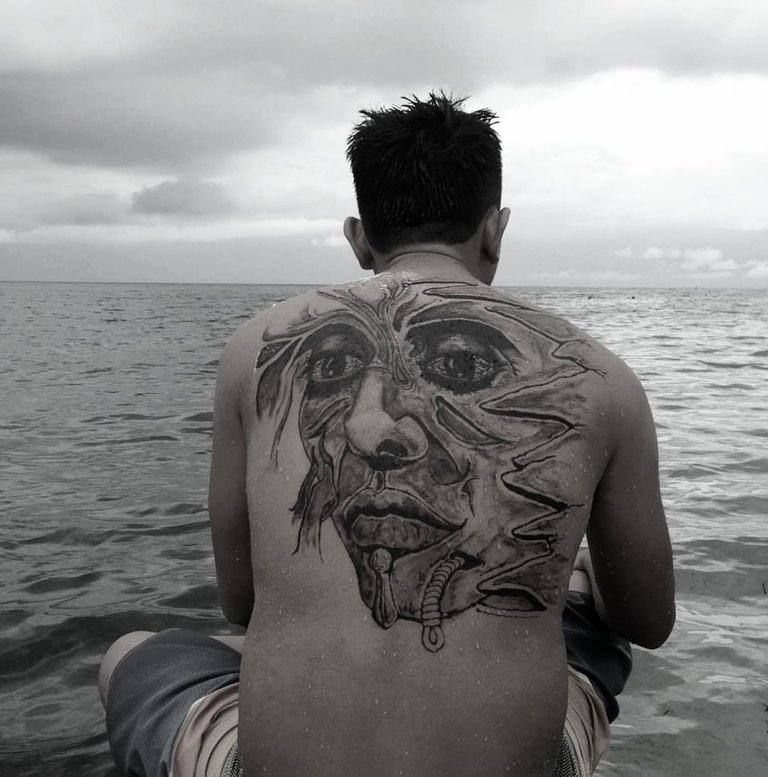 Paul is the name but prefers to be called mrnightmare that feels like living in the dream. A country boy and a dreamboy (dreamer) who likes to stay in a small village even though it means abandoning the future to become a seaman. The passion is writing but not sailing in the vast ocean. Don't wonder if the face will not be shown, this is better where the words can flow smoothly. Come, have fun with me talking about life events and random activities. It's fun to learn about life, don't hesitate, let's figure it out as we continue enjoying staying in this world.

---
---