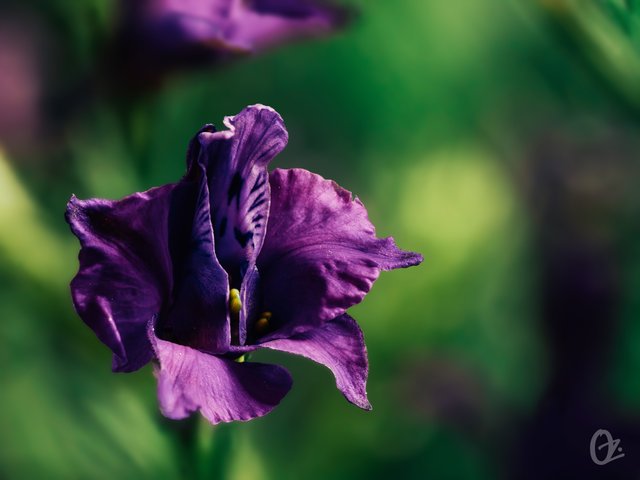 Yesterday @vesytz brought some wildflowers at home and then shoot them with her pancakes. Thought it will be a good focus staking test with Zerene Stacker software that saw from @brianhphotos (check his profile and you will find lots of great photos ) use it with really amazing results.
The first photo was stacked from 34 images.
---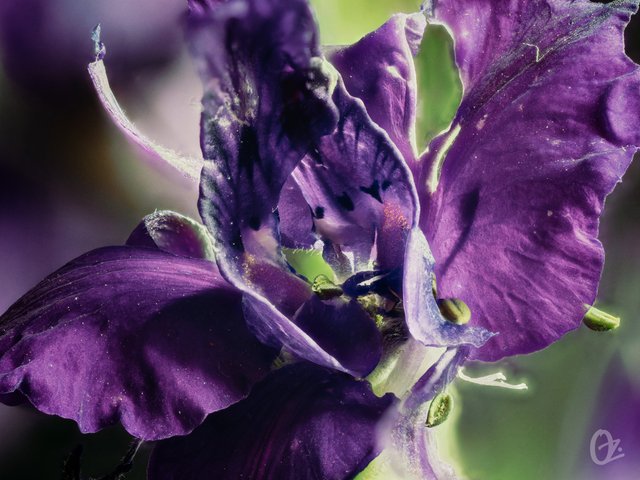 stack with 60 images
---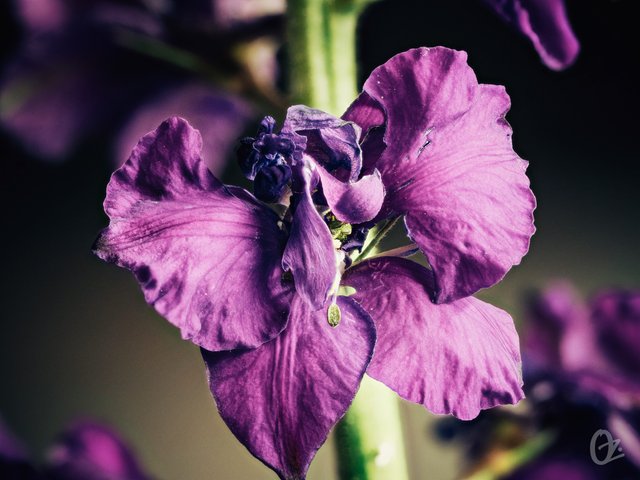 stack with 30 images
---
I should make more tests to master the technique and see how to get better results. And here is the Larkspur (Consolida orientalis) fill size in a jar.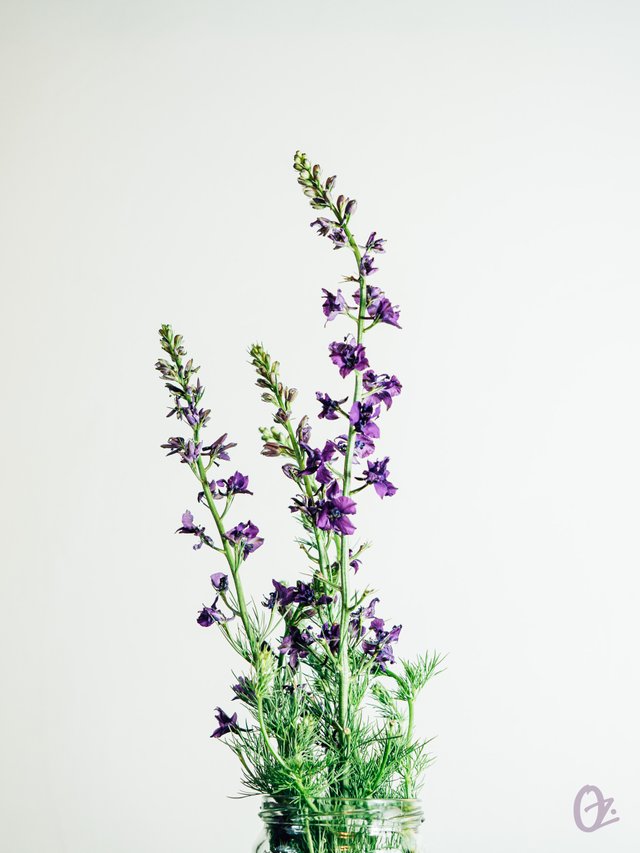 ---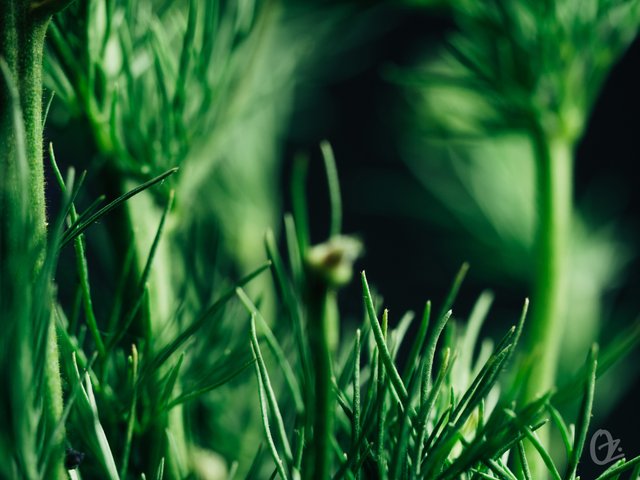 And the leaves up close
---
All photos are made with
| Camera | Panasonic Lumix GX8 |
| --- | --- |
| Lens | Olympus M.Zuiko Digital ED 60mm f/2.8 Macro |
| Lighting | small led panels |
And the first 3 are stacked with Zerene Stacker (There is 30 day trial period, so you can give it a try if you like to)
---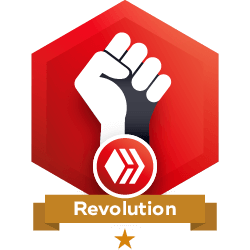 ¡Viva la revolucion!

---
If you are not yet part of the Revolution, it is still possible to join us. Read this post to learn how.
---