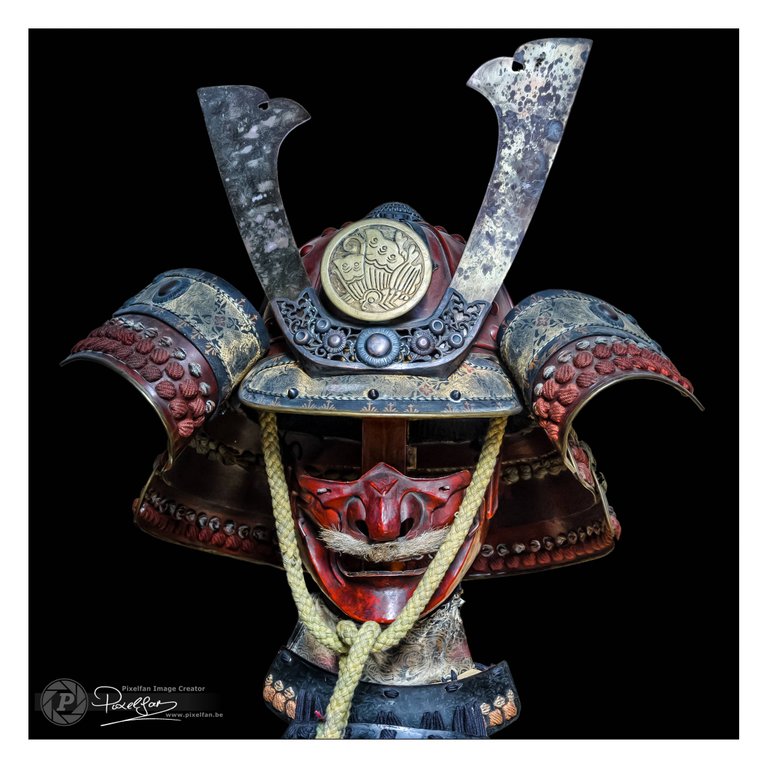 ---
Well, it was actually the intention to make a color splash from this photo. I was convinced that a black and white version with a hint of red would have given a great result ...
But ... the longer I worked on it, the more I felt like HE didn't agree. The grin gradually turned maniacal, the look in his absent eyes murderous ...
In the end I didn't take any chances and left him as HE was. I just removed the background and turned it into a black one. That way his colors came out much better and ... HE seemed to like it.
How do I know? Well, don't you see him smile? Yes, yes, I know. HE has no lips. But you can clearly see from the shape of his beautifully shaped mustache that he is enjoying it 😉
---
You liked this post?
Right you are 😉
Just follow me here to make sure you don't miss any new work. As you can see below, you will be in good company... my 3 skinny friends are waiting for you 😉


BTW: I will not ask you to upvote my posts… deep down inside you know you have to 😉
Curious to see my other work?
Although I spend most of my time here, you can also find me in other places… just take your pick…