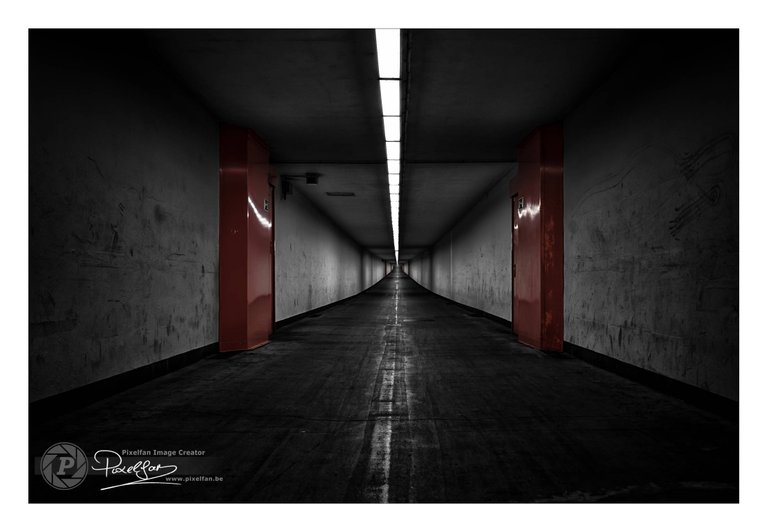 ---
After much doubting whether I would take the elevator, or maybe just the stairs, and finally after seeing the last one, taking the elevator ... I finally arrived downstairs.
And yes, this is it. The cyclist tunnel that connects the right bank of the Scheldt with the left bank ...
It is not very inviting ...
And the worst part is that now I have to start all over again ... the elevator or the stairs to get out of here? 😉
For those wondering what those red things are ...
The cyclist tunnel is actually at the same time an evacuation tunnel for the 2 car tunnels on either side. So those red things are emergency doors in case a serious accident should happen in one of those tunnels ...
But of course they are mainly a perfect practice object for my color splash adventures 😁
---
You liked this post?
Right you are 😉
Just follow me here to make sure you don't miss any new work. As you can see below, you will be in good company... my 3 skinny friends are waiting for you 😉


BTW: I will not ask you to upvote my posts… deep down inside you know you have to 😉
Curious to see my other work?
Although I spend most of my time here, you can also find me in other places… just take your pick…