my entry to '52 weeks' contest by @wwwiebe
( the initial post & rules , all 52 prompts, this week entry )
Week's prompt was: 'Orange', which is an immense field, as its quite a popular colour... and by the way its my favourite one, too! I have loads of pictures of orange objects, from lifejackets to persimmons, but today I bring you something very hot and fresh.
:P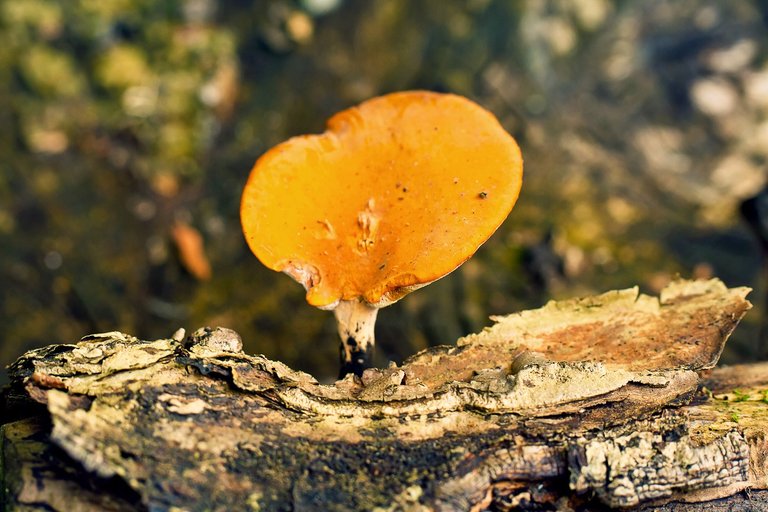 taken with Canon 350D +Tamron 60mm
Nature itself provided me (before today's breakfast) a proper object for the current challenge week. This tree mushroom of an unusual orange-brown shade I found in the morning in the gutter on a piece of log. Isnt this thing called a destination? You grew not in vain, my friend! Now hundred of folks (i.e. two hundred of eyes) will see you, instead of nobody, instead of living just for a decomposing into a soil.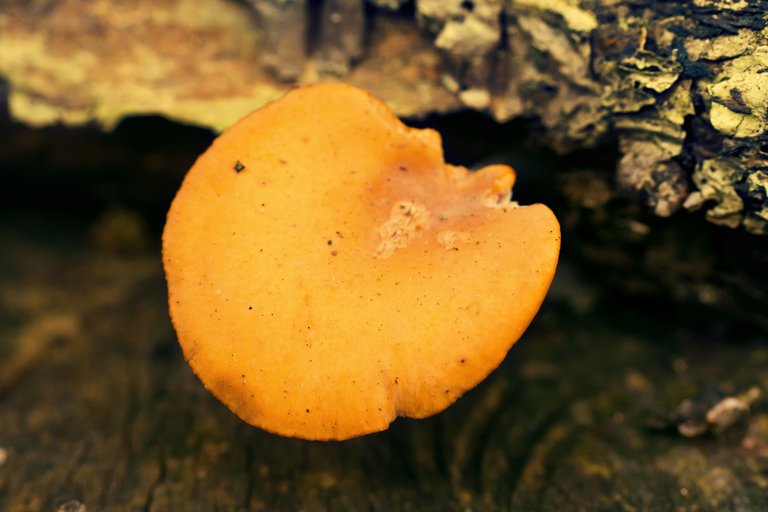 Fantastic luck... and fantastic entry!
Now one may say its straightforward and not creative at all. Fair! But you should not be creative 24 hours in a day, right? sometimes you need to do the plain prosaic things too, right? And it would be really stupid not to pay attention to the signs of heaven and the gods and spit on them. So I obey and share what heaven sent me.
PS > I really enjoyed shooting it from different angles, and made a solid folder -- will share more pics in the future, after focus stacking.