Why do we love to work as kids and then we grow up and we don't want to do it? [ENGLISH&PORTUGUESE]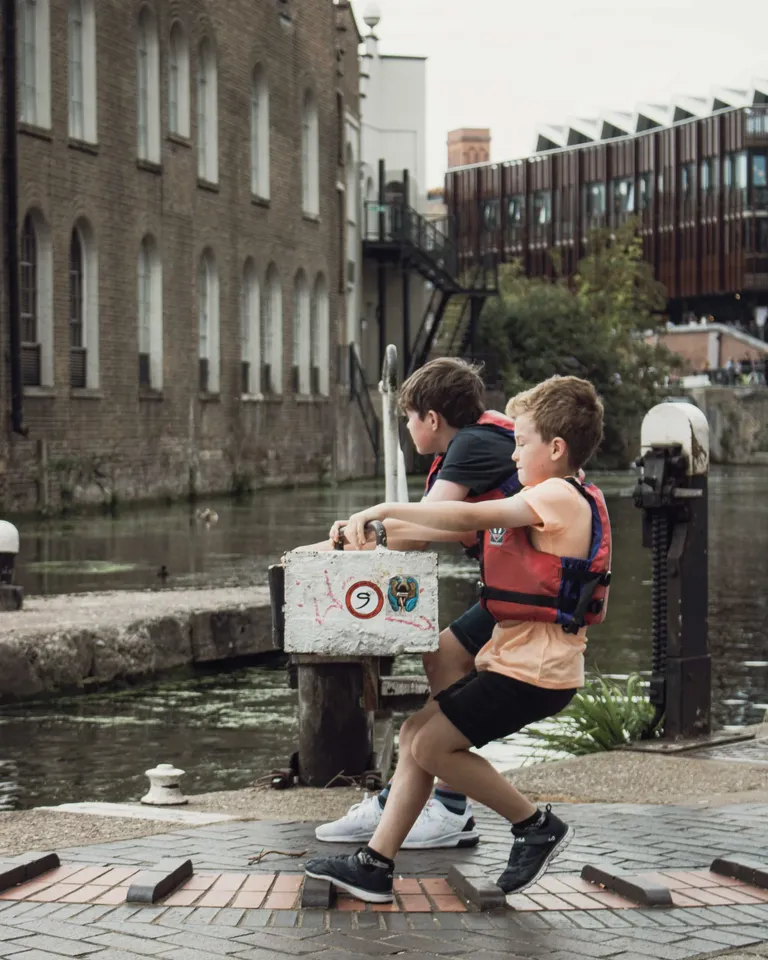 Kids will be kids
So excited waiting to make the action happen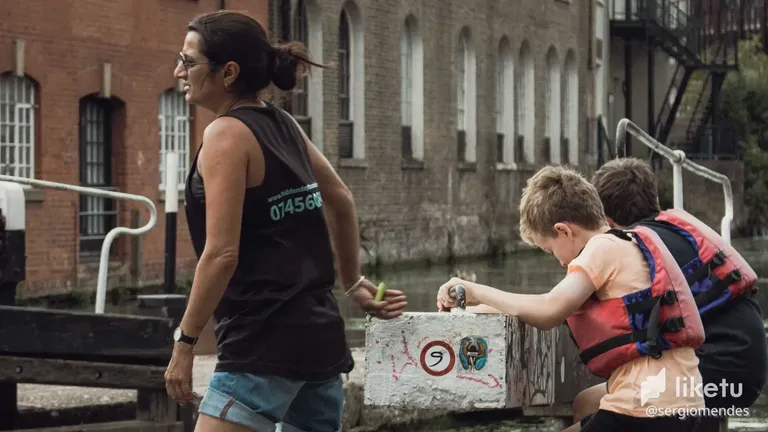 This is the lady that was trying to help them and they did not wanted it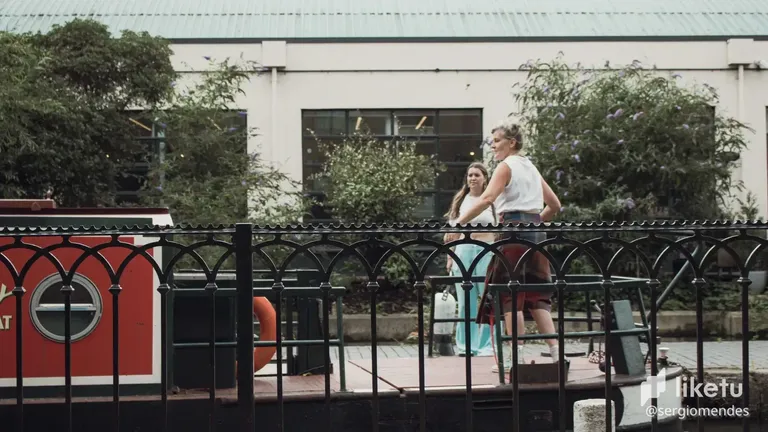 The narrow boat is now in the centre and ready to go low.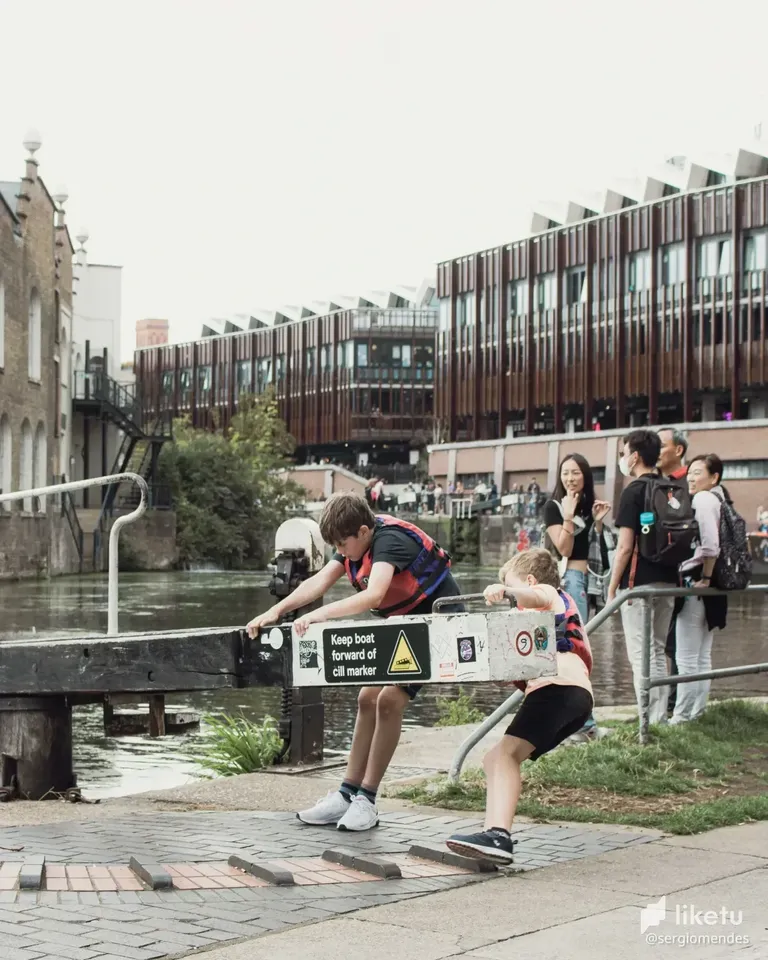 Time to close the doors and let the water out on the other side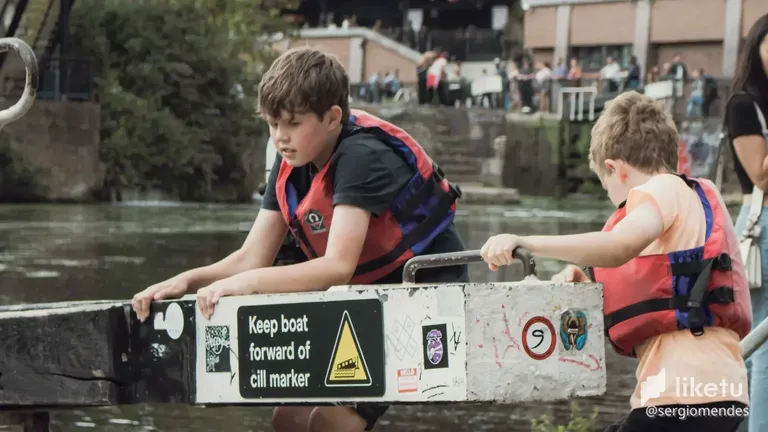 And this simple act got them so happy.
[English]
The Human brain is so funny
I don't know if you have noticed. Even when you think about yourself but there are a lot of works and tasks that if we try to avoid as much as we can as adults and definitely we would not volunteer ourselves to do it. But as children we would be the first ones asking and volunteering to do this type of tasks.
I thought about this while I was having a break on my photography walk and saw these two kids really eager to leave the boats to go and open and close the barriers so the boats can keep their travel down the canal.
In case you don't know what I am talking about I will leave you here a little information about it.
Here's and educational video on how these canal doors open:
So even on my "break" in this photography walk I was able to capture some cool photos.
---
Get Your Free Trial and Listen to your favourite book

CLICK TO GET YOUR FREE AUDIOBOOK
---
[PORTUGUESE]
O cérebro humano é tão engraçado
Não sei se você percebeu. Mesmo quando você pensa em si mesmo, mas há muitos trabalhos e tarefas que, se tentarmos evitar o máximo que pudermos como adultos, definitivamente não nos ofereceríamos para fazê-lo. Mas como crianças seríamos os primeiros a pedir e voluntariar-se para fazer este tipo de tarefas.
Eu pensei nisso enquanto estava fazendo uma pausa na minha caminhada fotográfica e vi esses dois garotos realmente ansiosos para deixar os barcos para ir e abrir e fechar as barreiras para que os barcos pudessem continuar sua viagem pelo canal.
Caso você não saiba do que estou falando vou deixar aqui algumas informações a respeito.
Aqui está um vídeo educativo sobre como essas portas do canal se abrem:
Então, mesmo no meu "pausa" nessa caminhada fotográfica consegui capturar algumas fotos legais.
---
Faça seu teste gratuito e ouça seu livro favorito

CLIQUE PARA OBTER SEU AUDIOBOOK GRATUITO
---
For the best experience view this post on Liketu
---
---