I have already shown you this park - the largest in the city of Dimitrovgrad. But I kept this section for last. Because this is my favorite section, and it was the reason I visited this park on that hot day a few weeks ago.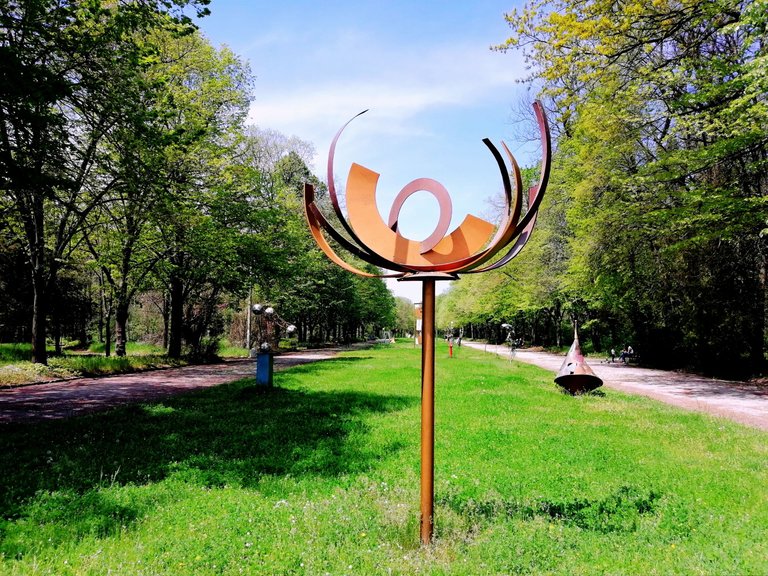 Because photography of architecture and art are my greatest passions, and that day one of those passions was satisfied, completely.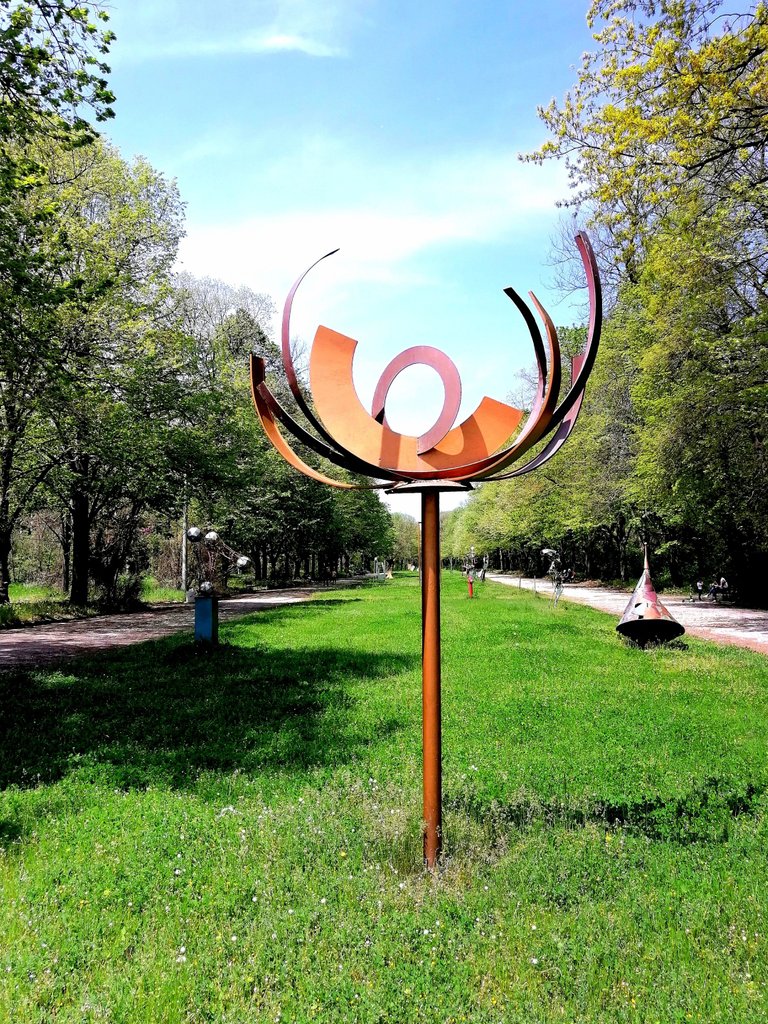 At first glance, this alley, this art section in the park does not look very good. It is neglected, as is the rest.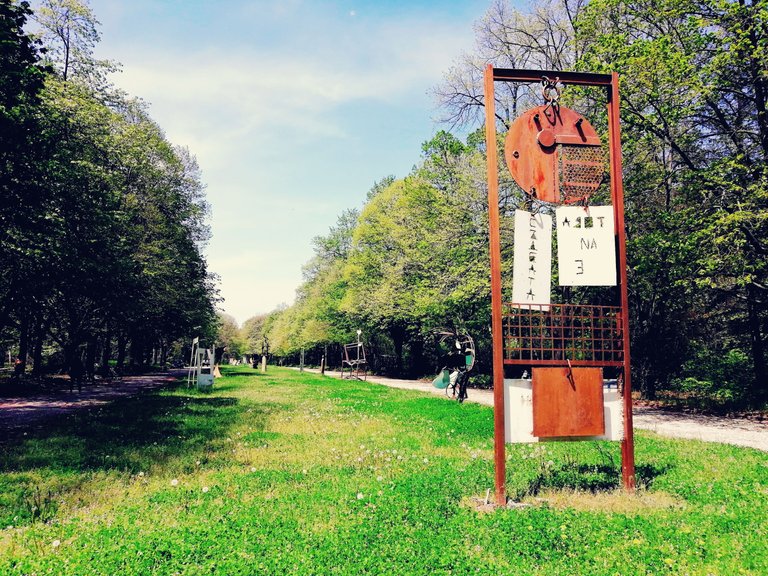 I understand the municipality. When there is no means of subsistence, people do not need art. Besides, I was here when these pieces of art were refreshed / renovated. This was in 2017. And given that they themselves were created and placed here in 2015 and 2016, it is normal in 2021 to look like this.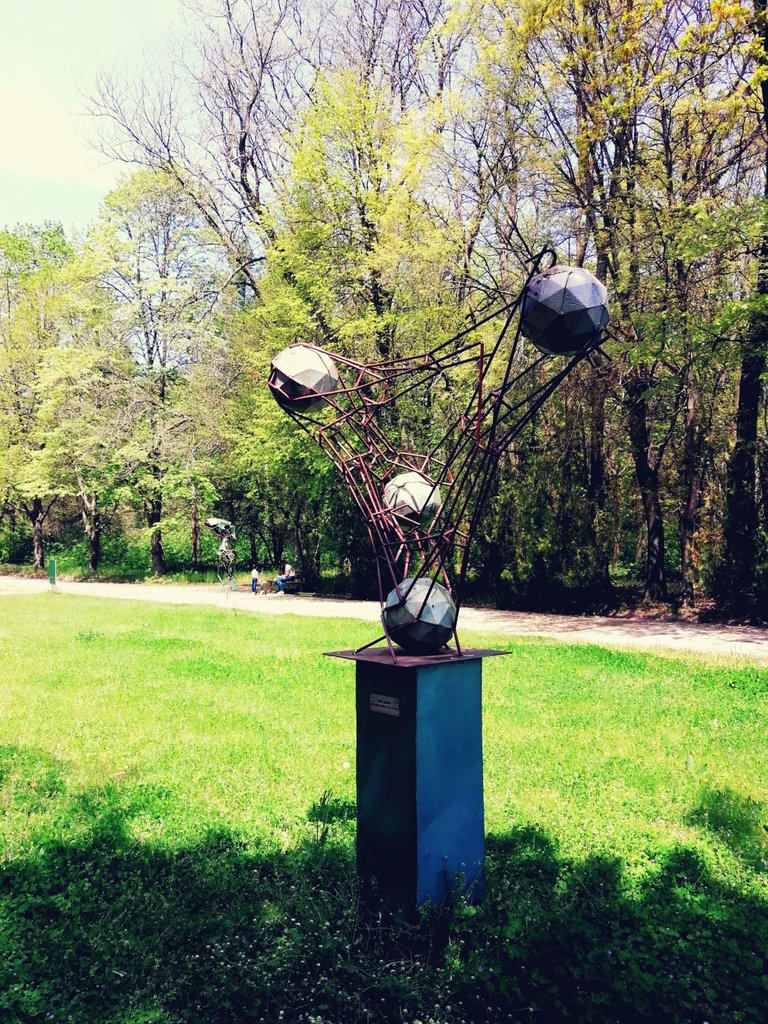 On the other hand, these plastics are made by students from scrap, intentionally or unknowingly, so that over the years the lack of maintenance is not noticed so much.
The art piece above is called "Everything Can Happen".
And here is the time to say that the sculptures and the exhibition are inspired by the verses of the poet Penyo Penev, who died too early, and the communist history of the artificial origin of the city, which is not currently the subject of this post. But it is important to mention so that this art can be understood. Because these are not particles of just incomprehensibly created things, inspired by the free flight of the imagination. They have a reason, a meaning and a history, each of which is very sad.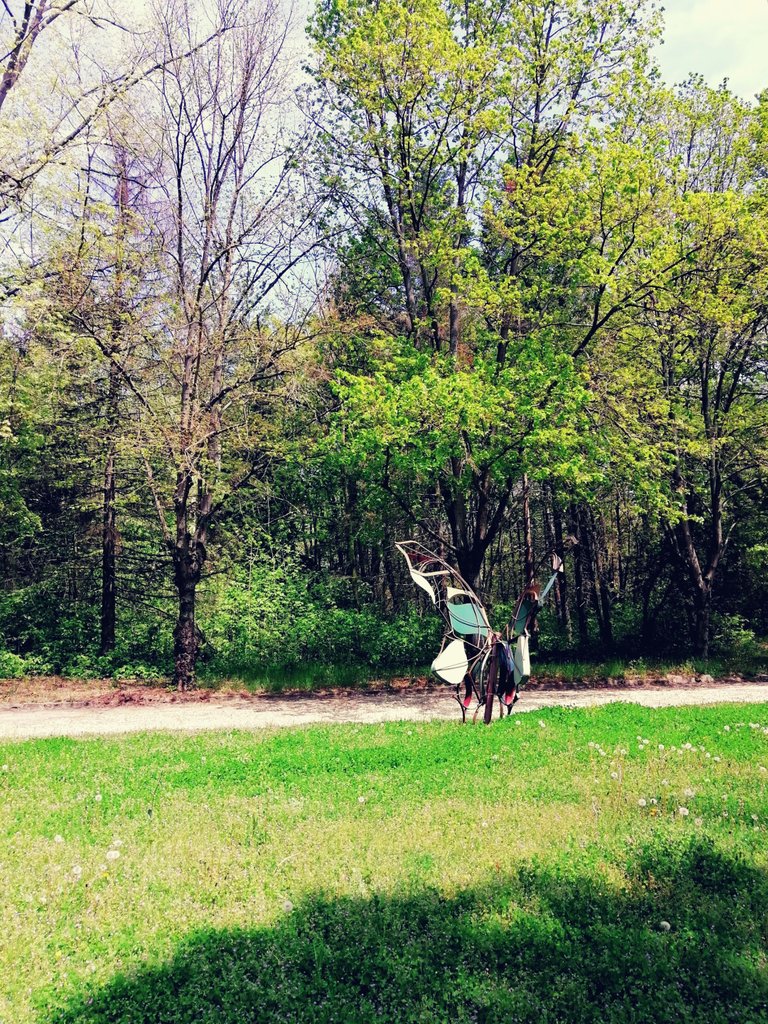 There is a beautiful butterfly over there.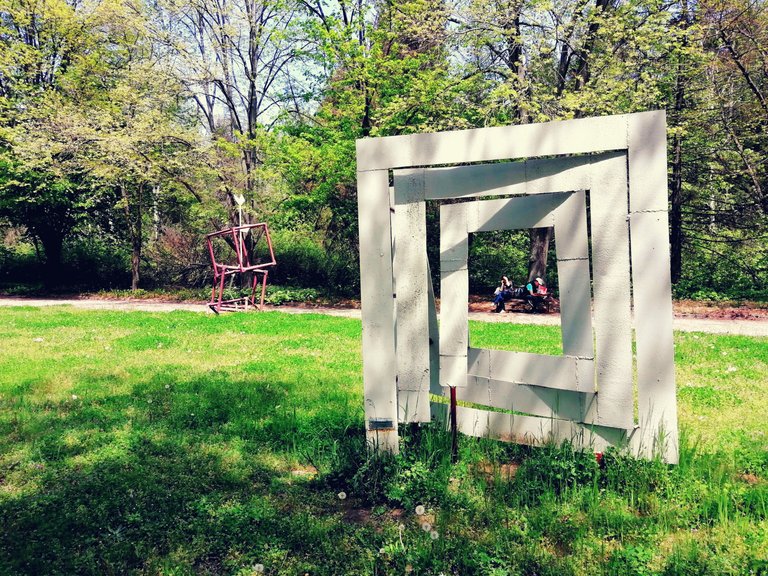 "Pages", used as a frame to capture people sitting on the bench opposite.
Do you think that local people notice this art, these wonderful creations of young artists, this wonderful allegory, this symbolism?
No. I don't think so.
And that's why here again comes the role of the outsider, the tourist, the visitor ... the one who has a profile on the Hive blockchain, if you will.
Because figuratively speaking, we are the ones who are spreading information and knowledge at the moment. Don't you think so?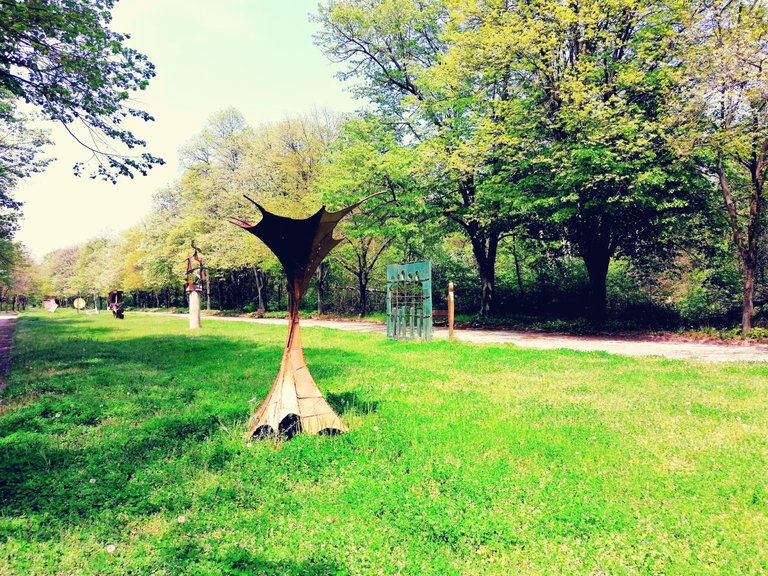 "Time"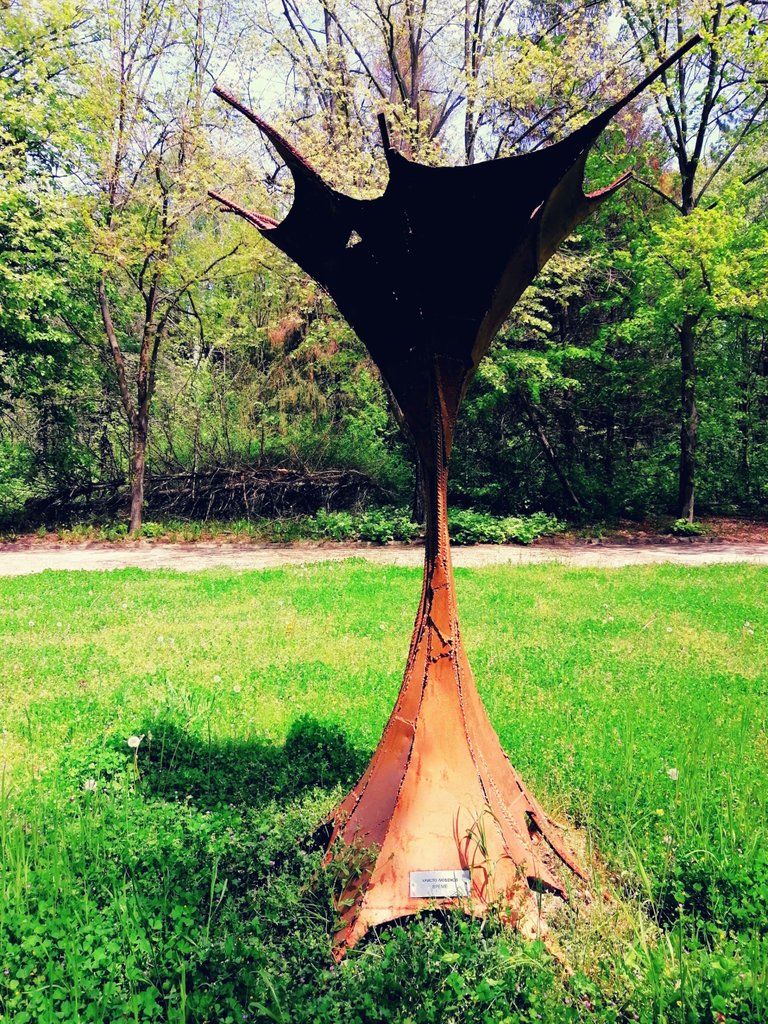 I don't think you even need a title here. The form speaks for itself.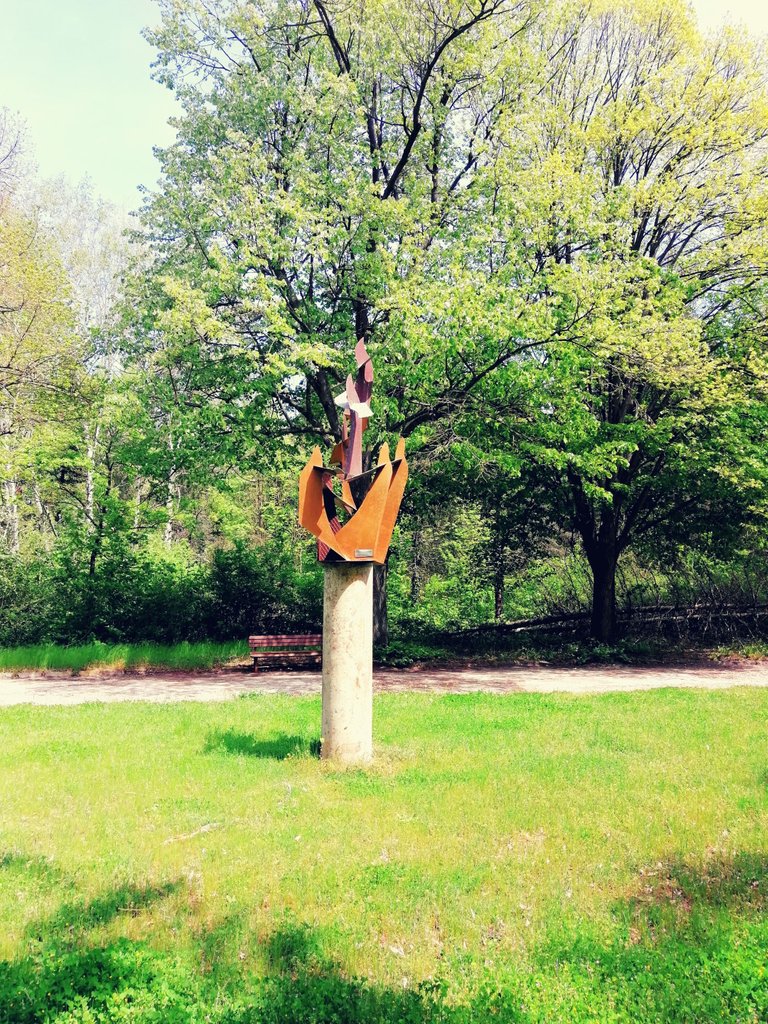 ---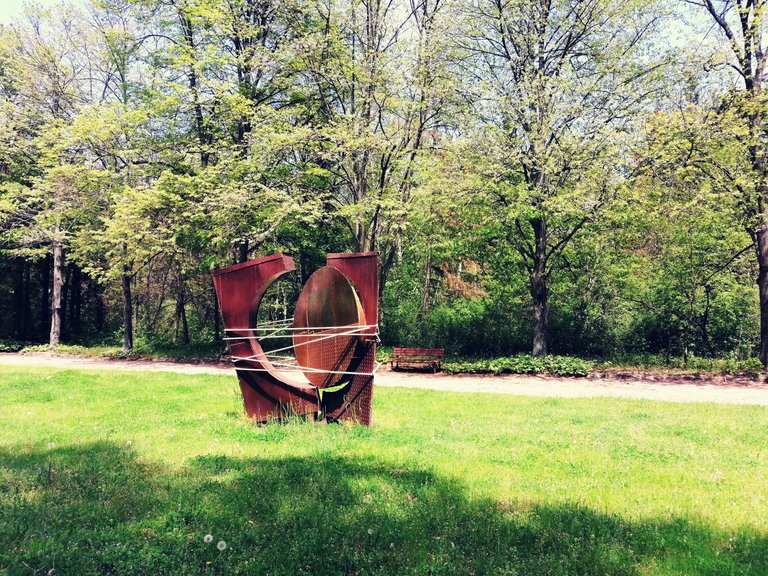 ---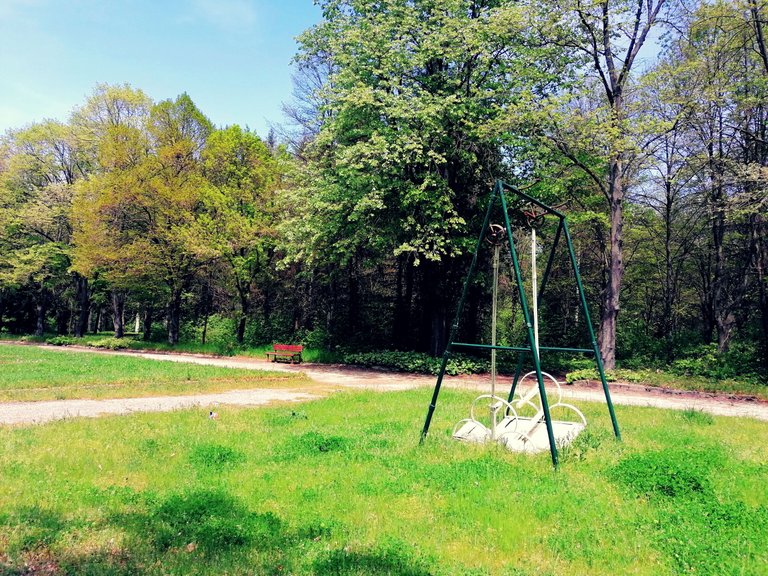 You know what? I don't think this is part of the exhibition. In my opinion, it's just a broken swing, but it fits perfectly into the atmosphere of this art alley with "broken" scrap masterpieces.
---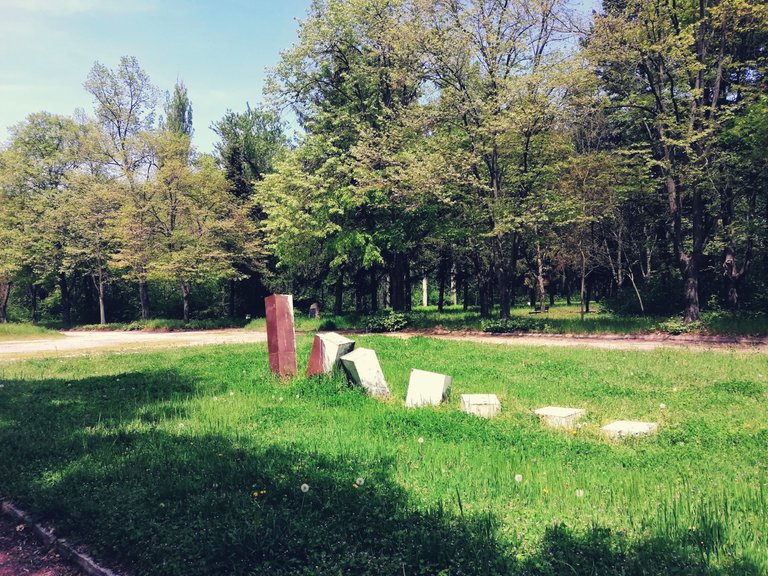 ---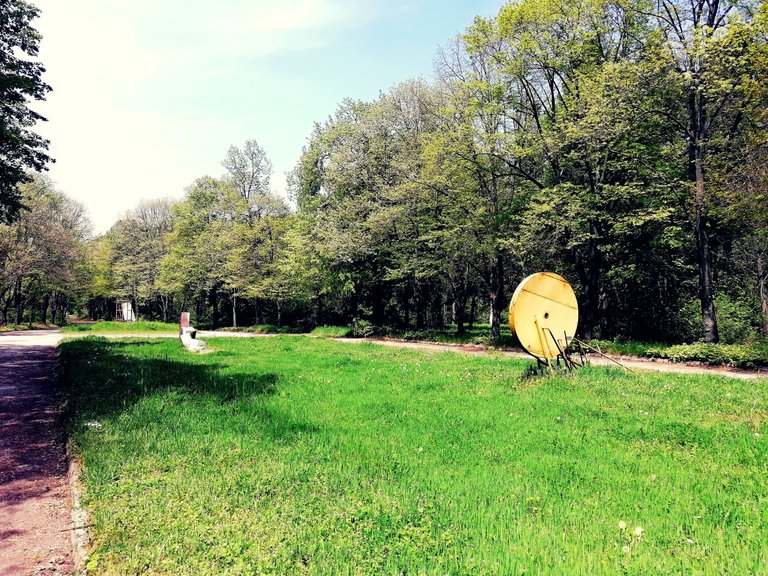 And here comes the turn of one of my favorites: a window with a curtain ... like that, in the nothing.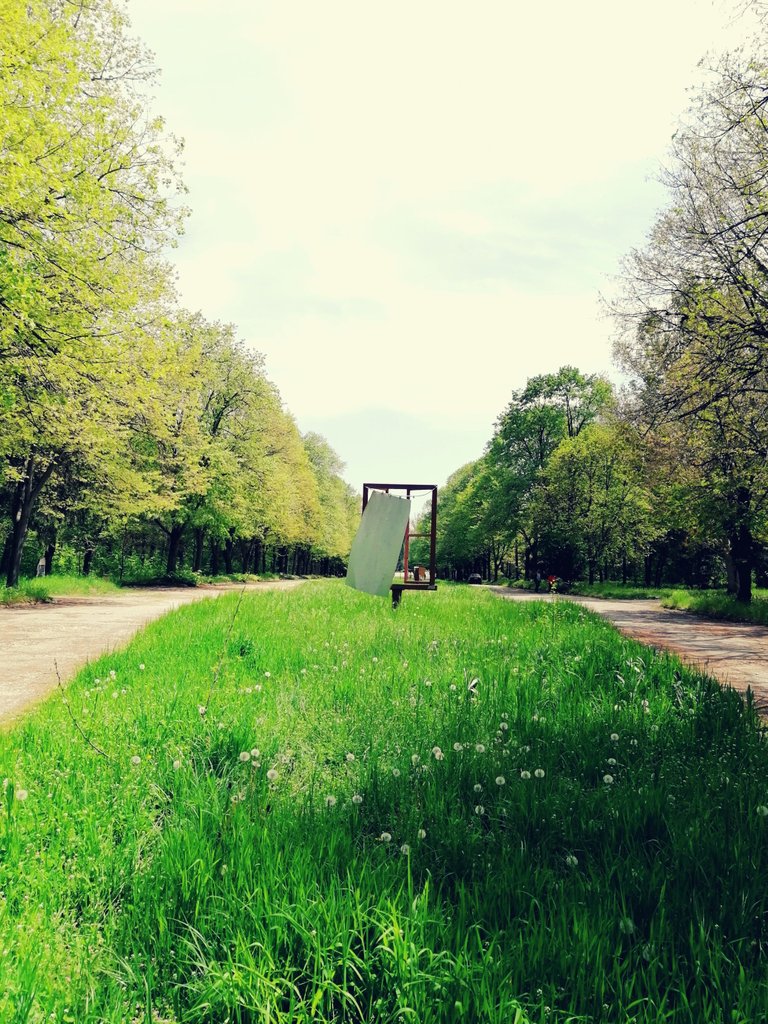 A few days ago I returned from a trip to the Bulgarian sea coast. I told you that I had a birthday, and this year, unlike the previous one, I decided to take advantage of the opportunities provided to me. There, at the sea, I saw and photographed several such doors in nothingness or windows in nothingness. And I think that such installations, sculptures or just ruins carry a special spirit of mysticism in themselves. And to go through such a door or to look through such a window brings its surreal magic. But also its danger.
Because, aren't these portals to another reality?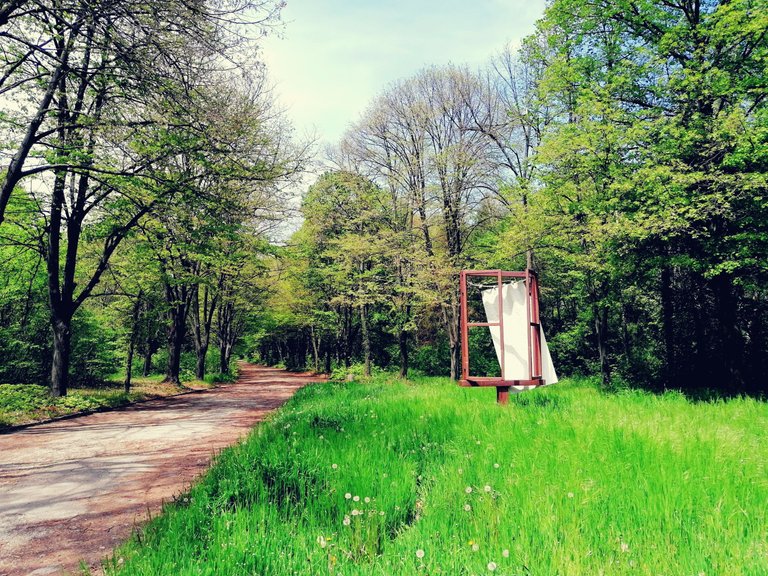 Well, I went through one such door set over the sea coast, and I'm still here.
But still ...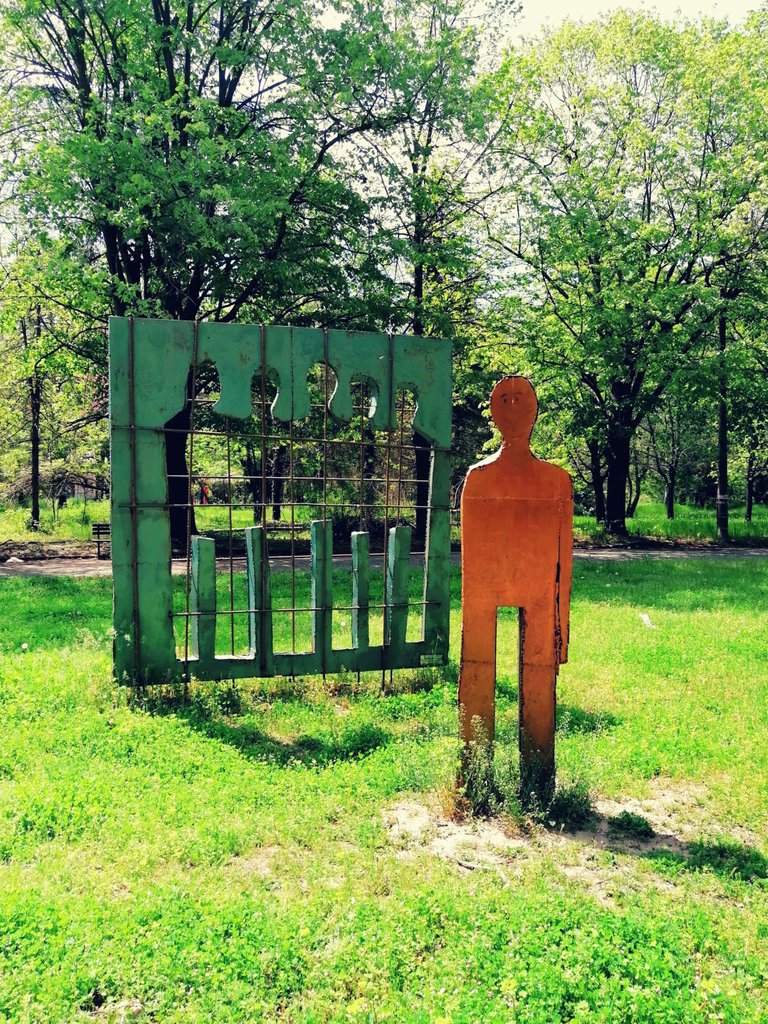 And here is the other installation that is my favorite, called "The System".
Because I consider it a virtue to stand aside and stand out from the matrix of the system. Which was not possible during communism. And here I can not say for sure whether my thoughts were expressed by the author in this work, or just the opposite - the matrix of many identical people who created the system of communism at that time.
"Construction Spring":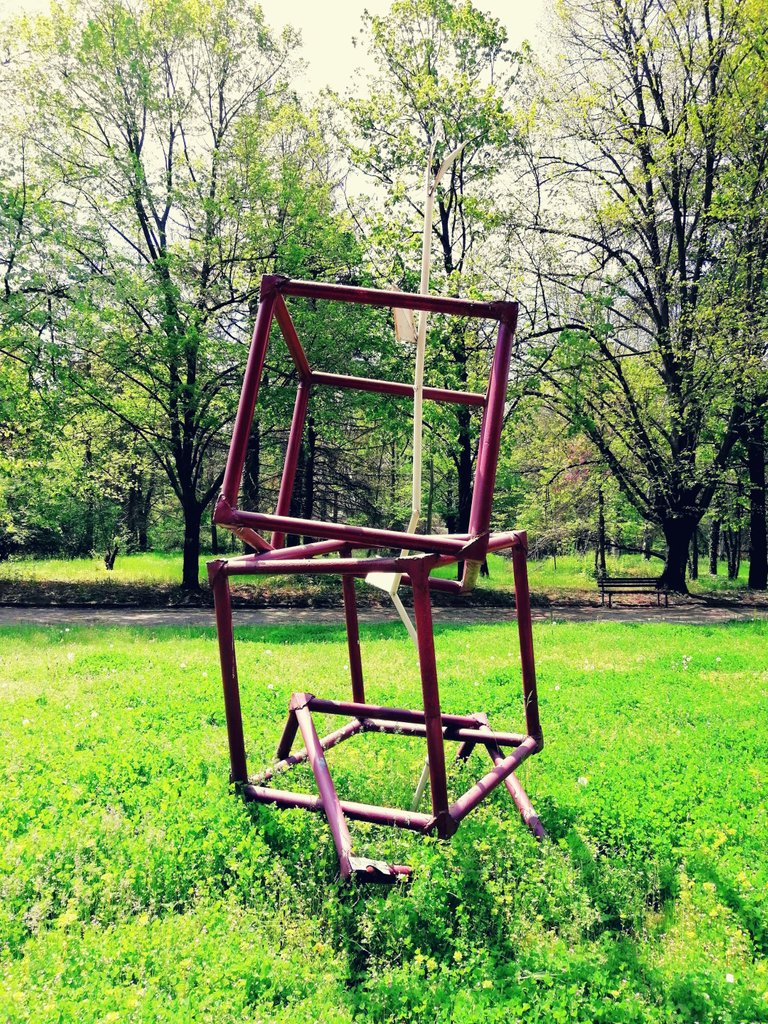 I told you that the idea of ​​the exhibition has a prehistory based on the history of the city, and it is very interesting. You can see a little about it here.
Well, the butterfly is not so beautiful, seen up close.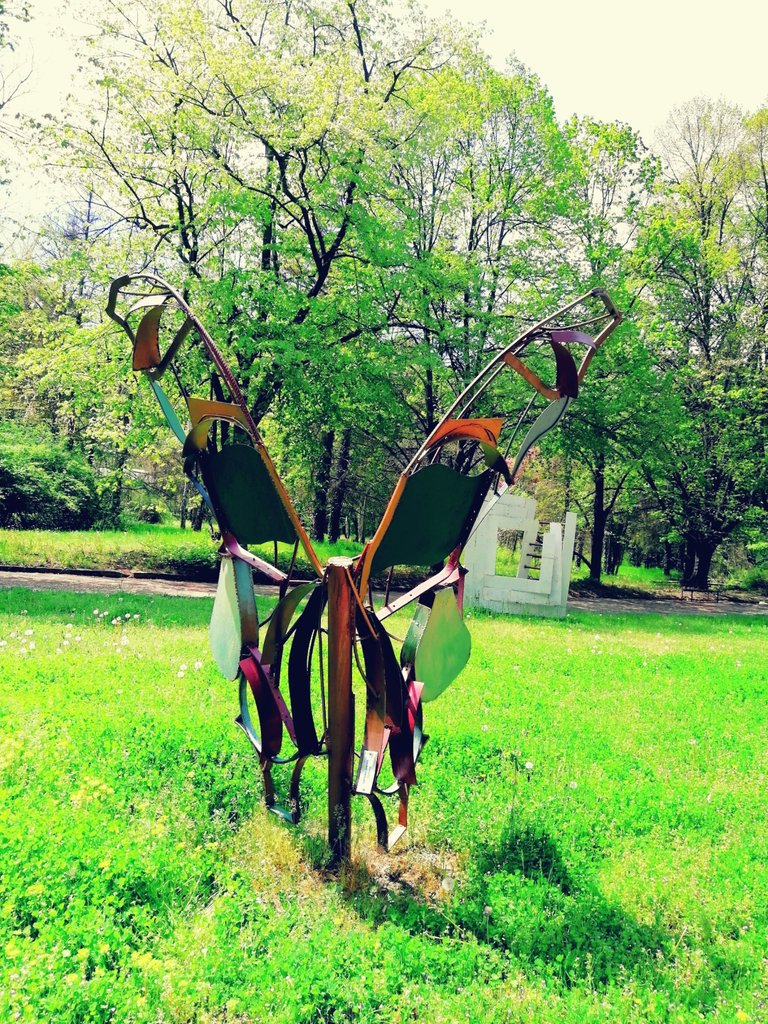 And do you know this creature? Because I know it very well. I've seen it in the movies. And I don't know what it has to do with this old, old history.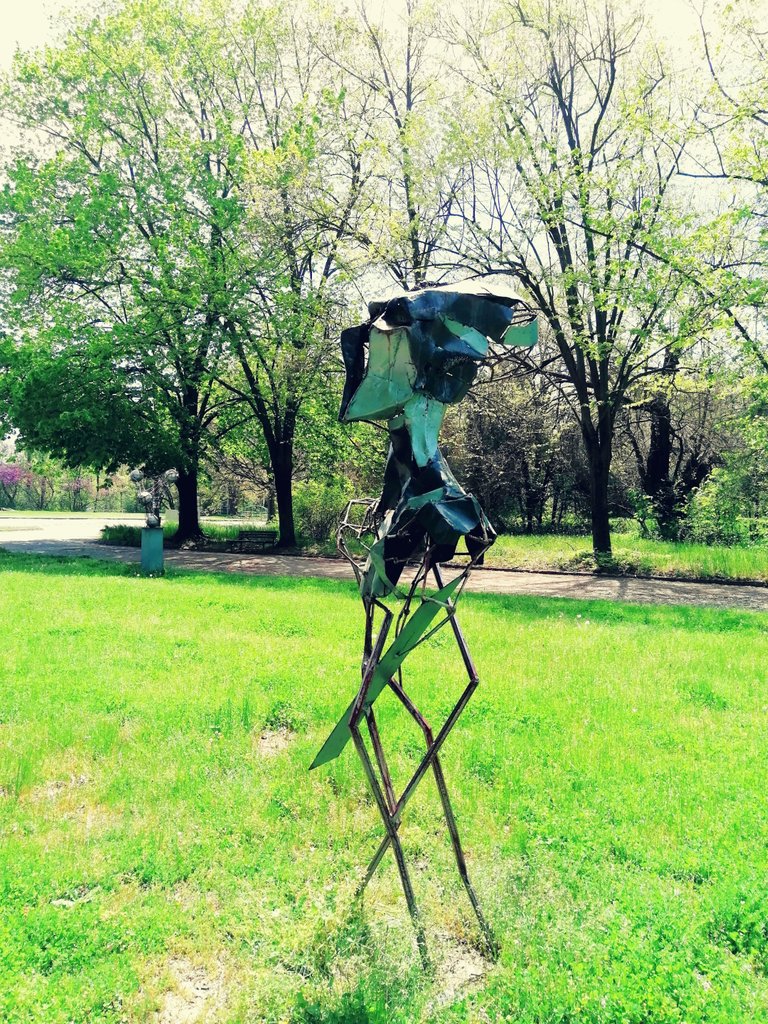 But this here ... I'll show you soon in another, much more impressive version.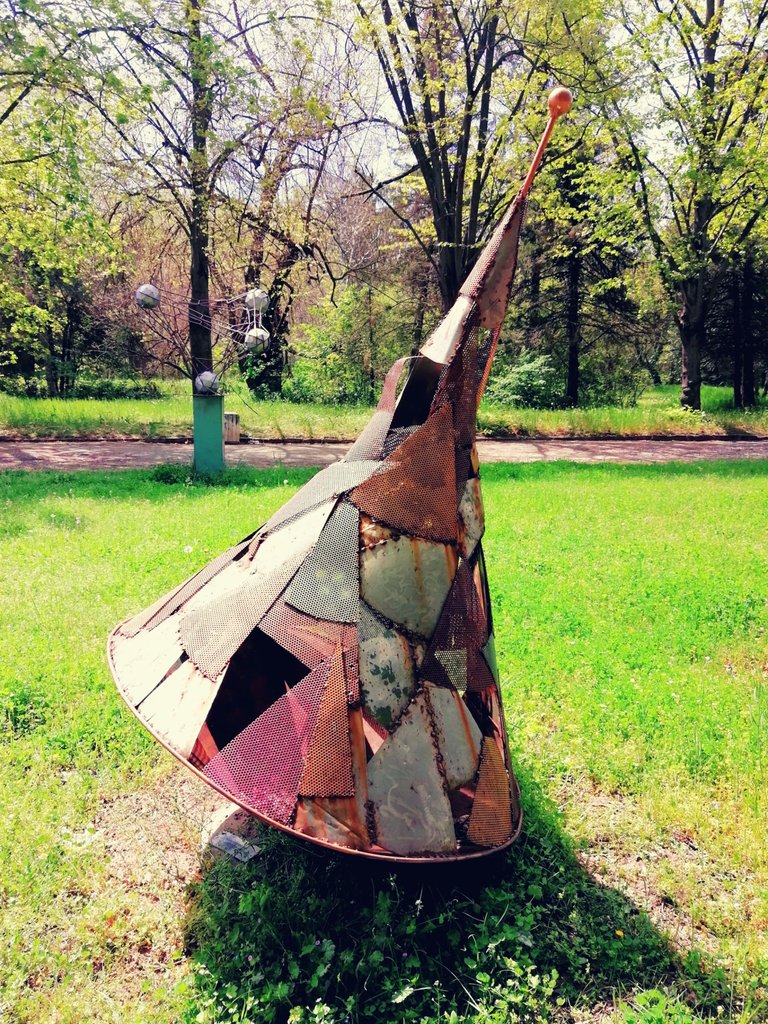 So, did I manage to get your attention? I would be happy if these masterpieces impressed you at least a small part of the degree to which I was impressed.
Because regardless of the availability or lack of money and support, art will live forever. Whether here or there and whether it is only on a piece of paper, or has already been realized materially, or will remain only in someone's head.
---
Copyright: @soulsdetour
---
| | |
| --- | --- |
| | Soul's Detour is a project started by me years ago when I had a blog about historical and not so popular tourist destinations in Eastern Belgium, West Germany and Luxembourg. Nowadays, this blog no longer exists, but I'm still here - passionate about architecture, art and mysteries and eager to share my discoveries and point of view with you. |