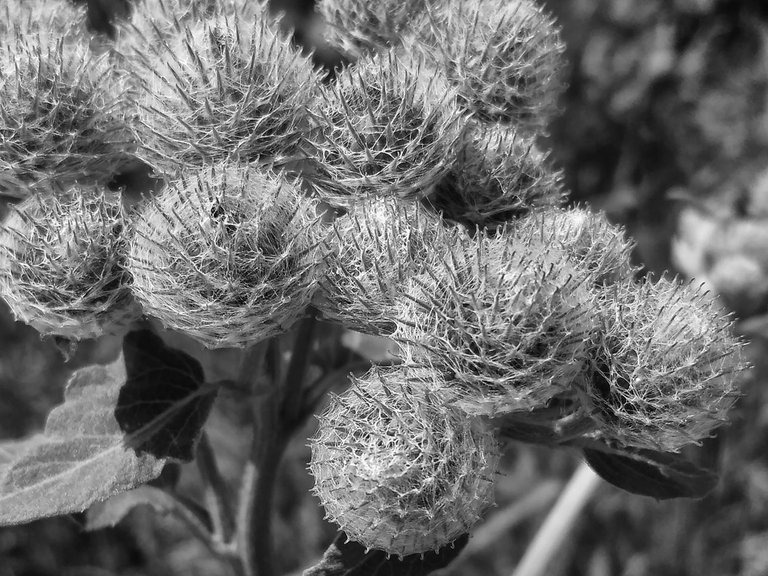 Isn't it beautiful? These are not roses, peonies, hydrangeas, but the most prosaic burdock. But what a delicate, exquisite drawing. It looks very graphic in black and white, when every spider web is clearly readable. Although the color photo is almost monochrome, only it is in shades of green, not gray. But if you look closely, you can see a modest purple flower.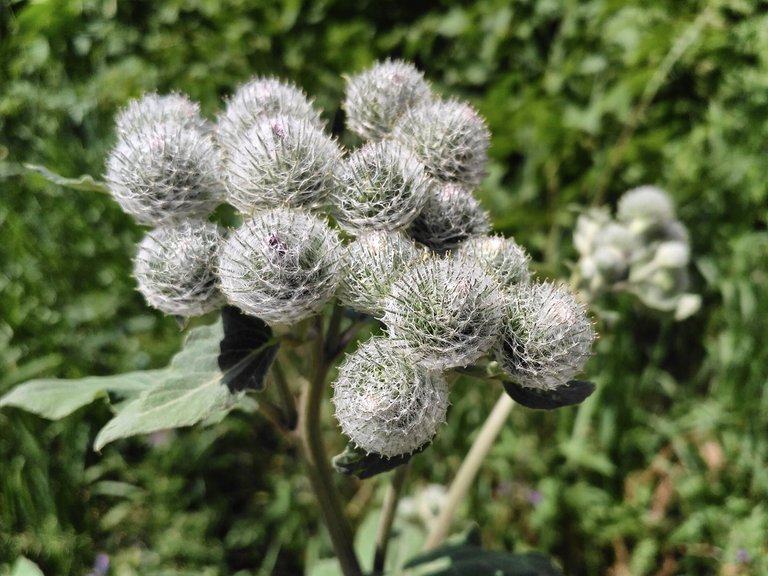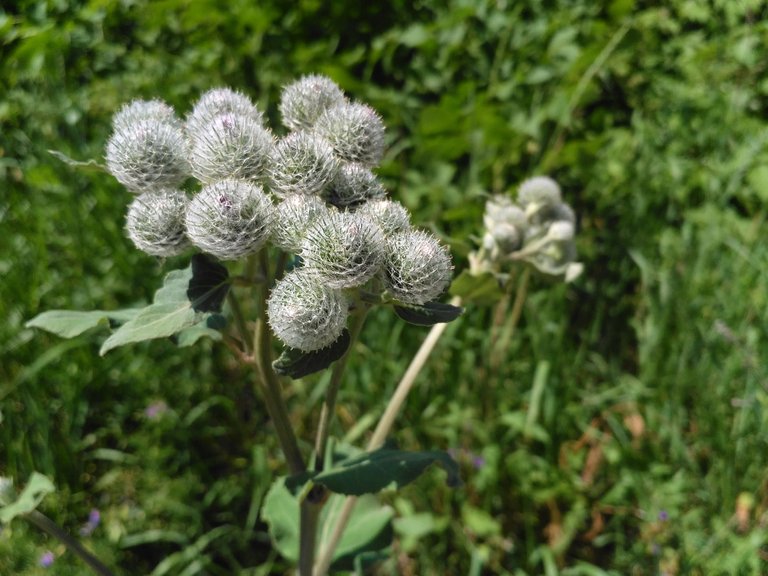 | * | * |
| --- | --- |
| Smartphone | Xiaomi Redmi 3 |
| Location | Saint Petersburg, Russia |
Location is written without any mistakes, the photos are really taken in the city.