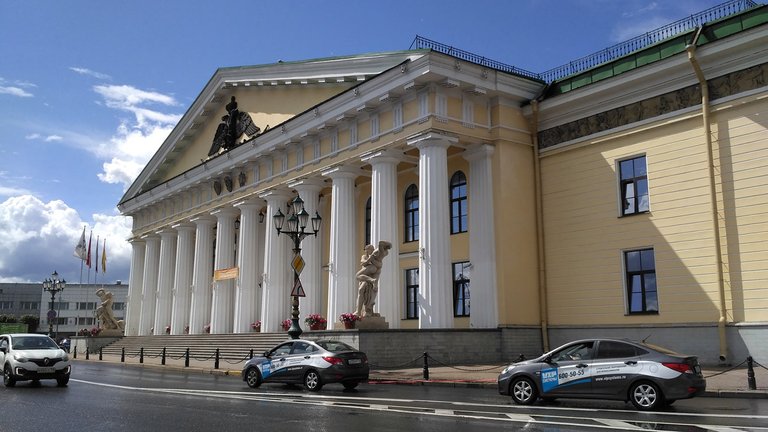 Students are the most privileged class in St. Petersburg, I think. All you have to do is study to spend your days in front halls and living rooms of palaces and mansions. And that would be normal for St. Petersburg. This building was built in 1806 by architect Andrey Voronikhin and its appearance has not changed since then.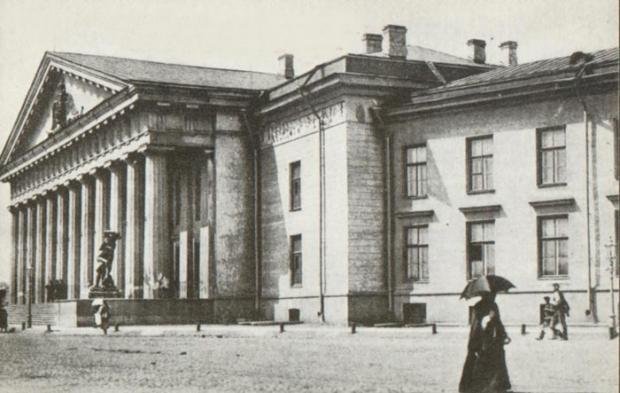 Photo of the early 1900s
Two sculptural groups are set at the edges of the wide staircase. On the left Pluto abducts Proserpina (another name of Proserpina is Persephone), on the right Hercules fights Antheus. Apparently, the scenes for the sculptures were chosen to give a hint of geology as well as the importance of education, and this task was successfully completed. But some associations can take us very far away from the stated topics.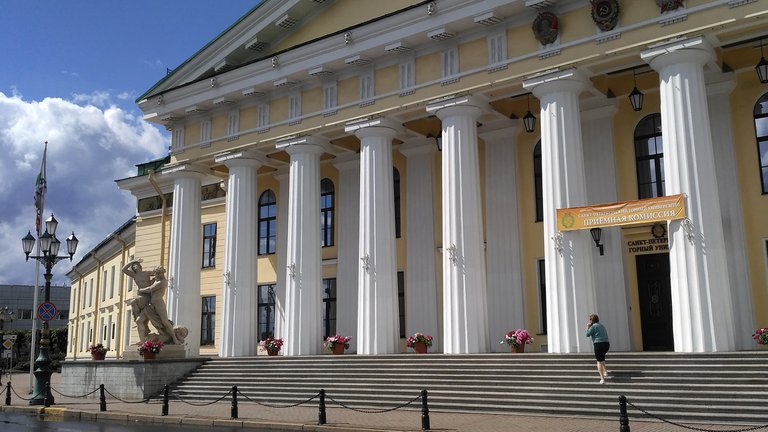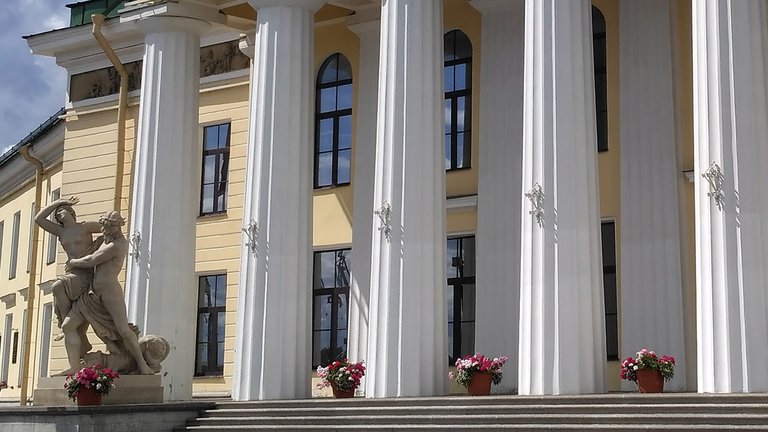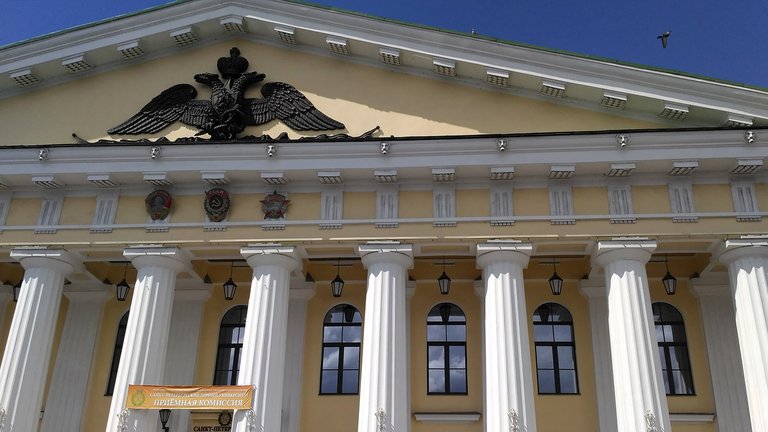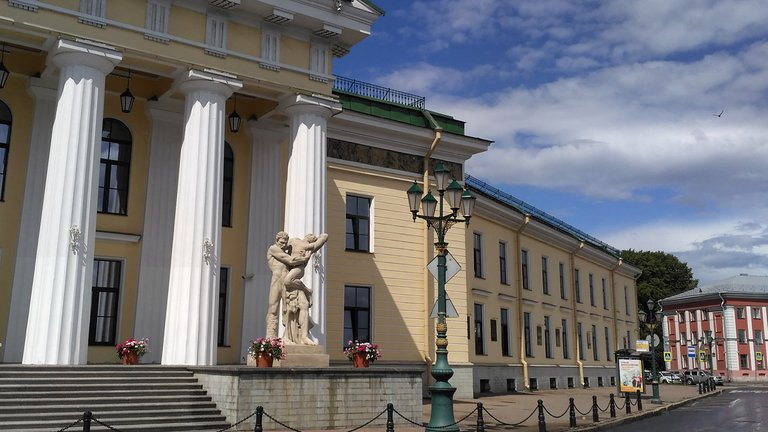 | * | * |
| --- | --- |
| Location | Saint Petersburg, Russia |
| Date | July 2020 |