A few Boats here and there
A few Boats here and there
Good Morning, today I am sharing a few shots of boats I have taken on various walks here and there
Starting with this shot on a foggy morning on Popes island, the blue light son this boat really stodd out on what was otherwise a dull and dreary morning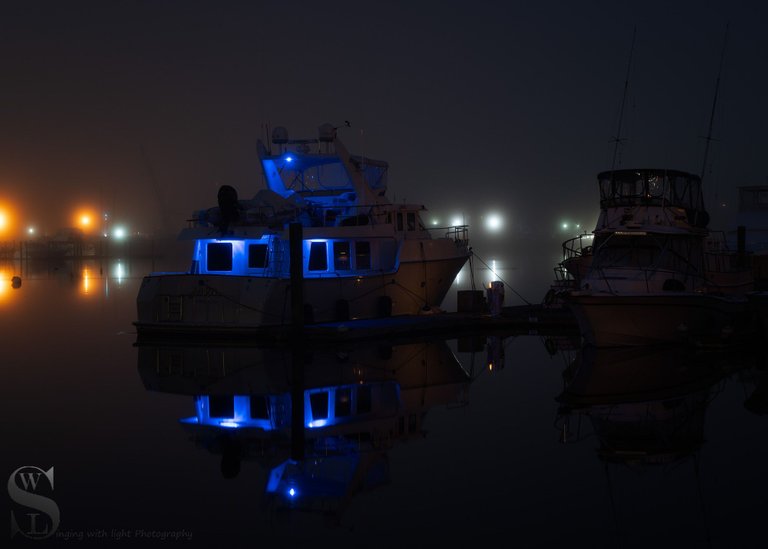 Sony A7iv 66mm F10 10 Sec ISO 100
Click here to view larger



and this was a nice boat in the marina at the Mattapoisett wharf, even caught a sea gull flying over in this shot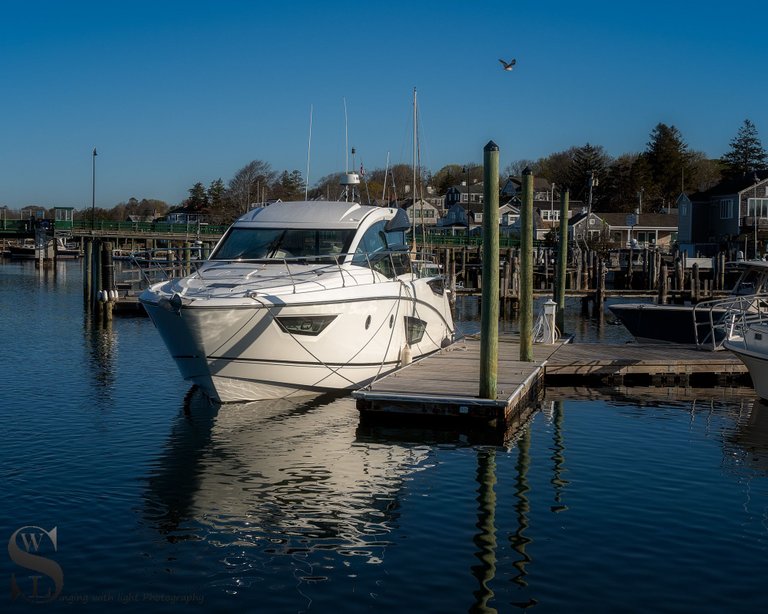 Sony A7iv 44mm F8 1/320 Sec ISO 100
Click here to view larger



Next up we have the SHELIA BORDELON first docked at the wharf
SHELIA BORDELON (IMO: 9670638) is a Offshore Supply Ship that was built in 2014 (8 years ago) and is sailing under the flag of USA.
\ Her length overall (LOA) is 77.74 meters and her width is 15.85 meters, so a fairly big ship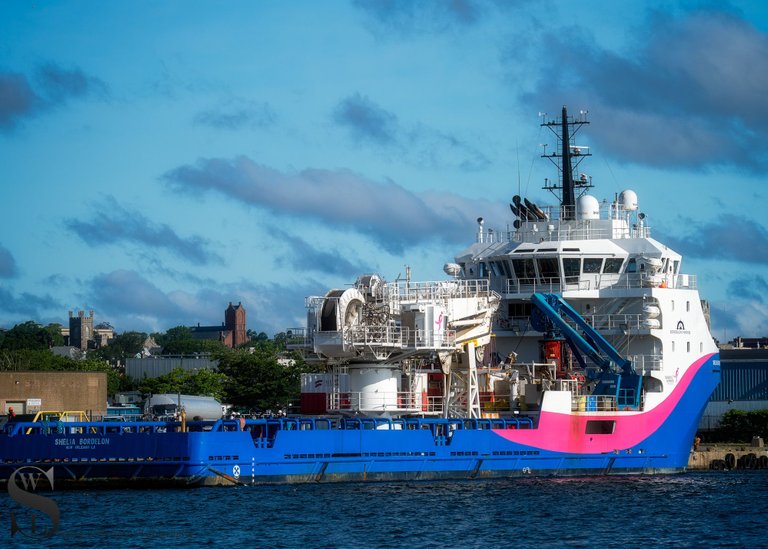 Sony A7iv 200mm F8 1/800 Sec ISO 125
Click here to view larger



and here it is again heading out through the Hurricane Barrier wall opening and out to sea
qnd a bit more about it
Designed as a fuel-efficient intervention vessel, the Shelia Bordelon features an NOV 50-ton active heave compensating crane with 3,000 meters of wire, a mezzanine deck with internal offices, centralized online survey suite, offline data processing space, and two Triton 200hp ROVs with high spec survey capabilities. With main deck area of 520.62m2, the vessel is perfectly suited for IMR activities.
The vessel will primarily support Inspection, Repair & Maintenance (IRM) operations for clients operating in U.S. waters, but can also support international work as well.
The Shelia Bordelon comes equipped with berthing for 60 persons with client offices, crew comforts and excellent dining facilities.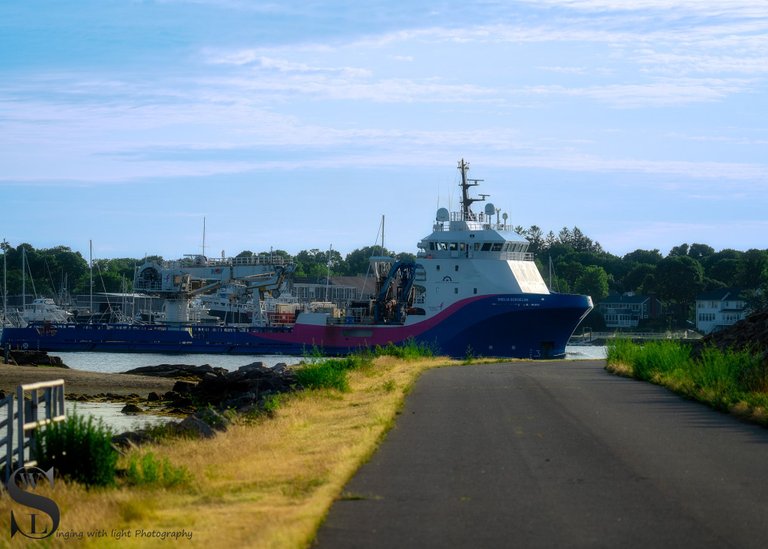 Sony A7iv 200mm F6.3 1/800 Sec ISO 125
Click here to view larger



next up is the Kathryn B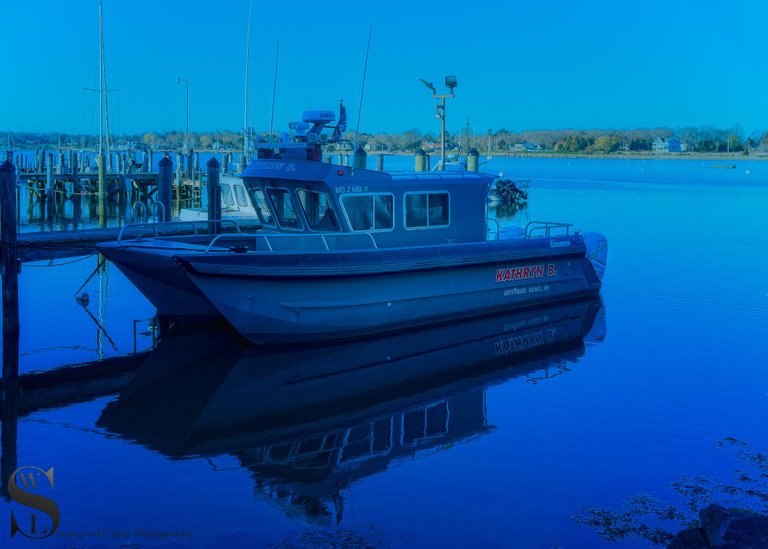 Sony A7iv 41mm F8 1/80 Sec ISO 100
Click here to view larger



and a boat heading out I am guessing to do some fishing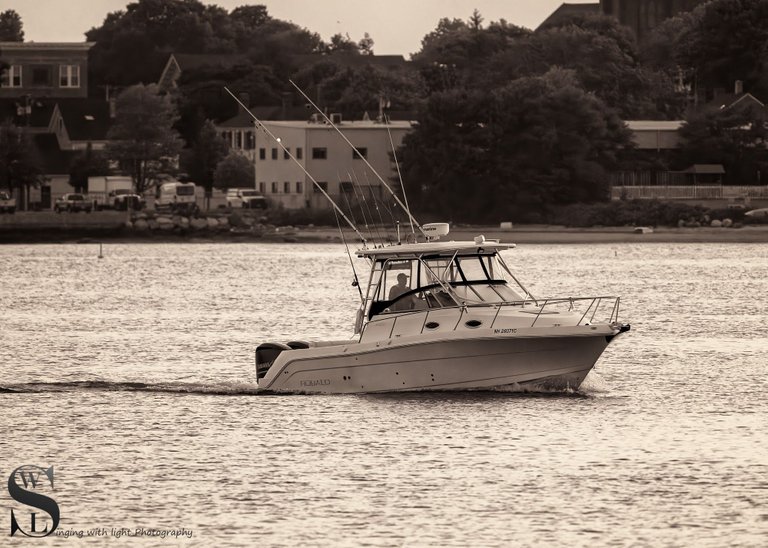 Sony A7iv 1422m F6.3 1/3200 Sec ISO 5000
Click here to view larger



and another Mono image the
CHRISTIAN & ALEXA is a Fishing Vessel that was built in 1988 (34 years ago) and is sailing under the flag of USA.
Her length overall (LOA) is 27.36 meters and her width is 7.19 meters.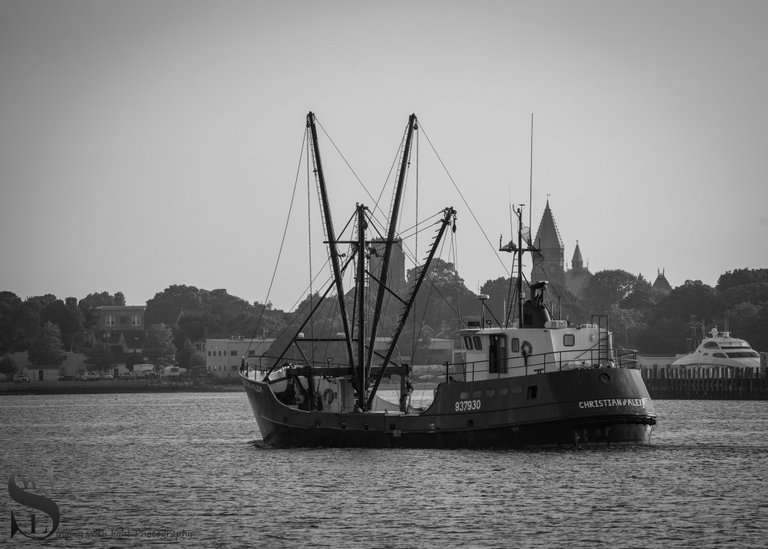 Sony A7iv 200mm F9 1/160 Sec ISO 100
Click here to view larger



and something a bit different a small boat as a stand for flowers outside a general store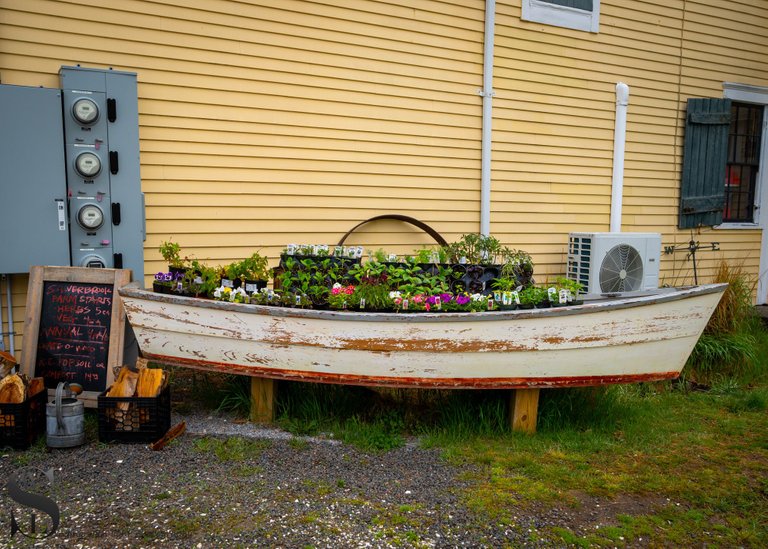 Sony A7iv 24mm F4.5 1/200 Sec ISO 100
Click here to view larger



And that's all folks
---
unless stated otherwise all photos used in my posts are taken and owned by myself, if you wish to use any of my images please contact me.
---

---

TeamUSA is a Community for and supporting those from of in the United States, and now is in the process of rebuilding stronger than ever join us on Discord
!pinmapple 41.639330 lat -70.917457 long Popes island New Bedford MA d3scr
---
---