Fisherman's Tribute Statue
For this post I am going to share some shots of the Fisherman's tribute Statue on Pier 3 here in New Bedford, I am starting with a close in shot of the fisherman to show the fine detail in this piece of art, which I love and feel makes quite a statement especially located near the pier and docks where many fishing boats dock.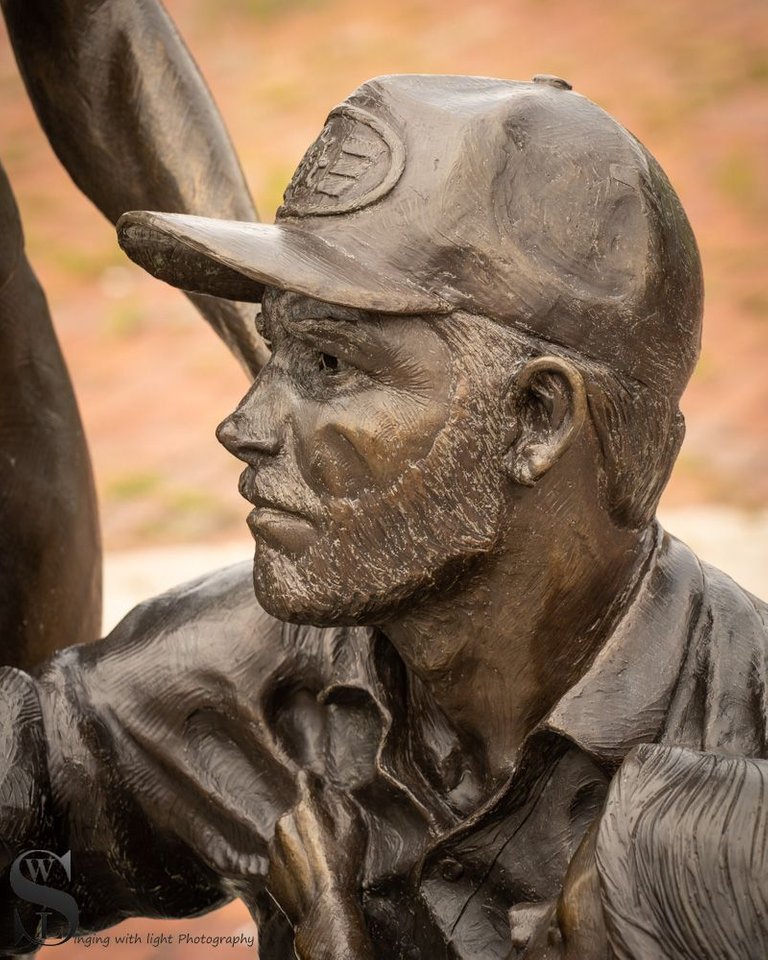 Sony A7iii 194mm F8 1/125 Sec ISO 400
Click here to view larger



The sculpture was placed in this location back in 2016.
The Fishermen's Tribute Monument is a bronze statue that depicts the scene of a fishing family; a mother stands near her fisherman husband, who is down on one knee, his daughter in his lap hugging him, his hand on the shoulder of his son who holds a crew cap. The sculpture is the work of New Bedford artist Erik Durant.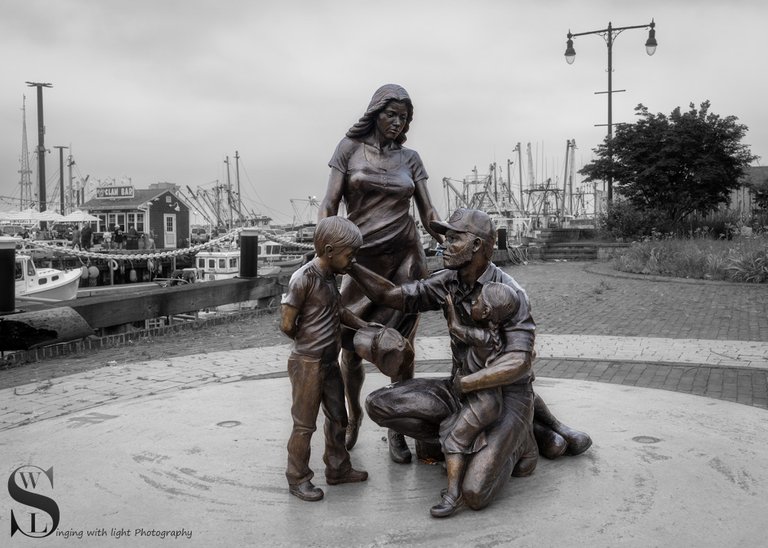 Sony A7iii 30mm F8 1/125 Sec ISO 100
Click here to view larger



For sculptures and statues I often find myself going with Black and White images or my take on B&W often going with Sepia or blues, but I will slip in a color shot to finish off the post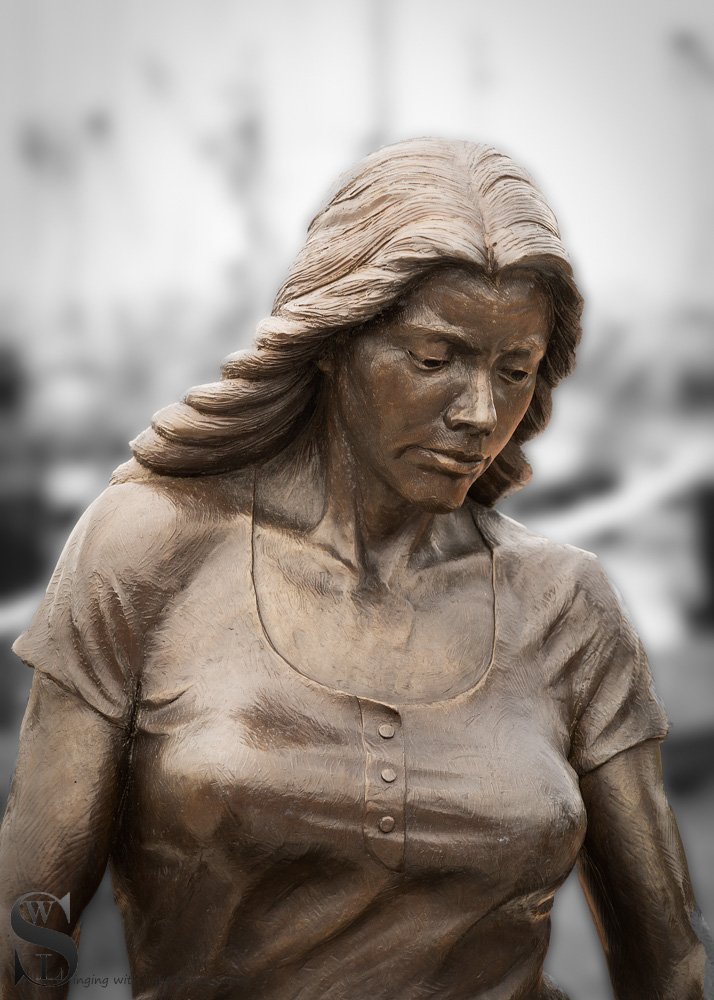 Sony A7iii 154mm F6.3 1/125 Sec ISO 250
Click here to view larger



From what I read online the passing of the cap to the son is to signify the continuation of the fishing tradition.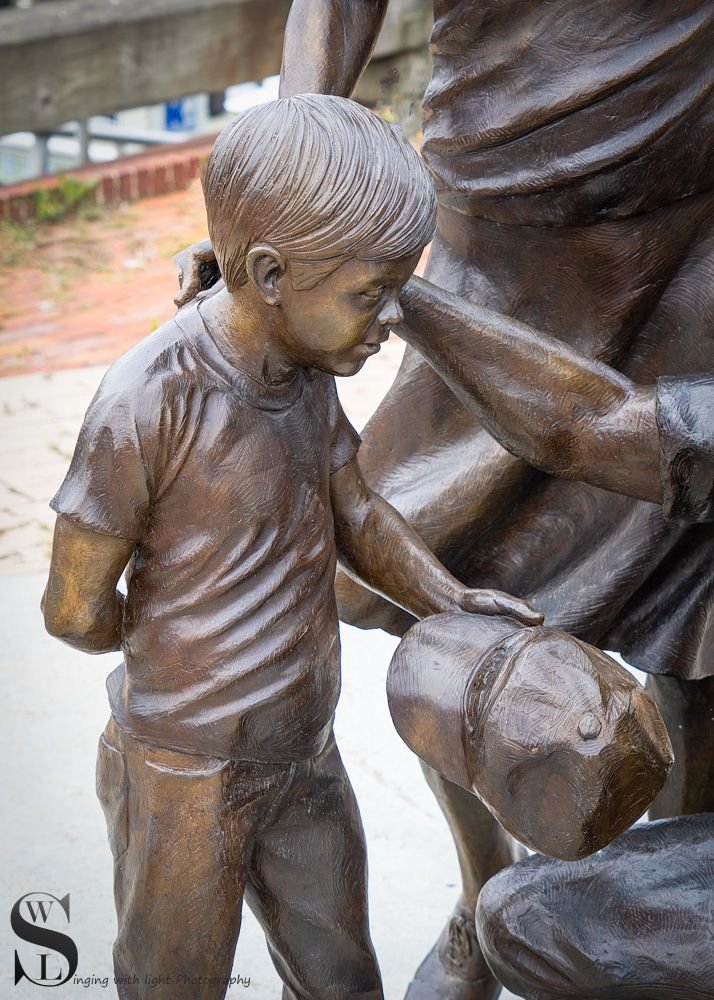 Sony A7iii 94mm F8 1/125 Sec ISO 400
Click here to view larger



The clinging daughter expresses the regret of separation that her mother must hold in. The woman is located in the back of the scene, standing tall, to represent the wives and mothers who stay behind to hold their families together while fishermen are at sea.
Now for the last shot I did go with a color shot, but as you can see I mostly went with B&W for these images.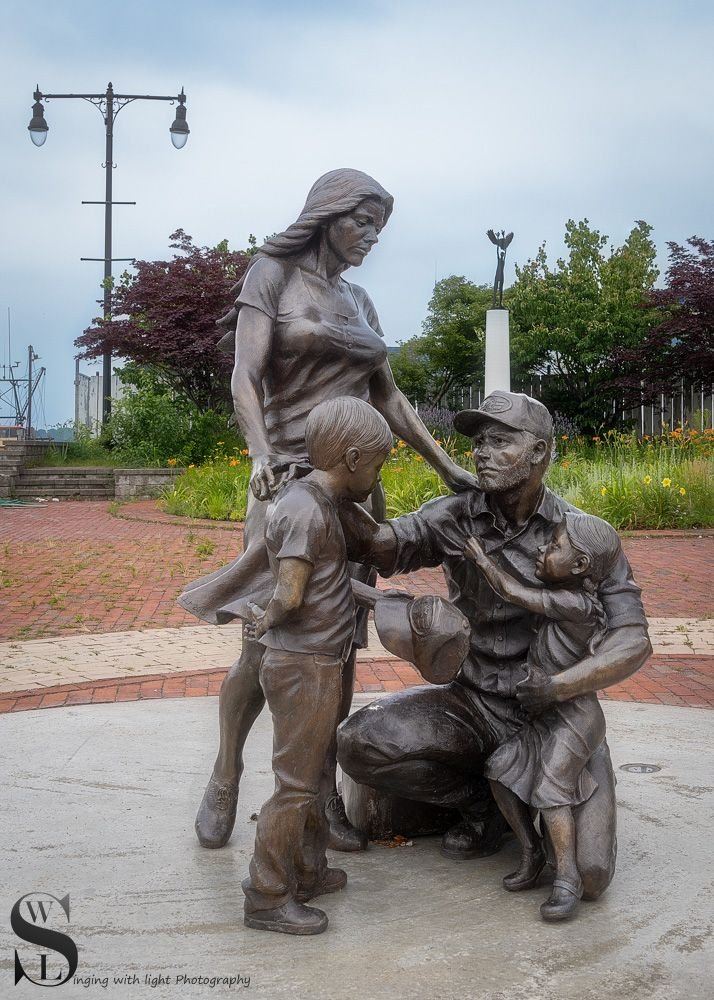 Sony A7iii 30mm F8 1/125 Sec ISO 160
Click here to view larger



And that's all folks
---
unless stated otherwise all photos used in my posts are taken and owned by myself, if you wish to use any of my images please contact me.
---

---

TeamUSA is a Community for and supporting those from of in the United States, and now is in the process of rebuilding stronger than ever join us on Discord
!pinmapple 41.626105 lat -70.921280 long Pier 3 New Bedford MA d3scr