My First Desktop Application - Part#2
In my early days in Sweden, newspapers were a great source of learning Swedish. I used to bring a copy of a newspaper from the underground station every day. Metro was Sweden's largest free newspaper. Which closed in 2019 after prolonged financial struggles.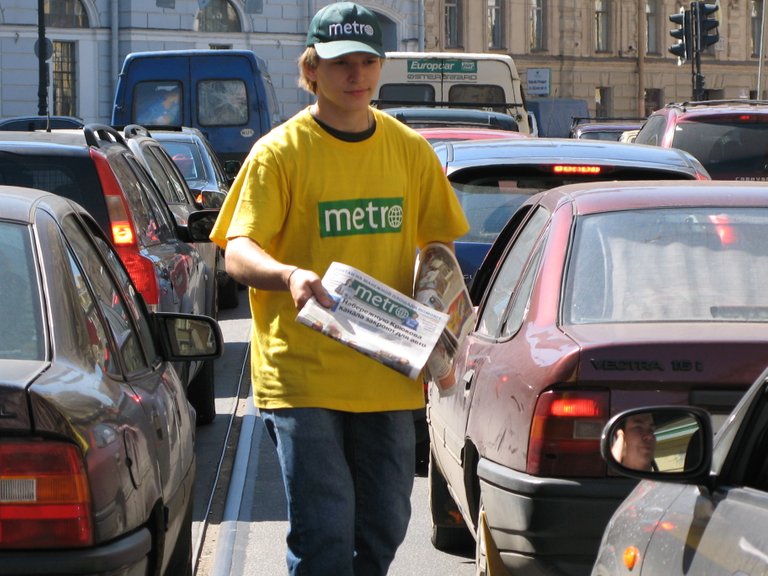 K11fang, CC BY-SA 3.0, via Wikimedia Commons
Well! I saw an ad for a Bollywood film store in the daily Metro newspaper.
I thought I could give them a better design than the ad in the newspaper. This video shop was near my apartment. When I went there, the shop was crowded with people buying and renting Indian movie cassettes. After waiting there for a while, I realised that one of the reasons for the crowd was the large journals in the shop rather than the computers. I immediately turned down the design offer, and began preparing a pitch to sell the movies rental system.
I talked to the owner of the shop, who is also from Pakistan. After introducing myself, I started to tell him the benefits of the computerised rental program, and how he can reduce his workload by using a rental system. He appreciated my proposal and agreed to create a desktop application on a low budget.
Before leaving Pakistan I was working in a marketing and research company as assistant human resource manager and I had the extra task to quality control the company's Payroll system, so I had a good connection to the IT department. I contacted them to develop a required desktop application including a customer and stock management. Initially, my plan was to outsource this project. But after a few calls and emails to my former colleagues, I realised that without proper team building, it is almost impossible to outsource any project. I didn't want to lose this project as I convinced the shop owner, and now before building my reputation I never ever wanted to spoil it.
So, I started to build this desktop application on MS Access. When the system was ready, I was amazed by myself, I was so happy and jumping.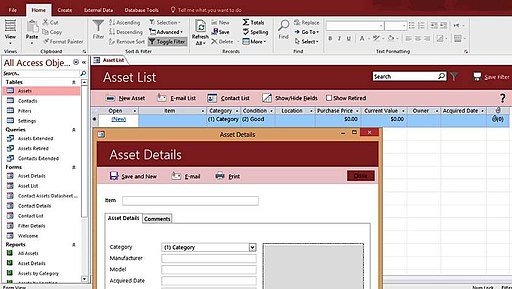 The system was user friendly and video store benefited greatly from its use. Which was not possible using journals. Amjad and his brothers used to work at the shop at different times. So some customers used to take advantage of it. That we have returned the film to your brother, or we have given the membership to your brother. So, comment section along with an entry of time and date of movie rental. In which the necessary information related to the customer could be entered was useful to tackle this kind of situation. After the expiry of the membership date, the member's profile used to be locked and he could rent the movie again only after renewal. Through this program it became very easy to find which film is in stock and which film is kept on which shelf. It would not be wrong if I say that this program was a great relief for this video store.
I was very happy to complete this project successfully. Even today I have that program saved somewhere in my backup.
I was also getting website designing work from Abstra, the company for which I built an online Tailor store, but that was not enough for me to survive so I also worked in a cleaning company which has an interesting story of its own and I will share it with you in separate post very soon.
Finally, I would like to say that we are not born with skills in our field. There will be times when we feel like we can't go on, but it is important to remember that we must never give up. We should keep pushing forward and strive to achieve our goals. No matter how hard things seem. Keep reaching for the stars, and you will eventually reach them.
My father taught me that the most difficult thing in life is to build a reputation in your field and to maintain it is even more difficult. I asked him if its so difficult then how one can make it. He said Be consistent - Follow through on your promises and be consistent in your actions. People will remember if you're always flaky or if you always deliver on what you say you will.
---
---