Day 11 - My Axie Journey Continues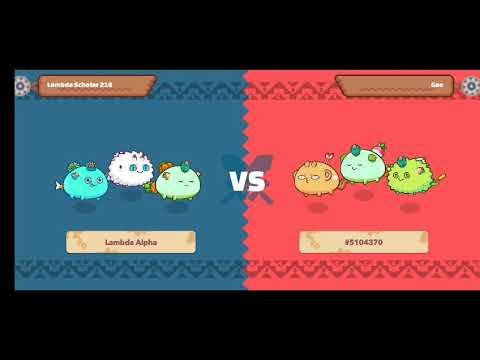 ---
After 2 days of depressed and emo and lousy bad luck day, finally today the Goddes of Luck comes back to me. I managed to climb back up to 1000MMR. Spent 15 enegries in the arena today with an awesome 10 wins, 1 draw and 4 losses. Super awesome win rate today! Really hope I can keep this rate for the rest of my journey. My best day so far.
How about you? How are you doing today? A good day for you too?
Recorded 5 of my winning games here and hope to keep myself reminded. I can do it! 💪💪💪
On the third fight, I have this question, I wonder why the plant after using its first card gaining energy and my aqua died from the last stand, the plant can continue to hit my reptile? 🧐🤔 I wonder why? Any of you have the answer???
Last but not least, keep it up! If I can do it once, I can do it the second time. Anything is possible, we just need to believe and keep taking action! Never give up.
Happy weekend to everyone!
---
▶️ DTube
---
---