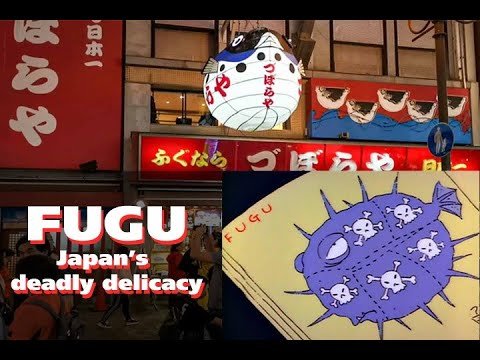 ---
How's it going Hive??
Click the image above to watch the video 😊
So after an evening of drinking on the streets of Osaka, we stumble into the Fugu restaurant as their last customers of the night. We sampled three types of Fugu and lived to tell the tale!
We had to tick Fugu off the list after seeing the episode of the simpsons so many years ago haha.
5 people do die each year still from Fugu so after trying it I can tell you that it is not something to die for at all !!
For more check out our blog :)
https://www.fourwornsoles.com/fugu-japans-deadly-delicacy/
---
▶️ DTube