Oh, the day I have been waiting for! Today is #MarketFriday initiated by @dswigle (That's me, me, me!!! But, you can call me Denise) I take great pleasure in perusing the posts you send me from all over the world. ran into some technical difficulty with the weather, so I dug into some pictures from a trip, one which I really had many great moments.
Come on down to the dock and hop in the boat. We'll go for a ride to the other side of St. Maarten where we will be doing a little local shopping. Later, we may see smell something delicious to eat, alerting all of our senses, but, shopping is on the to-do list today. How can we have #MarketFriday without a little bit of shopping? Watch your step! Don't rock the boat, baby.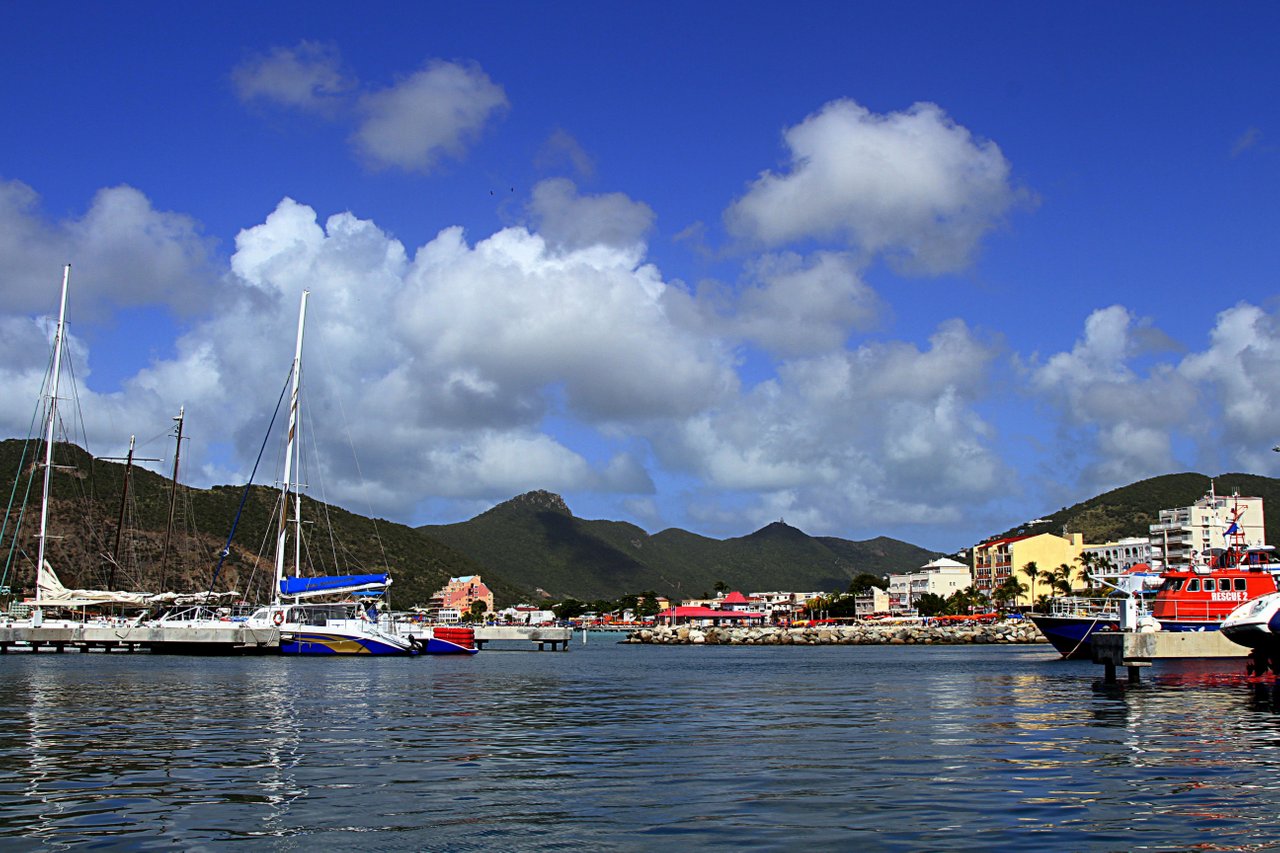 I hope you don't mind the mascot coming...He has been around since the beginning of #MarketFriday and knows his way around. There is nothing worse than getting lost in a country that is not your own. Oh, but, if you do, it is one of the most delightful places to get lost. The people are happy, the atmosphere is calm and you just may want to get lost again.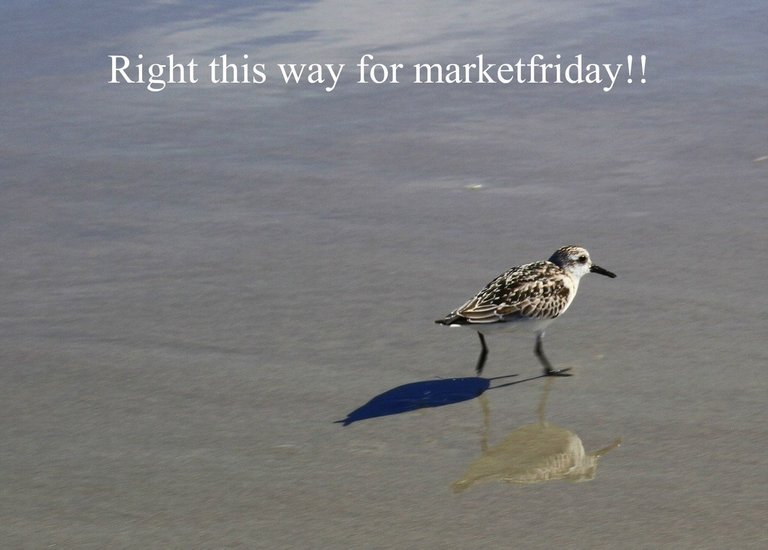 I bought a day pass for the ferry, so I can go back and forth all day if I want to. When the ferry stops, I step off as it lets you out on the main street, which is so convenient for getting around. Let's make our way down the streets in Phillipsburg. Hey be careful, don't step on the tourists!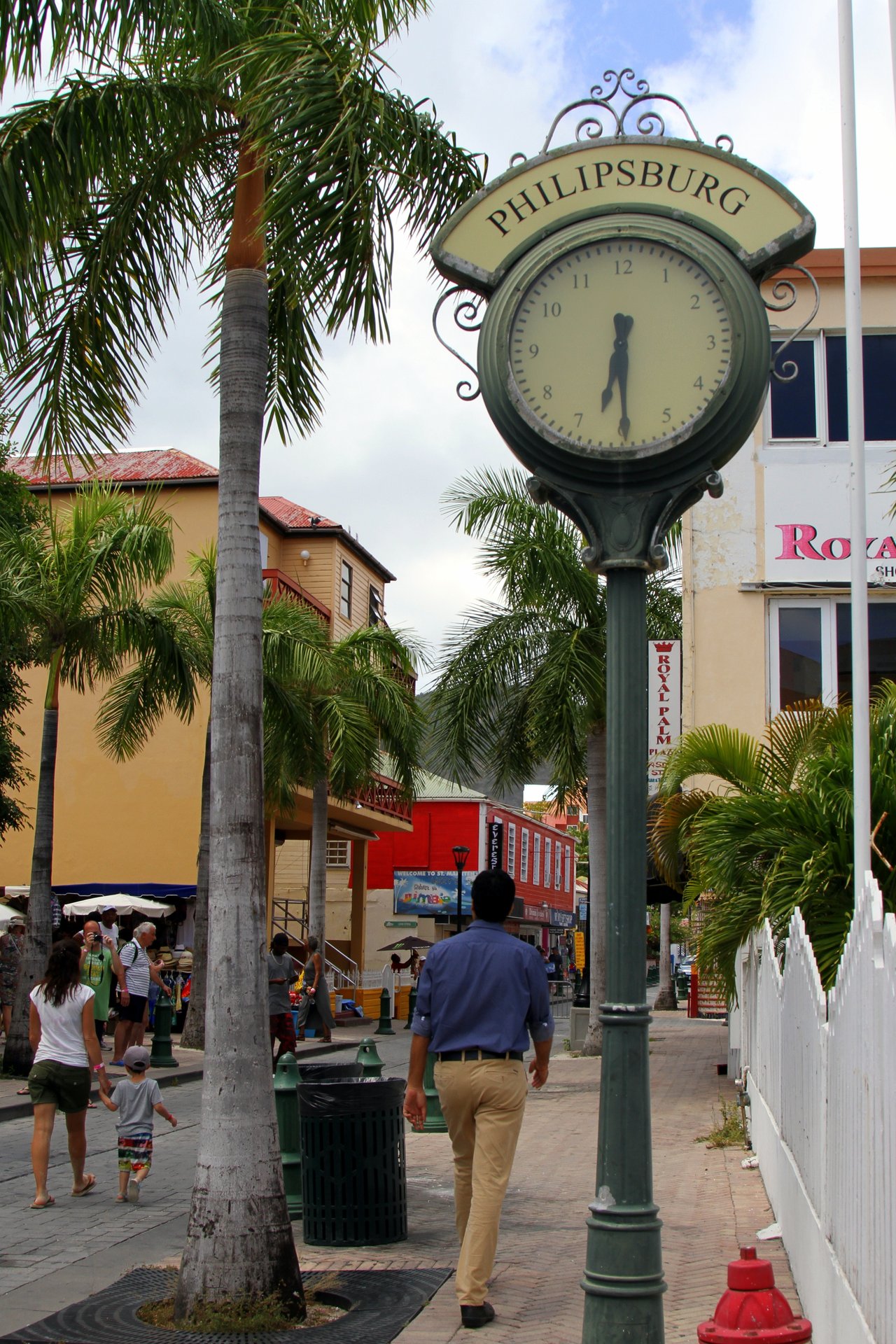 I can see my first street market of the day coming into view! Let's take a look around and see if there is something that catches our eye! If you don't see it there, go around to the back of the Courthouse and if there is a cruise ship at the port, the market will be open.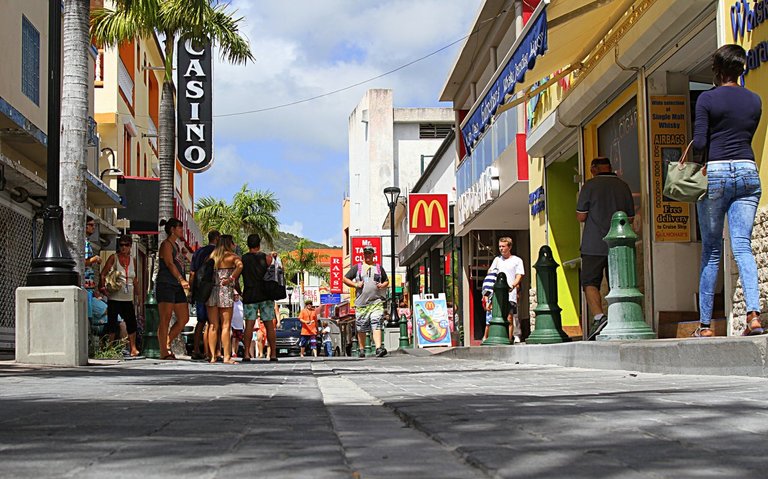 The market behind Whatey Square is a real bargain basement. Sint Maarten t-shirts and a few art galleries that are worth checking out. Duty-Free liquor stores. And all the jewelry stores one could wish. But, that is not what I came for.

They have everything I need - but. some things I am pretty sure would be confiscated upon my return home. Thankfully, the Cubans are now allowed in the States. Although truth be told, it never impacted my life, one way or the other.
You can buy anything, but you shouldn't buy everything you see.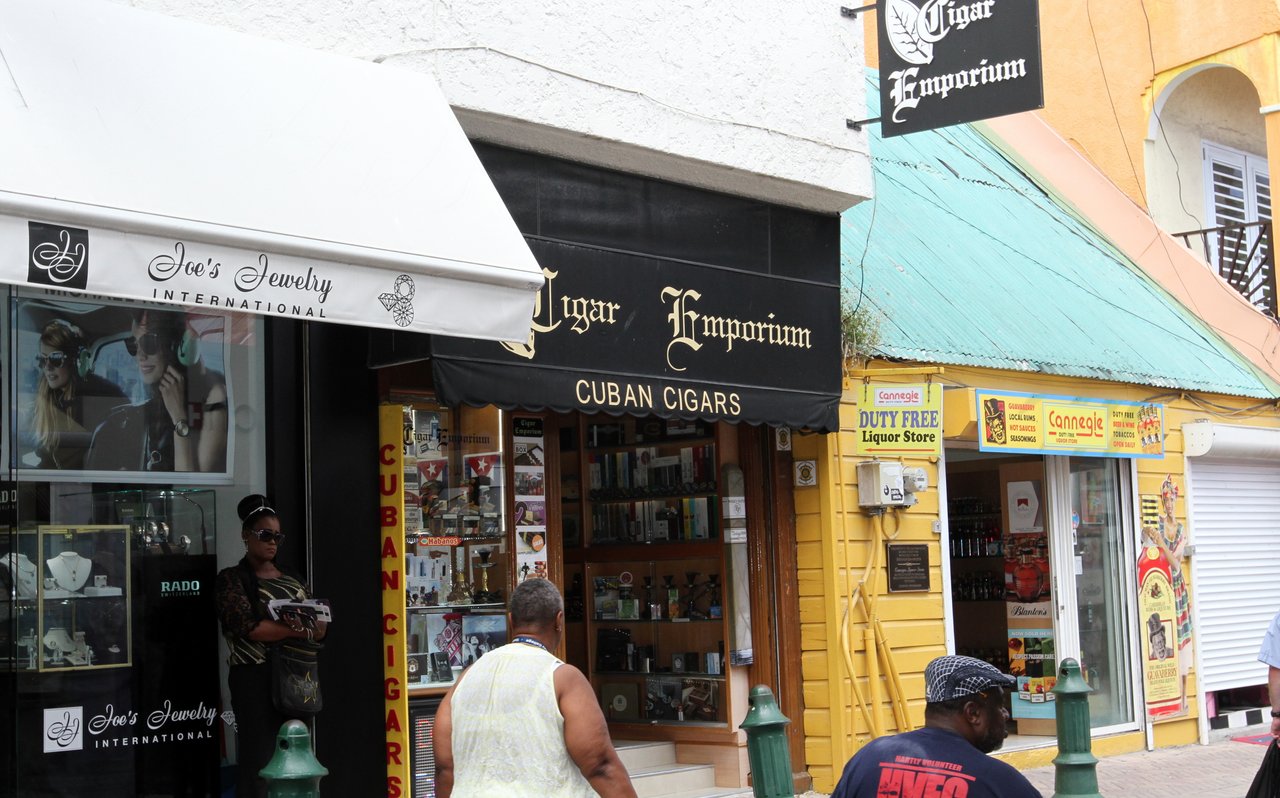 After a bit, we decided to stop and take in some sun and shine, part of the shopping experience here on the island. Oh, do not worry, you can continue shopping in your state of rest. Surprise!! If you cannot go to the shops - the shopping will come to you!! Talk about accommodating!!! Who knew?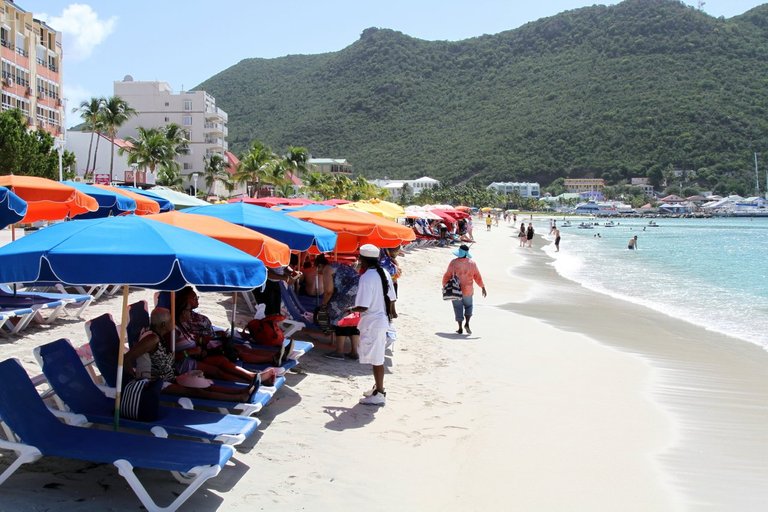 The beach was beautiful and the vendors' plenty. Massage? Hair Braiding? What do you need? They got it, or they'll get it.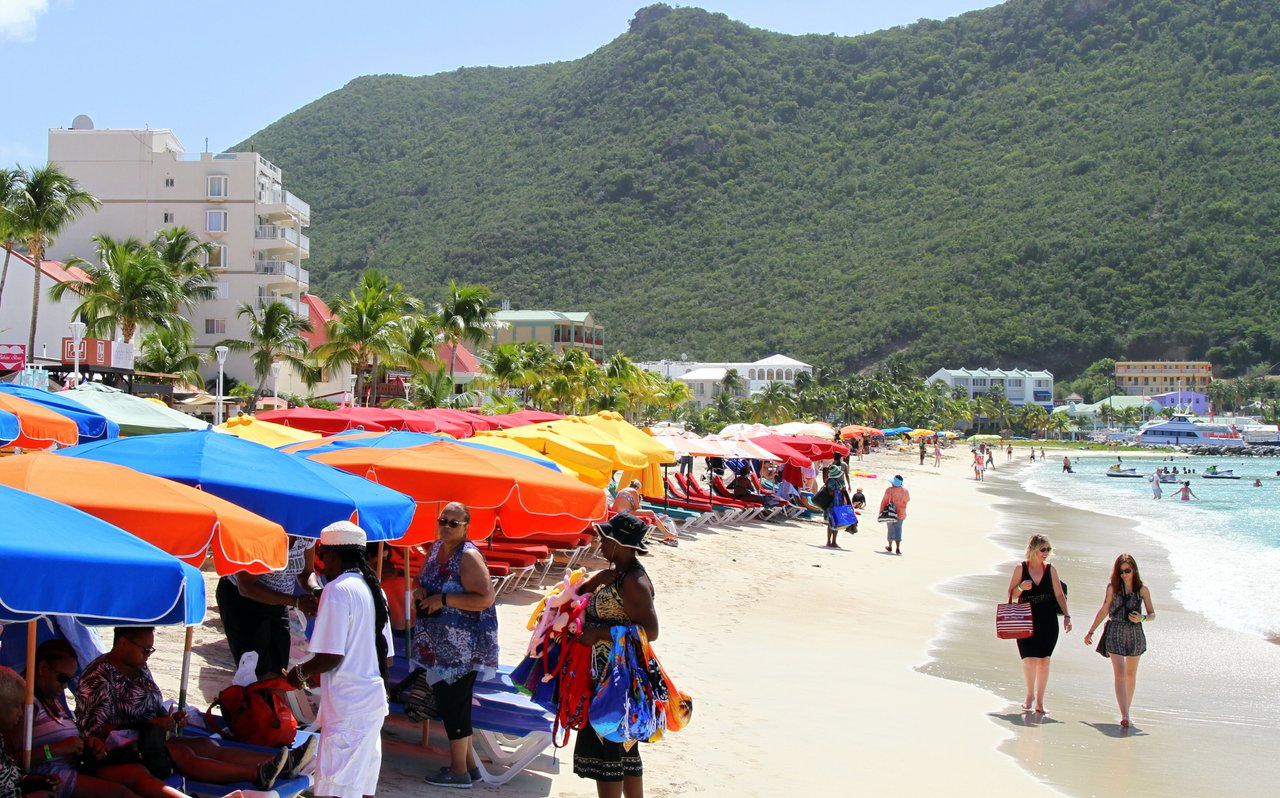 "If you are not sure of the size, you can try it on... if you are too tired, I will try it on for you. No problem."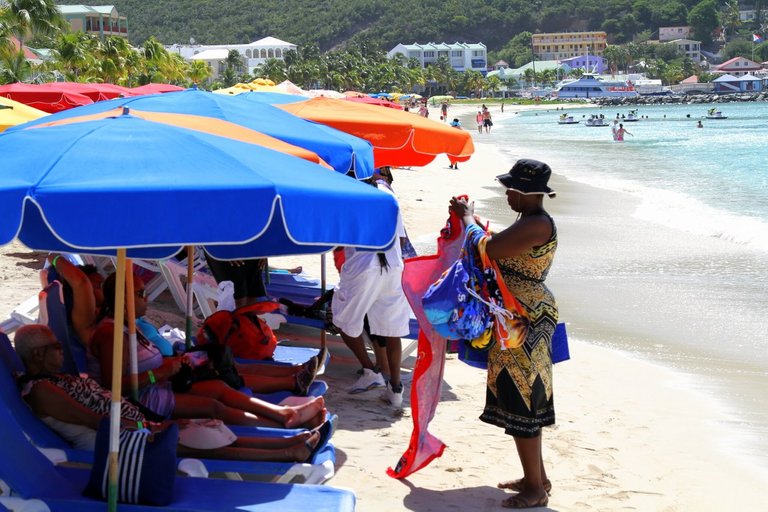 Moving along.They came by in neverending droves. But, it doesn't bother me. They are just trying to make an honest living. They are all nice and very much people-pleasers, and as long as they don't get to be aggressive in their sales pitch, I am all for it.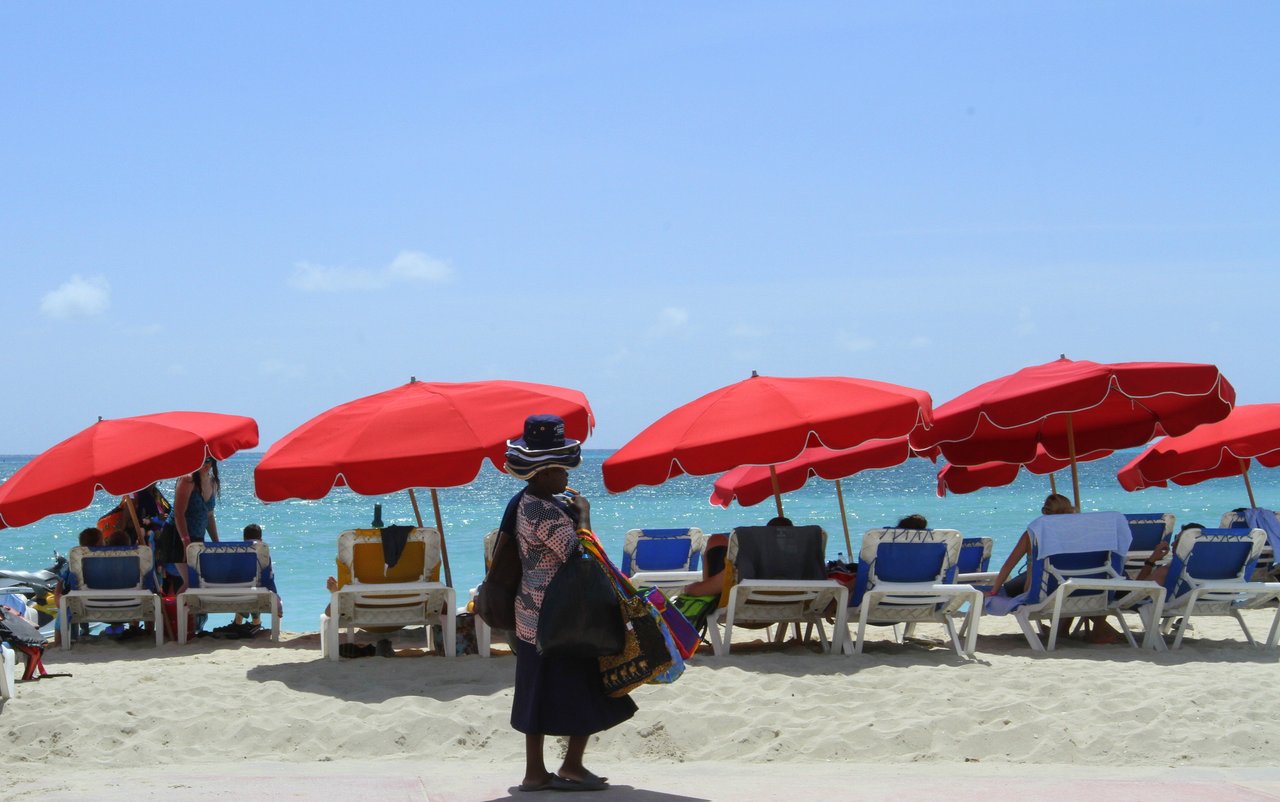 The flea market is well worth the look. There were a few kitschy things there, but for the most part, they were hats and well-priced t-shirts for those you left at home. I went around the corner to a linen shop. I like the Dutch side of the island for linens.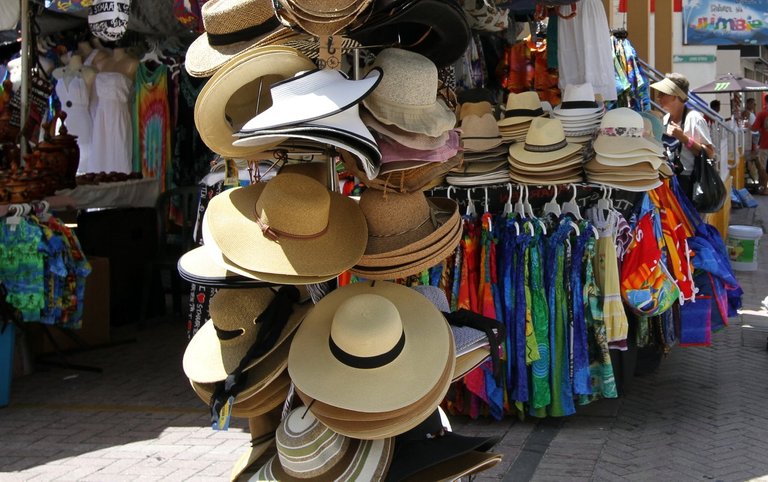 Fridays are all about the #MarketFriday Challenge! Looking to take part in it? Here is how:
How to Participate:
1. Go to the market! Any market will do! Food, Clothing, Plant or Animal, if you wish. You can go to the zoo or an art auction. Anywhere or anything that you pay money for a service. I once went to a nail salon.
2. Take pictures! Be creative (or not)
3. Tell us a little bit about the market, what brought you here?
4. Post the picture(s)
5. Don't forget to post it to the MarketFridayCommunity #hive-196308 or hashtag it! #MarketFriday by @dswigle
6. Drop the link to your post here so I can easily find them
It is always interesting to see the different markets around the globe! C'mon! Show me your market shots! I eagerly await them!

STOP!! BRAIN TEASER AHEAD!!
Question: How many golf balls can fit in a school bus?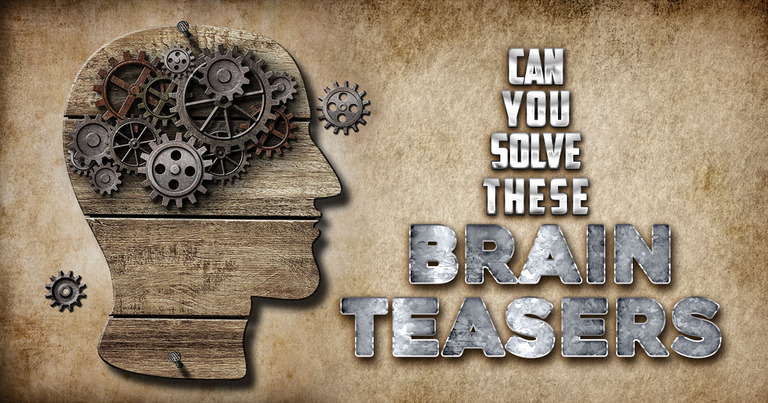 source
Answer! Can you guess??? About 500,000, assuming the bus is 50 balls high, 50 balls wide, and 200 balls long!

All this shopping and thinking with my brain has made me hungry, so I say that we go shop to see what there is to eat around here. I can already smell that I will be having the conch soup, with a side of escargot! Oh, yummy delicious! Come in, sit down and grab a menu! I have been here before and I love their food. It is just as cute inside as it is outside.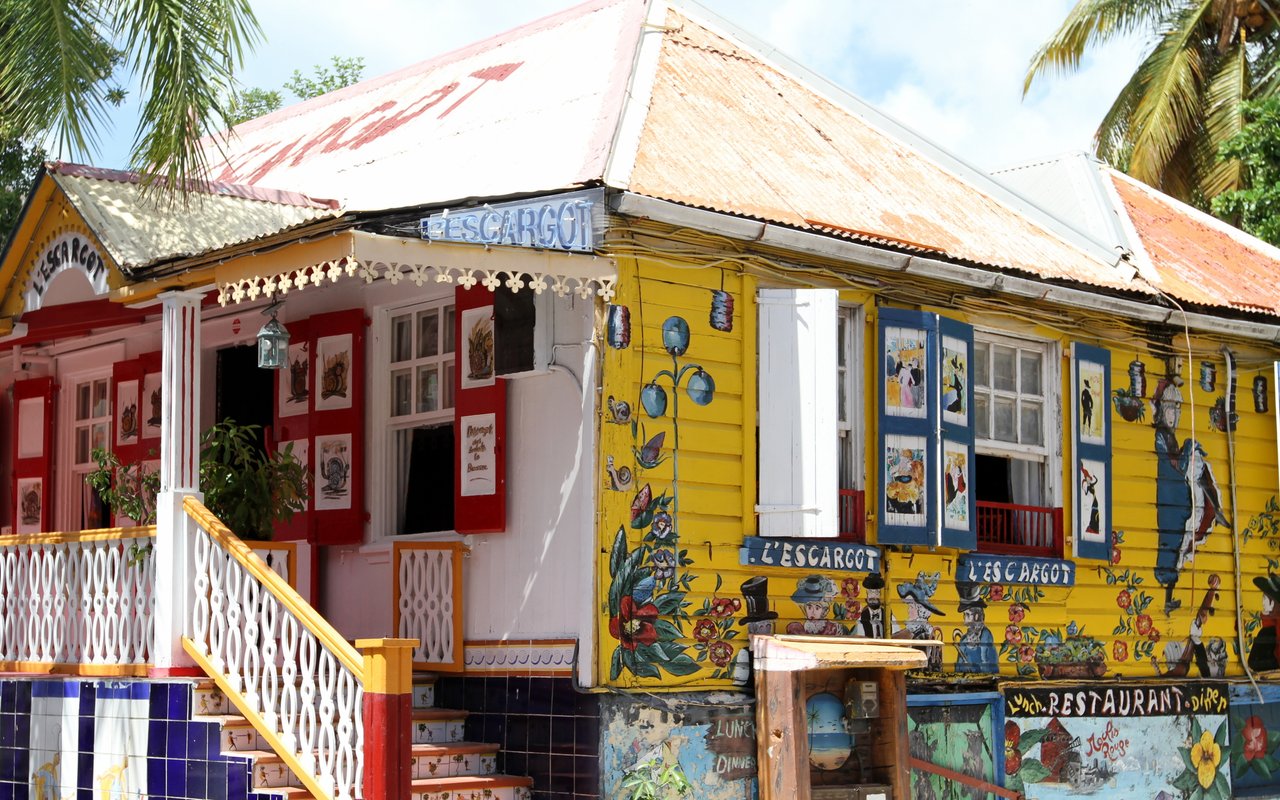 Finishing up lunch, we wander a bit. I never did get anything at this shop, but, I do love their stairs. A creative way to advertise.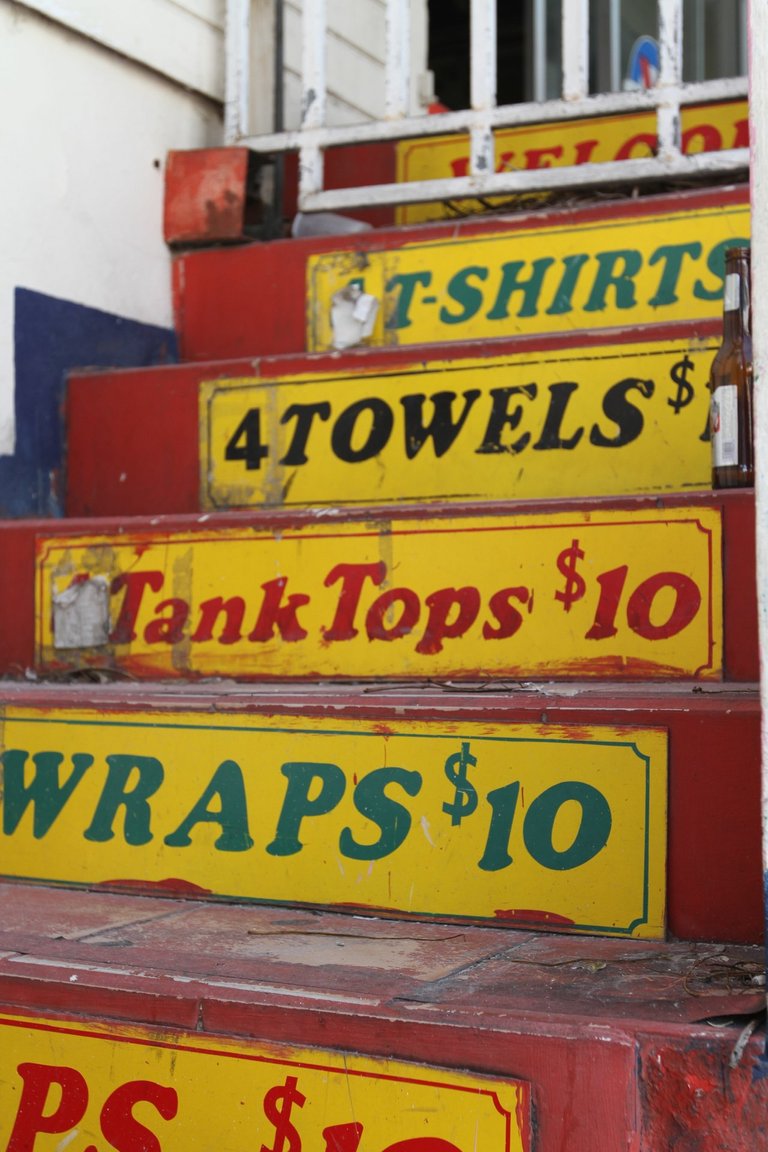 Can we take a short detour to check out a different beach? The other side of the island is the French side, where it is more um, French and I love the relaxed vibe. Come on! the beaches are better too!
La vie est belle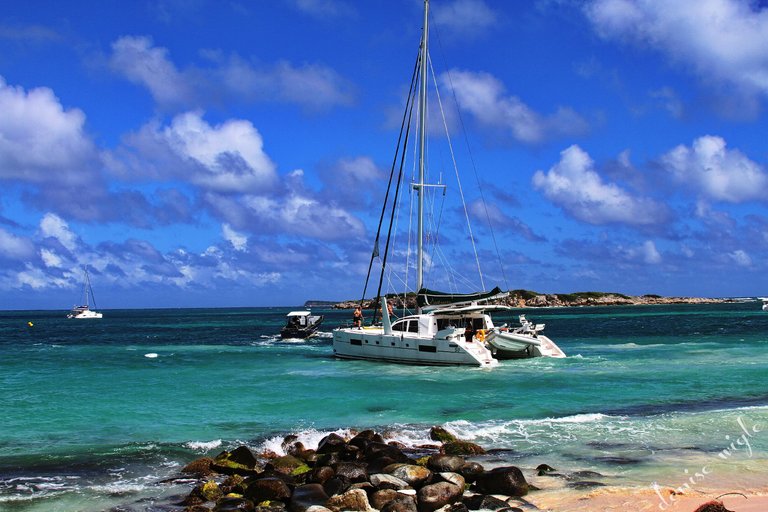 I love the island of St. Martin! The Dutch/French piece of real estate makes the visit interesting. This is the French side of Saint Martin, where the attitude is laid back, the food is oh-so-fine and there is an appreciation for the finer things in life…On the other side of this picture is the beach where clothing is optional. It took me over an hour to realize it. Oh, but that is a picture for another day. But, of course, not here. :)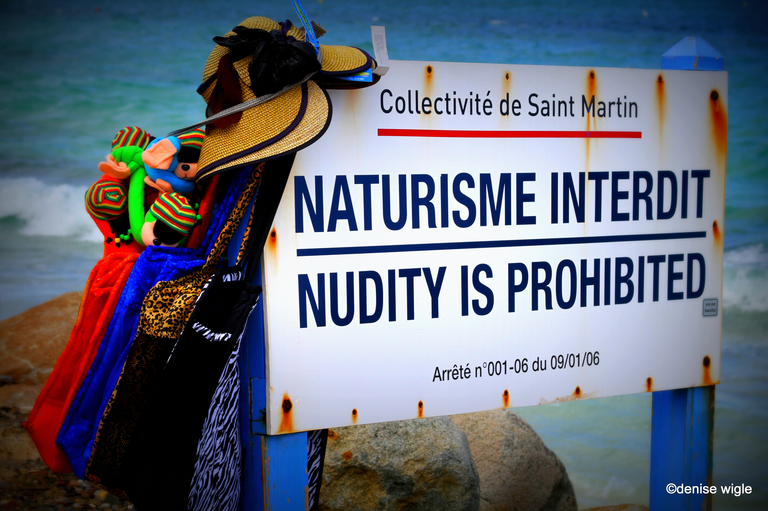 Even though leaving your clothes behind, no pun intended... was forbidden, it was mostly in a state of undress... so to speak. As the afternoon wore on, more and more clothing was hung on the sign as a form of rebellion. :))
I was sure it must have been the Dutch inhabitants, as the French could read the sign. Am I right???

All my life, I have enjoyed the smell of the sea, practically at my doorstep. I romanticized about it, loved it, lived it and then the real truth comes out. The smell comes from a gas produced by genes identified by researchers as ocean-dwelling bacteria. It was in an article I read about 6 or 7 years ago. I close my eyes and ignore the scientific for a moment. Just let me finish my moment.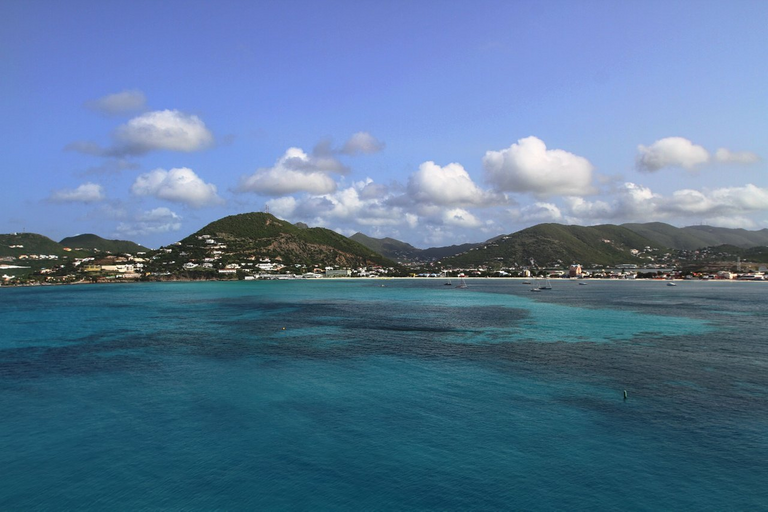 Thank you so much for stopping by #MarketFriday! There are many challenges here on the platform that may interest you. Especially if you are running up against lack of inspiration or even if you want to get to know a community better. Also, check out the other posts with the #MarketFriday hashtag- then join in on the fun. :) And just like that this post is over! Come back tomorrow and we will do it again! As always, have a great day and keep on buzzing the hive!!!!
MarketFriday loves you!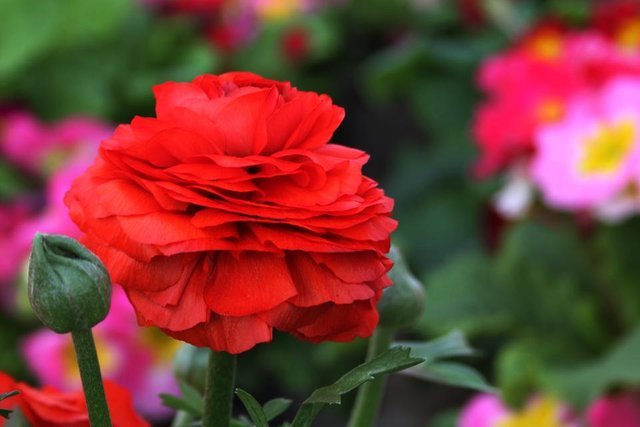 Before we go, there must be a flower. #alwaysaflower*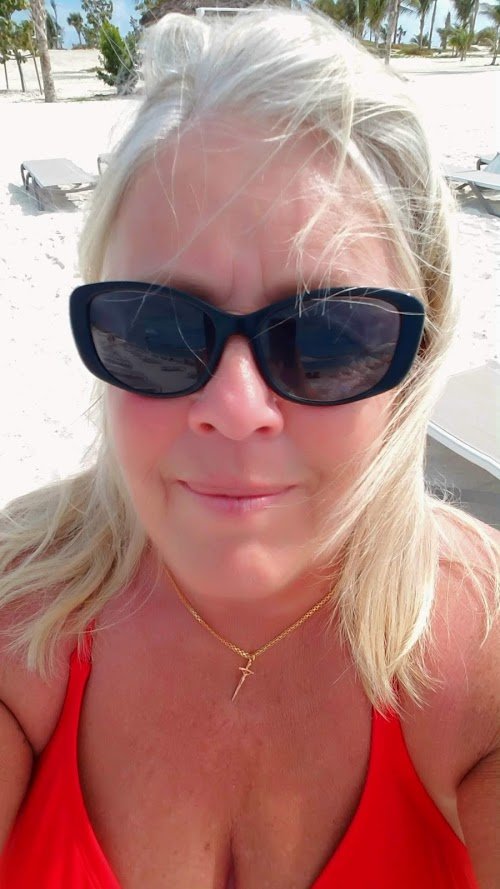 ---
Thank you for visiting my post 💖 Because of you, I come back to post, again and again. And never forget, kindness counts. Wherever you go, whatever you do.

they set my aunts house on fire
i cried the way women on tv do
folding at the middle
like a five pound note.
i called the boy who use to love me
tried to 'okay' my voice
i said hello
he said warsan, what's wrong, what's happened?
i've been praying,
and these are what my prayers look like;
dear god
i come from two countries
one is thirsty
the other is on fire
both need water.
later that night
i held an atlas in my lap
ran my fingers across the whole world
and whispered,
"where does it hurt?"
it answered,
"everywhere"
"everywhere"
"everywhere"
warsan shire

#TeamUSA is a growing community of quality-content people from the United States or those living here. Check us out on Discord!