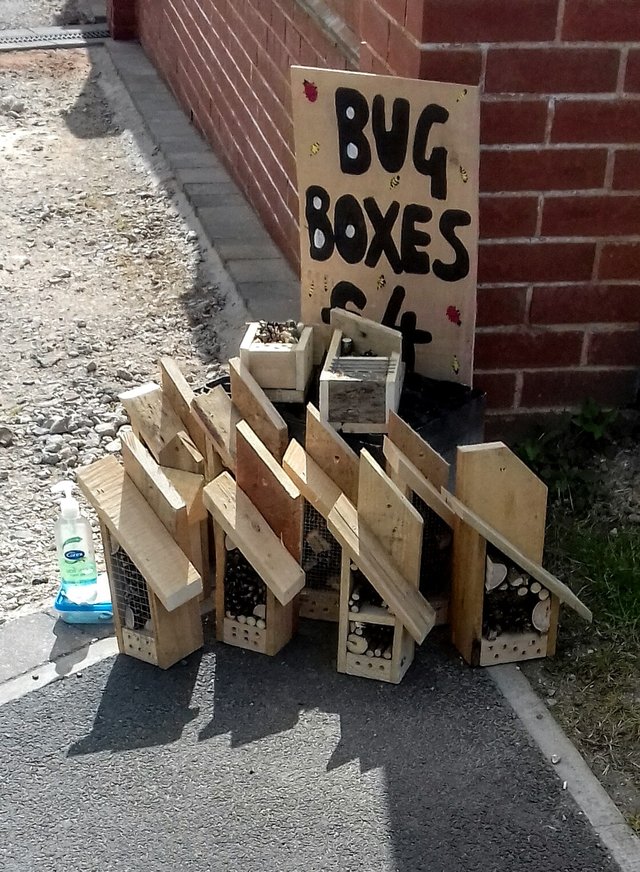 People in my village continue to sell things at the bottom of their gardens. Someone was selling these bug boxes so I decided to buy one. It was very well made and for £4 it was a bargain.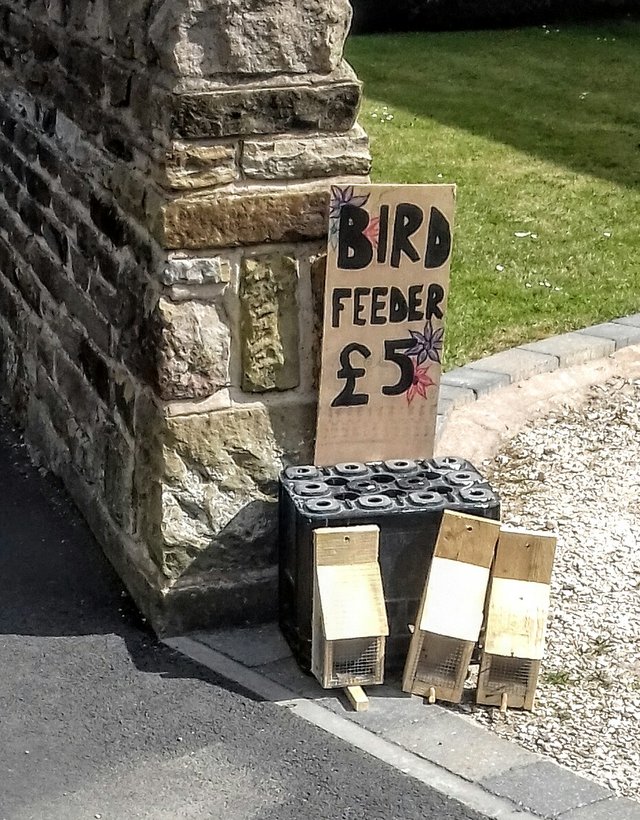 The same people also had bird boxes for sale at £5. Again very well made. It's spurred me on to try and make one myself.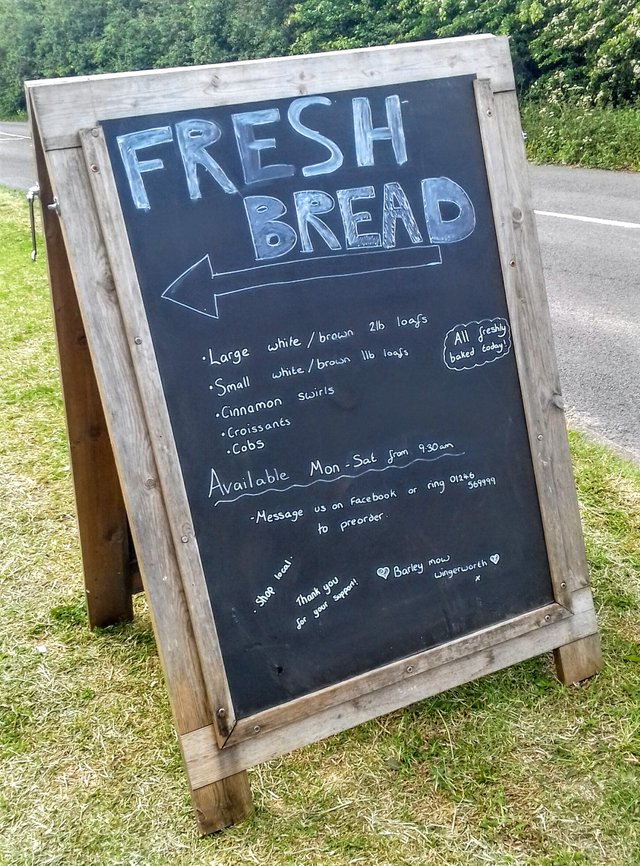 My village pub has been closed down during the pandemic. They are now selling bread and pastry just outside every day. You leave the money in an honesty box. I came home with two cinnamon swirls and ate one on the way back. Everything is freshly made that morning. Gorgeous.
I really hope this initiative continues after this horrible virus has gone.
#marketfriday initiated by @dswigle.
Photos by @ellenripley - Julie S. All rights reserved.